An Anglo-Irishman, kitted out in a double-breasted cutaway, buffly drilled silk waistcoat and striped trousers walks into an 1880's public house with a photo camera and a dead body… The punchline? There isn't one, but trust me, it's dead funny. 
Dead bodies and photo cameras—something you'd expect to see on shows like Criminal Minds or CSI: Miami, with the foul-mouthed detective protagonist seeking revenge for the death of his younger brother. You wouldn't expect to see that type of narrative explored in Victorian times. 
Set in Dublin, Ireland in 1880, the original Acorn TV series, Dead Still pays homage to dead bodies and photography, yes, but there's no good-cop-bad-cop protagonist. Instead, the main character, Brock Blennerhassett, played by award-winning Irish actor, Michael Smiley, is a most renowned local memorial photographer who seems to prefer spending time with the dead than the living.
If you were to Google right now 'post-mortem photography', your computer screen will be lit up with grainy, discoloured images of families posing with reclining grandparents and sleeping infants. These images almost look peaceful and lovely until you realise the subject in question is as dead-as-a-doornail. 
That's the premise of Dead Still. Part comedy, part murder-mystery, part-romance, Dead Still is Michael Smiley in dead-impressive form.
Born in Belfast in 1963, Smiley began doing stand-up in his 20's, travelled the world, got a real taste of performing and then became one of the most talked about Irishmen in the industry. He is best-known for his legendary roles as Tyres O'Flaherty in the British sitcom, Space, Gal in Kill List and Benny Silver in Luther, amongst many other acting quills to his bow. Michael is a true talent and gifted storyteller. We got to sit down with Michael and chat about his career and this new lively series.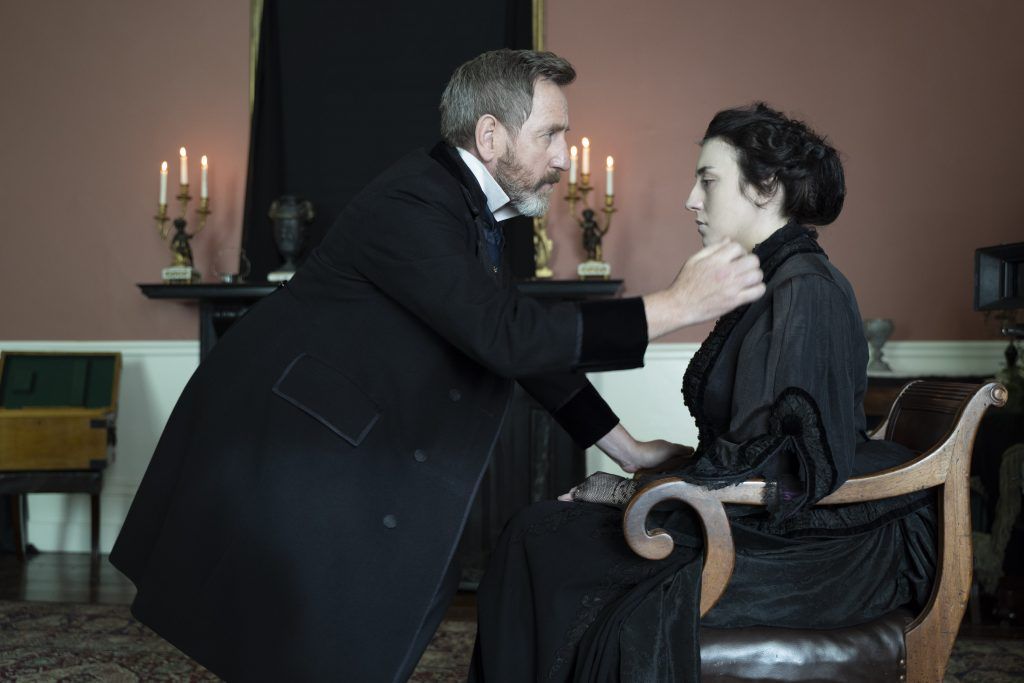 How did you first find acting?
I found acting through stand-up. Before that I was a bicycle messenger and always 'the guy with all the stories'. I was often 'the joker'. A friend coaxed me into doing open spots at comedy nights and I got the bug from that. 
My style is a lot of storytelling. I talk about my life. I then expanded into one-man shows that became more dramatic and that expanded my acting brain. I became obsessed with it and slid from stand-up to acting. Acting was a bit more successful for me. It got to the stage where I had to make a choice to go full-time with acting and I've been an actor now for about 20 years and a stand-up about 25. 
Do you get to still use some stand-up skills in your acting?
Acting and stand-up…it's a bit like snowboarding and skiing. Snowboarding is stand-up and skiing is acting. Acting is a slower process, but when I get the opportunity to improvise, my brain naturally and automatically switches to a funnier way of doing things. I've had to temper it – try and hold back. If it's going to help the scene, sure, offer it up, but if not, just shut up. I think what stand up has allowed me to do is edit as I go along. So I try to do the best that I can with the notes that have been given to me. As a stand-up you speak your own words, but as an actor you speak other peoples'. 
Describe Brock Blennerhassett from Dead Still…
[Dead Still] is set in Ireland, in Dublin. In the mid-to-late 1800's, Victorian Dublin was part of the British empire. Dublin society was a mirror of British society, even though Ireland had a lot more poverty. Dublin had just come out of the [Great Famine] and was teeming with all these pure creatures just trying to survive. Amongst that is a guy Brock Blennerhassett who is gentry…upper-class. He is what you call Anglo-Irish and comes from the crowd of landowners, those with servants – a man of leisure. It's like he's won the lottery but by birth!
He becomes involved by this new fangled invention called photography and, in turn, becomes a memorial photographer. In those days, the camera was such a heavy thing with such a process – glass plates and stuff. 
Someone who was recently dead, they'd organise the family around them and they'd have that photograph as a memento. It was a new-found way of memory for those that they loved. It was during the time of Queen Victoria's Albert dying so Britain was shrouded in mourning. Everything was a bit gothic and a bit dark. This mournful photography fitted that atmosphere perfectly.
Brock Blennerhessett gained the reputation of being the best and we meet him when the role of photography is becoming more egalitarian. More people are buying it and ending up in the hands of the rich. It's always the rich kid who gets their hands on the newest technology first.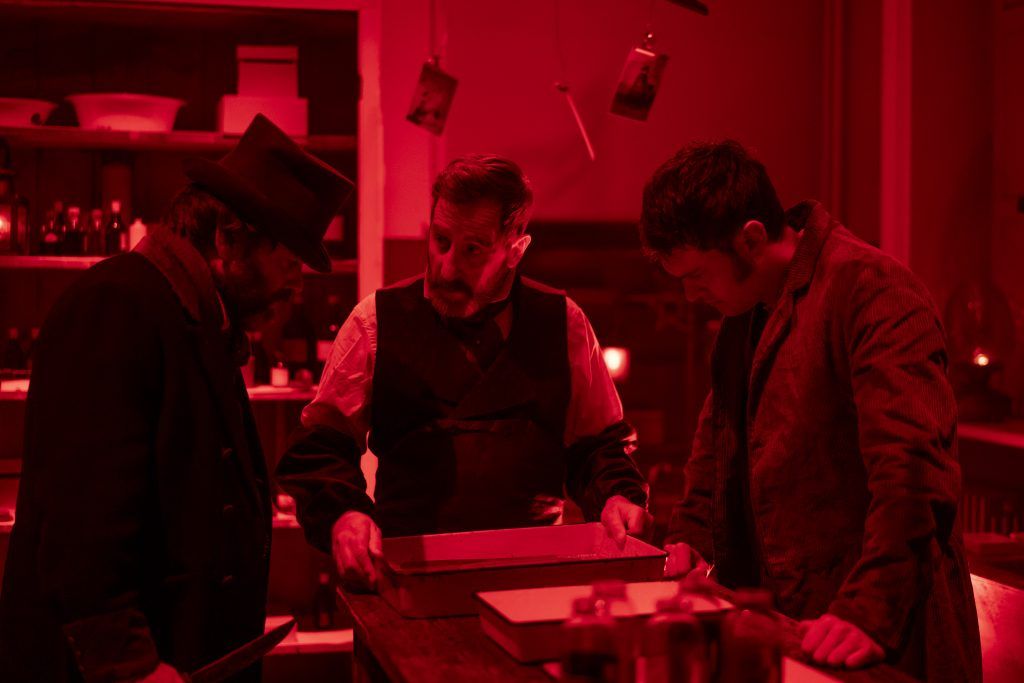 What were your initial thoughts when you heard about Dead Still?
When I first heard about it, I thought it was fascinating to take an 1800 Victorian costume drama, combine it to be a murder-mystery, have it written by Irish people, starring Irish actors and filmed in Ireland. A completely Irish production. Having a Victorian costume drama isn't new territory, but for it to be set in Dublin, that fascinated me. 
Dublin at that time was a very strange and dark place for the land of gentry. There were a lot of things going on. The Hell Fire Club, the rioting, the revolution, Aleister Crowley, WB Yeats, Maud Gonne…they all had this weird fascination of the spirit world and black magic. They say that the devil makes work for idle hands.
There were a lot of idle people – rich aristocrats – performing in private and secret clubs in Dublin doing things you couldn't get away with in London. Sort of like, 'what happens in Vegas stays in Vegas'. A lot of gothic tales. I hoped at the beginning that that was going to be explored. It's rich material, isn't it?     
So you had a lot of research to do for the role?
Yes in the sense of that era, but I was more interested in why Brock Blennerhassett would abandon an ideal life in the countryside to go to inner-city Dublin. I mean, it must've been pretty stinky and a completely different environment for him. Why'd he do it? So it was more about me researching him researching himself and who he was. For me, he's quite an insulate character. He's quite secretive, an introvert and very much a loner. 
Before the young ones – like his niece – turns up in the story it's pretty much just him and the coachman. He used to have an assistant who'd left and supposedly died. He's a very private man. Trying to play him is all quite internalised and he doesn't give much away and is quite guarded. I'm still trying to figure out why he's called Blennerhassett. It's set in Ireland, but it's not the most Irish name in the world. 
I agree, Blennerhassett's definitely not the most Irish name…
Thinking about it, there were Blennerhassett's around the Fermanagh area in the north-west and there were Blennerhassett's down in the Cork-Limerick area. So they did exist, but they were all of a higher-cast to the Irish aristocrats. They were your Anglo-Irish – more of a lean towards England. 
What do you think was the toughest aspect of Brock to play?
I needed to stay honourable to the notes that were given to me. Brock doesn't give away his emotions. He's quite selfish and there is a quiet arrogance there. Playing those things was difficult because I wanted to give a bit of life and humanity to him. In the earlier episodes, he was quite serious and stuck in his ways. He gets injured early on too, so it was remembering how bad the injury was as the episodes went along for the sake of continuity.
It's the little things that help with the authenticity. Keeping an eye on the accent, on the limp, making sure that as the story develops he develops more. Does he get lost? Do we see more of him? Does his character blossom? It's all these little nuances in performance. All of these aspects just bring it back to the joy of acting.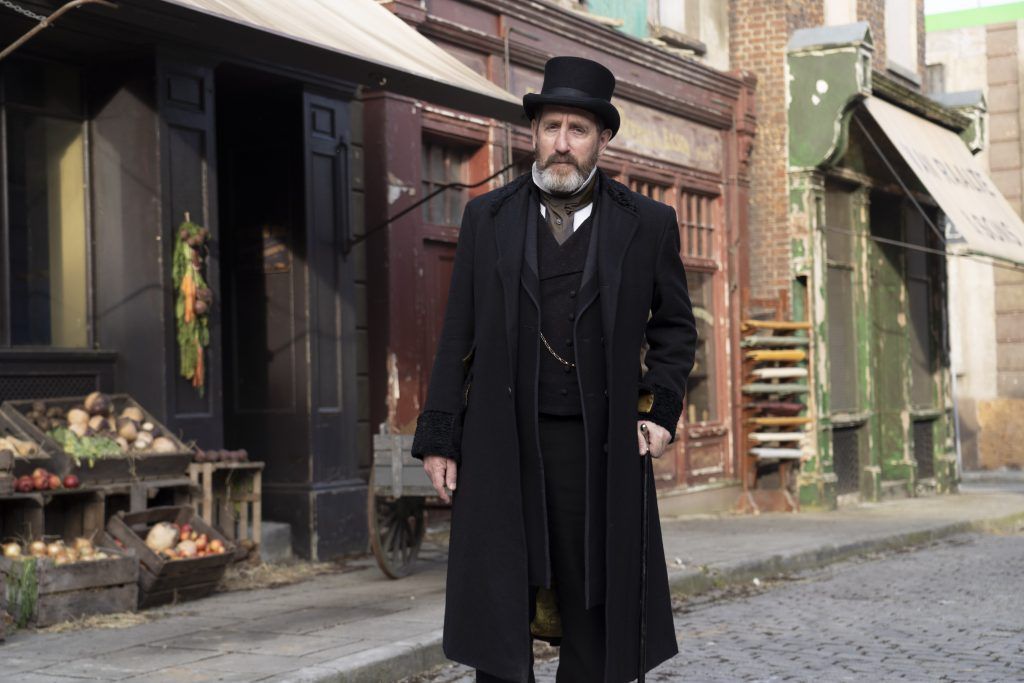 Keeping an accent is something I wanted to touch on. Was doing Brock's accent challenging?
I find accents a bit of fun with the family. I can have a laugh with it and often take the piss out of my mates. Accents in performance…I'm always a bit wary because I need to be authentic with them. Especially with Brock, as I said before, he's Anglo and when I first asked about what type of accent we were looking for they said: an Irishman trying to be posh. That's the accent they would've had back in those days. 
By just living in Dublin or Ireland you would've had influences all around you. It was just trying to find that hybrid. When I finally found it, I locked onto it. That was part of the research too, I suppose. The fact that there was a posh Irish accent in the 1800's was fascinating.  
What has been the best moment of your career?
That's a big question. I suppose winning the award. I won an award – a British Independent Film Award for Kill List which came out about 10 years ago. That was a joy as I was working with Ben Wheatley. I've done a couple of films with him. His ideas just come to life. Working on Jawbone too with Johnny Harris and I got to work with a lot of my favourites there. Ray Winstone, Ian McShane, Paul Weller.
To be in that environment for a low-budget indie film. Having these massive heroes come together to work on this film and to be part of that is a real honour. I've had so many highlights, you know. Even recently, working with Elijah Wood in Come to Daddy, shot in New Zealand. It was a mad character and so much fun. 
I really love New Zealand. Got a lot of love for the country. I've been to New Zealand four times and performed there. I took one of my plays to the Comedy Festival. The reception to that was unbelievable. On the very first night, after coming from the other side of the world, I got a standing-ovation. I fell in love with the Comedy Club down in Auckland. When I first got married my best man, Dan Spears, eventually ended up in New Zealand. He now teaches Muay-Thai boxing. His son, Ben Spears, is a champion boxer down in Gisborne. I've travelled all over NZ.
Looking from stand-up to where I am now, it's been a joy and a privilege. I had got into it in my twenties and hadn't quite found my part and place in life and then to find an opportunity or outlet to express ourselves in an artistic way is a gift from God. I've had the opportunity to have a job where I can travel and make people laugh and then to go around the world and tell stories, dressing up and pretending. It's beautiful! What a gift! 
What are you most excited for audiences to see from Dead Still?
What I really love is working with the other Irish actors. I find it really inspiring. I don't want to sound like an old man, but it was great watching the young actors really enjoying themselves, throwing themselves into it and being really professional. The cast and crew too was just a happy thing. We worked really hard.
I'm really excited for people to see these costumes and the story develop and hopefully move on to a second series. There's too much more to come. You get to the end of the series and you just want more. There's so much more for Brock.      
Dead Still is available to stream on Acorn TV right now.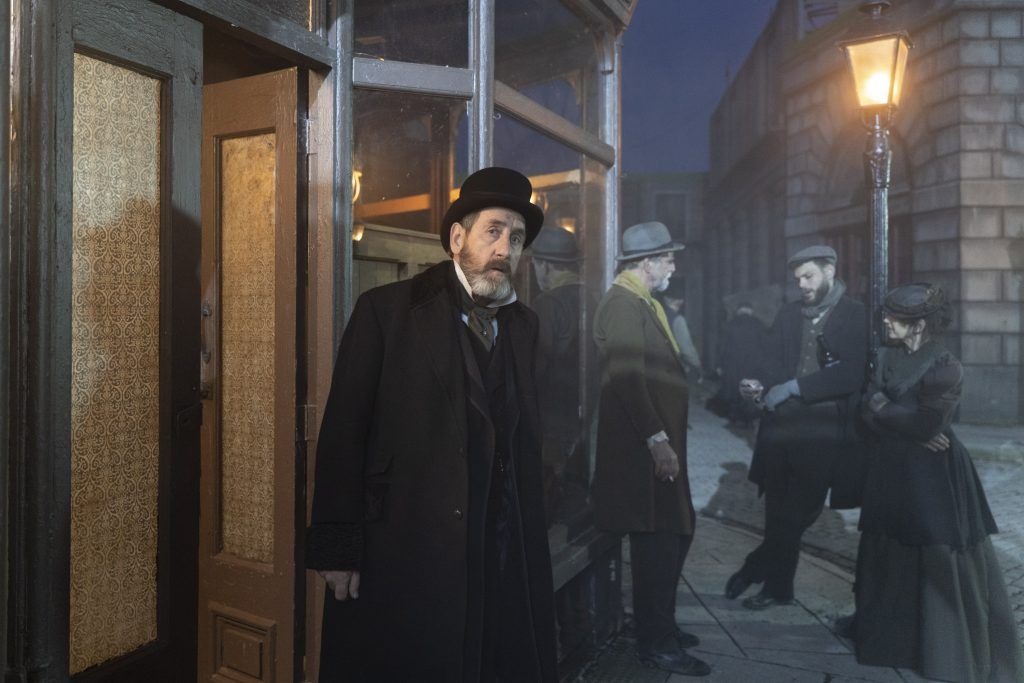 You'll also like: