In a new feat of engineering from Amsterdam-based Isaac Burrough Design, a new 110-metre superyacht concept looks at taking a major focus on sustainability and energy-efficiency.
Inspired by Māori guardian of the ocean 'Kiwa', Isaac Burrough's 110-metre motor yacht concept brings sustainable seafaring into the luxury superyacht world.
For you environmentally conscious billionaires out there who want to travel the world in style with your own glass bottomed pool and jacuzzi while minimising your carbon footprint, this just might be the floating mansion for you.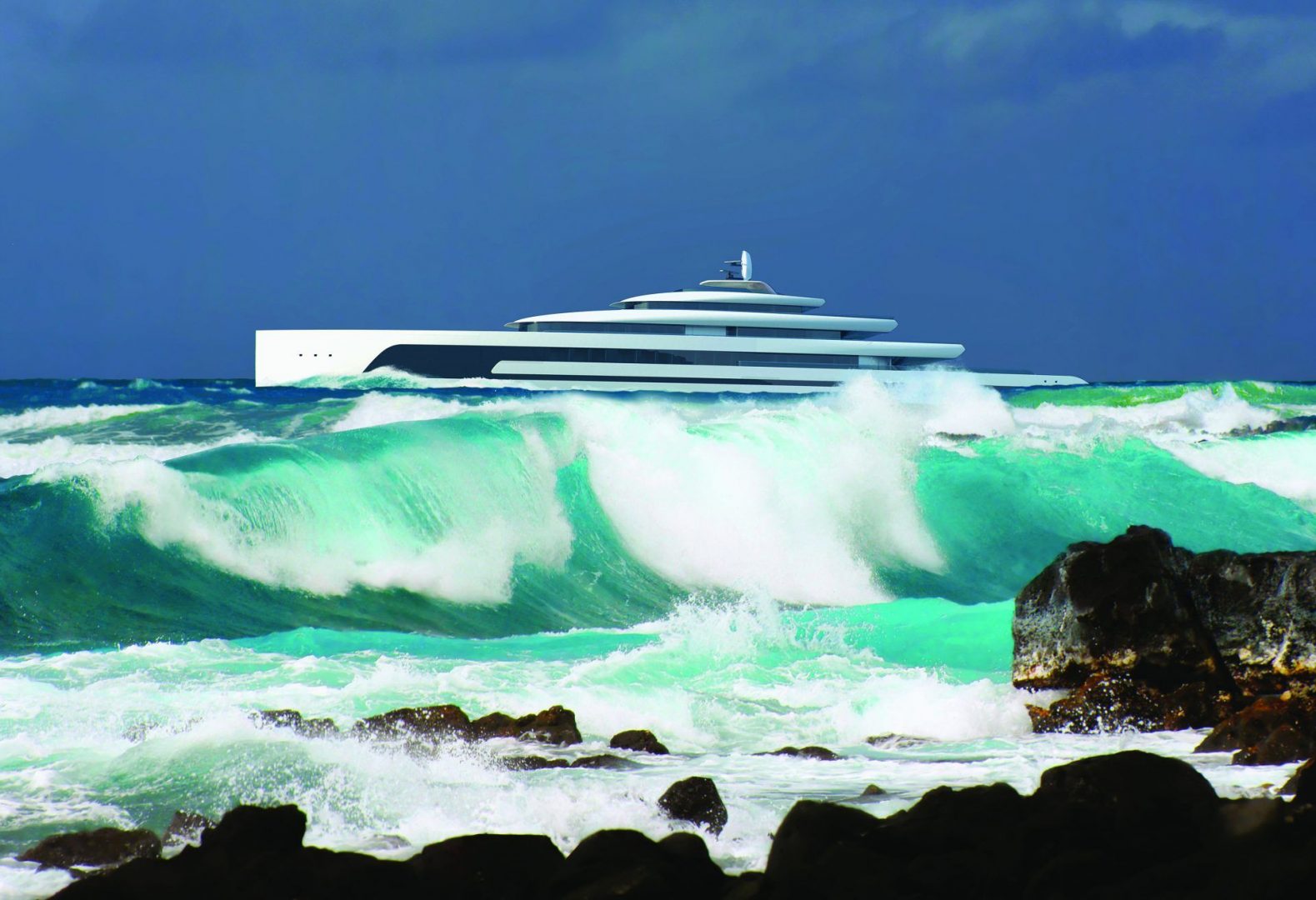 A sleek narrow, low-volume to length hull houses some of the latest "green tech" including 200 square metres of solar panels which power the daily crew usage, hotel load and a hybrid propulsion system. This system allows for electric-only mode in areas of environmental sensitivity, which is a really good thing because this yacht was designed to cruise all areas of the world – including the desert if the press-kit is anything to go by, but we'll presume that's just a bit of artistic license taking place.
It's well and good not polluting the planet occasionally, but if you have a superyacht you do want to have some fun with it. Within this 100-metre concept there is certainly lots of opportunity to do just that. Expansive deck areas, 175 square metres of storage space for guest tenders and toys, diverse lounge areas that create private sanctuaries in shade or sun and a terraced swim platform featuring the aforementioned glass bottom pool is cantilevered off the main deck, allowing for plenty of outdoor fun and relaxation for you and your billionaire buddies. Perhaps the coolest view on board though is from the spa area where semi submerged pools allow guests scenery both above and below the water surface of the ocean… or river or desert maybe.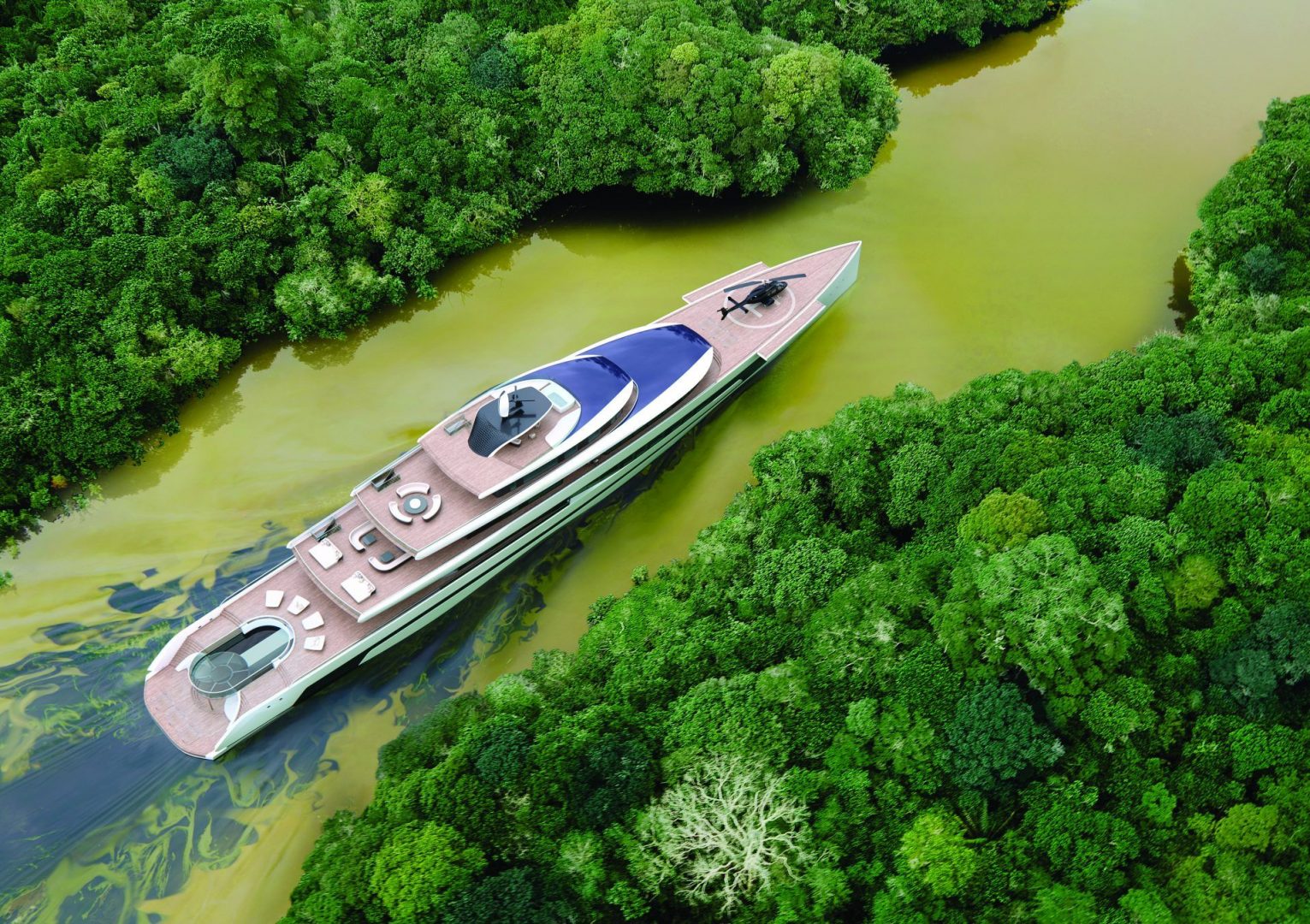 The Specs
Length Overall – 110 metres
Beam – 15.5 metres
Guests – 14
Staff – 2
Crew – 27
Guest Tenders – 2x 12m, 7m
Crew Tenders – 2x 7m
Helicopter – H145