Buying clothes for a Father's Day gift can be a risky business. With the endless variables such as brands, fits, styles and of course, sizes, it's practically a complete guessing game and no one wants to see their gift get exchanged. This is what makes fashion accessories such a 'gift-buying cheat code'; most of those variables are taken away, yet you still have a gift that is going to be worn and appreciated on special occasions. If that's a convincing enough breakdown for you, give Monti Costello a look. Their range of masterfully printed silk ties and pocket squares will elevate any outfit, pairing just as comfortably with the formal cut of a jacket as they do with the relaxed texture of denim, linen or cotton.
Retrospective geometrics clash with playful florals, brought together seamlessly by balancing classic blues with warm tones of amber through to chalky neutrals. Whether your ol' man opts for complex, eye-catching designs or classic understated pattern and colours, Monti Castello's range has options for just about every taste.  The one consistency across every piece; an effortless elegance in quintessential Italian fashion that Monti Castello makes their hallmark.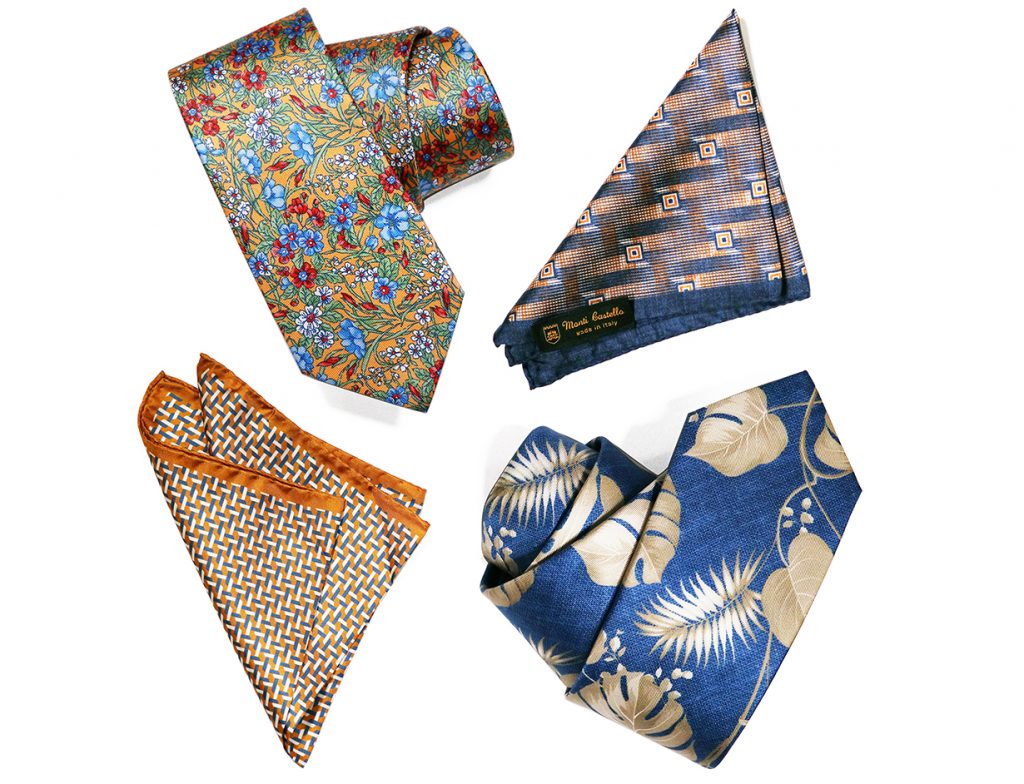 Available exclusively through independent menswear stores.