The silly season is only just around the corner, so don't leave your Christmas shopping until the last minute. M2 has put together the ultimate gift guide to ensure you tick all the boxes this Christmas.
The First, Last And Only Skillet You Need
A man in possession of a kitchen must be in want of a hand-crafted cast iron skillet. If you're looking for the best this Christmas season, you can't go past the New Zealand owned Ironclad Pan Co.
Some companies offer a year or two guarantee on their products (after you pay a nominal fee, of course), but the team behind the Ironclad Flagship Legacy Pan feel so strongly about theirs that it has a three generation guarantee cast on the base of every Ironclad Pan.
This Globetrotter Watch Is The Perfect Timepiece
Based off the classic diver's watch, the nautical-inspired Globetrotter collection is built for the modern explorer. Its striking new interpretation of a classic design offers water resistance of 10 ATM and offers a strong statement on the wrist of anyone who wears it. Make your choice of bracelets or textured silicone straps to make it your own or reflect the personality and lifestyle of the person you're giving it to.
You can add Globetrotter to your personal look at Hugo Boss in Auckland, Christchurch or online.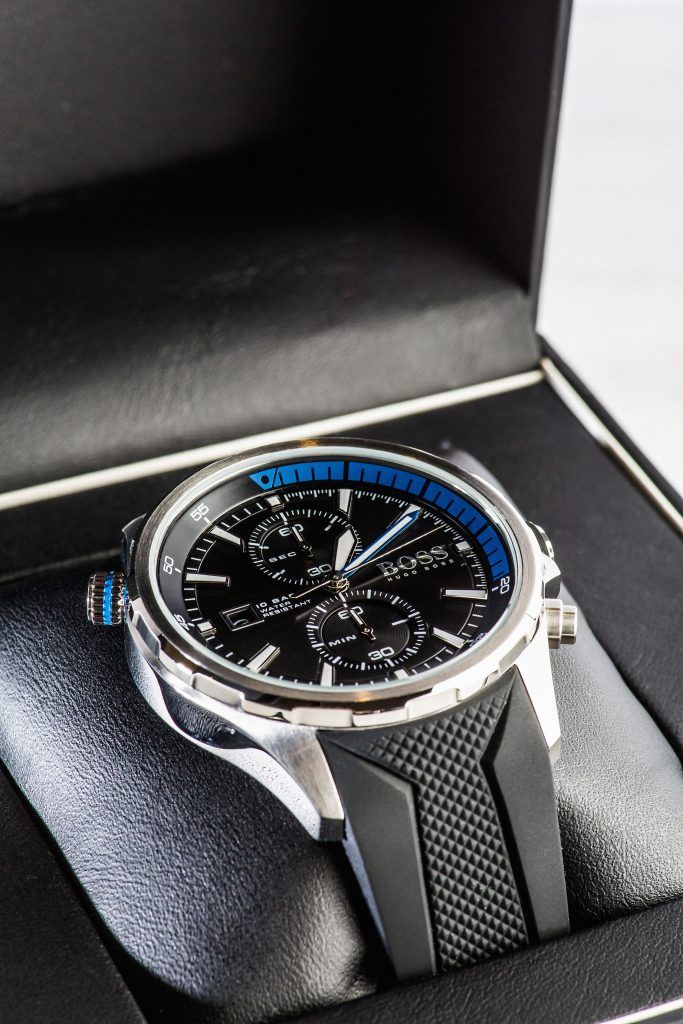 Send Off 2020 In Style With These Summer Shoes
Find boat shoes this season at Merchant 1948, a brand that's thrived for three generations. Handcrafted in Portugal, Merchant 1948 has mastered the boat shoe design. The Fuji and Bernese styles elevate the classic look with premium leathers and modernised details.
Fuji is a tad more classic, whereas Bernese has a triple red stitch and contrast sole trim for a more contemporary look. Merchant 1948 has designed both to ensure that they are timeless and functional; the perfect summer shoe for today's modern man.
A Dozen Days of Delicious Drams Is The Perfect Way to Survive Christmas
With the holidays right around the corner, Drinks by Dram has you covered with the release of their whisky set for novices and enthusiasts alike. The curated mini library of whiskies, which serves as an advent calendar or a very ambitious flight, will guide you through many of Scotland's most renown brands, including Glenfiddich, Buffalo Trace and Tullamore D.E.W. 14-Year-Old Single Malt​. 
Paul Smith Has You Covered This Christmas, Literally
M2's pick this year is the Paul Smith collection of classy calf length designs. They're bold, colourful in stripes but fashionable enough to set off any outfit. They're made from 81% cotton, 17% nylon, 2% spandex and made in England. While we may not be able to visit England anytime soon, we can at least wear a piece of it. Pick up a pair from Sergios for $45.
If you're wanting to round out the package, we recommend pairing it (like a pair of socks) with these accompanying Paul Smith China Mugs. The stripes pattern in particular make a cohesive match that make a perfect gift for Christmas, either for dad or yourself. Heck, treat yourself. Pick up your mugs from Sergios for $49 each.
The Hybrid Mirrorless Camera Every Photographer Wants
The best camera is the one you have on you. And the Nikon Z 6II is a hybrid mirrorless that any photography-lover will definitely want on them. As part of Nikon's second generation of full-frame mirrorless cameras, the Z 6II is capable of capturing phenomenal images in low-light scenarios and holds the power of dual processors. Check out store.mynikonlife.co.nz to buy now.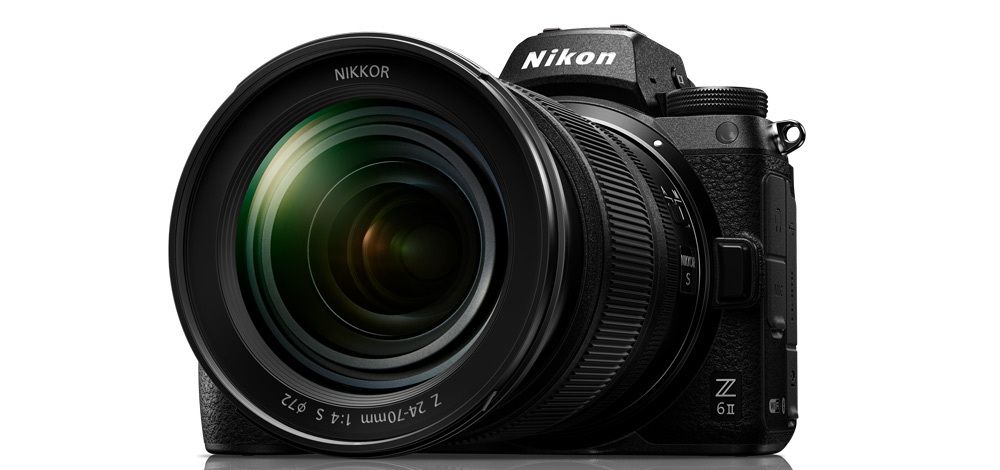 These Leather Sneakers Hit Stylish And Comfortable Just Right
Wolverine shoes have a 135 year history. As they state "We are not good because we're old, we're old because we stayed good". A lighter and more flexible version of their original boots, The 1000 Mile Original Sneaker is the middleground between being comfortable and being stylish.
The shoe is designed to maximise comfort with the soft full grain leather and lightweight outsole. But as with all Wolverine shoes it maintains a large level of practicality with waterproof and weight reduction planned and crafted into the shoe. The look of the unique grain of leather lends the shoe a casual and slightly rugged look.
3 Hair Products You Need To Get Your Routine On Lock
Get your haircare routine on lock with Hanz De Fuko's range of hair products. Hanz De Fuko has built a cult following since 2009 by consistently bringing out high quality men's grooming products. Here at M2, we love their Shampoo, Quicksand and Claymation. Pick them up from Barkers Groom Room or Barkers.co.nz.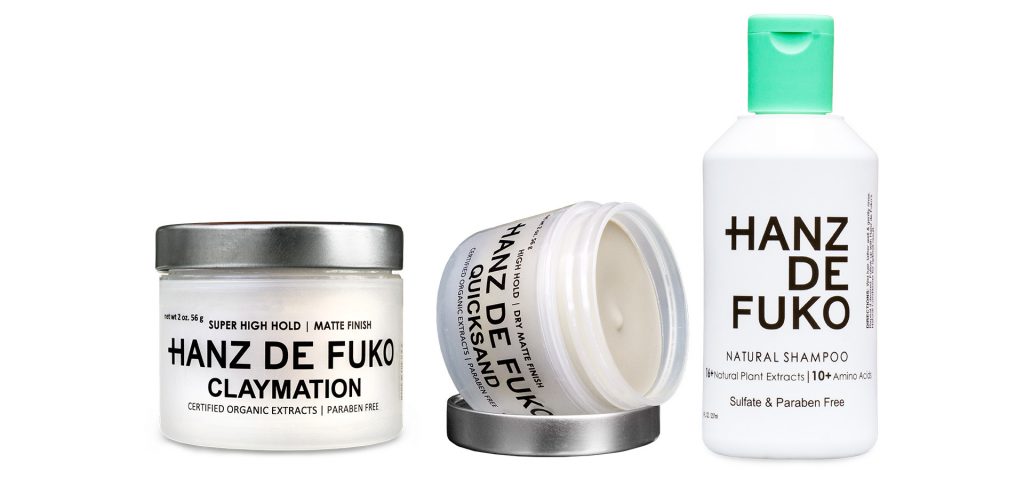 The Christmas Gift For The Rum Lover In Your Life
Got a rum lover to buy a Christmas gift for but not sure of their tipple of choice? Let them choose with this magnificent taster box of molasses rums from Plantation Rum for a mere $119.99. Six elegant 100ml bottles from six different locations make this the ideal gift to discover the gourmet universe of Plantation terroir rums. 
The Leather Shoe To Dress Up Or Dress Down With
Wolverine is known for combining the best materials with an attention to detail and the finest craftsmanship. Their leather shoe, the Harwell Chukka is no exception with a rich full grain leather upper, leather lined interior, Goodyear™ Wel construction with rubber midsole and heel. The modern twist on a boot is handcrafted in Leon, Mexico and is a versatile wardrobe staple.
For those who are already hunting for your Christmas shopping for that dapper dan in your life, look no further. It's a great gift for gentlemen that need a shoe that will be sturdy enough to last throughout a lifetime with a re-sole or two, thanks to its Goodyear™ Welt construction. This construction is considered one of the finest methods of shoemaking due to its durability, flexibility and allows the boot to be resoled.
You'll also like: