Building your online audience
& converting them into customers
What exactly do you want to achieve online? With our over 15 years of experience working on ourselves and hundreds of clients, we have found it all starts with this question. The exciting part about the online space is everyone has a smart phone and data is so cheap, so you have an incredible opportunity to reinvent your business not only for the New Zealand market, but also the global one. Plus our recent Covid-19 challenges have escalated people's use and comfort with the online world. We will work with you to find the best online strategy for your business to meet your business goals. Agreeing on an online strategy for you is the hard part, it drives the direction of the content we create, the copywriting, photography, video, audio & articles. So we're creating the most efficient and powerful content for you that will work with your strategy to achieve your business goals.
Selling online is a more complex process than you think. There are a number of steps to help customers make informed purchasing decisions. The first step is to have an easy to use and secure online shop. We have done this for over 15 years, working out the best technologies and processes through a lot of experimentation. You will benefit from all this experience with a successful process from day one. The best way to sell online and maintain your profit margin is to build a loyal audience. This is a journey of getting the right content at the right time to the right people. We have successfully built audiences we then test and measure for brand & marketing messages to build trust from which a lifetime of sales will come. In this stack we integrate Email Strategies with Social and Search Optimisation & Marketing.
A lot of our clients have had a gap between their online marketing and their sales departments. Each operating independently and consequently missing out on potential sales. We integrate technology so the best people in your business are made aware and hence maximise these opportunities. Once we have the content, then we bring in our expert experience to design the perfect website. This is the face of your brand. A well-designed website draws customers in and prioritises their attention on the products you want them to focus on and the information they need to make an informed decision. Keep your digital presence live 24/7 in a world of platform updates and hackers. We will keep your website protected with the latest security updates as well as new features and we provide support, so your website continually adapts with the changing world.
By leveraging the power of third party endorsement, you can drive quality traffic to your website, who have been qualified and hence more likely to become a member of you audience and most likely buy from you. Working with us gives you access to the M2 and M2woman brands and their quality audience built up over the past 15 years. M2 has built a trusted reputation with its audience that seeks out information on other great brands or products and the stories behind them.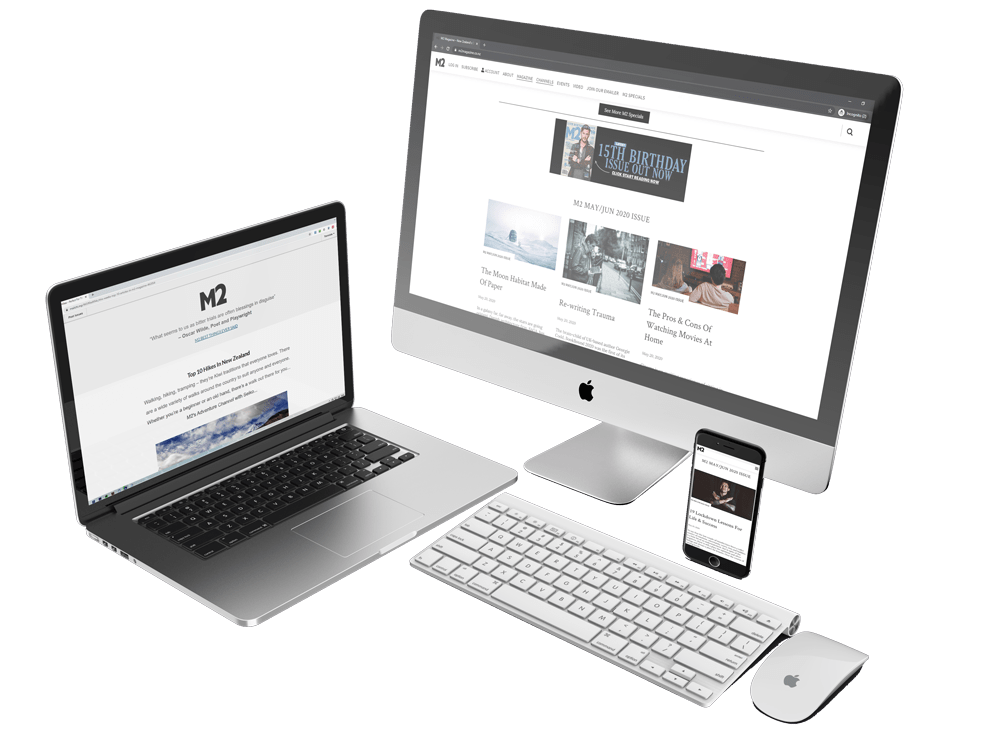 Bring your brand to life with a unique experience with your audience. From pre-event invites to the tailored event through to post event wrap up and publicity along with all the details in between our team has you covered. This is the same team that created and operates the M2 Summits and the M2woman Journey to Excellence. These 6 paid events attract over 3,000 people a year and are growing. Our events and activations can be as big or as small as you would like.
Want us to build your online audience 
& convert them into customers?
Reach out to Kate
Kate Clausen
022 318 3621
Kate@M2now.co.nz