Thursday 7 Sep 2023


8:30am – 5:30pm
Auckland
Will AI Kill Your Business Strategy?
Within this decade AI & Machine Learning technologies are expected to:
-Radically alter companies existing strategic plans.
-Significantly change (yet again) your customers' expectations.
-Markedly increase the efficiency achieved from almost all business resources.
Understanding the impacts AI is already having, and where it's headed next is critical, which is why we have assembled some of the world's best AI practioners for a full day AI summit, to give you and your team the complete scope of AI's threats, and immense opportunities.
The M2 AI Summit is for Business Leaders to better understand the risks, opportunities & timelines of AI & Machine Learning. 16 expert speakers & technology solution providers who will share their insights, strategies, best practices & insights into the future of business & work.
Our goal is for you to come away with strategies for competitive advantage to harness the unique & dynamic change AI is driving globally. Understand how to use AI to build better products, increase efficiency, create better connections with customers & activate the passion of your team. Also the ethical, regulatory & responsibility issues in this space. Plus relationship-building & networking with smart people on the day.
A day of immersion with keynotes, case studies, panel discussions & networking.
Keynotes by Industry Visionaries:
The M2 Summit features a lineup of renowned experts and thought leaders who will share their insights, experiences, and predictions on the future of AI. Gain valuable knowledge and perspectives from these influencers who are shaping the AI landscape.
Meeting Areas:
Dive deep into specific sectors and industries with dedicated meeting areas or just catch up on some work or a zoom call.
Hospitality:
All Guests will receive: Espresso Coffee, Lunch, Drinks and nibbles at the Networking function & A 1 year subscription to M2 Magazine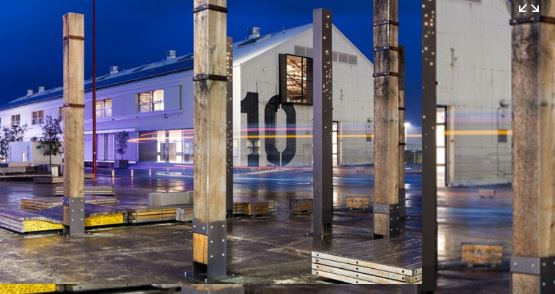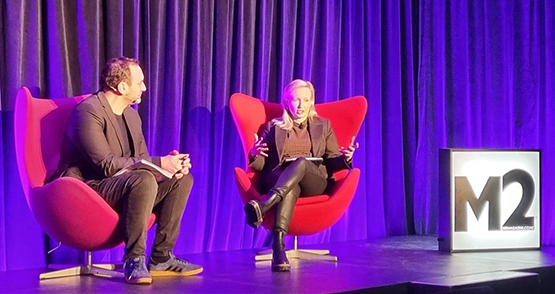 agenda (7 SEPTEMBER 2023)
8:00am NETWORKING OVER COFFEE
---
9:00am Welcome – Andre Rowell, Editor M2 Magazine
9:10am "AI: Dreams, Doubts and Brilliance" – Tim Warren (Ambit)
9:35am "How to Embrace Automation & AI to Boost Productivity for Competitive Advantage" -Karl Budge (SailGP) & Alan Marks (Oracle)
10:00am "Harnessing the Power of Data: Leveraging AI & Analytics for Business Growth" -Emily Blumenthal (Yabble)
10:25am "Enhancing Customer Experience in the Age of AI: Delivering Personalised Experiences at Scale" -Greg Cross (Soul Machines)
---
10:50am NETWORKING MORNING TEA
---
11:30am "What Does AI mean for Jobs? How to to Future-Proof & Upskill Your Workforce" -Haren Sam (AWS)
11:55am "How Corporates Can Collaborate with Startups & Entrepreneurs for Disruptive Growth" -Ramesh Haridas
12:20pm "How To Get Started with AI Now" -Asa Cox (Arcanum)
12:55pm "The Ultimate Case Study For AI: Getting Everyone Home Safe" – Danu Abeysuriya (Rush), Cameron Hyndman (Downer) and Rawinder Singh
---
1:20pm NETWORKING LUNCH BREAK
---
2:30pm "Positioning New Zealand Organisations for Competitive Advantage" -Matt Ensor (Frankly/Beca)
2:55pm "What Are The Long Term Implications Of AI For Humanity?" -Professor Albert Bifet (Waikato University)
3:20pm "Successfully Adopting AI Strategies in a Challenging Business Landscape" -Kari Jones (Countdown)
3:45pm "Cybersecurity in the Digital Age: Protecting Business Assets & Customer Trust" -Sam Pickles (RedShield)
---
4:10pm NETWORKING BREAK
---
4:25pm A Glimpse At The Future of Entertainment – Dr Miles Gregory
4:50pm "AI for Humans: Harnessing AI as a co-pilot for humankind" -Lee Hickin (Microsoft)
5:15pm "What I've Learnt" -Richard Conway (Pure SEO)
5:35pm Final Wrap Up and Key Insights
---
5:40pm NETWORKING DRINKS
---
6:45pm Close
Speakers (7 September 2023)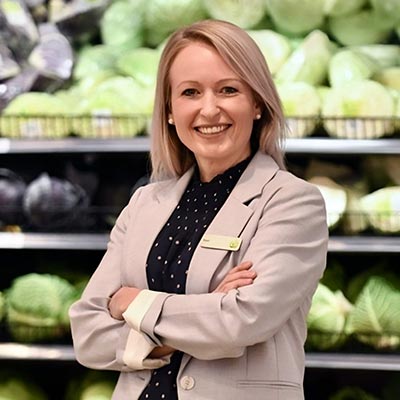 Kari Jones is the General Manager for Analytics & Insights with Woolworths Group with both local and group accountabilities. Kari leads a full stack data, analytics and insights capability responsible for driving analytics transformation and enablement end to end. At the group level, she is responsible for leading a culture transformation around data through the Woolworths Data Academy as well as sustainability analytics. Kari is committed to improving the performance of New Zealand organisations through the increased adoption and application of emerging technology, advanced analytics and artificial intelligence.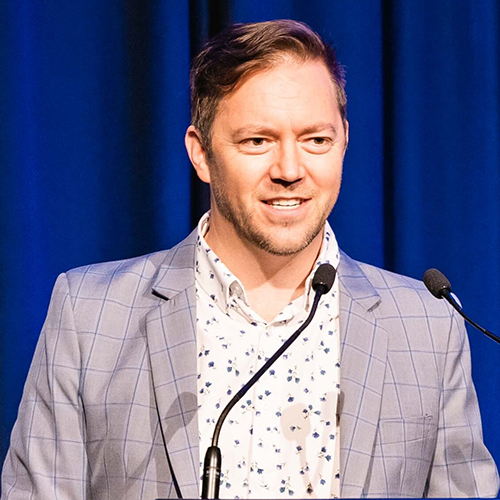 CEO & Co-Founder of Ambit, a company that automates customer service with smart Digital Employees. Recent advances in AI mean that powerful capability is not around the corner, it's here now, and understanding it is essential as we go into a world of unprecedented change. Ambit clients include: Tower, Vector, Pulse, Hallensteins & The Warehouse Group.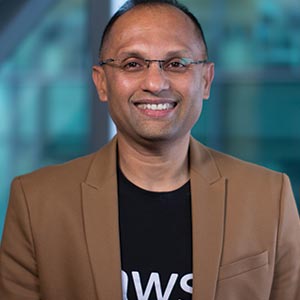 Haren is the Head of Enterprise Greenfield segment at Amazon Web Services (AWS). He leads a team supporting Kiwi Enterprises that are transforming their businesses and driving customer-focused innovation. Previously, he led the Territory business for AWS in ASEAN. Prior to AWS, he held a number of senior roles within technology and consulting businesses across Asia Pacific. Haren is lifelong learner and has a Doctorate in Business Administration. He is an avid trail runner and lives with his wife and two children in Auckland.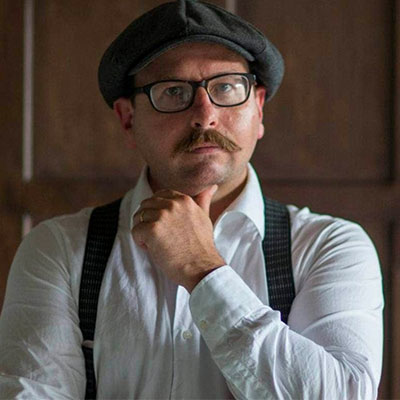 Dr. Miles Gregory is a leading figure in the world of cultural entrepreneurship blending traditional art forms with cutting-edge technology. Born in Wellington, and educated in NZ and the UK, Miles has served as the founding artistic director for several organizations but he's particularly known for founding the Pop-up Globe, which attracted audiences of over 750,000 people in Australasia. A multiple-award winner, including a Sir Peter Blake Leader Award, for the last three years he's been the executive director at Emmy-nominated Auckland creative digital agency Gladeye. His latest project in collaboration with Gladeye seeks to redefine storytelling through AI and immersive experiences.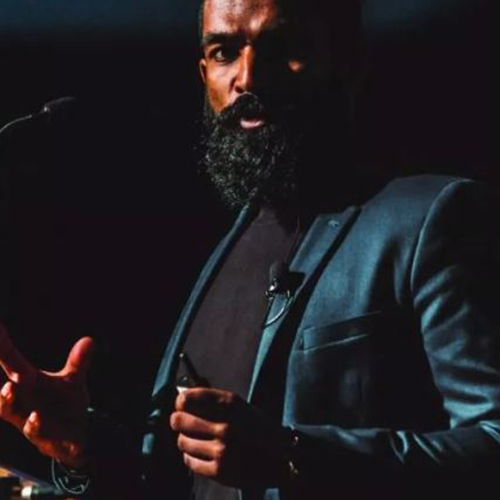 Founded RUSH Digital in 2010 and has led its technology teams in developing world-first solutions for global companies such as Microsoft, Disney, Google, Samsung and Nokia. Local clients include: Metservice, Watercare, Foodstuffs, Te Whatu Ora, Z Energy & Public Trust. He's overseen and been hands-on involved in the design, development and deployment of numerous software and hardware projects across a wide range of platforms,  disciplines & high-level strategy of where companies are going to sit in the future.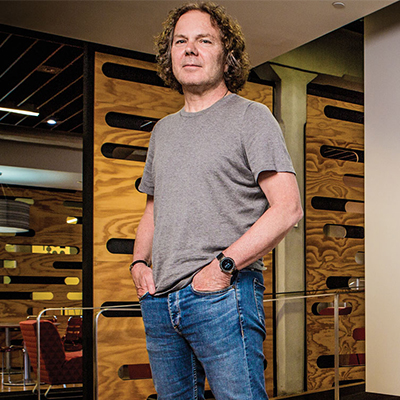 Co-Founder of Soul Machines, a ground-breaking high tech company of AI researchers, neuroscientists, psychologists, artists and innovative thinkers; re-imagining how we connect with machines. Greg also co-founded PowerbyProxi a company that was sold to Apple in 2017. Soul Machines works with celebrities like: Jack Nicklaus, K-Pop legend Mark Tuan & NBA All Star Carmelo Anthony.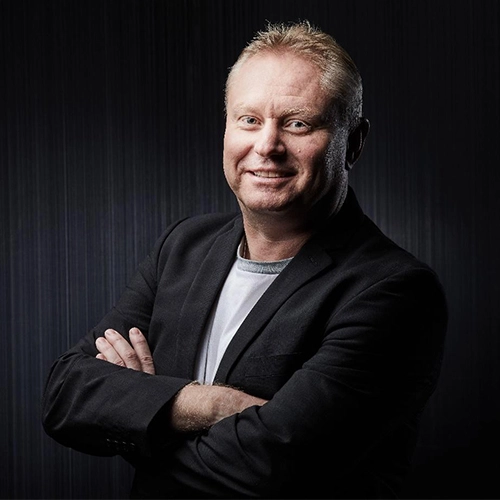 Lee has over 30 years' experience in the technology sector across the UK, Asia and Australia, and is driven by the potential for positive and responsible technology. As National Chief Technology Officer for Microsoft ANZ, he advises government and commercial organisations on digital strategy and the economic, innovation and social impact of cloud scale technology.
He is primarily focused on artificial intelligence, language models and machine learning. Lee heads Microsoft's Office of Responsible AI for ANZ.
In addition, his work encompasses supporting Microsoft's work in quantum computing.
Before joining Microsoft, Lee led the Internet of Things team for Amazon Web Services in Asia Pacific. He sits on the NSW Government Artificial Intelligence Review Committee and on several boards supporting technology innovators and public policy groups.
Ramesh Haridas is an entrepreneur and an investor. He has started and sold three internet companies and has invested in over 100 early stage startups. His last startup was an AI powered email assistant (InboxVudu) that was acquired by Google. He loves taking ideas from research and applying them to build prototypes and products. 
Fintech
Discover how AI is transforming the financial industry. Explore AI-powered fraud detection, personalized financial advice, algorithmic trading, and advanced risk management systems, revolutionizing the way financial institutions operate and ensuring enhanced security for customers.
Education
Learn how AI is reshaping education. Explore personalized learning platforms, intelligent tutoring systems, automated assessments, and adaptive educational technologies. Discover how AI can cater to individual student needs, optimize educational outcomes, and enable lifelong learning.
Media & Entertainment
Delve into the intersection of AI and media & entertainment. Explore AI-driven content recommendation systems, personalized user experiences, predictive analytics, and automated content creation. Understand how AI is shaping the future of media consumption and revolutionising content creation and distribution.
Legal
Uncover the potential of AI in the legal sector. Learn about AI-powered legal research, contract analysis, document automation, and predictive analytics. Discover how AI can streamline legal processes, increase efficiency, and improve access to justice.
Transport
Explore the transformative impact of AI on the transport industry. Discover advancements in autonomous vehicles, intelligent traffic management systems, predictive maintenance, and logistics optimisation. Understand how AI is revolutionizing transportation, improving safety, efficiency, and sustainability.
What People Who  Attended Say
"Great event, incredibly diverse range of speakers to cover all aspects. Really well done guys, enjoyed immensely and well worth the personal investment."
"Well organized event and a great audience. It was great to be part of this as a speaker. Thoroughly enjoyed it and took away a lot from the day."
"Great event and speakers – a very worthwhile day."
"Great to see so many business leaders interested in and learning about AI."
"Thanks for another great event, really enjoyed it!"
"It was an excellent day!"
Companies That Attend M2 Summit
Accenture
Adaptiv
Align
ALP Windows
Anderson Lloyd
Anthem
Aportio
Applicable
Aroa Biosurgery
Art of Mentoring
Auckland City BMW
Auckland Concrete Grinding
Auckland Council
Auckland Museum
Auckland Thoroughbred Racing
AWS
Baldwin Boyle Group
Barfoot & Thompson
Bastion Shine
Box
Brand Magic
Centrix
Chorus
Cinch HR
Cloudmasters
Code Blue
Code HQ
Comvita
Contact Energy
Context
Cook Costello
Cyber Sentience
Datamine
Dawson & Co
Delegat
Dentons
Dicker Data
Digital Island
Direct Capital
DLA
East Auckland BMW
EBOSS
Elite Business
Elucidate Consulting
Firn
Foster Moore
Furze Architects
Futureverse
Global Security
Goodline NZ
Grant Thornton
Harmony & Havoc
Harrison Grierson
HJ Asmuss
House of Travel
Hudson Gavin Martin
HYPR -AI Summit
Jeuneora
Johnson & Laird
Just Life Group
Kordia
Labour Exchange
Lacklands
Les Mills
Levno
Lexel Systems
Life Plus
Link Business
Lodestar Energy
Mackenzie & Co
Mark Collins
Matrix Consulting
Melanie Disse Consulting
Minter Ellison
Mothership
MTF Finance
National Mini Storage
Nautilus Estate
Northcare
NZGCP
NZME
Octa
Officemax
Oji Fibre Solutions
One NZ
Pie Funds
Pita Pit
Plexure
Procare
Public Trust
Qrious
REINZ
Resene
Roundable
Rush
Saara
Sanem Digital
SG Fleet
Skycity
SME Growth
SMX Email
Soar Communications Group
Softsol
South Pacific Pictures
Spaceworks
Spark
Speirs Group / Yoogo
Splash Digital
Squirrel
SRW
Steel & Tube
STH Group
Strategy & Ops
SuttonYoung
Talent Soluions
Tallinger
Tax Traders
Tek Systems
Tower
Town Square Media
Trust Management
Uni Services
Unilever
Urgent Couriers
Valid Consulting
Valuit
Vantaset
Vision Systems
Voyage Affaires
We Create
Woolworths NZ
WSP
Thursday 7 Sep 2023
8:30AM – 5:30PM
Auckland
Watch or listen to recordings from our previous events to give you a preview of what you can expect at the next M2 Summit.
"The guests we hosted and myself had the opportunity to re-invest in ourselves & our businesses. It was about personal and business and we all got a lot out of it. During our usual workday we are busy, but the M2 Summit allowed use to re-calibrate. I was able to invite people I bump into in the industry that I wanted to spend more time with. The variety of topics & speakers made a valuable day, as opposed to just one speaker / one topic events – there was something to keep everyone engaged throughout the event".
Reese Barragar
Senior Commercial Broker at Barfoot & Thompson Commercial.
I enjoyed the day and came away with several excellent take outs and a couple of good networking opportunities for follow up. Often when one attends such events, they are industry specific and themed, but what really made the day was the eclectic range of speakers covering a broad spectrum from start-ups to business stars with something to interest most people. I think the 20 min speaker format kept things interesting and moving as did the format and variety from individual speakers, to Andre interviewing some of the presenters. Well done to you and your team.
Les Probert
Many thanks for the exceptional day! The broad range of speakers were inspirational, as were the amazing people that filled your audience. The venue was spot on and the food was awesome! I particularly enjoyed the format – fast moving that showcased the depth of talented people doing some incredible things both here and internationally. I'm looking forward to more.
Peter Adams
What an inspirational start to a Wednesday, hearing Dave Letele aka the Brown Buttabean open the #m2successsummit. Love his message that health is the real wealth – it's not uncommon to forget this if we're too focused on our work life demands. A good reminder to stop making excuses for neglecting your physical and mental wellbeing (and with that, I'm leaving the office and heading off to play a game of netball!).
Sally Vernon
Well done on an exceptional event. By far the best of its kind in New Zealand. Can't wait for the next one.
Melanie Reece
With a focus on Innovation, the Future of Work, Disruption, Strategy, Wellness, and Technology, M2 Summit is designed to keep you, your colleagues and team, and your valued clients ahead of the game in a rapidly changing environment while supporting New Zealand Inc.
Now that the world has been forced to go digital, M2 understands that the value of face-to-face interaction is stronger than ever. M2 Summit creates the space for you to network with like-minded business professionals working on ideas and solutions to meet the challenges of growth in today's exciting world. Get back to growing your network to build, strengthen and deepen your professional relationships in person, rather than over a quick coffee or Zoom meeting.
Every Summit will introduce you to multiple keynote speakers, all experts or top professionals from their respective fields, to speak wisdom, value, and inspiration to you and your team. These talks are followed by a Q&A session and a networking event for our guests to engage.