The High RØDE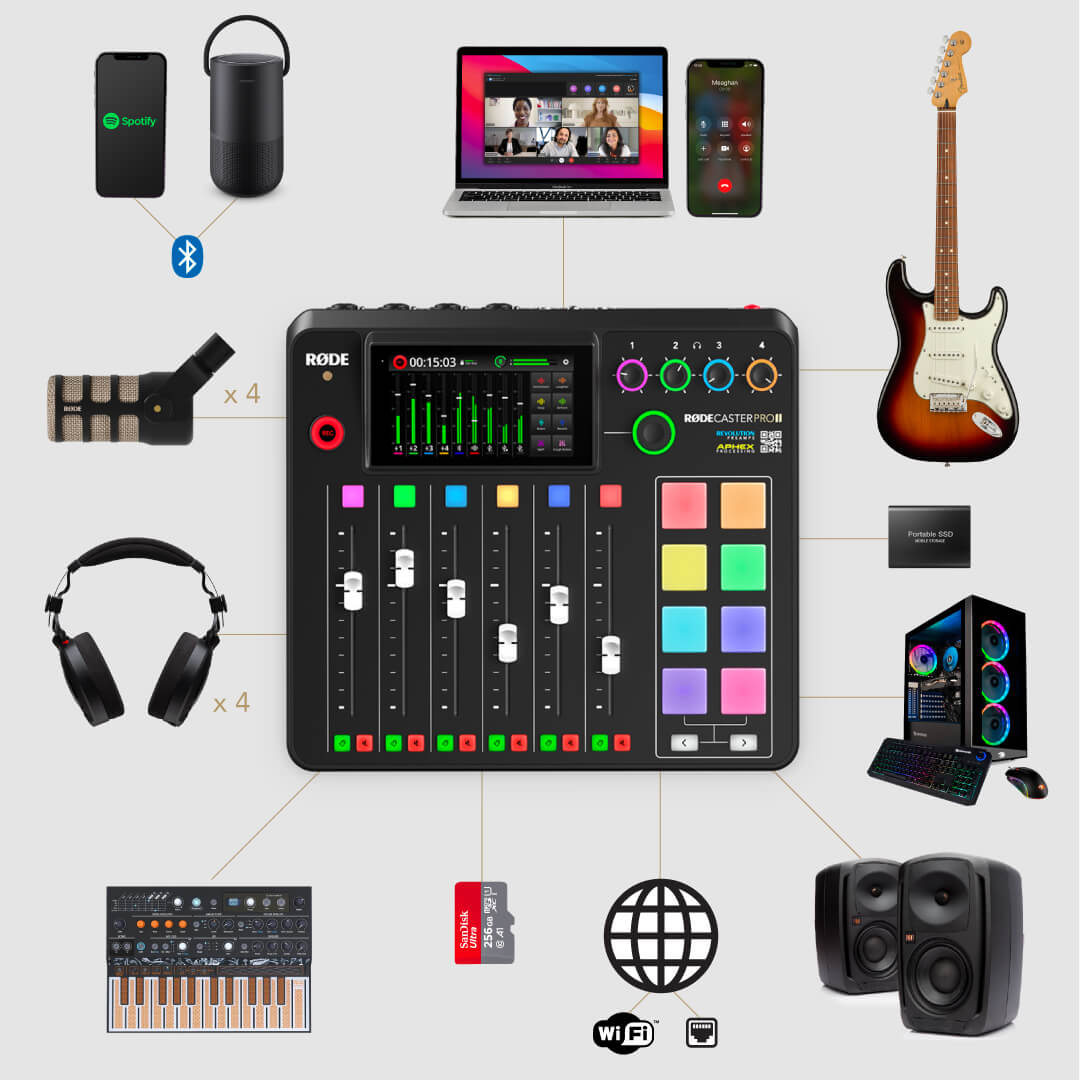 Are you even a podcaster if you don't have three friends that look exactly like you, have terrible hot takes on TV shows and politics, and a soundboard you barely comprehend? We can help you with the latter via the new RØDECaster Pro II. Perfect for musicians, streamers and all manner of content creators, it has four high-quality Neutrik combo inputs for mics, instruments and inputs. Mix with the help of nine individual channels, six physical faders and three virtual ones. It supports dual USB-C for plugging in PCs and mobiles devices, and comes with eight programmable SMART pads for bank switching.
It can do multitrack recording straight to a MicroSD card and you can take control of the whole thing via the 5.5" HD touchscreen.
It's a hot little piece of sound tech, but now if you'd excuse me, I need to gather my mates for our weekly discussion on exactly how many days Biden can go wearing the same suit.
rode.com
Hello Dolly Shots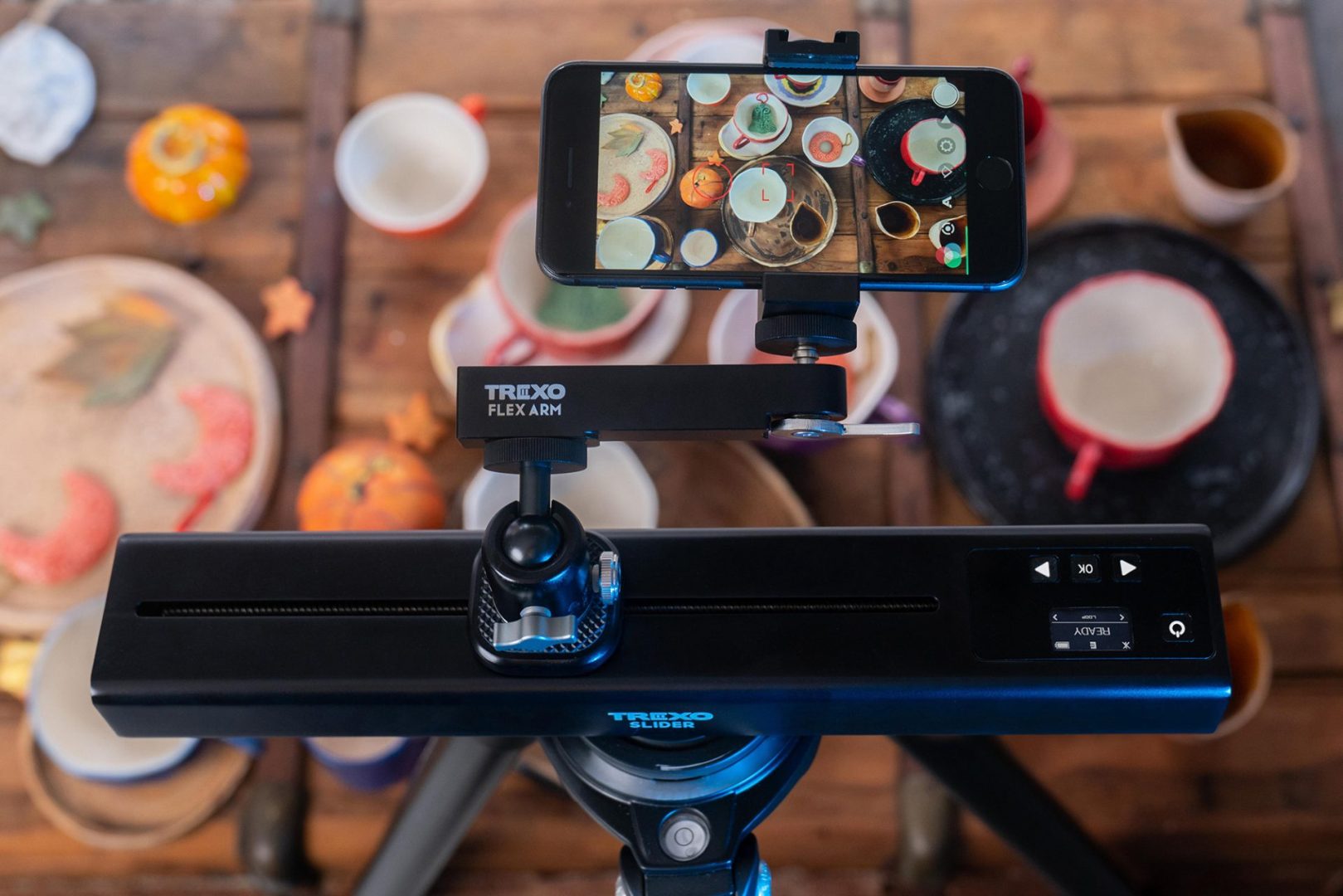 Phones already have attachable camera lenses, why not dollys? The Trexo Slider is a compact and handy 33cm long rail for getting tiny panning shots for your phone or DSLR. The mounting arm allows for any sort of camera you'd really require to use the dolly. It comes with a built in display for programming the pan if you're unable to use the accompanying app because well, your phone is busy panning away from you.
It works both horizontally and vertically. You can teach it the appropriate movements by doing it by hand first, and then setting a loop point so it can try for the perfect shot more than once. To avoid any jittering or vibrations it uses a lead screw to operate, rather than a belt.
Prices on Kickstarter currently start at around nz$300
kickstarter.com/projects/1592205788/trexo-slider-worlds-most-compact-camera-slider
On the ROG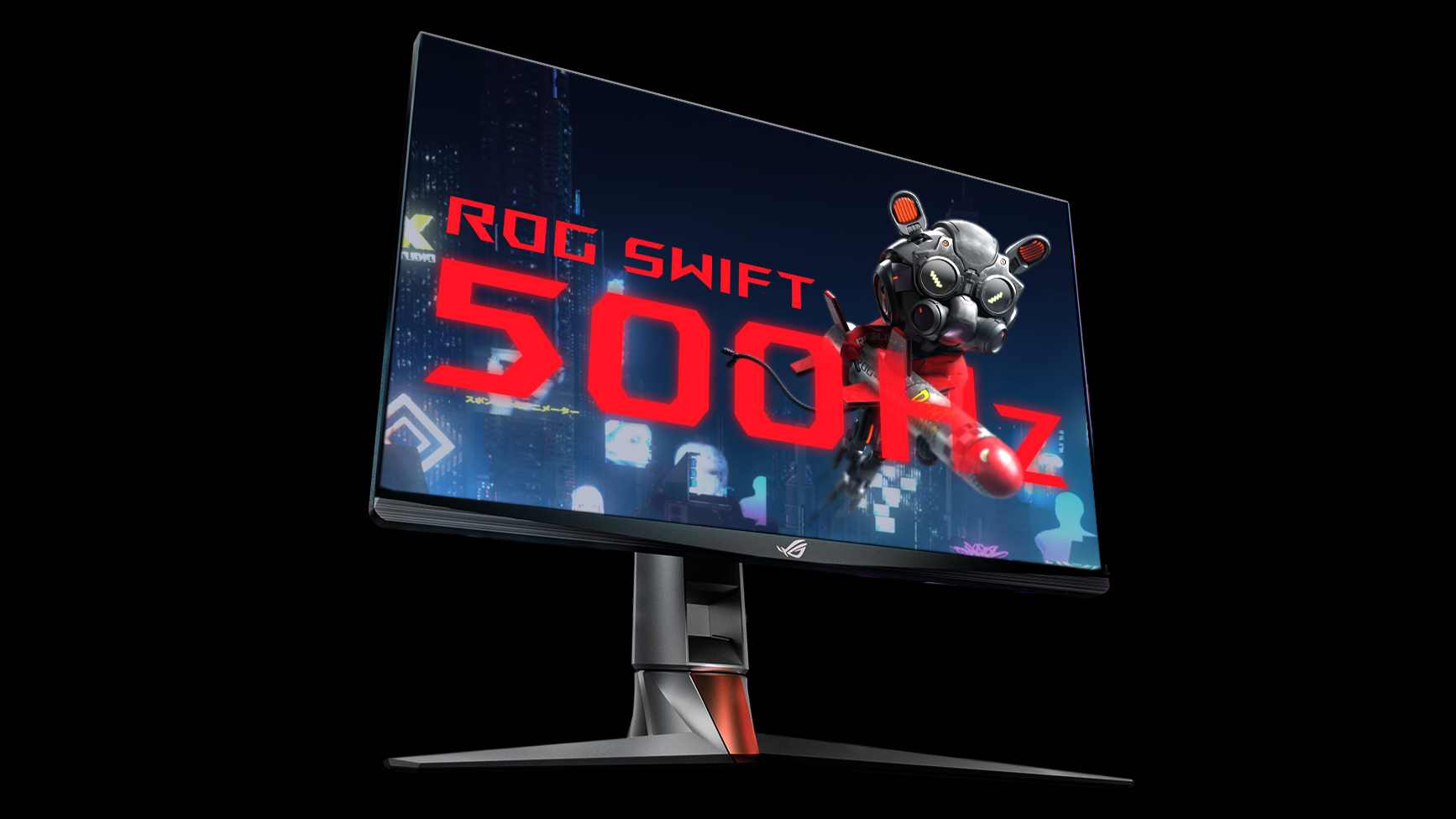 You think you're so cool with your 120Hz monitor while you try and solo push the cart in Overwatch while everyone else plays Valorant? You've got to push those numbers up, Those are rookie numbers! Asus has just announced their very first 500hz monitor, the ROG Swift 500hz. It's a 24.1" 1920×1080 panel sporting "super low response times". ROG uses new Esports TN (E-TN) technology, which offers 60% better response times than standard TN panels. It also comes with NVIDIA's Reflex Analyzer and G-SYNC built-in so pro-gamers can tune their settings for the lowest possible input lag. It also has a Vibrance mode built-in for greater, well, vibrance, I guess.
Now, you might not be super impressed with the resolution, but let's be real, your GPU is going to be pushed to its limits as it is without having to deal with 4k. There are rumours that to accompany this overkill of a monitor, Nvidea will start launching the RTX 4090 cards later this year.
Pricing and release date on the ROG Swift 500hz is still yet to be confirmed. This is just an early warning for your wallet.
Internet Explorer is not responding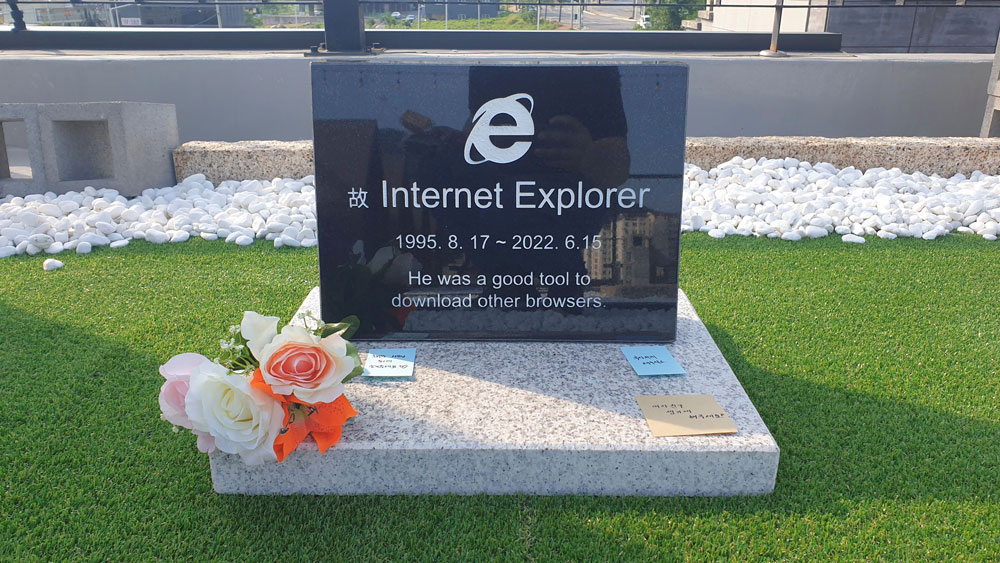 If there's one thing Microsoft might regret, it would be Internet Explorer. Alongside them are millions of devs around the world whose lives are made an absolute misery as they are forced to make workarounds to keep their sites compatible with the venerable browser.
Microsoft is ending support for suresies for most people as they try and shift everyone over to the Chromium based Edge browser (with built in IE support).
One software engineer in South Korea, Jung Ki-young marked the occasion with a tombstone for IE, the epitaph ringing true. "He was a good tool to download other browsers."
Rest in peace IE… But will this stop your nanna from using it? No. No it won't.
The Ruggedest Laptop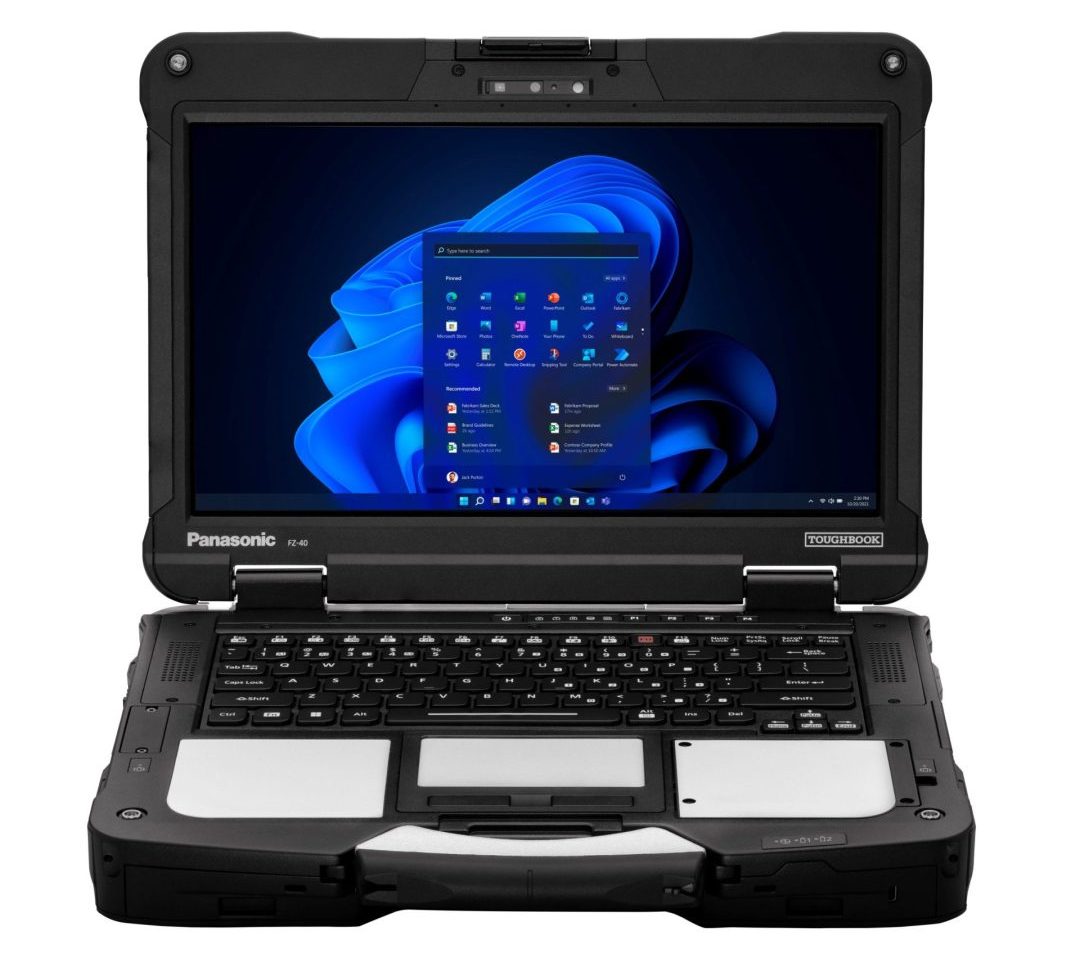 Panasonic has released a new laptop called the Toughbook 40 that can be used to deliver blunt force trauma as easily as it can be used to send emails. Coming in a suitcase formfactor made of a magnesium alloy, it has a handle on the front and plenty of cushioning to handle almost anything. It comes with a 14" display, and is a bit lighter than its predecessor at 3.3kg. Still a lot weighter than a lot of other laptops, but that's cause it's gotta be tougher than tough to be considered military grade. It can handle up to 64gb ram, 3TB of storage and has all day battery life. It's packed with four microphones and has dual SIM support with 4G and 5G.
It comes with a bunch of modular expansion slots along the sides so you can slap in extra ports, a barcode reader, drives or a second battery to extend life to 36 hours. Those white panels you see on either side of the touchpad are also expansion slots. Very cool, very heavy, but very rugged. Toughbook 40 Prices should be around $7,000.
It's the Logitech Thing to Do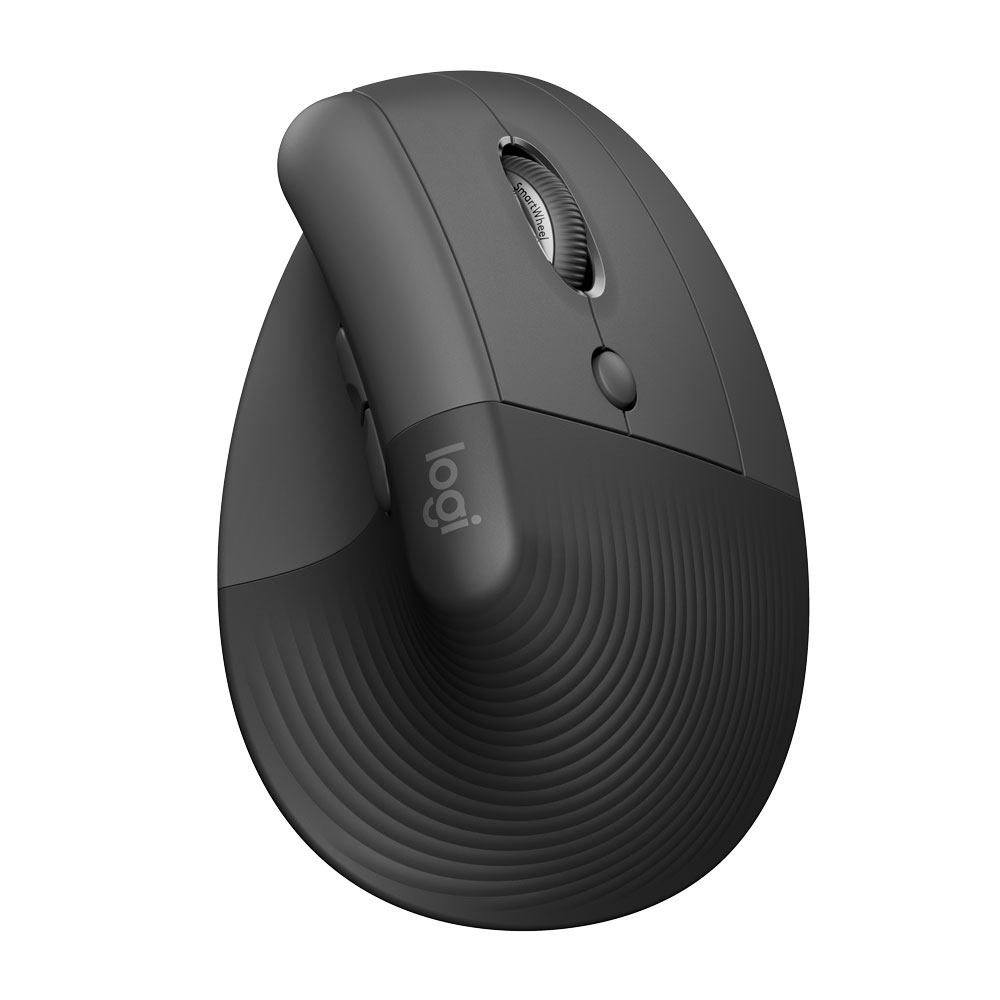 I'm part of a household of artists, who have office day jobs. Suffice to say, we've all developed some sort of RSI. Not being able to use our hands is our worst nightmare. This has led my wife to spend as much time away from computer mice and game controllers as she can. Logitech is addressing this very issue with their new Lift Vertical Ergonomic Mouse, a wireless mouse built for day-long comfort. It's designed for medium to smaller hands and sits at a 57 degree angle. Drop your arm on your desk so it lies on its side, the way your hand is sitting is now on the perfect angle taking pressure off your wrists. It comes with a silent magnetic SmartWheel and uses either a low energy Bluetooth connection or a secure Logi Bolt USB receiver.
Both colour options are made from post-consumer recycled (PCR) plastic – 70% for graphite and 54% for rose.
Pick one of these up for better posture today, RRP$149.90
From Ring to Gucci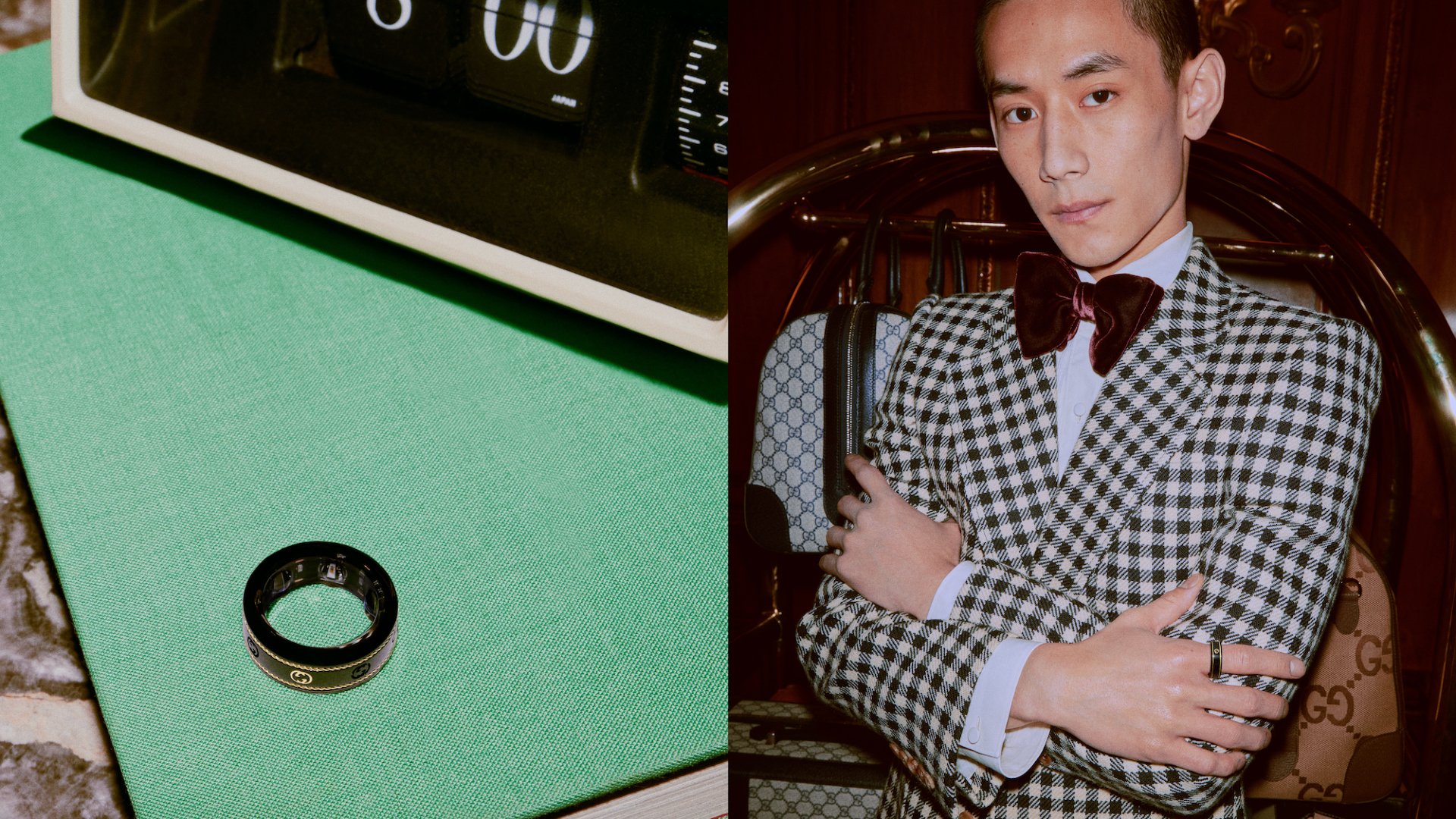 Oura has teamed up with Gucci to create a premium luxury smart device. Oura has been knocking around for a while, with their health rings that keep a tabs on your heart rate, temperature and sleep health, giving you a score each day to help keep you on target. The app (that needs a subscription) gives you a curated library of audio sessions of meditations, sleep sounds, breathwork, etc, to give you the extra boost. An optional setting allows wearers to even track and predict periods. What Gucci brings to the table though is their logo… surrounded by a braided trim in 18k gold. Beats just a plain old smart ring, am I right?
The ring also comes with a charger, and battery life generally lasts between 4 to 7 days.
The price will set you back $1,585 and comes with the Oura membership as part of the deal.
A Cannon for your MÄNNKITCHEN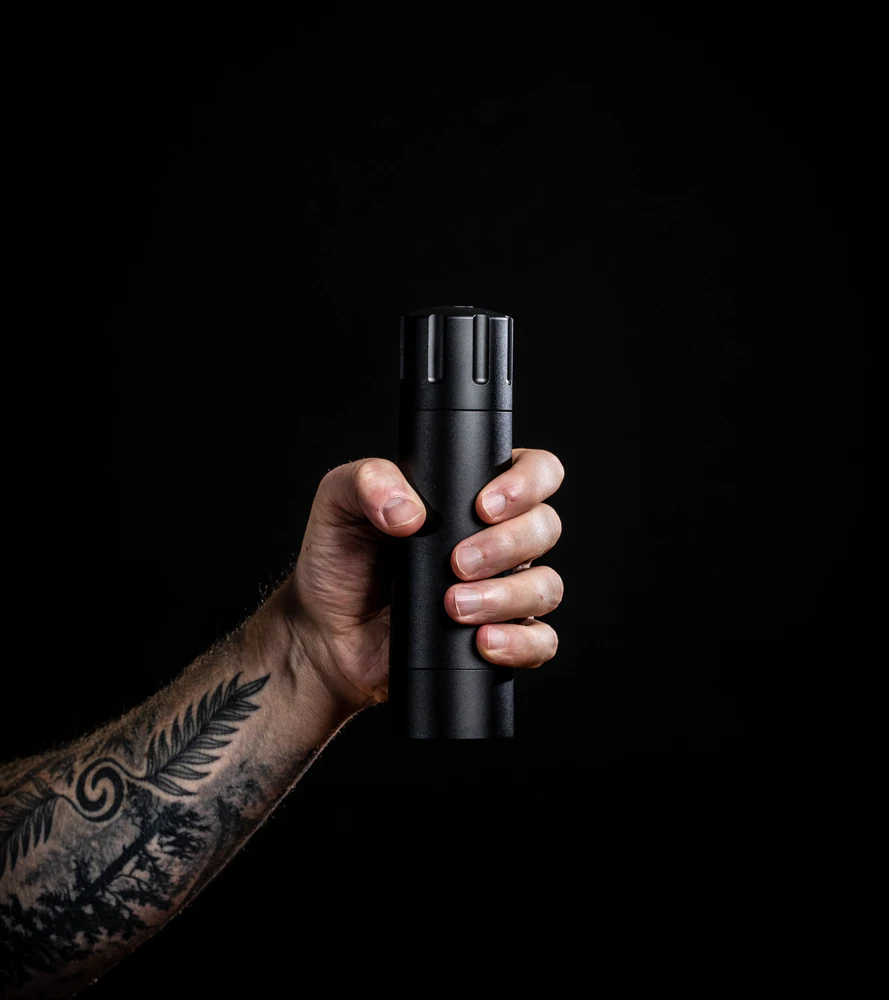 Do you ever get unreasonably upset that grinding pepper might be making you effeminate for some reason? Well it only costs $200 to protect your masculinity with this ridiculously priced and marketed pepper grinder. Called the Männkitchen Pepper Cannon, it promises to be the Ferrari of pepper grinders. Ordinary mills can only grind pepper in the 12-28 mesh size range. The Pepper Cannon can grind from 8 all the way past 60 – coarse enough for stocks and roast beef, and finer than the pre-ground pepper you've been forced to buy. It's made of aerospace grade aluminium and delivers pepper at a rate the cheapies can't compete with. Grind less, get more.
It even allows pre-grind up to ⅓ of a cup of pepper in the base so you can do one-hand seasoning later, perfect for when you're prepping your steak.
Be warned though, you can't chuck salt in it, as it'll eventually corrode the stainless steel internals, and leave you with nothing but a phallic looking paper weight.
The StudyPod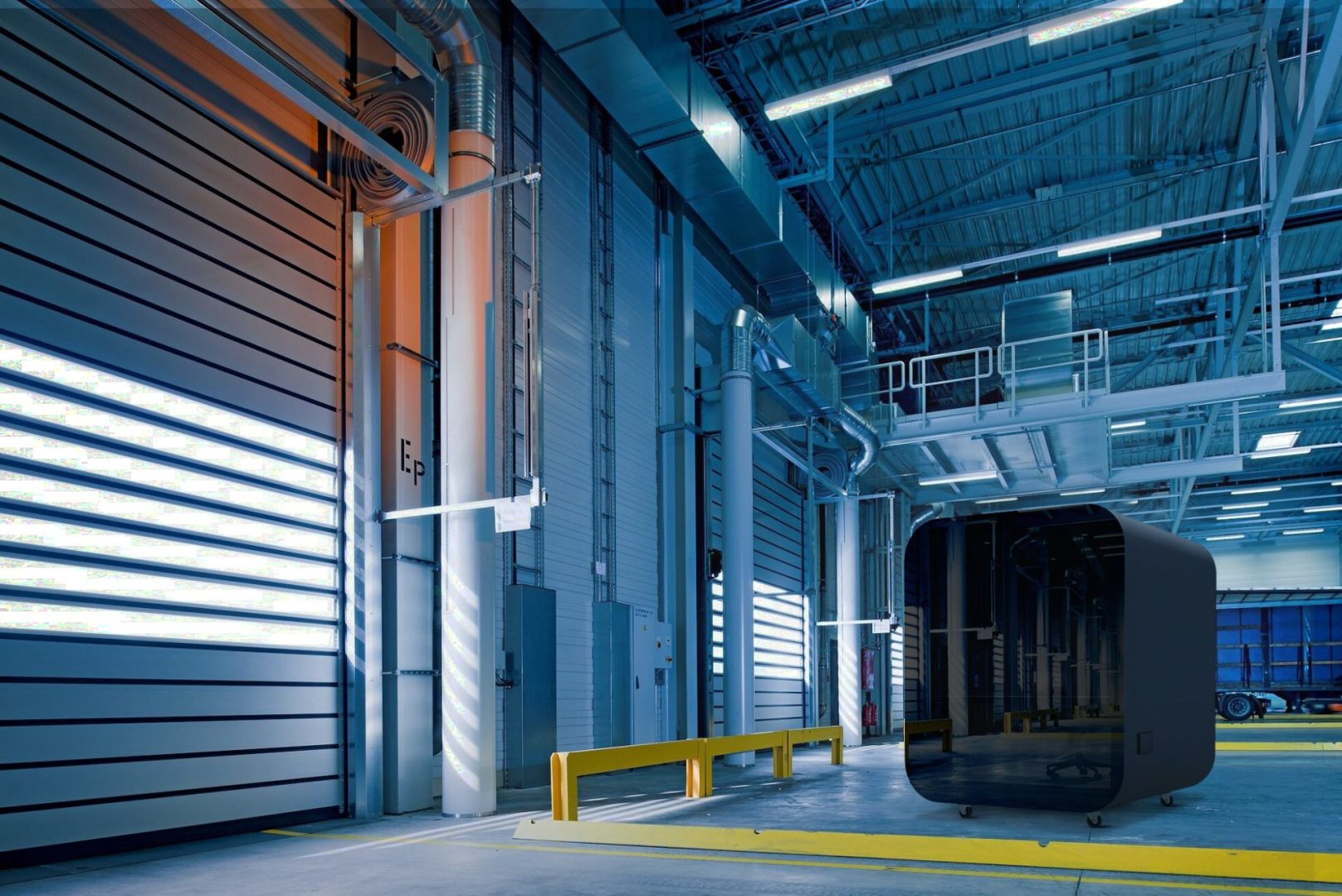 Have you ever wanted to work INSIDE a Mac? Well now you can, you weirdo. The Studypod by Livit is the home office solution for the thrifty but discerning. The StudyPod is about getting you into your back garden into an isolation cell with one whole side being a black-tinted, hardened glass window, allowing you to drink in nature while working, without any of the pesky bits like rain and bugs. Its dimensions are a tight 2.15m by 1.8m and it comes with natural ventilation and adjustable airflow. Options include a detachable desk so you can convert the room into a yoga room or bedroom with the bed taking up 100% of the floorspace. It weighs around 700kg and can come on wheels if you're keeping it on concrete.
I'm Harley Moving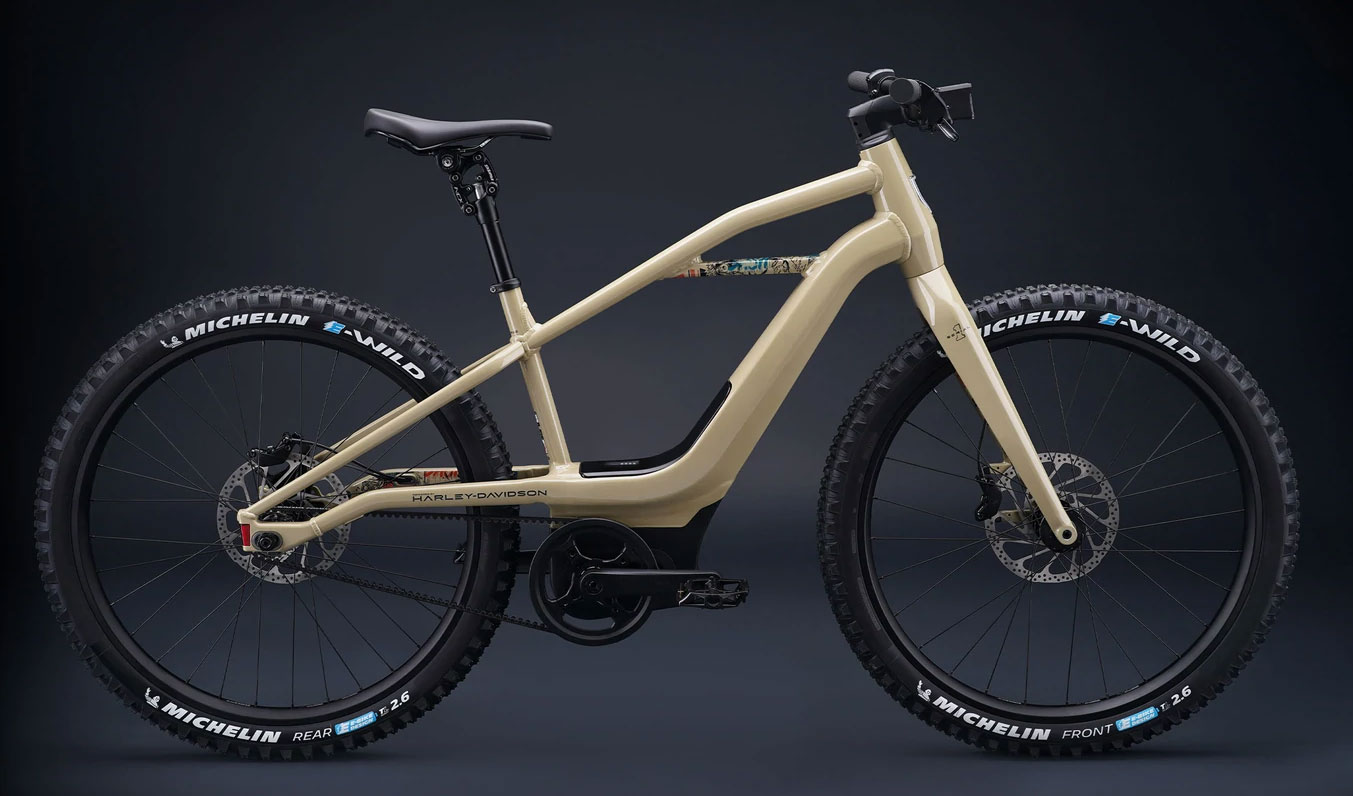 I've said it before and I'll say it again, I'll never get used to the Harley-Davidson name associated to E-Bikes, but this is the world we live in now. The new Serial-1 dropped recently with a super limited supply, so only a couple hundred of these are circulating. It's completely stripped back to the point that is has no suspension at all apart from the SR Suntour NCX seat post. This is the big sell from Harley "No fussy suspension to tune, no finicky drivetrain to adjust — just two wheels, one gear, and one purpose, to provide the most direct connection between you and the trail".
It comes with a 529Wh battery, and can get you between 48-153 km depending on conditions. A 75% charge takes just 2.6 hours and the max assist speed is 32km/h.
"Less is more" Harley says. We don't know if they're referring to the limited stock or the super limited design.
A Shoulder to Blast Tunes on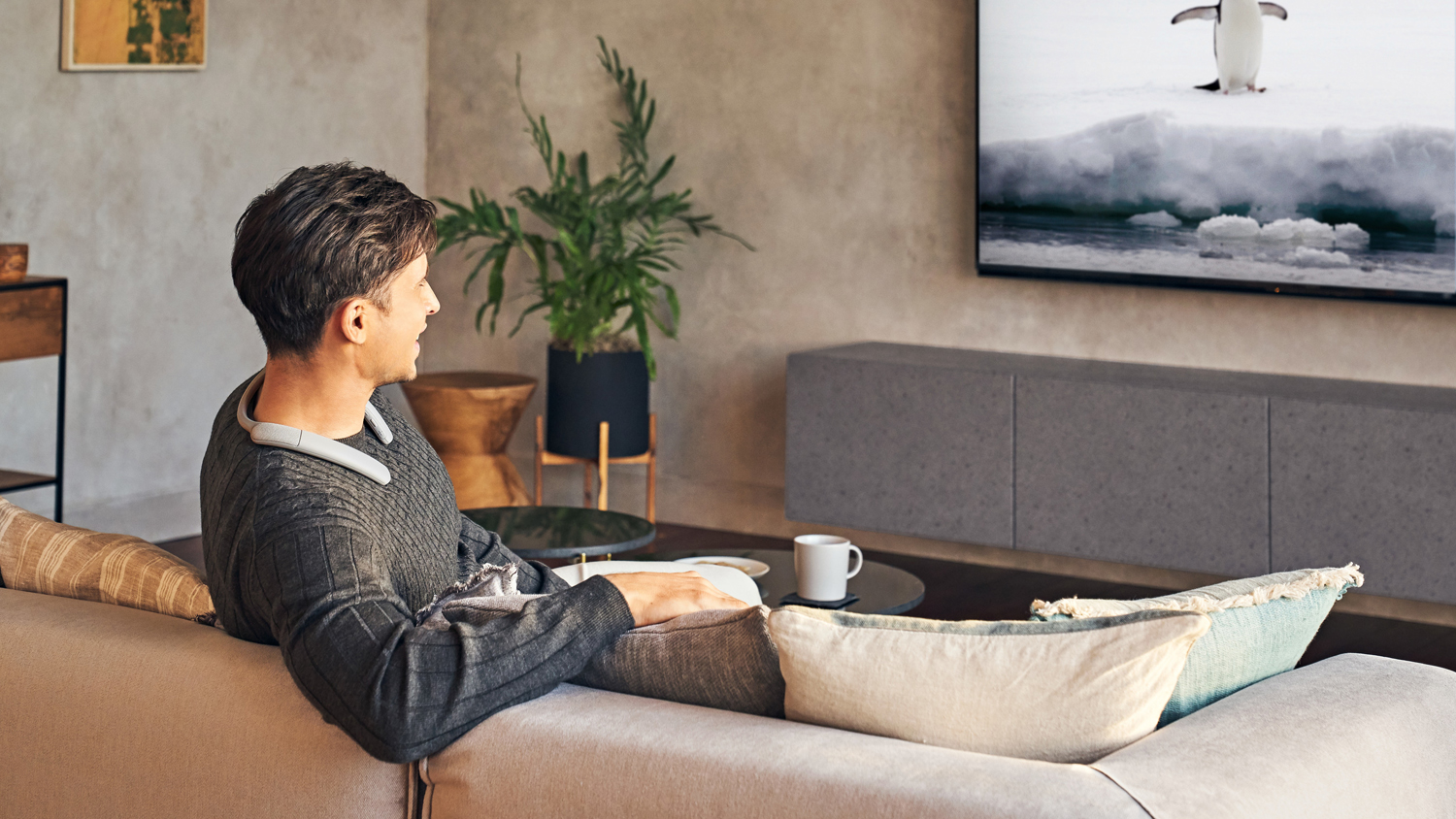 On-ear, over-ear, in-ear, all of these headphones have too much head and ear action going on to make me feel comfortable. What if instead you opted for an on-shoulder speaker instead. Sony has got this lucrative market covered with their SRS-NB10 Wireless Neckband Speaker. Designed for professionals that require awareness of their surroundings but also need to be on calls, and listen to playlists all day long, the SRS-NB10 is built with comfort in mind. It has 20 hours battery life and can dual connect to your phone and PC. It's IPX4 splash-proof so should handle any stray splashes from you working on chores. The directional personal audio limits sound leakage to coworkers and family nearby. Available in black and white.
Give Your Apple Watch Some Extra Bling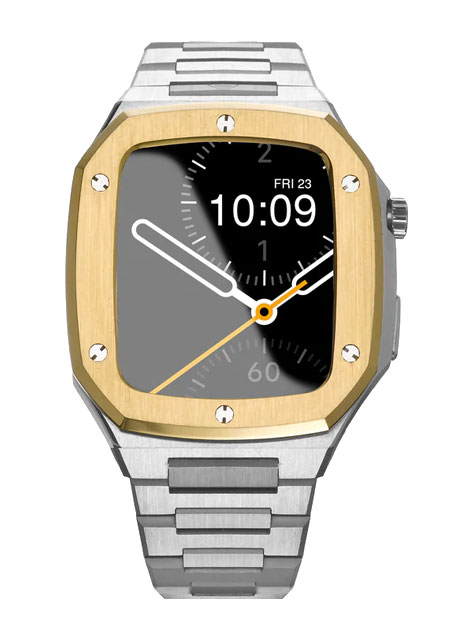 Apple Watches have picked up steam recently, as the idea of wearable tech has fully saturated the public consciousness. Personally, I put this down to Fitbit forging the way for the less tech savvy to realise the benefits of a mini backup to their smartphone. But the one problem with Smart watches is that they always drip with Silicon Valley nerdom, losing all the classic respectability of their oldworld counterparts. Serafino Luxury has seen this problem and are addressing it with excessive style. Using silicon, leather and stainless steel milled in Italy.
Pixy Dust
Snapchat is keeping things fresh with its very own little dinky selfie drone. This is the second time Snap has ventured into the hardware space, last time with their Spectacles.
Pixy looks more like a toy, and that's by design, it wants to be your friend, and every good friend you take everywhere can fit in your pocket. It measures 131.7mm x 106mm x 17.6mm and outputs images at 4000 x 3000 (12MP), does video at 2.7k, 30fps. A full charge gets you 40 minutes of selfie airtime, and it has 16gb of flash storage.
Pricing starts at around nz$350 but we recommend splashing an extra $30 for the dual charger.