Australia is a strange and glorious land filled with mysteries and beauties from coast to coast. Australia's beauty doesn't just lie in her people, edifices and wildlife. The land itself, with its beaches, mountains, corals, and sinkholes (yes, sinkholes!) all combine to make the entirety of Australia one huge buffet for the eyes.
It's amazing to think that a lot of Australia's natural beauty is still hidden, with most tourists visiting only the mainstream attractions. If you plan on visiting any time soon and want to experience a 'one of a kind' adventure that's off the beaten track, try some of Australia's secret gems, which we've gathered for you here.
Crystal Shower Falls, Dorrigo National Park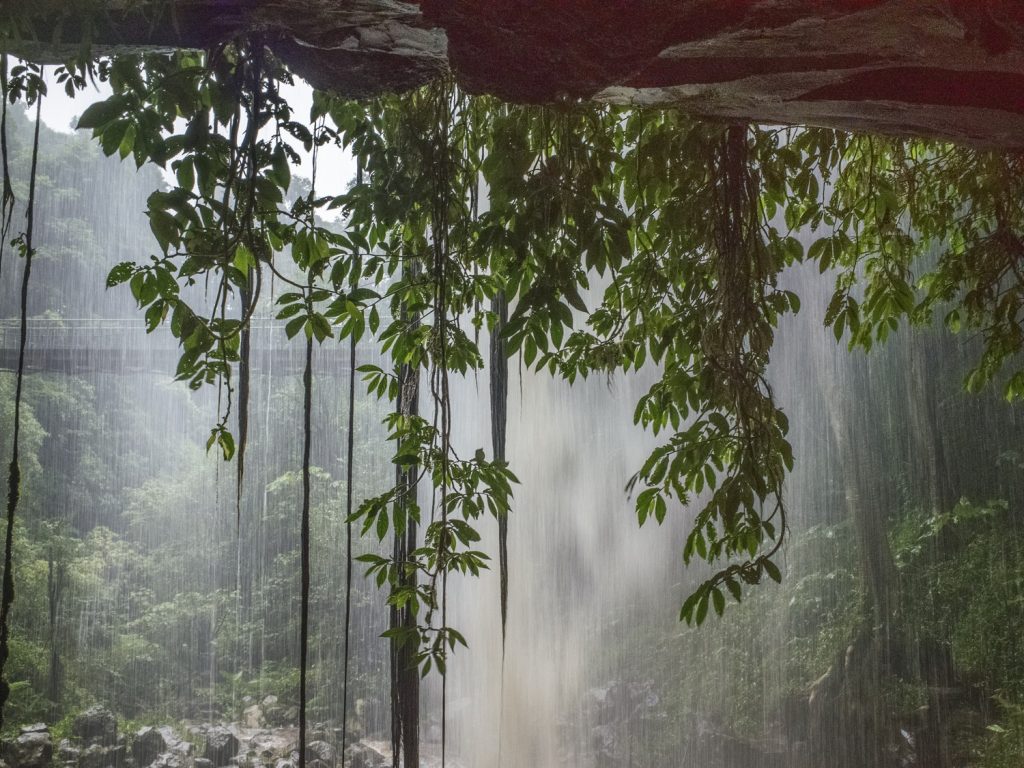 The name of this hidden beauty probably came about due to the showers that lightly cascade from the waterfall, looking like glittering pearls catching the sun, as they run through God's fingers. Look for this spot at the Dorrigo National Park and see if your first impression is otherwise. You can also check out Red Cedar Falls whilst at the Park.
Umpherston Sinkhole, SA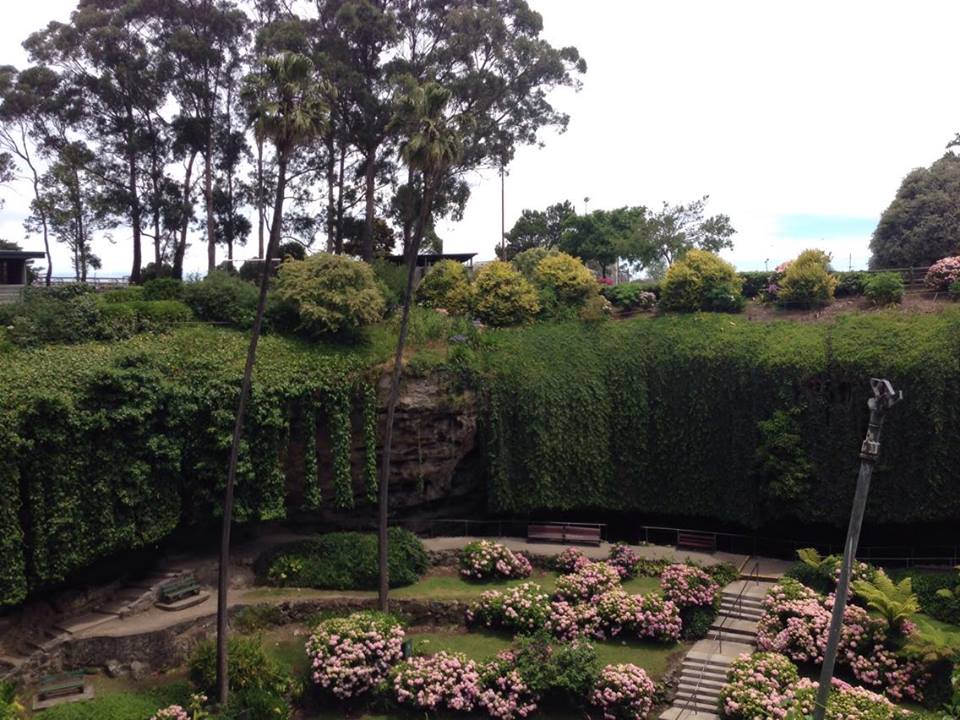 This mysterious wonder is… weird, but in a very wonderful way. The Umpherston Sinkhole is literally a hole in the ground, which was formed from a limestone cave that fell in on itself and subsequently gave birth to this Eden in the ground. This gorgeous heritage site doesn't only make for a wonderful spectacle, it's also a great place to lay back and relax, whilst surrounded by beautiful flora.
Mungo National Park, New South Wales
Mungo National Park is no secret. It's a beautiful spot that any tourist who's done even the slightest research has heard of. However, you can take your visit to the park one step further by heading out in search of the Walls of China. While the view of the wall is magnificent, the journey there is equally fabulous, you'll be treated to the jaw-dropping view of the park's desert landscapes and camp grounds.
Lake Bumbunga, SA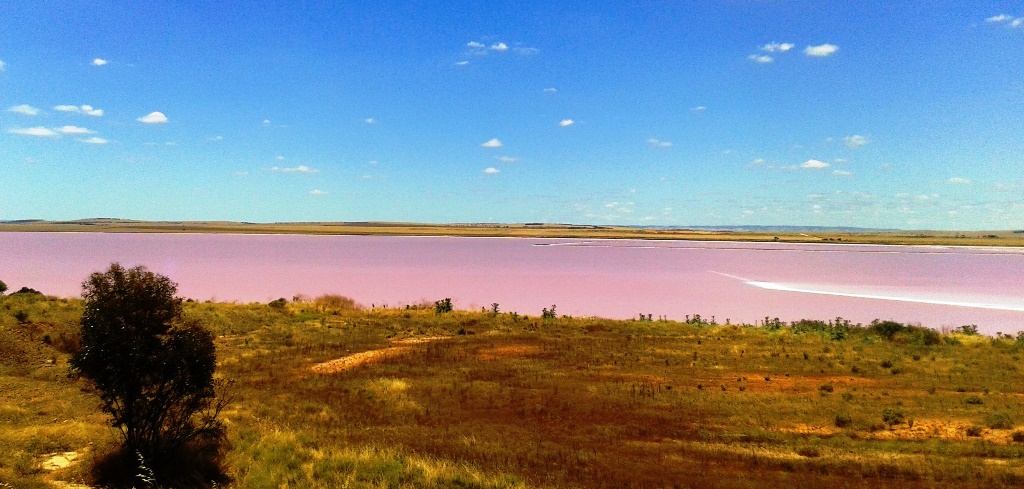 Have you ever heard of a pink lake – much less seen one? Well, your next trip to Australia is an opportunity to gaze upon one yourself. Roughly a two hours' drive from Adelaide, Lake Bumbunga is a naturally occurring pink saline lake. Just remember not to drink from the lake, as it's trés salty.
Tarkine Wilderness, Tasmania
This is firmly off the beaten track, so it's strongly advised you don't venture into this location without a professional guide. Your guided tour should offer a pleasant hike that will afford you stunning views of wild rivers, caves, rugged coastline, mountain ranges, and more.
Lake Pedder, Tasmania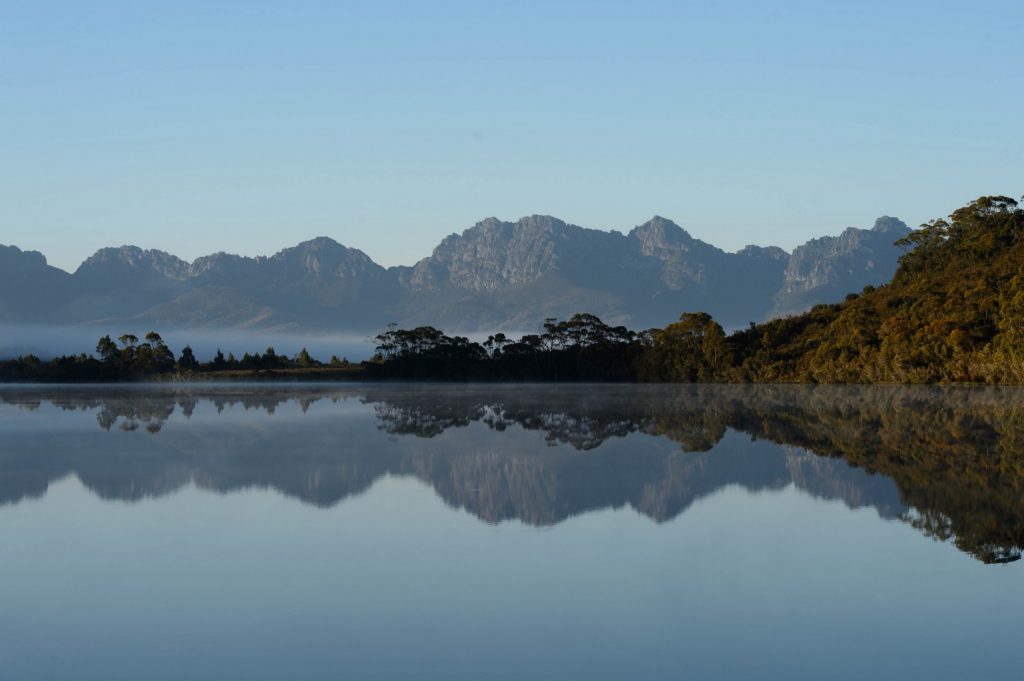 Are you a fan of fishing? If so, check out Lake Pedder to experience its fantastic trout fishing. Fortunately, it's easy for you to obtain a temporary fishing license. There are also impressive mountain ranges to simply gawk at – or even explore if you're brave enough.
Cape Pillar, Tasmania
Don't be in a hurry to leave Tasmania, because there's still more to see! Cape Pillar is on the far south-eastern corner of Tasmania's coastline and is where you'll find the highest cliffs the southern hemisphere has to offer. You can take memorable pictures from 300 metres above the sea below. Certainly, the view from the top of the pillars is something you won't forget in a hurry.
Melaleuca Falls, Kimberley, WA
Visiting Melaleuca Falls is like stepping into a very vivid painting, with a myriad of many colours. The area is a secluded oasis, nested within the Kimberley region. You can be sure it's rarely visited, as the Falls can only be accessed by helicopter.
Carnarvon Gorge, Queensland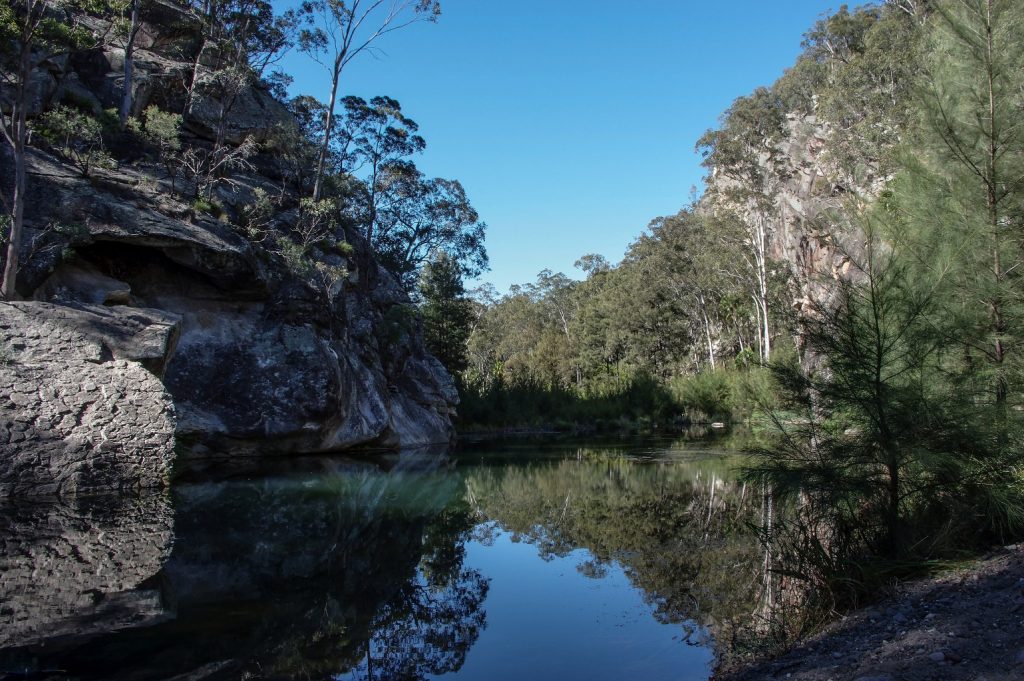 This is a well-kept secret in Queensland, but word is starting to get out. This ancient gorge is filled with lush flora, nested within tall sandstone cliffs. If you're a nature lover, there are numerous, colourful birds and interesting animal species that have made their home in the gorge.
East Arnhem Land, Northern Territory
If you're looking for a remote beach to share some romantic memories with your other half, East Arnhem Land has got you covered. You can access the beach either by flying there or taking a four-wheel drive. Successfully conquering the rough terrain to the beach is well worth it.
Lord Howe Island, NSW
A maximum of four hundred visitors are allowed on the island at any one time, so you know for sure it's worth a visit. Be careful not to be hypnotised by the sparkling blue waters that surround the island.
Daintree Rainforest, Queensland
How about a spa day in the middle of the jungle? This is certainly possible within this secluded and gorgeous rainforest due to the presence of the Daintree Heritage Lodge and Spa. Just settle in and let all your worries be washed away, whilst the beauty and serenity of the rainforest seeps into your pores.
Lancelin Sand Dunes, WA
Lancelin Sand Dunes Miles provide miles of pure white sand, on which you can sandboard or explore at will. If it's serenity you're looking for, just sit back at sunset and watch the sun go down amidst a stream of gorgeous colours.
Orpheus Island, Queensland
This hidden island on the Great Barrier Reef only takes 28 guests at a time, so you'll really need to roll up your sleeves to book a visit. However, once you arrive, you'll see that it's well worth the effort. With gorgeous beaches, azure waters and ample activities, you'll more than likely feel there's no one else on the island but you.
These gems will likely not stay secret for long, so you better start planning your Australia itinerary before the swarm arrives en masse. Whilst on your trip, if you stumble on any other fabulous spots, please let us know via the 'Comment' section.
El Questro Wilderness Park, Kimberley, Western Australia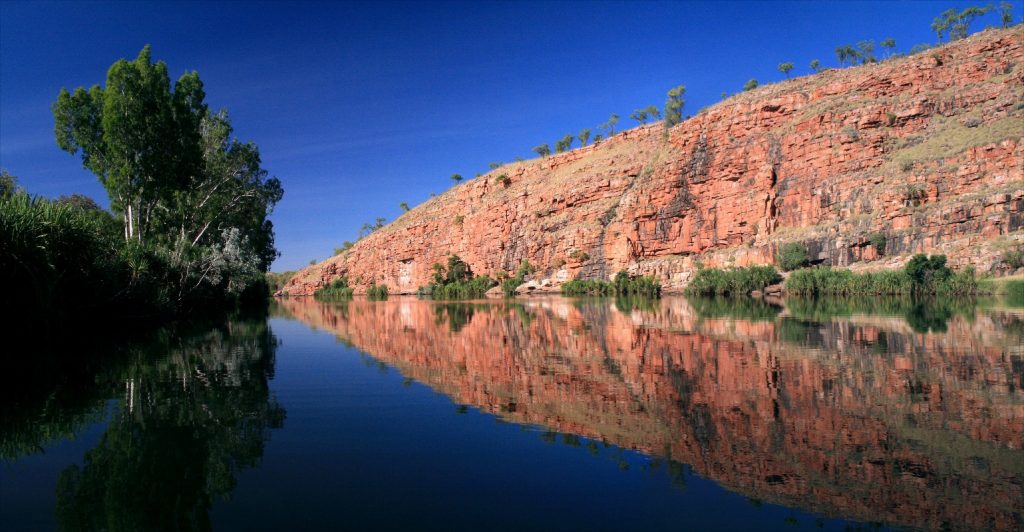 Located deep in the heart of the Kimberley region, you'll find the gorgeous sprawl of the El Questro cattle station. It comprises over 700,000 acres of land – a lot of which is still unexplored. During your adventure, you might even find some as yet undiscovered swimming holes! Just remember that safety comes first. There are also a number of epic mountain ranges and awe-inspiring vistas for you to be inspired by in El Questro.
Remember to arrange your travel insurance before you fly
If you are travelling to Australia for a holiday you want to know that everything will be taken care of if things go wrong. AMI travel cover includes medical and hospital treatment, lost luggage, personal liability and getting you and your family home in an emergency.
If you travel two or more times a year, AMI Insurance also offer an annual multi-trip policy which can save you time and money.
You'll also like: