To say that the last couple of months have been a roller coaster of emotions, uncertainty, worry, loss and bubbles is a little bit of an understatement. But in spite of the negatives, there is still a place for optimism and silver linings and always a place for lessons. Over the course of varying levels of lockdown, we spoke to New Zealand leaders from very different industries to share with us their lessons and their vision of life post Covid-19.
Check out the full interviews here.
1. Hold Onto Optimism
Sam Stubbs – Founder of Simplicity
This is not going to go on forever. These things usually improve faster than you think. There's this phrase, 'it's always darkest before dawn.' So for most of those businesses, the trick is survival. Just survive. Do whatever you need to do to survive. And then by virtue of that, you are still standing when times get better.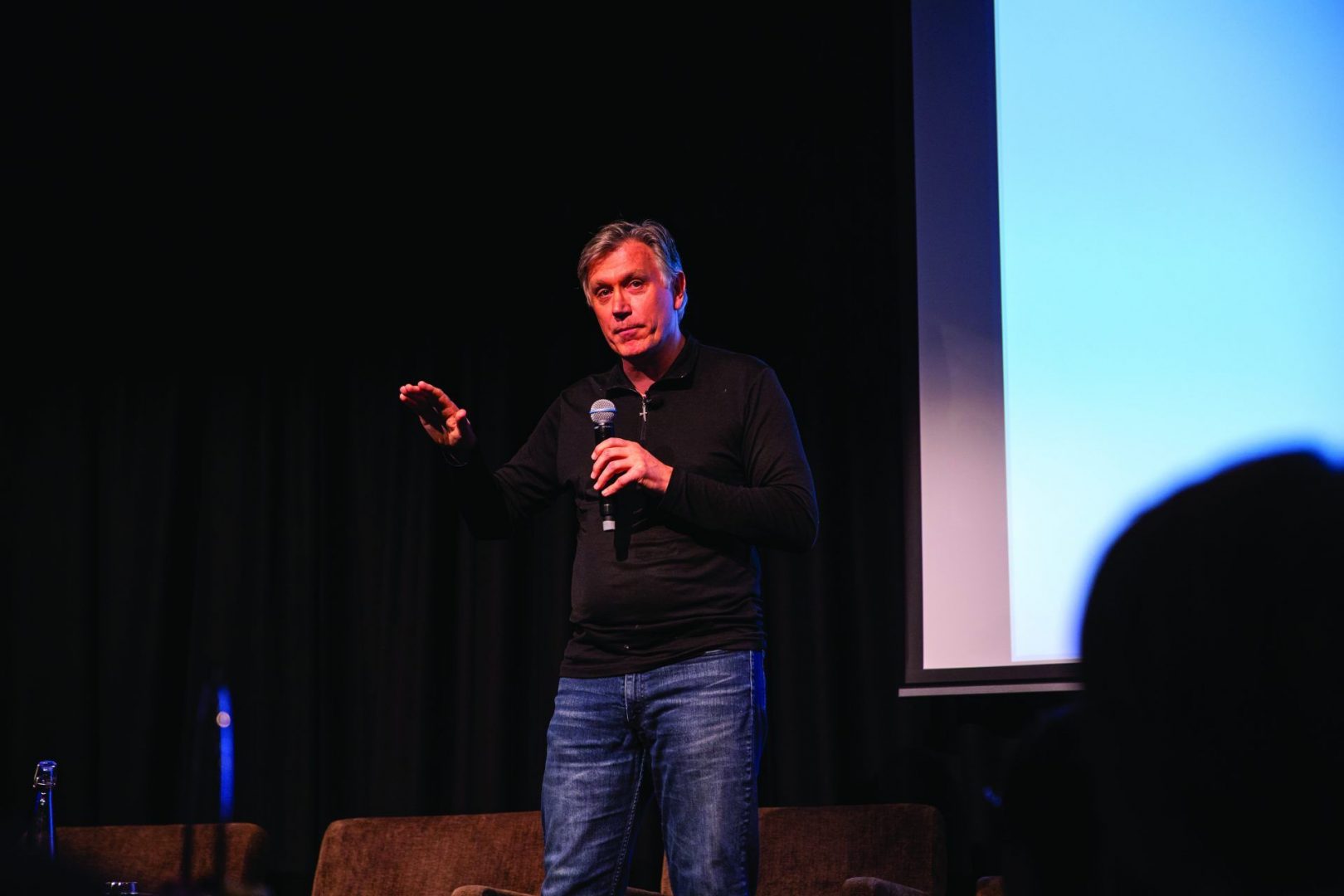 2. Working On The Business is Different To Working In The Business
Ajit Balasingham – Business Advisor
If you're an engineer and you start up an engineering company, it doesn't really mean that you know how to run a business, especially when it gets big. You've got to look forward to help and that really would take a lot of pressure away from you because you can now be an engineer, that's what you're good at. There's a lot of businesses who have the best of intentions when they start, but they get into a situation where they don't know what to do next, when they hit a curb. They don't know where they're going or what's the next step.
How do we grow the business? What sort of opportunities are out there, in terms of buying another engineering business? That's another thing, will this fit in with what I'm doing? Because that'll immediately create more cash flow and people. You can only think about those things when you're strategic, rather than when you are actually firefighting. Running a business is always firefighting. So if you pull yourself away from that and just go, 'I want to just focus on running the business', then you can create a lot more wealth.
3. Having Training and a Team that You Can Rely On – Whether Taking Off from An Aircraft Carrier or Surviving a Global Pandemic.
Win Charlebois – Founder of the Diamond Shop
You're a hundred percent power, you've checked all your instruments, you're looking right at the end of the aircraft carrier, you sloop to the catapult officer, he gives you the thumbs up and within about two seconds, they ramp it up and you just get thrown out of there at unbelievable speed. So powerful that it brings your vision right down to a point so that as you come off the end of the aircraft carrier, you're not quite blacked out, but you're pretty close to that. And then once you're released from that pressure, you fly away. Your vision does come back quite quickly, almost as quickly as it's gone. So this all happens in a period of maybe two seconds and you're up and away.
You're pretty busy thinking about what you have to do to survive the situation. But again, the training is phenomenal. Of course, your first catapult shot is always the most interesting. Your sphincter gland gets worked over a little bit.
You're certainly fully engaged in the operation. You're not going to fall asleep at the wheel doing this sort of thing. Your thoughts are almost programmed in a way. It is a programme to do that launch. You don't find the freedom of flying until you actually get in the air. Through one step at a time, getting ready to go and then they hit the button and you're away. It happens in it nanosecond. You're gone.
4. Take Any Opportunity to Be Better
Theresa Gattung
The day after the Prime Minister announced lockdown, schools shut. Some children who went to some largely private schools were up and running without missing a beat. For some children at other schools, it was like an early school holiday, they just had no ability to learn online even though they had internet connection and devices. And then you had some children in other areas without internet or devices and certainly no ability to learn online.
If that digital gap carries on, that in itself is a crisis because within five or ten years time, that gaps means that certain kids can't get into university. But if we can come out of this with a commitment that all children, regardless of area, can be taught online should they choose to, should they need to and all teachers need to be digitally enabled, we are setting up our country to be much, much better than it is currently or it was before Covid-19.
5. Play The Long Game
Dean Anderson – Founder of Kernel
Things are looking really positive for us as a country and in beating this virus, which will be a big turning point for New Zealand's economy. All the decisions that are being made to date have been aggressive, but really well thought through and are going to deliver great results.
Whether that means, from an investing perspective, that the markets have bottomed out, potentially. But it is still hard to say and it wouldn't take much for something globally to happen, like another wave of the virus to occur or things not go as planned in the US, then things could be going off track a bit again. So people need to think again about longterm and whether they need that money in the short term.
The other big thing I think people need to think about is just because we're going into a recession, if global markets go into recessions, that doesn't mean that during the recession, which is where the economy is shrinking and growth is shrinking, that the market is falling. The market can still go up, and often does go up during recession, because it's already priced in and assumed what is going to be happening to these companies. It's already factored into the impact that all these companies are going to experience in the year ahead.
6. Focus On Revenue and Product
Jay Harrison – Founder of Edison
If I had to start again, I would double down on product market fit to make sure that I had a market. Because there's tonnes of good ideas we can have and it's about how we filter through those ideas and come and find something that you're passionate about because you've got to drive it at the end of the day. If it's something you hate and it still makes money, it's a much harder grind. But if it's something you love and you've got a signal from the market that people want to buy it, then that's always the good signal.
Some of the great advice I've had has been if you're simply revenue-focused and product-focused and people want that, then raising money is going to be the easiest thing you can do. At the end of the day, I think the reality is if your product is good enough and people want it and you're very clear about who you're trying to tell it to and you're providing value, then they'll come back and they'll tell other people.
7. Don't Forget the Rest of the World
Jemma Whiten – Director of Marketing and Digital at ecostore
We are innovative, but sometimes I do think that we miss an opportunity. We have this desire to create everything ourselves because we're a clever, innovative bunch. But actually I think we shouldn't be afraid to look overseas and say, 'Oh, it's already happening over there. They're already doing something similar over there.' Okay, take those learnings and then supercharge it, make it better. That's where I think we can do more. I suppose I see that, having worked overseas for most of my career and then coming back to New Zealand, you see how clever we are, great thinking, entrepreneurial, and that we shouldn't be afraid to push our thinking to stretch ourselves by looking overseas too.
8. Customer Loyalty Doesn't Need To Be Complicated
Dr Gregg Franco – Head of Insights and Experimentation at Rutherford
Create so much positivity, delight, value for your customers and then that sets the tone for how your customers remember and think about and talk about your brand. Those customer experiences are big drivers of loyalty and advocacy.
9. A Negative Situation Can Force Positive Change
Richard Conway – Founder of PureSeo
Initially it was quite a disruption for our clients, obviously because of what's been going on. But we're moving into a digital-first world and people have been talking about it for years, but very few companies have actually been doing it. And this has been a catalyst I think for a lot of companies to do it. It's farcical thinking about the number of businesses that didn't even have a web presence. They used Yellow Pages or something like that.
Now this is accelerating and people are starting to understand it is a digital-first world. There's been 60, 70 percent increase in people using Google, social media and all those different platforms and companies need to take advantage of that. Especially in New Zealand. New Zealand's got a cool culture where people want to help each other. It's got a very localised culture and there's been a massive push towards buying local. So businesses need to jump onto that and take advantage of that because we want to support local businesses, but we need to be able to find them. We need to be able to access them and digitally making things easy for people is the way to do that.
10. To Assume Doesn't Always Make An Ass of You And Me
Danu Abesuriya – Founder of Rush
In business you rely on assumptions, fortified assumptions. For example, Jeff Bezos wrote a letter to his shareholders one year that you should build a business on something that is emerging but in a stable way. And for him the platform was the internet. And if you look at that, the predecessor to the internet was the phone. Amazon would not exist if the internet wasn't there. And the internet wouldn't exist if telephones weren't viewed as important enough to put in all the cabling required.
I'm using all these grand concepts because the point is that Bezos was building a business on the assumption that the internet was there but he didn't know for sure. There could have been an event that meant that the internet didn't exist. And the more sure you are about those assumptions, the longer you can continue to trade. And even in this situation, we are pretty sure that the internet will stick around and if your entire business model is built around this assumption, then you probably don't need to rapidly change because your assumption is still sound.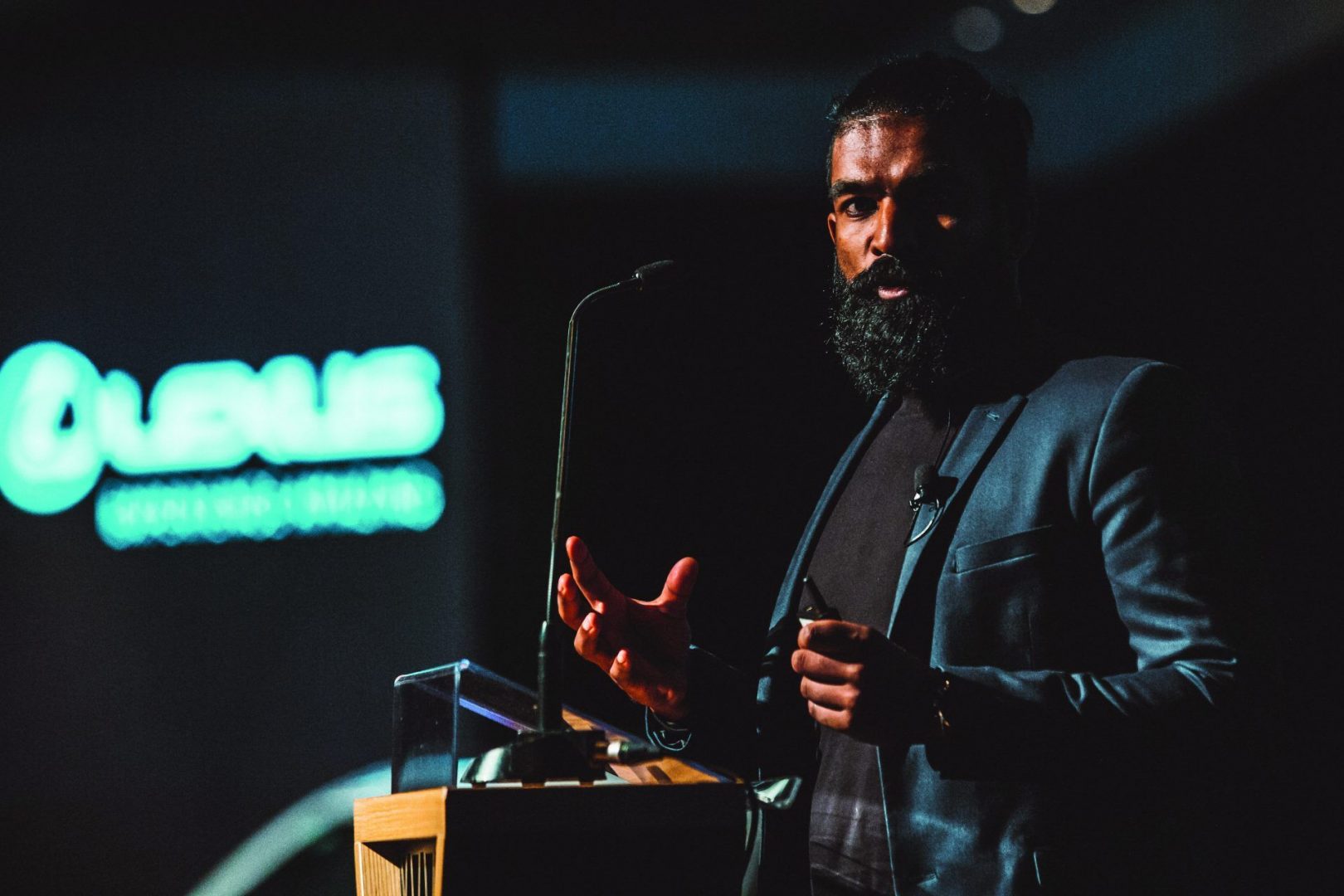 The businesses that have been adversely affected are businesses with assumptions that have become not true anymore. If you look at an airport or a tourist operator, there is the assumption there that the internet is there and that is how you communicate and can take bookings online and so on, but there is also the secondary assumption that there will be people who want to travel around New Zealand for enjoyment and the third assumption to make that business model scalable is that there will be an ability internationally for people to come to New Zealand.
So if you are a large tourism operator, two of your three assumptions have now been invalidated for the medium term. So now it's your job to look at how you can reevaluate those assumptions to decide whether you continue with the current business model or find the new assumptions that you need to pivot onto.
11. Your Customers Are Important So Deliver What You Promise
Graham Ritchie – CEO at Rutherford
There's been a theme in business over the last two or three years called transparency. I think ultimately now you need to be completely transparent moving forward. And that transparency can include, 'We need to grow, we need to do business.' I think what the slight cynic in me has noticed over the last three or four weeks is how many organisations or industries have suddenly become my friend, they're suddenly there for me. "We're all in this together, New Zealand." And there hadn't been an awful lot of evidence of that leading up to Covid for some of those organisations and all those industries.
Moving forward, it's actions that matter, not what you say and I think what we have started to pick up in the commentary is New Zealanders are understanding of that, they want to support each other, they want to support New Zealand businesses. But I think we're going to be watching intently, as consumers where we put our money, to see if these organisations follow through with what they've been promising attitudinally over the last two or three weeks.
12. It's The Actions Not The Ideas That Make An Entrepreneur
Naomi Ballantyne – Founder of Partner's Life
You don't, but the fact that you would even be prepared to take the risk means you're an entrepreneur because risk means you might fail or you might not. There's lots of people who have ideas who never try. They're not entrepreneurs. It's not ideas that make you an entrepreneur. It's do, it's actions. It's bravery to go, 'I understand the risk that I'm taking. What's the worst that can happen for me?' The worst that can happen was I didn't get the thing off the ground and I was on an unemployment benefit. I had to start again, go get another job, but I live in New Zealand. How bad is that? I come from a poor background. It just didn't seem that bad. So that allowed me to take that risk because I didn't think you needed to be brave to risk that. I didn't think it was much to risk.
13. Starting Something New Doesn't Need To Be Complicated
Steve Nathan – Co-Founder of TimeHub
It's about how you do something for the minimum amount of money. I don't mean being mean or frugal, but why spend it if you don't need to spend it? We've never gone outside of our own capabilities financially. We've never gone to anyone for money. We've never used a VC. We've always built everything we do from revenue, because if you build it from revenue, it's real. Whereas if someone writes you a check, it's not real. It's not for me. It's not real money.
I know that's a very simplistic view. There'll be people out there in the startup world going, 'This guy's a fool.' But I think driving something from revenue, you spend what you make and you don't spend it until you've made it, is a much more logical model to use because it means that you've got something tangible to work from. Right from the Comacc days, that's how we've built it. We built it out of revenue and then you just go again and you build something new and then you build more revenue and then you can build more stuff.
14. Don't Forget Your Greatness
Julian Noel – Founder of Shine Global
When you say the word 'remind', is the implication that we've forgotten along the way?
Yes. There's this great William Wordsworth poem from Ode: Intimations of Immortality. He says, 'Our birth is but a death and a forgetting. From God we come trailing clouds of glory.' Now, I'm not a particularly religious person, but I do agree that there is this greatness in us that we forget about and education and a lot of our social systems are designed to bring us into a rational relationship, at least in the West and the world is so influenced by the West. Other cultures around the world have a different framework around reality and what's important in value and value systems around that. But I do feel that it's in our DNA, it's in the quieter resources of our hearts and minds. There is this vision and there is a deep promise that we make. The way to really feel fulfilled in life is to go down and do a bit of digging and then bring it to the fore. Remember and recognise who we are as a human being.
15. Don't Stay Down
Dave Letele – Founder of BBM
You know the movie Shawshank Redemption where he is walking through that tunnel of s**t? If I didn't crawl through that tunnel of s**t that I have gone through in my life, I wouldn't be where I am now and I wouldn't be impacting the people that I am now.
It's not fun, it's not easy, there's some hard times for people but try and embrace it and understand that the tough times will pass. Don't stay down. Pick yourself back up and keep trying. It's not what you do when you are down, it's what you do when you get back up.
16. You Have to Keep Learning
Andy Hamilton – Director at IceHouse Ventures
We need to learn how to make more things. We need to learn how to sell, how to put a website together and trade on that. But what's also really important is that we need to learn to be more adaptable and flexible. I think the days of deep, deep focus on one area are gone. If you want to survive, you have to hustle and you have to have more flexible skills.
17. We All Have Some Impact
Ira Munn – CEO at Ierospace Industries
If we can understand the influence we can have on our friends, our relatives the people around us, our community, our nation, our world, then I believe that produces a level of optimism. Because when we see terrible things take place around us and feel powerless to do anything about it and accept that feeling as being the way it is, then we will conduct ourselves in a pessimistic way because we think there is nothing we can do.
The fact is that we can have a great impact, positive impact on the people and the world around us. Not just through social media and talking about things, but also through action.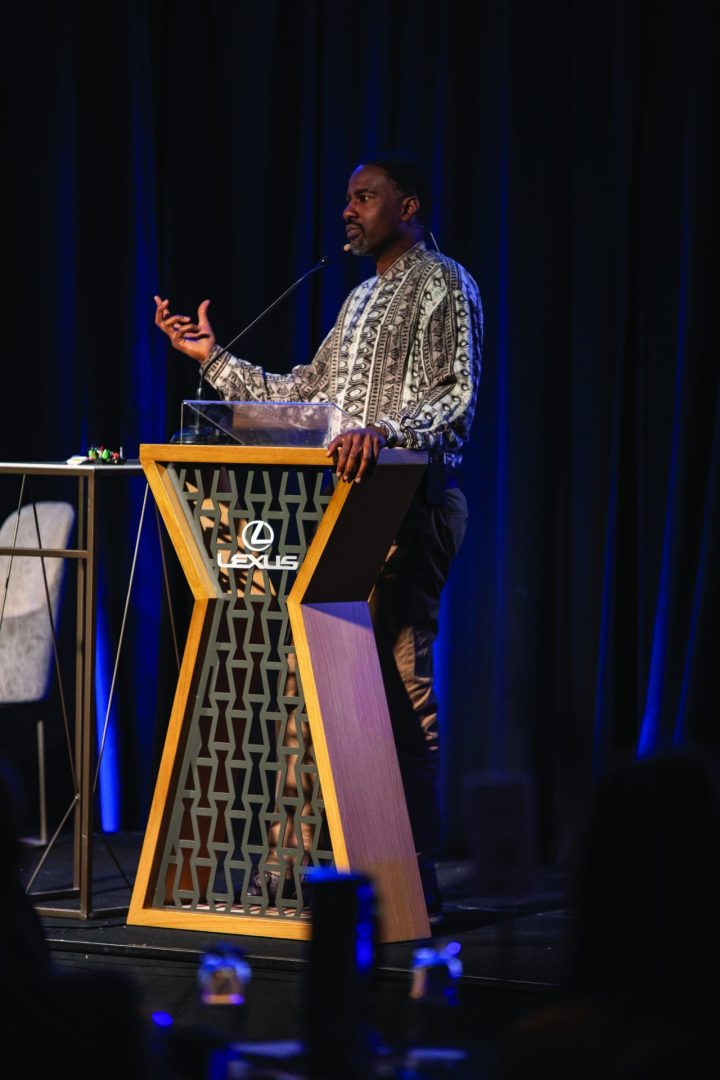 18. You Can't Avoid Hard Times But You Can Use Them to Make You and Your Situation Better
Stew Darling – Former British Army Official and Leadership Coach
The role of the coach is to be the optimist and to help people grow, but that doesn't mean you hide from the dark places. You go to the dark places in order to understand what lessons there are in there to grow from for the future.
Too much of the world we live in talks about the horrendous things that have happened in your past and how you've got to revist them and blah blah blah. But let's go back and look at the positives that came from those things also and use them to grow towards the future rather than just sitting in poverty, or austerity or anxiousness. Look at the positives that came from the hard times and turn those to your advantage.
Never Give Up
Sir Ray Avery – Scientist, Inventor and Social Entrepreneur
There will be an intellectual recession and it will probably take between three years and a decade for us to get back to the mindset that we are a happy, healthy society. And that really does mean that we are going to need to draw on that Nelson Mandela kind of thinking that it will get better but it will take time. We are survivors though and we are innovators and we all care about each other deep down and that's what will see us through.