Professional Black Sticks hockey star and co-founder of boutique boxing gym Studio Box, Dwayne Rowsell knows a thing or two about focus, hard work and pushing through the pain, but the last couple of months haven't been in any rulebook. We talk to Dwayne about business in the age of Covid, performance off and on the field and how to keep healthy and fit at home.
5 Tips For A Transition From An Unhealthy Lifestyle
Fall in love with exercise and view it as something you want to do for the rest of your life.
Eat well but try not to obsess over food. Everything in moderation, including moderation.
Drink lots of water.
The world of wellness is pretty interesting. Do some research and try things that might help you feel healthy. Recently I've been big on Cold Immersion (jump in the ocean for 5-10 minutes, you feel so alive!!), Wim Hof Breathing and Infrared Saunas.
Get a nighttime routine and prioritise sleep. Get rid of your phone before bed, it's an ugly habit.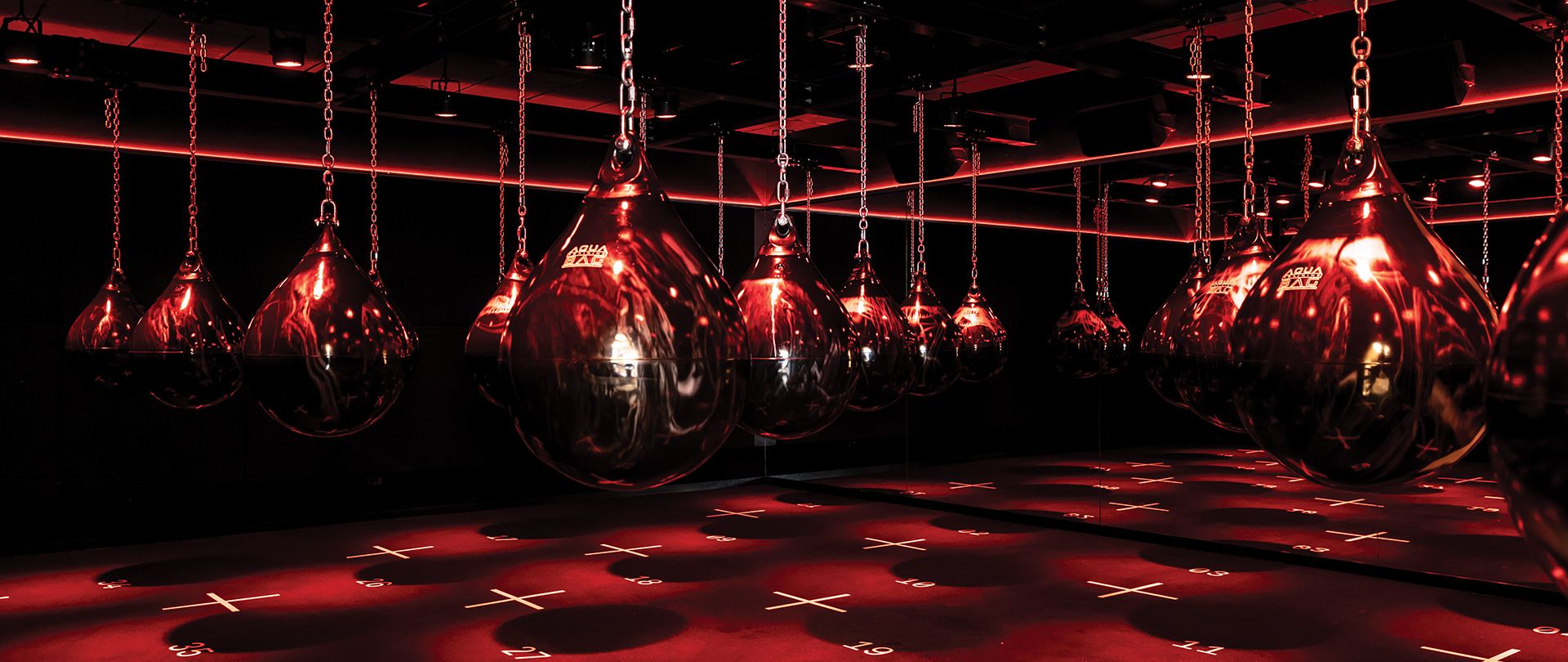 Just over a year after opening Studio Box we went into lockdown and are still facing ongoing economic ramifications. What did this lockdown period mean for you and what sort of action did you need to take to preserve the business?
During the lockdown, we were obviously impacted financially as our revenue was completely wiped for those months, and afterwards, at level 2, our classes operated at half capacity inline with social distancing regulations. Despite all of this, lockdown and the period afterwards was a relatively positive experience for us, which we owe all to our community.
During lockdown, we led daily workouts on IG Live which our community really showed up for. Sometimes over a hundred people would be working out together, swapping banter. After lockdown, our community continued to show up. We spent a lot of time preparing the studio to make sure everyone felt safe and we felt they did, immediately we were really busy again.
In terms of action, communication was really important during this time. We needed to communicate with our people during lockdown to keep the community engaged, and as we emerged from lockdown, we had a responsibility to communicate exactly what we were doing to keep everyone safe.
Lockdown also allowed us to think about ways we could make the Studio Box experience even better, and now we've got the opportunity to bring all those plans to life.
The health impacts of something like Covid-19 can be really amplified by underlying health effects. What sort of long term impact do you think this will have in NZ in terms of our approach to keeping healthy? Do you think there could be a silver lining in the sense that more people put more focus on being healthy?
I think Covid-19 is going to have a huge impact on a lot of areas, including health, finance and education to name a few. It's been a wakeup call to take health seriously. Previously people might have battled through with a cold and showed up to work, now there's more of an understanding of the risk even something mild like a cold can pose in getting other people sick.
When people start to take their health seriously, they start to look at ways to improve it, which will mean prioritising sleep, developing an exercise habit and eating a healthier and balanced diet. I know lots of our new members are people who got into working out with us over lockdown and want to keep it up. So yes, I think there are silver linings amongst all the negative impact covid has had.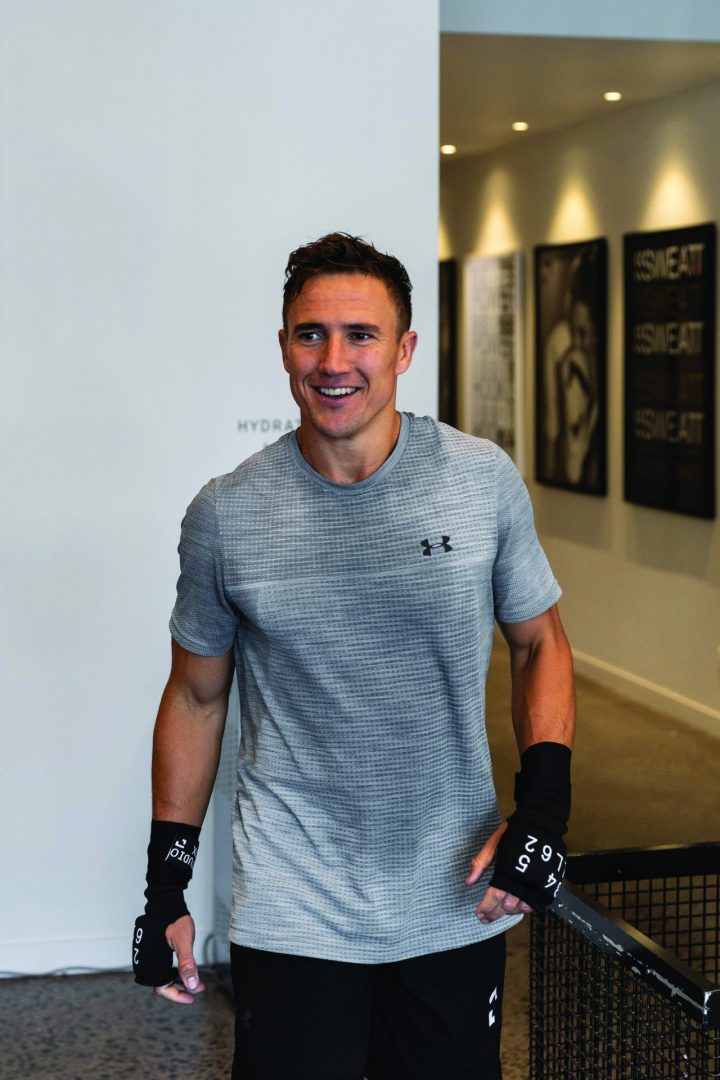 A lot of industries have connected to each other via digital platforms and this has changed even the way annual meetings will be conducted for many firms for example. Has this potentially changed opened up potential for you in thinking about also connecting with clients beyond the physical location of Studio Box?
Absolutely. The popularity of our Instagram lockdown workouts showed us that the benefits and vibe of Studio Box can translate online. There's no doubt that we want the Studio Box community to grow much further beyond people who can just make it into Newmarket. That said, a regular online offering is a big commitment and right now, we want to focus on making the studio the best it can be, though we definitely have plans for the future. In the meantime, people who can't come into SB will be able to buy our merch – dropping soon on our website!
How has your sporting career shaped your life off the field and your approach to business and achieving your goals?
Running something like Studio Box is a lot like being a part of a professional sports team, which is how I approach it. Having been an athlete I understand the support that is needed to get the best out of an individual, so when building our Studio Box team, I'm constantly thinking of how we get the best out of everyone so we can consistently play at the highest level.
With a life revolving around the fitness of others, how do you keep motivated for yourself?
Exercise is a form of meditation for me, whether it's jumping in a class at Studio Box, or doing a Pilates/Yoga class at another studio, it allows me to dedicate some time to myself and clear my head. As for staying motivated, all of our trainers at SB motivate me to stay on top of my game – can't be leading from the back!
The guests at SB also help motivate me. They're a really inspiring group of people, from all walks of life. That's the best thing about running a studio that requires no previous experience or level of fitness, you get people of all ages and stages. If they can drag themselves out of bed in the middle of winter for a 6am class, so can I!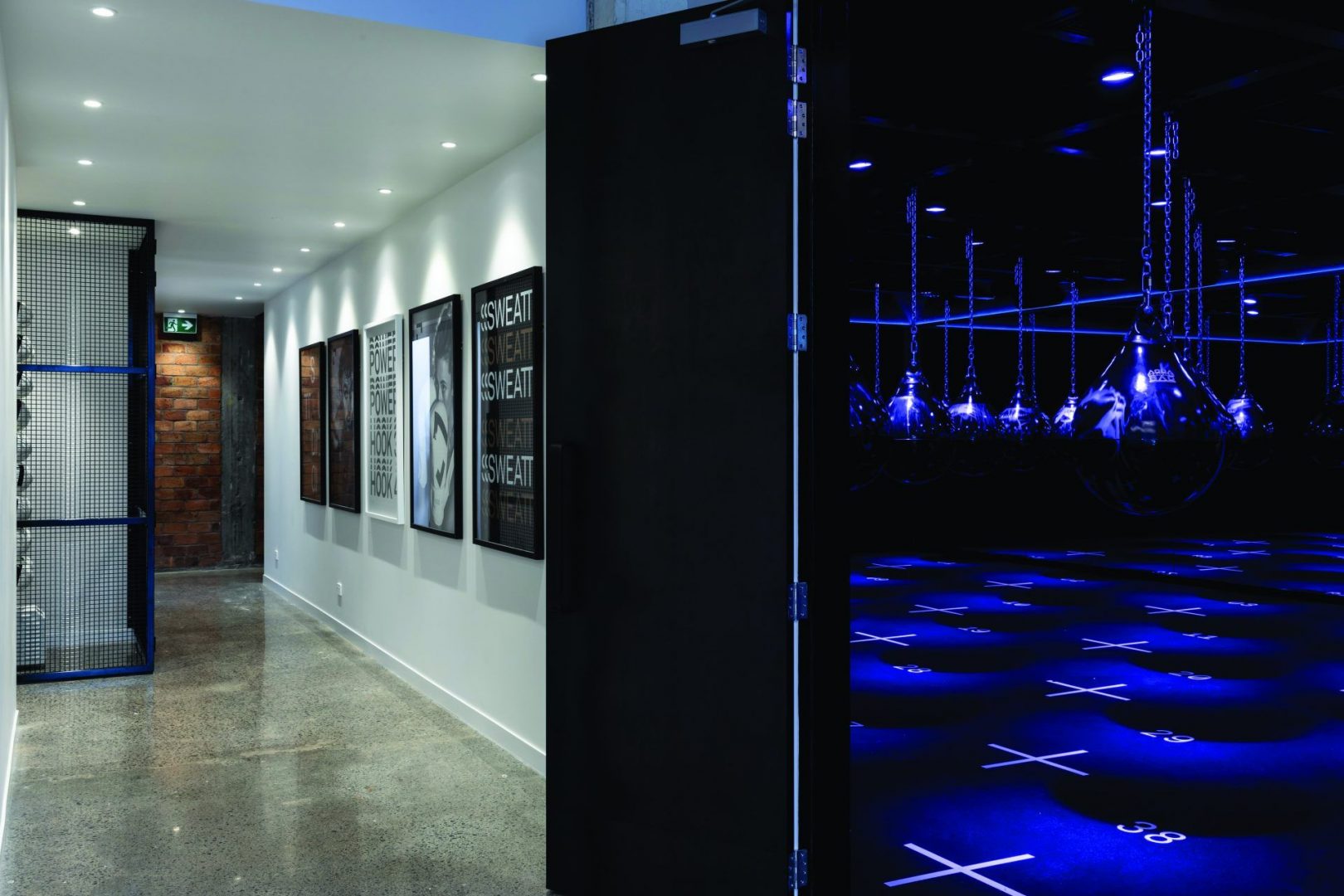 What's the best way to start the day food and drink wise?
This totally comes down to what makes you feel good. There's no right or wrong. Always start with a couple of big glasses of water and then if you choose to eat breakfast, choose something that's not high in sugar or processed. I opt for intermittent fasting during the weekdays, I start the morning with lemon and water and then will eat my first meal, usually eggs, avocado and spinach, around 11am.
What's the ultimate generalised at home or lockdown routine?
Get out the door for a twenty minute walk or run, or if you want something a little more – a 30 min HIIT session will have you sweaty!
What's next for Studio Box?
First and foremost, making our studio the best possible place it can be for our community. That includes events (like our monthly run club, yoga and meditation workshops, and collaborations like ones we've recently done with Burger Burger, Maggie Marilyn and Wim Hof), extras (we've started offering poke bowls from my friend Phil who owns YeahBowl), incentives that celebrate our members, the retail line…lots. We have big plans!
For more similar content, news, articles and advice, head to the M2 Fitness Performance Channel here or the Under Armour website here.