The Overkill Webcam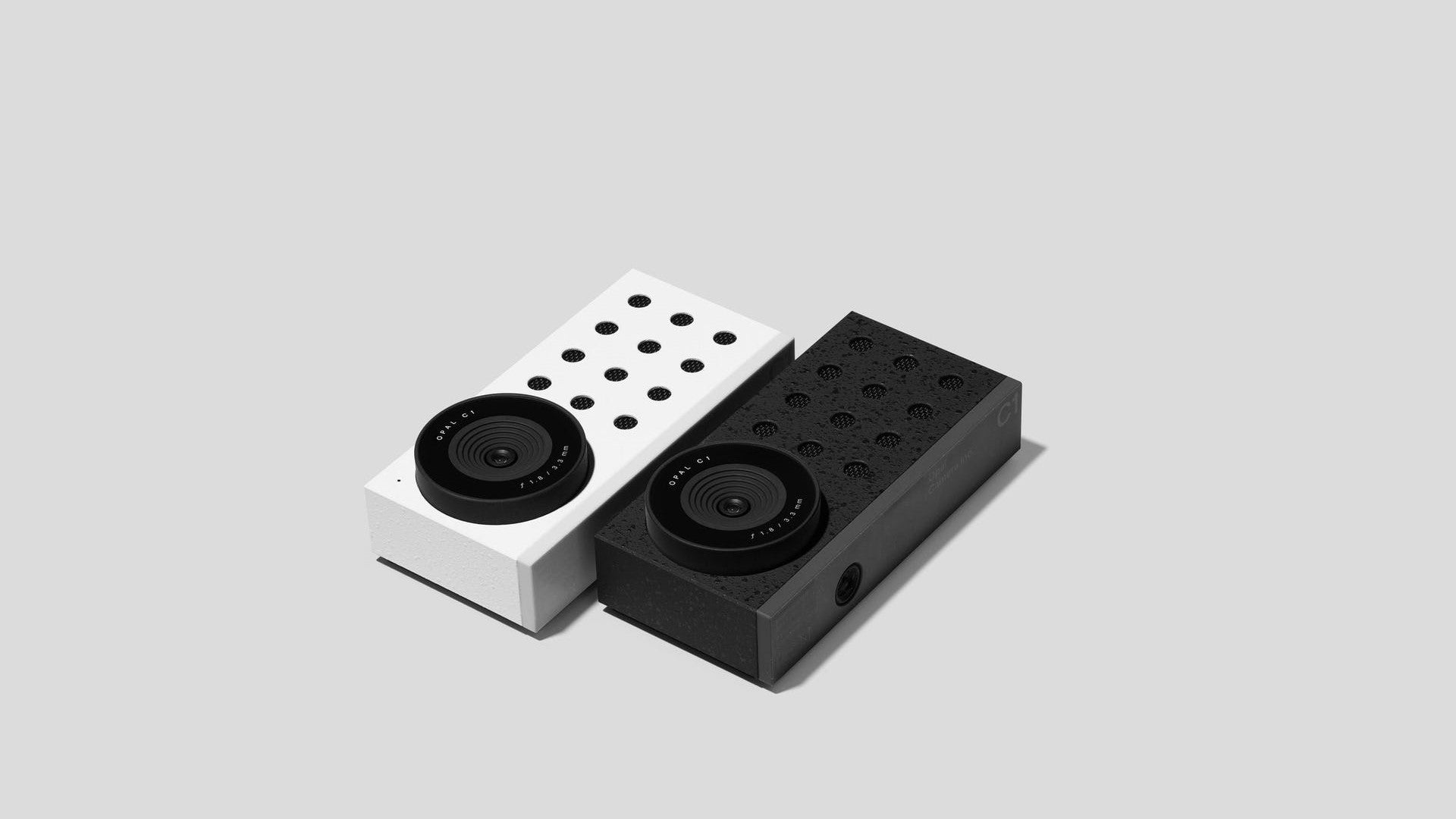 We've been in the age of livestreaming for so long it's strange that we're only just starting to receive dedicated webcams that are at DSLR quality. The Opal C1 is a professional grade webcam with the specs to prove it. Using a 7.8mm, 4K Sony sensor, you get colours that really pop, dark darks, bright brights. They know your office is probably at least a little gloomy so a ƒ1.8, six-element, glass lens brings in 2.4x more light than a regular webcam camera. Perfect for creating clarity in low light situations. It films at 60fps and 4056 X 3040 for beautiful 4k.
Using Beamforming tech, the MicMesh cameras can intelligently pick up your voice and filter out the thousands of dogs and babies screaming through your house.
The accompanying software allows you to gesture command the C1 to zoom, focus and even turn off when you do the peace sign. It also has beautiful depth of field, so you don't need to rely on Zoom's disgusting filters to fuzz out your messy office. This adds that extra cinematic touch. Beautiful camera all round.
A Statement Piece
Premium audio specialists B&O have created a true work of art, befitting anyone who enjoys both good music and good vibes. It's so retro cool you'll be painting your lounge orange and browns and dusting off your bell bottoms. What we have here is the Beosystem 72-22. The 72 denotes the release date of the Beogram 4000c turntable that this 2022 remake is honouring. Coming in a solid walnut presentation box, the pearl-blasted titanium tone aluminum turntable, unlike its 1972 godfather, comes packed with a wireless connectivity hub. So even when you aren't spinning vinyl, you can still get everyday use out of the Beosystem 72-22.
This thing is packed to the ears with goodies, including two Beolab 18 speakers and a Beoremote Halo remote control to complete your lounge sound system setup.
The Walnut box is perfect for storying your vinyl, and to kickstart your collection B&O also snuck a gift in there for all buyers. David Bowie's The Rise and Fall of Ziggy Stardust and the Spiders from Mars; Paul Simon's eponymous debut; Eat a Peach by The Allman Brothers Band and Carly Simon's No Secrets. These all came out in the same year as the original Beogram 4000c turntable.
Unfortunately for us, this work of art has been limited to just 30 pieces at a price point of $45,000 each. So the chances of one landing in your lounge is rare.
bang-olufsen.com
Duex Max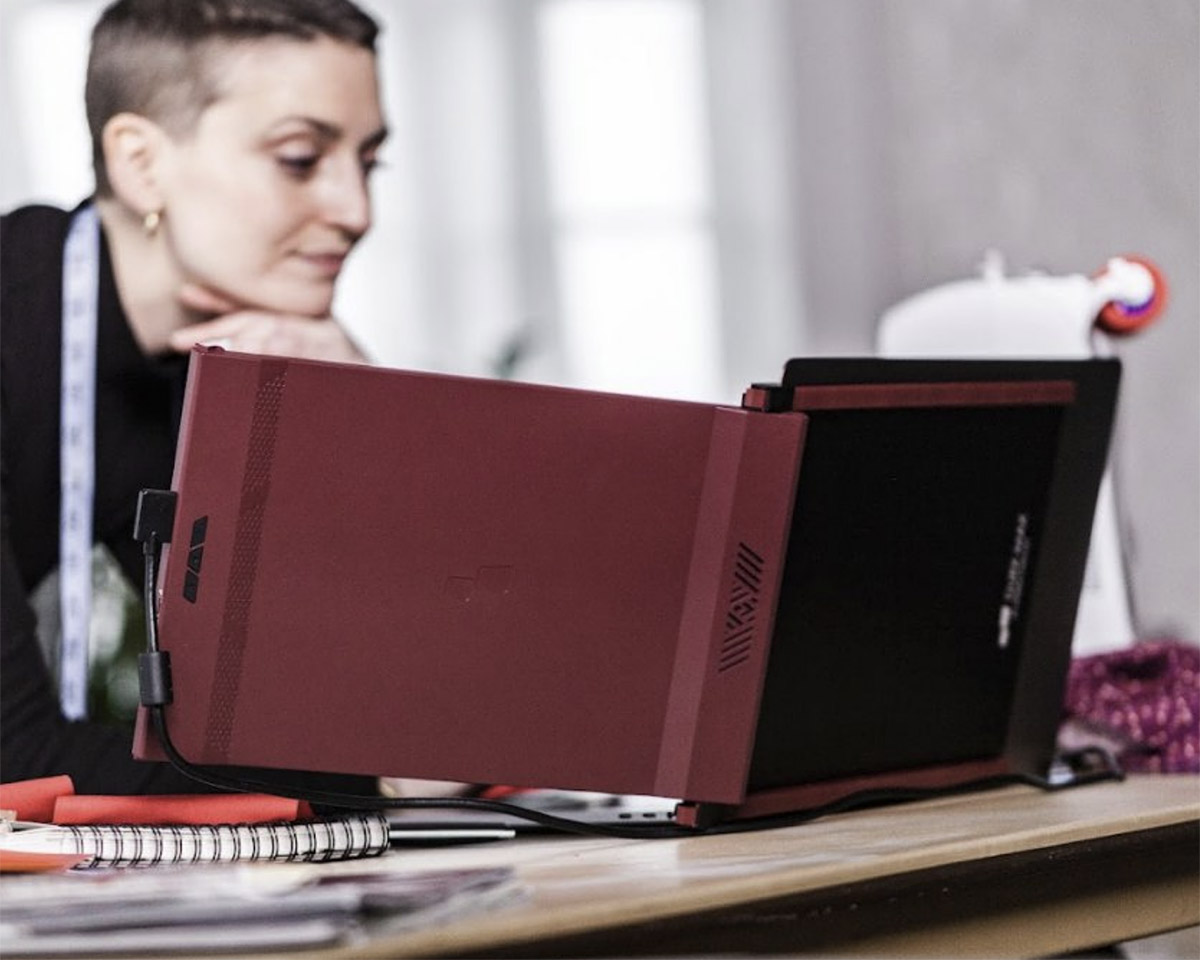 One of the tradeoffs with a laptop is that you can't feel like you're in command centre with your multiple screens blaring away at you. Duex Max aims to make a secondary monitor make as much sense to tote around as your primary one. Using magnet snapping to the back of your laptop, it can slide out at any time and provide you an extra 14.1" Full HD display. It weighs 771 grams with an outer shell made of alluminium, so it can take knocks and scrapes usual of what you'd expect to get in a laptop bag. It has a USB-A and USB-C port. An extra kickstand also makes it the perfect primary monitor for your phone going into desktop mode, or a Nintendo Switch when you're over playing on the tiny screen.
Pricing starts at about NZ$320 and shipping is expected in April 2022.
kickstarter.com/projects/747287659/duex-max-the-must-have-dual-screen-laptop-accessory/
The Case with Soul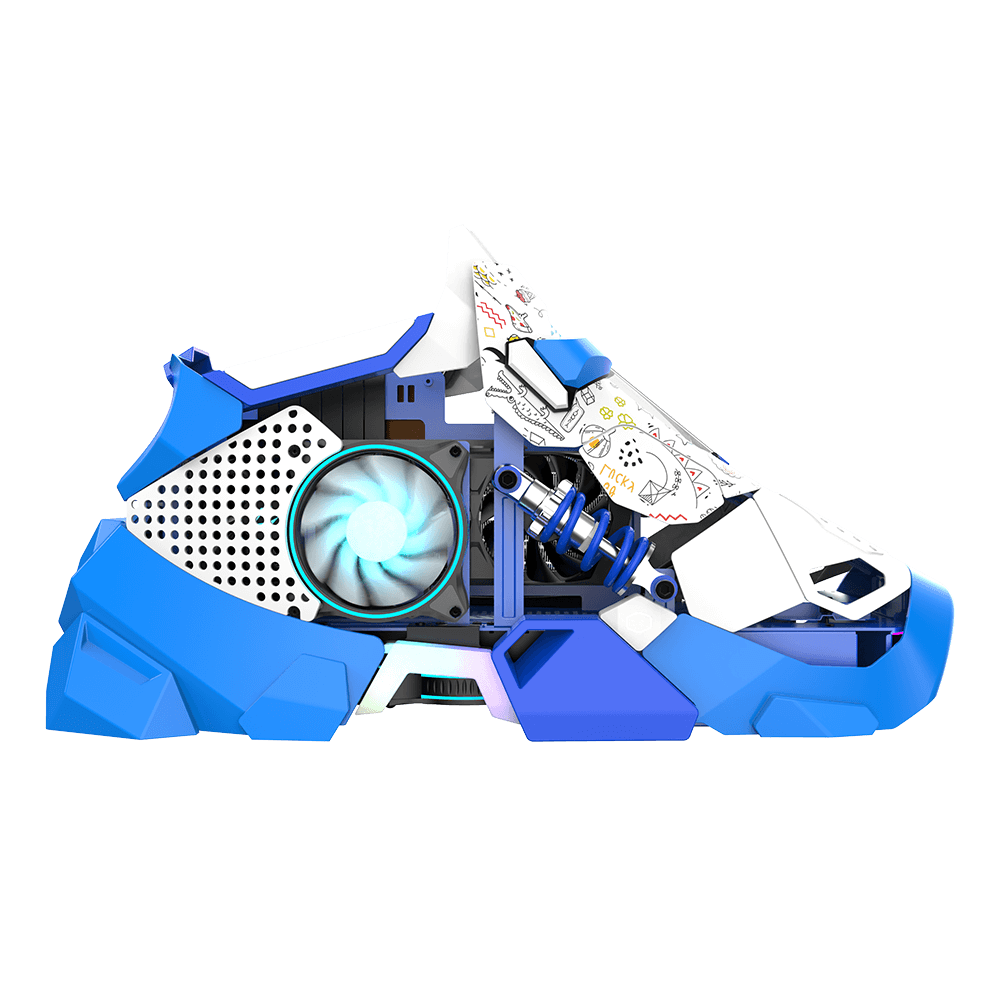 Using a design from JMDF first seen at the Case Mod World Series held in 2020 Cooler Master is about to celebrate its 30th anniversary in style. Gaudy, and wild, but a style nonetheless. Based on the shape of a sneaker that an autobot would wear, this PC case called Sneaker X. It looks disarmingly small in pictures, but it's big enough to house everything you need for a machine with grunt. According to Cooler Master, it can accommodate the latest top-of-the-line CPU and GPU as well as an AIO cooler. Cooler Master will be taking preorders in Q3 2022.
This wild aesthetic shows a new brand direction for Cooler Master, who is pivoting toward brighter more eye catching cases recently. I'm not sure if I want a gigantic shoe in my computer room, but I'm glad it exists either way.
Samsung S22 Goes Super Luxe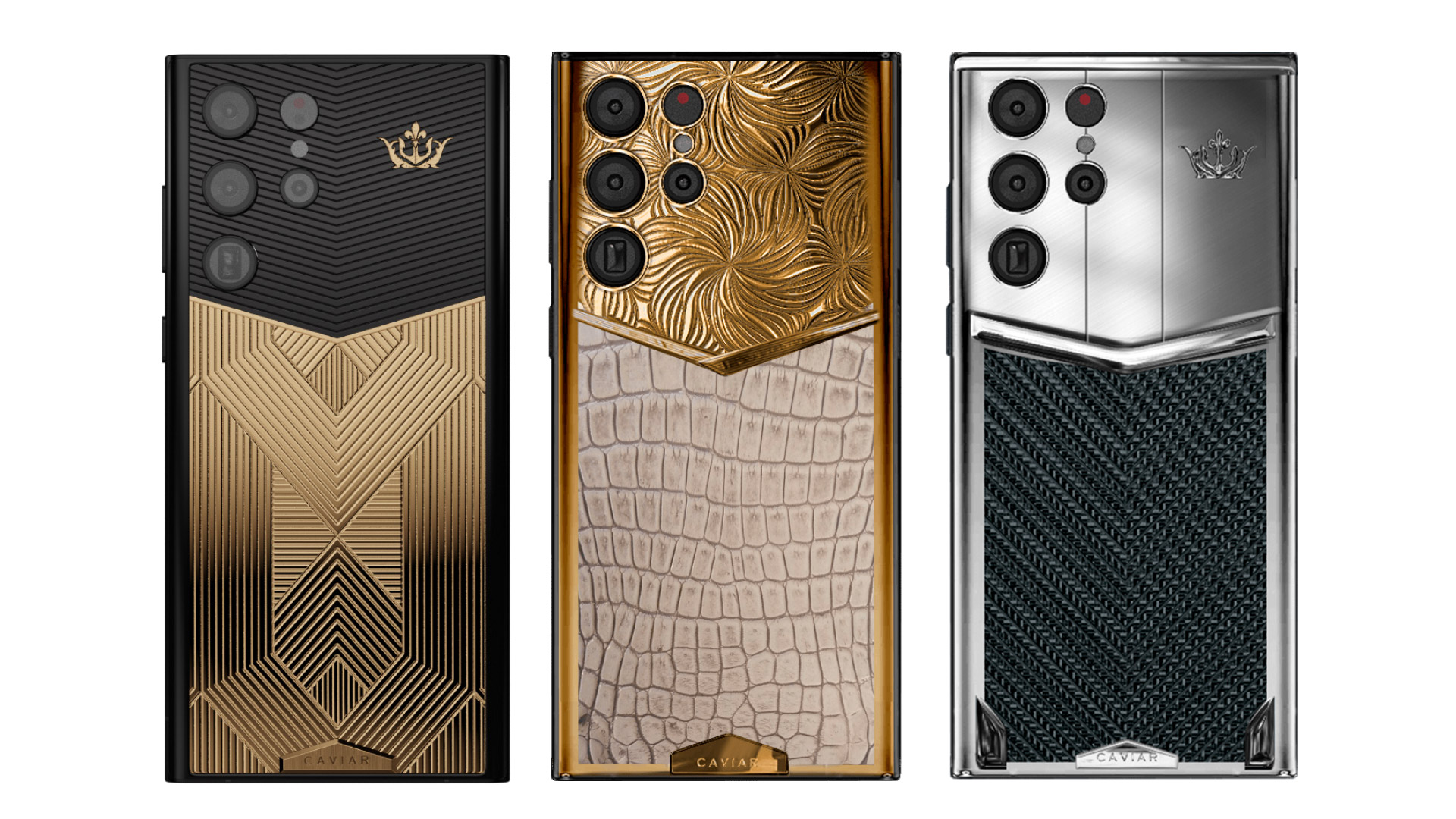 The only good thing coming out of Russia at the moment are the new hyper luxurious limited runs of Samsung S22's that are being designed by Caviar. The boutique luxury company has added an extra special spin for people who thought that paying $1,600 for a phone wasn't enough. Now if you just go six times the price you can have your pick of the litter, with cases bedazzled in everything from 24K gold, titanium, and crocodile skin. There are six different styles and only 99 available of each. Designs are available across the entire S22 range.
If you're in the market… Maybe wait till after the war is over.
The Walkman Is Back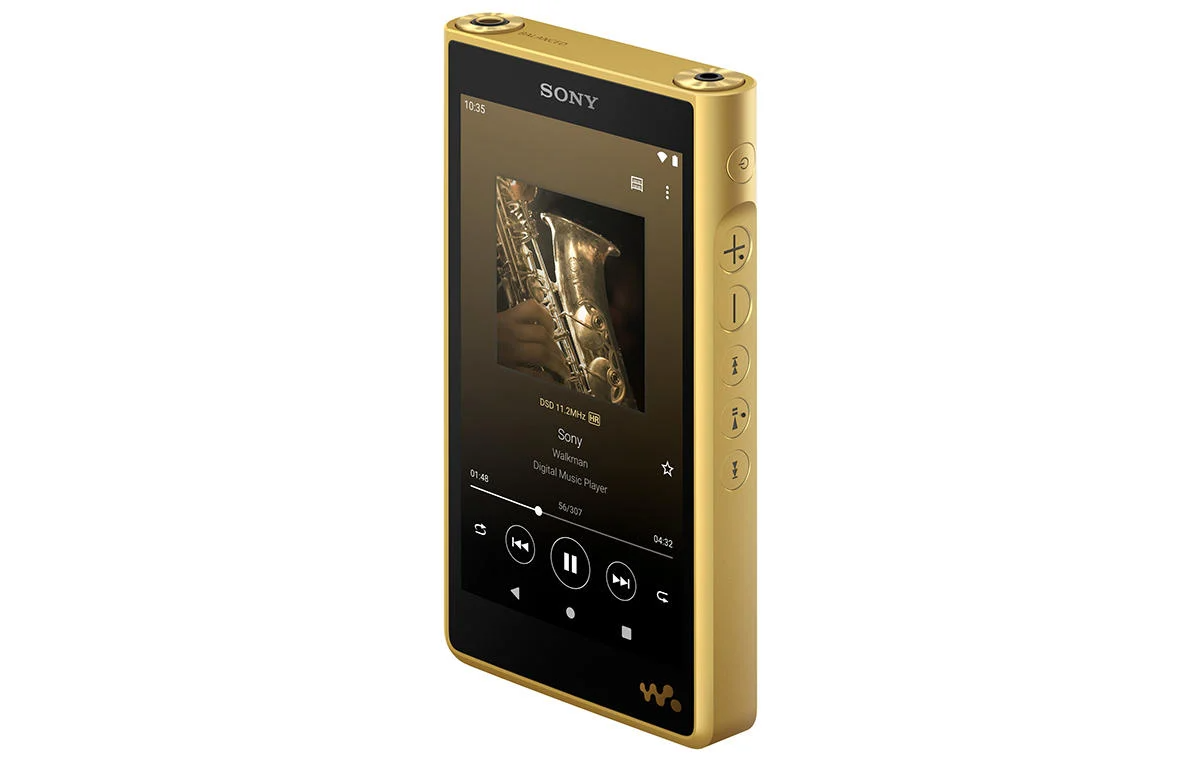 The Walkman is having to find its niche in the world since smartphones and iPods pushed it into obscurity. The new model's proper title is the Sony Walkman NW-WM1ZM2 and it's not here to mess around. Its oxygen-free copper shell is coated in gold, tipping its hat to high end audio equipment. Sony assures us that this process allows for "even greater benefits in terms of audio quality and high rigidity. Bass notes are clear and powerful, the atmosphere is more expansive, and mid to high range sounds linger beautifully".
It has a 5 inch touchscreen running Android 11, and an audio auxiliary port, because that's the sort of thing you need to specify these days apparently (thanks Apple). It comes with a 256GB capacity for storing lossless audio formats and also has an SD slot for quickly bumping the storage limits up. It is High-Resolution Audio compatible and comes with Native Direct stream digital file support.