Akin to a tour de force of contemporary horology, the F.P. Journe FFC Calibre 1300.3 stands out in the bustling world of luxury timepieces, not just for its artistic brilliance, but also for its innovative take on presenting time. This latest masterpiece from the house of F.P. Journe introduces a fresh, imaginative manner to convey the passing of time.
The FFC Calibre 1300.3 is more than just a timepiece – it's a conversation starter, an embodiment of pure design and creativity that effortlessly integrates complex watchmaking techniques into a marvel of modern artistry. At the heart of its aesthetic magic is a literal hand – sculpted in titanium, with mechanically animated fingers that enunciate the hour. The realisation of such a design and articulation is an astounding achievement, defying conventional norms without necessitating a larger case or a radical alteration in the movement.
François-Paul Journe, the mastermind behind this creation, believes that "The most important thing in watchmaking is what is least visible." And true to his philosophy, the success of the FFC Calibre 1300.3 lies in achieving the movement of five fingers with minimal effort.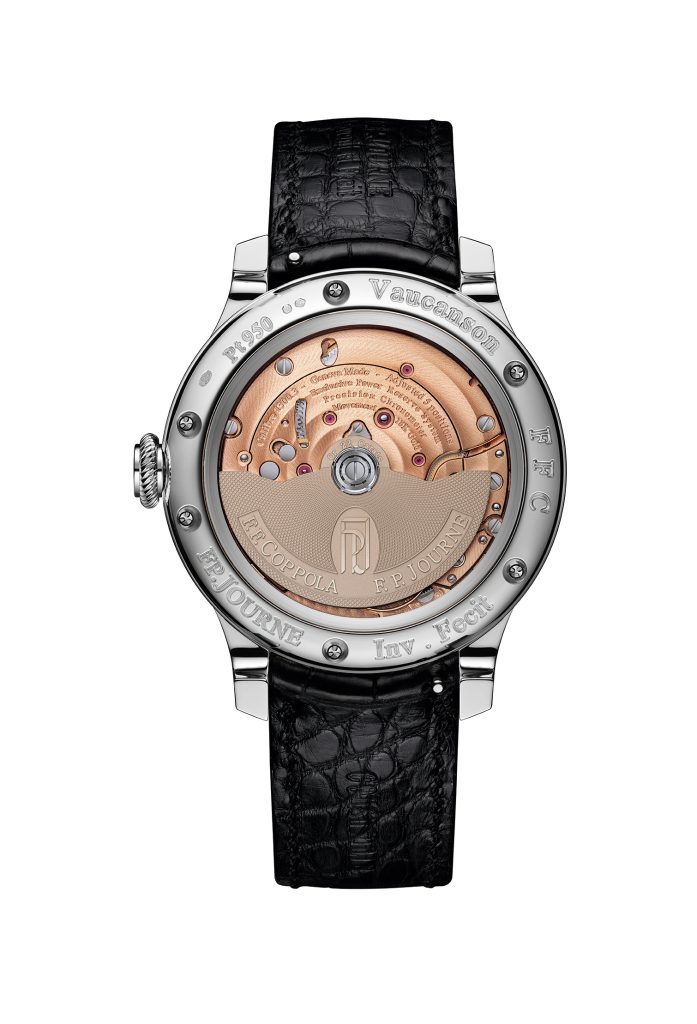 Constructed in 18K rose gold, the calibre 1300.3 is a testament to horological tradition while injecting a unique innovative spirit. This movement, housing an intricate network of mechanical components, finds its home within a case crafted from platinum. It serves as a robust fortress, ensuring the delicate mechanism continues to operate flawlessly despite the external elements.
The timepiece's design breaks from the traditional two-hand system, instead presenting time through a single rotating dial that represents the minutes. This dial, mounted on a large extra-flat ball bearing, spins with a fixed cursor at 12 o'clock, ensuring that the minute is always displayed at the top. Immediately below this, at the centre of the face, is the hand that represents the hours.
Counting to 12 using just five fingers was a challenge that F.P. Journe undertook with innovative flair. Six is represented by the thumb protruding, followed by the interpretation of seven, eight, and nine as continued extensions of the thumb. A closed fist symbolizes ten, the solitary movement of the pinky indicates eleven, and finally, a 'kowabunga' configuration signifies twelve.
The unique hour hand pays homage to Ambroise Paré, often regarded as the father of modern surgery and medicine. Paré's versatile mastery – from leading autopsies and life-saving surgeries to inventing artificial limbs – is commemorated in the dynamic movement of the titanium hand. His legacy finds a fitting tribute in a timepiece that redefines the boundaries of creativity and technological innovation.