We invented robots to weld the same bits of door framing on a car assembly line; to lift impossibly heavy weights; and to greet wave after wave of tourists at the door of a museum with exactly the same bright and breezy message a million times over. In short, we developed robots to do the things we DO NOT want to do – and of all the things we don't want to do, surely vacuuming is right up there on that list. Alongside going to the dentist and listening to political speeches of course.
A new best-in-class
Luckily for us, ECOVACS ROBOTICS have taken this truism to heart and worked very hard indeed to create a series of robots that take away our need to do the tiresome and irritating task of vacuuming ever again. And, better still, they've developed a series of features with their newest model that minimise our need to even think about vacuuming at all! Their latest innovative product, the all-new DEEBOT N10 PLUS is a best-in-class robotic vacuum and mop that not only delivers an uncompromising clean through category-leading suction – but also drastically reduces our need to pay it any attention whatsoever via its lengthy 5 hours runtime plus its auto-emptying station and leading mapping and navigation systems.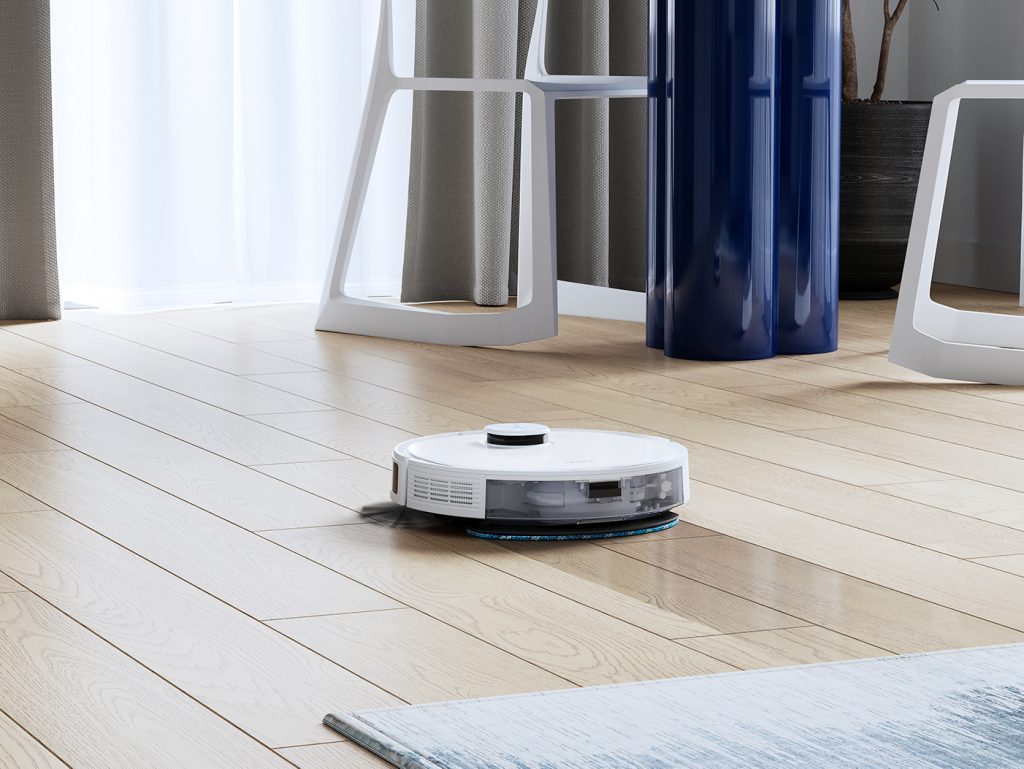 Super strong suction 
Ask anyone who's ever done vacuuming and the first thing they'll complain about is a lack of suction from their existing cleaner. With this in mind, ECOVACS were determined to banish this complaint into history by cramming a colossal 4300Pa suction power into the DEEBOT N10 PLUS. This is more than enough juice to suck out even the most stubborn dirt, dust and debris from even the most obscure crevices and the deepest carpet fibres you've got. Plus, when you combine this with the DEEBOT's OZMOTM Mopping System, you can set it to go off and vacuum and mop in one go, i.e.; no more separate operations required. 
A new five hour battery
If you're lucky enough to live or work in a large space, the DEEBOT's new upgraded battery is powerful enough to get the whole lot cleaned in one pass. ECOVACS have installed an extra large battery capacity of 5200mAh in the N10 PLUS so it can clean up to 5 hours on a single charge. And if that's still not enough time to get through everything, the bot will know to return to its recharging station if it gets low on power before resuming its onerous task.
Start it and forget it
But surely you need to tell the vacuum where to go? Nope. Thanks to the TrueMapping laser-based mapping and navigation technology ECOVACS have installed in the DEEBOT N10 PLUS, it can map whatever real estate you need cleaned within minutes. This tech allows the bot to intelligently navigate around your home in order to find the optimal cleaning path. The DEEBOT also features Direct Time Of Flight sensors that can perform 360° scans with aerospace-standard accuracy. Plus, if you want to customise the bot's cleaning paths, modes and/or schedules, you can do that too via the ECOVACS Home app.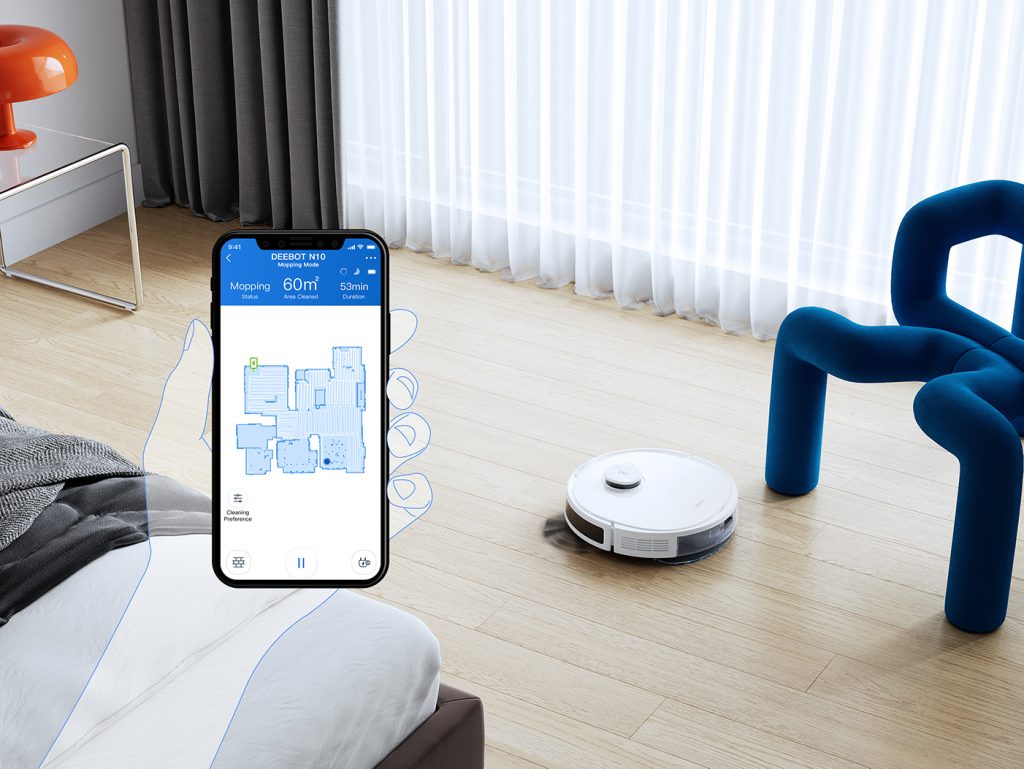 It even empties itself!
The DEEBOT N10 PLUS is such a hands-off operator it even does the mucky and unhygienic chore of emptying itself. This takes the form of the bot taking itself off to its own auto-empty station complete with a massive 2.5L disposable dustbag whenever it senses it's getting full. This dustbag is big enough to hold months of dust and debris before it needs to be emptied by hand in a hygienic way, in which no direct contact with the dust is needed. Plus, the DEEBOT's filters and dustbags are the first ones to offer hypoallergenic benefits. Made from non-woven fabric with an activated carbon layer, they effectively trap 95% of allergens and particles as well as absorbing unpleasant odours.
Robots are already saving us a lot of time doing the mundane tasks we don't want to do, ECOVACS estimate their existing models are already saving us 100,000 hours a year in not having to vacuum. But the all-new ECOVACS DEEBOT N10 PLUS is going a step beyond that – it is making the tedious task of vacuuming so remote that soon we won't even be able to remember what it was! Now if only they can start working on some dentistry and politician bots too…
To find out more about the ECOVACS DEEBOT N10 PLUS, visit your nearest Godfreys. The DEEBOT N10 PLUS will also be available in JB Hi-Fi, Noel Leeming and other leading retailers by the end of May.