New Zealand's marine industry punches well above its weight on the global stage and Cule Marine is an example of the sorts of businesses that drive this sector – fuelled by hard work, a passion for boating and even the willingness to help the competition. 
Cule Marine director, Ursula Hanson, gives us her take on dealing with uncertainty, the strength that comes from working together as an industry and being good busy. 
Can you talk a little bit about your feelings on the importance of business for New Zealand in general? 
There's a lot of really great brand stories in New Zealand and when you showcase their stories, you take a lot of Kiwis along with that and make them feel very proud of being a Kiwi and what that means. 
As passionate boaties ourselves, we are really big believers in the marine sector and that's got an amazing reputation globally. We really wanted to get behind that and we were really keen to be involved with a New Zealand-made product.
What's involved in an industry coming together and creating a world-class sector on the global stage? 
It's an interesting one. I think it's because the community around manufacturing and boat building in New Zealand is actually a reasonably small one. A lot of the boat brands in New Zealand have been a smaller, family-run business that has done incredibly well and are punching well above their weight, but they haven't forgotten the relationships they've had with other key members in that industry. 
There's a great level of general goodwill in the industry when one succeeds, it helps them all to succeed. There's a real fostering of community within the marine sector; it's like three degrees of separation. Most people will know a lot of the key contacts in the industry, a lot of the smaller players. 
For me as an example, I've certainly got in touch with a number of other businesses that may be considered our competitors in a strong sense, and I've just said, 'This is what we are doing, I know what you are doing. Is there any way that we can help each other?' Opening up that communication. 
I don't think that's a strange thing in this industry. People are generally open to sharing their information and trying to champion each other.
In terms of business collaboration, a rising tide lifts all boats. 
Oh, absolutely. That's how I see it. I genuinely think there's enough business to go around and most people have got their point of difference so they can all have a different target market.
In terms of collaborating, we can build on everyone's skill level and the way that they approach business and their systems, suppliers, and so forth. There's a lot to be gained by sharing that information. There's a strong sense of support from our industry body as well. There's a general openness and willingness to collaborate.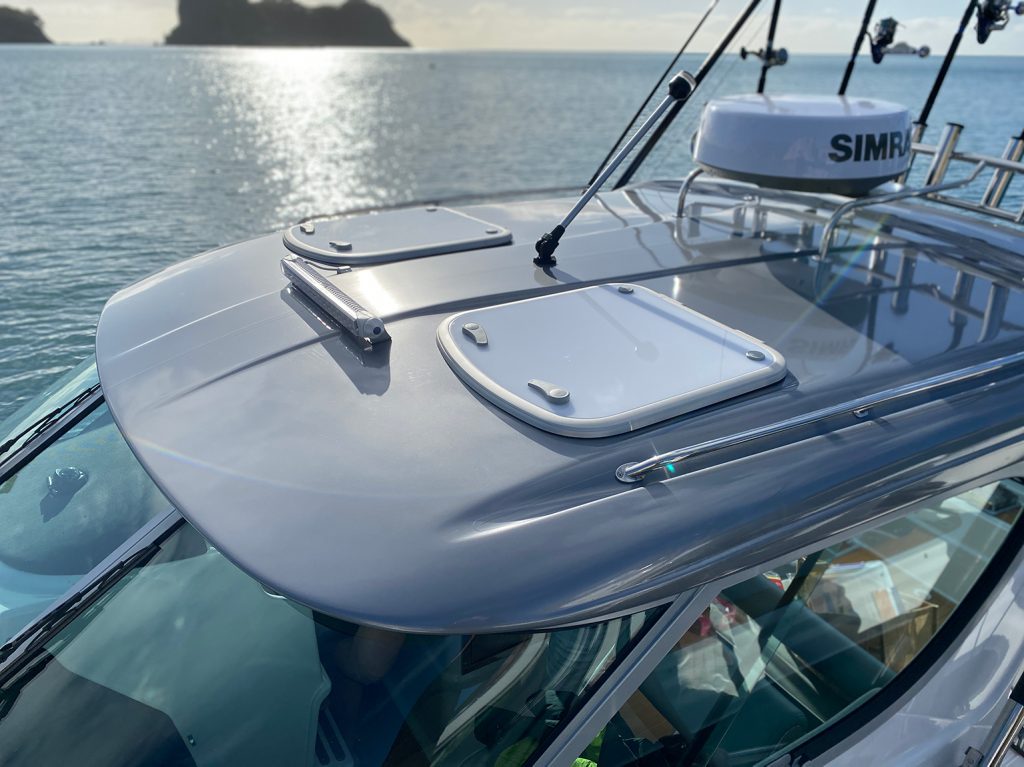 If we go back to your specific journey, how have the last few years been?
We purchased Cule Marine in October 2018. The business, at that point, ticked a lot of boxes for us personally. We knew that it was producing a really good quality product, had a loyal customer base, and a highly skilled team of staff that were able to offer customisation into the market, which we thought would be a point of difference. 
Like I said, being keen boaties and believers in the marine sector, we wanted to get further involved in that sector. We ideally wanted to back a New Zealand-made product. The business ticked all those boxes for us and piqued our interest and we felt we could add value to the business, through our experience in management, marketing and customer service. 
That was the initial drive for purchasing, but 18 months after purchasing, Covid hit and in late March 2020, we had to close down production for six weeks with five staff on full pay. That was a pretty stressful time. That would probably be the biggest hurdle that we've come across to date. 
I'm very grateful that we actually managed to move through that quite well and I'm not sure if you were aware, but the marine sector took off about six months afterward. Ever since then, we've been chasing our tails and trying to keep up with demand, which is a really great thing to have. But certainly, there were some tough times then.
It's easy to dissect that in hindsight, but when you're in the middle of that period, this global pandemic has reared its head and you've had to shut down, you don't know what is ahead of you. How do you deal with that psychologically?
You just have to approach it like most other things. I found that just taking it one day at a time really helped. We were keenly aware that we had a team that we really valued and who were highly experienced. We were also still very much in that period of building and fostering a strong company culture, so that was really important to us. We made sure that we looked after our staff, we communicated with them weekly just to check in with how they and their families were getting on. We also touched base with some other people in the industry just to see how they were getting on and how they were faring. 
You gain a sense of community and support. Ironically, Scott and I were at home and we were busier than ever in some respects. We used the time to work on the business and to bring a few projects to fruition that had been simmering in the background. While we weren't actively open and producing, we still had this sense of momentum that kept us going forward. Psychologically, that makes you feel like you are continuing to have some good momentum and motivation.
Has that process shaped the way you work with the business going forward? Have you found a distinction between what is good busy and bad busy?
It's a really interesting one, isn't it? I have to allocate time to work on the business as opposed to working in the business. I think all business owners would say the same. The good versus bad busy, for me, that's all about mindset. I like to think that if you've got some good momentum and motivation around a project or a task that you are working on, then that's the ideal place to be. 
If you are beginning to feel like you are too busy and you hear yourself saying that, then it's time to stop, reprioritise and reflect on what you are trying to achieve. Because I think that doesn't really add any value to the business and it lends itself to less job satisfaction, not only for yourself but for your team. Obviously, that can also lead to mental health issues and so forth. 
It's really something to be very aware of as a business owner, that good and bad busy. I feel like good busy is adding value to the business, whether that's by having good systems in place, upskilling or seeking feedback from your customers. Bad busy is the opposite in many respects.
There's sometimes a point where you find that you are so busy, maybe it's time to pull back and stop. But that's the last thing that you want to do when you're that busy. Have you got any tools for how you could break that?
I think self-awareness is key to this. It can seem very counterintuitive to say, 'Just stop and reflect'. But knowing yourself when you're starting to become overwhelmed and you hear yourself using that 'too busy' excuse, the earlier you can identify that and start to take some measures to improve the situation, the better it is. 
Sometimes it means that you've got to reach out for help from others as well. You might need to delegate things out. You might need to look at new systems and processes that are going to help free up some time for you. There's a number of different ways, but ultimately it's about self-awareness and knowing yourself and knowing your staff and when they're finding things overwhelming or too busy.
You have a reputation for your work hours and enabling your staff to have a really good work-life balance.
It was a little bit of a legacy thing, so we can't take full credit for it. When we bought the business, the team here had been working from 6am until 2:30pm for some time, but we certainly didn't want to change that. We understood the rationale behind that and it's been a really good fit for all of us. 
One of the important things about having staff is understanding not only what their strengths and weaknesses are, but what motivates them, where they get their job satisfaction from. Part of our journey is to understand that flexibility and family are particularly important for our team. Some of them have got side hustles, others go home to help with family and onto sports and gym workouts. So to work from 6am until 2:30pm enables all of our staff to go home and do what they want to do at the end of the day.
The ability for a parent to be able to do a school pickup, whereas in the traditional nine to five job, that would never be possible, there's potentially intergenerational impact there that comes from a change in parental relationship.
That's right. As an example, one of our staff's wife is a doctor, so she often works a night shift and he's got two preschoolers. He picks them up from kindergarten at three o'clock and then is onboard in the afternoons and spends time with his family and his wife before then she does a night shift. 
Another member has a bit of a side hustle where he goes off in the afternoon and works on his and his wife's business. We want to accommodate all that. I feel like we need to, it's a really tight labour market. It's really hard to find good staff, particularly at the moment. We want to make sure that we have good, keen staff who enjoy being here and tick some of the boxes for them.
Has there been any compromise in terms of productivity?
Our work is quite hard physical work. And so having more time off helps our staff to be more productive as well at other times. I don't want staff to turn up tired and disengaged for work, there's lots of health and safety repercussions for that. I just want them to be happy when they're here to enjoy being here. There's natural productivity that flows from that.
When we're talking about stress and busyness, you mentioned the importance of delegation. Have you found that easy? Does that come naturally to you?
Yes and no. It's something that I've learned to do. I'm a busy working mum and there is that persona to try and be a super mum and achieve all things. But you realise that that's not actually sustainable or achievable, and then you start to realise that it's necessary to delegate out or bring on other companies that can help you in specific areas, and we've certainly done that. 
We realised quite quickly that we needed some more expertise on the HR and employment law side of things, so we partnered up with MyHR. I delegate a lot of the HR side of the business out to them and they support me with that. 
Likewise, quite quickly after buying the business, we decided that we wanted to move to MYOB. That's a platform that's enabled a lot of the general day-to-day accountancy to be handled in a very user-friendly way with a lot of support, both by the phone and also online forums. 
Those are the two main areas that we've delegated out. Of course, it's always great to have an amazing accountant on board, and we certainly have that.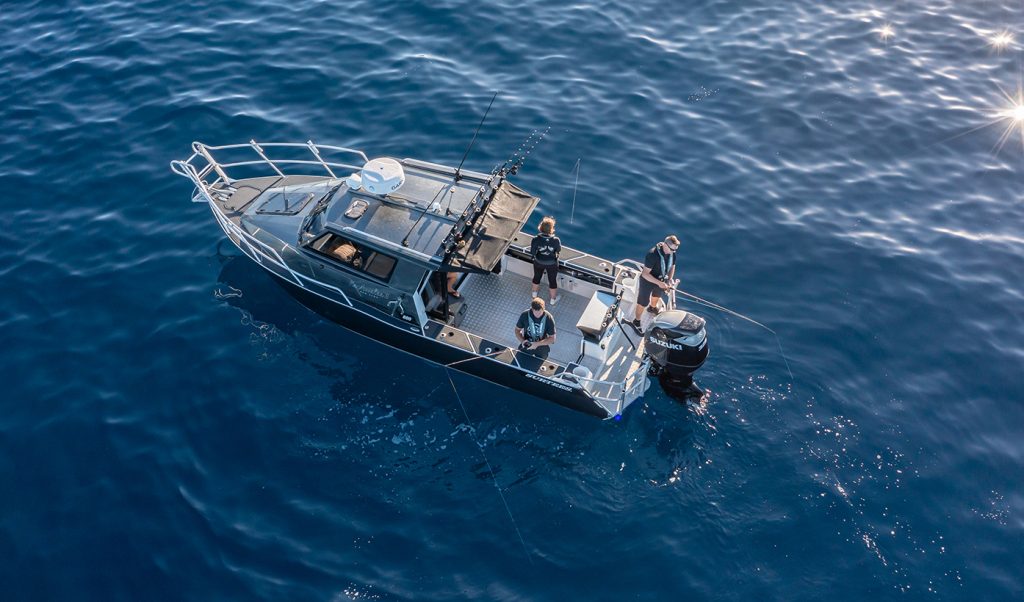 What was the catalyst for you to go with MYOB?
When we bought the business, it was using quite a complex and cumbersome desktop software that was an enterprise management system and we felt it was much more complex and cumbersome than we wanted to be working with. It was desktop, not mobile, so that was another issue for us. 
We decided quite early on that we wanted to move to another platform. We purchased the business in October 2018 and we made it our goal to be on the new system by April 2019. That was actually quite an ambitious plan, but we did it. 
We went out and looked at the other options on the marketplace. We're a manufacturer, so as well as your general accountancy and payroll, we needed a good inventory management system. We also wanted it to be cost-effective and mobile and we felt that MYOB ticked all those boxes for us
They seem like very disparate elements, the payroll, the accounting, and the inventory management. But what happens when you start to link them together through a platform?
The great thing is that MYOB is fully integrated, which is brilliant because when we started to evaluate some of the other options, we realised that while the initial platform looked really good, you would have to bolt on a whole lot of added extras to get what you needed. That concerned me a little bit, that you would need to use a number of different software suppliers to achieve what you wanted to, and then you had no real control over all those individual software providers. So that was certainly one thing that appealed about MYOB, it was all fully integrated. 
It works seamlessly for us and I'm using it every day. From quoting, through to fulfilling a sales order, to invoicing, to managing our stock level or supplying Phil with accountancy reports that he requires, sending reminders to people about invoices, which is a great way just to keep on top of your cashflow. It's been a great system. I'm really happy with it.
How does being able to leverage the system help to free up time and scale the business?
One of the great things about it is it seems quite simple, but it actually saves a lot of time. Somebody will get in touch and they want to get a quote for a project. I can provide that quote through MYOB, but sometimes the nature of the industry is that they may not come back for six weeks or more to decide if they actually want to go ahead with that project. So in the meantime, a lot of other things have happened and it might not be front of mind for me, but I can quickly recall the quote and we can check on the system to see if we've got the items in stock. 
That integration allows me to quickly bring up the project, assess where we're at with that as a business, in terms of have we got that stock ready to go, will we need to build it, will it go into our production schedule? And then if the client, for example, decides to go ahead, it can quickly become a sales order and we either fulfil that because we've got the product in stock, or we put it into production and build it. At a point later, it becomes an invoice and then we can follow up on all that as well. 
That seems pretty straightforward, but the way that it works so nicely saves a lot of time. It means that you can also follow up on quotes at a later time if you need to, which is very helpful. At any point in time, you can duck into any reports and have a good look at how your business is tracking against forecasts and so forth.
Have you got any advice for people that are looking to buy a business? What are some of the things to look out for? 
One of the most important things would be to get a really good accountant on board and have a relationship with them before you go through due diligence. We didn't do that initially, we used one accountancy firm to do our due diligence for us, with the intention of building a relationship with them and carrying that on into the business. But we realised after we purchased the business that we probably weren't the right fit for each other. 
While that was all fine, and there were no problems with the purchase of the business as such, it would've been nice to have continued that relationship into the business. Build a relationship with a good accountant and ascertain whether you're going to want to work with that person in the long term. And then together, set about choosing and evaluating any businesses that might spark your interest. You want to be involved in a business that you're generally interested in, that sparks something in you, that motivates you to go to work every day, that you can feel proud to be a part of. 
It comes back to a little bit of self-awareness, self-reflection about what you want to be doing as well. 
When you bought the business, did you have a certain trajectory in mind? Did you have a plan for where things would be in five years?
It's important to have a bit of a business plan in mind. For a lot of people, they perhaps don't enjoy the process of writing out a business plan. It doesn't need to be that arduous. 
We certainly wanted to build this business into something that the New Zealand boat building community would be really proud of, really proud to get behind and support. We have had aspirations to look at exporting as well. 
Our initial goal was to build the business into something we felt proud of, that the local community and the marine sector here in New Zealand were also proud to support and put into their boats, which is kudos from them. And also to look at exporting.
You really brought your marketing expertise into this business. Do you think there is an opportunity for other sectors to go beyond commodity pricing and look at how that extra margin can be added through marketing? 
Definitely. One of the things that really piqued our interest about this business when we were looking to purchase it was that we knew that the staff were experienced and had the ability to offer customisation and bespoke projects, which we immediately thought could be a point of difference in the marketplace. That comes from more design-lead thinking. 
There's a lot of things that come together. When you are open about going out and getting feedback from your customers and you're bringing that customer experience expertise, you can better focus on what they're really looking for and how you can fulfil that. That then leads itself to reevaluate your product and innovations and future design alterations. 
It's looking at it in a bigger, more holistic way. It's all really interconnected. Of course, you are adding value to your product and to your business by offering customisation, better fulfilling the needs of your customers and being known for it in the marketplace.
What's the best piece of advice that you've been given along the way?
Be brave and back yourself. It's something that my husband Scott always reminds me to do and I think it's really relevant on both an individual and a business level for me. 
Sometimes there are moments where I have a bit of self-doubt and that little voice just ticks away in the back and I think, just get on with it. There's that from a personal perspective. 
But on a business level as well, Scott and I took a risk in some respects. We obviously did our due diligence, but we looked at this business and we thought we can add value to this business. We reckon we can build it into something that we're really proud of. We want to refine the systems, up the customer service, boost the brand awareness and continue to innovate and hone in on that customisation. So we just backed ourselves and did that. 
The other side to that is that we completely back our staff and our products. We know we produce a really high-quality product, we know our team is highly experienced and so we totally back them and back our product. It's threefold.