Here and there dotted about this wondrous Earth we live on are magical places. Freakish regions with a unique climate and terroir that combine to produce something that no other district on the face of the planet can even come close to replicating. For example; Yakutia in Siberia offers up more diamonds than any other zone on the planet; Surat Thani in Thailand produces the best rubber in the world; and, of course, the mighty Auckland suburb of Ponsonby that has churned out more All Blacks than any other club in New Zealand.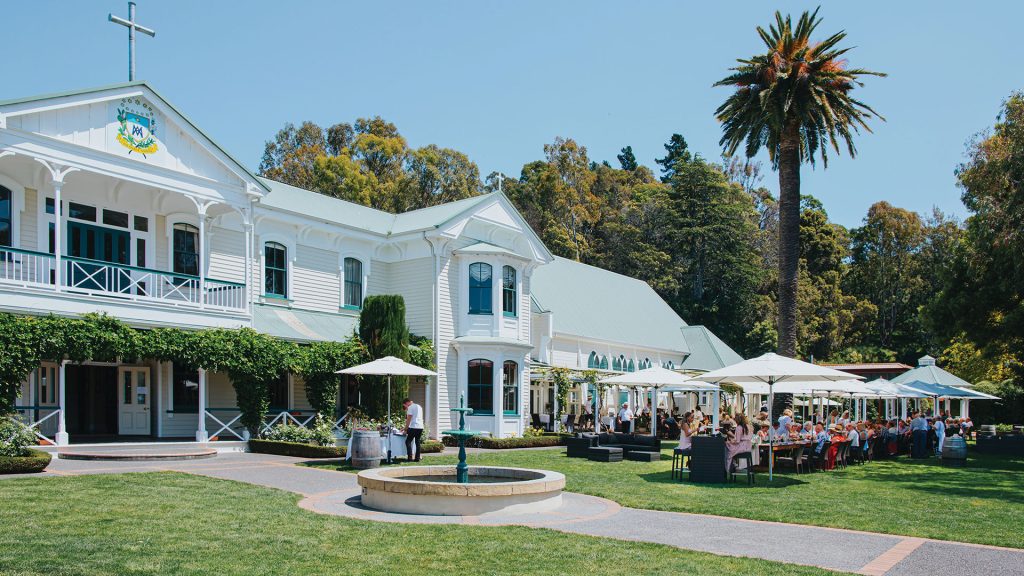 The Gimblett Gravels
Another industry that has localised districts that develop freakishly good and unique produce is of course; wine. We all know the names of the most famous ones like Languedoc, Tuscany, Douro and the Loire; but what you may not know is that, luckily for us, we have one of our own magical zones right here in New Zealand. The tiny Hawkes Bay district of Gimblett Gravels has developed a similarly globally significant reputation for red wine over the past 30 years or so. So much of a reputation it seems that now every year all the wineries who grow their grapes within the 800 hectares of the Gimblett Gravels region are asked to submit their three best vintages for a special elite contest. These wines are then blind-tasted by renowned Australian Master of Wine Andrew Caillard who selects the absolute best dozen to represent the region. These twelve elite wines then become the Gimblett Gravels Annual Vintage Selection and are considered the quality benchmark for the region around the globe.  A very limited number of Annual Vintage Selection packs are created and sent to key wine writers/influencers around the world. The supreme quality of these wines is then reflected in both the subsequent judging given by the wine writers and in the buzz around the wine world for the Gimblett Gravels Annual Vintage Selection.
The reason the Gimblett Gravels region is so good for red wine is largely due to its stony nature – the winemakers had to battle a gravel company who wanted to quarry the area in court in order to protect its zoning consent! – and due to the warm dry, Hawkes Bay climate. But that doesn't guarantee quality results in itself, the Gimblett Gravels region is also home to some of the best winemakers in New Zealand; including Mission Estate.
Mission Estate's Jewelstone Antoine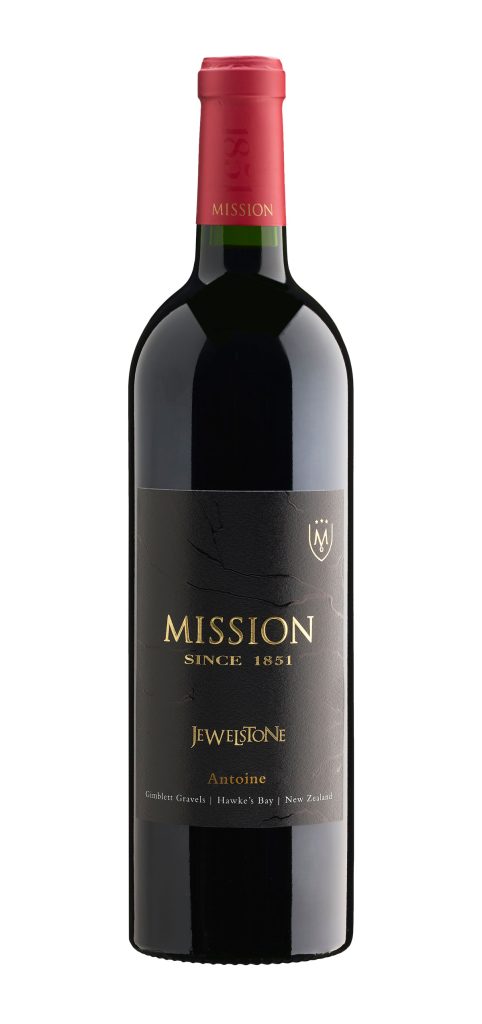 Since the Gimblett Gravels Annual Vintage Selection competition started in 2008, Mission Estate have proved to be one of the star wineries as one of their wines have been represented in the final selection virtually every year. An especially good performer for them has been the Mission Estate Jewelstone Antoine which has made AVS selection no less than seven times during that time. This is despite it being in competition with all the other wineries and against Mission Estates' other exceptional reds. A truly remarkable achievement!
This year's competition saw the Mission Estate Jewelstone Antoine 2020 vintage selected for the Gimblett Gravels Annual Vintage Selection yet again with a scarcely believable score of 97 points -which is an obvious testament to the quality of the wine. In selecting the Jewelstone Antoine as one of the twelve Master of Wine Andrew Caillard admitted the selection was harder than ever this year as his 'scores reveal an embarrassment of riches… there are many worthy wines that missed out'. He attributed the remarkable quality of the vintage to the sublime weather, combined with talent in the vineyard and winery. "The warm dry growing season combined with progressive vineyard management, winemaking skills and technology have all contributed to a spectacular year for Gimblett Gravels".
The victorious 2020 Mission Estate Jewelstone Antoine itself is intense and complex with rich black fruit notes, mocha coffee and sweet spice. The small-batch, barrel-fermented wine is a blend of Cabernet Sauvignon (65%), Cabernet Franc (20%) and Merlot (15%) and is full and expressive, showing rich fruit with spice, tobacco, chocolate and a velvety texture offering refinement, power and persistence.
But, If you want to experience the world-class quality….Jewelstone Antoine, 2020, you'll need to get on the list for when it's released! Drop Head Winemaker Paul Mooney a line at [email protected] and reserve yours today!
In the meantime, you can still enjoy the 2019 vintage, which also made the final Gimblett Gravels Annual Vintage Selection. Boasting the same generous, intense and complex rich black fruit, mocha coffee and sweet spice notes as this year's vintage, the Mission Estate Jewelstone Antoine 2019 also drew the same incredible 97 points scorecard from Andrew Caillard, as well as 5 stars from wine writer Michael Cooper, 95 points from Master Sommelier Cameron Douglas, 96 points from Wine Orbit and 93 points from wine writer, Andrew Jefford.
These wine experts are obviously fans, but once you stumble across outrageously good produce from a freakishly unique corner of the Earth, it's hard not to be!
Check out more of Mission's Jewelstone range on their website.