It's another year and another raft of electric cars are heading our way. They're weird, they're wonderful, they're saving us a pretty penny at the gas pump. AA is speculating that petrol will hit $3 a litre sometime this year, so prepare for a sting in your wallet at the pump by opting out entirely.
We've collated a list of our favourite EV's dropping this year that are either, awesome, efficient or straight up weird. Our first car off the rack is all three.
GMC Hummer EV Pickup
The atypical gas guzzling yank tank now comes in a slightly more planet friendly format. We won't see it crushing any shopping trollies in New Zealand anytime soon but just look at it! According to chief engineer Al Oppenheiser, the Hummer EV was capable of doing wheelies, so it's definitely got some torque going. They had to tune out this delightful feature unfortunately. Talking to The Drive, he said "In the early days when we were just trying to balance the front and rear torque, I got the front end to lift. We had to back off the torque on the front end."
The options include whether you want one, two or three motors. With it fully packed, the Hummer can deliver 1,000 horsepower and 11,500 pound-feet of torque.
With 800-volt public DC fast charging, the Edition 1 (also available on HUMMER EV3X) will have the ability to use 350-kilowatt DC fast chargers that enable nearly 160km of range in 10 minutes of charging based on GM estimates.
Charge Time: About 160km on 10 minutes fast charging Range: 530km 0-100km/h: 3 seconds Price: US$79,995-$112,595
Tesla Cybertruck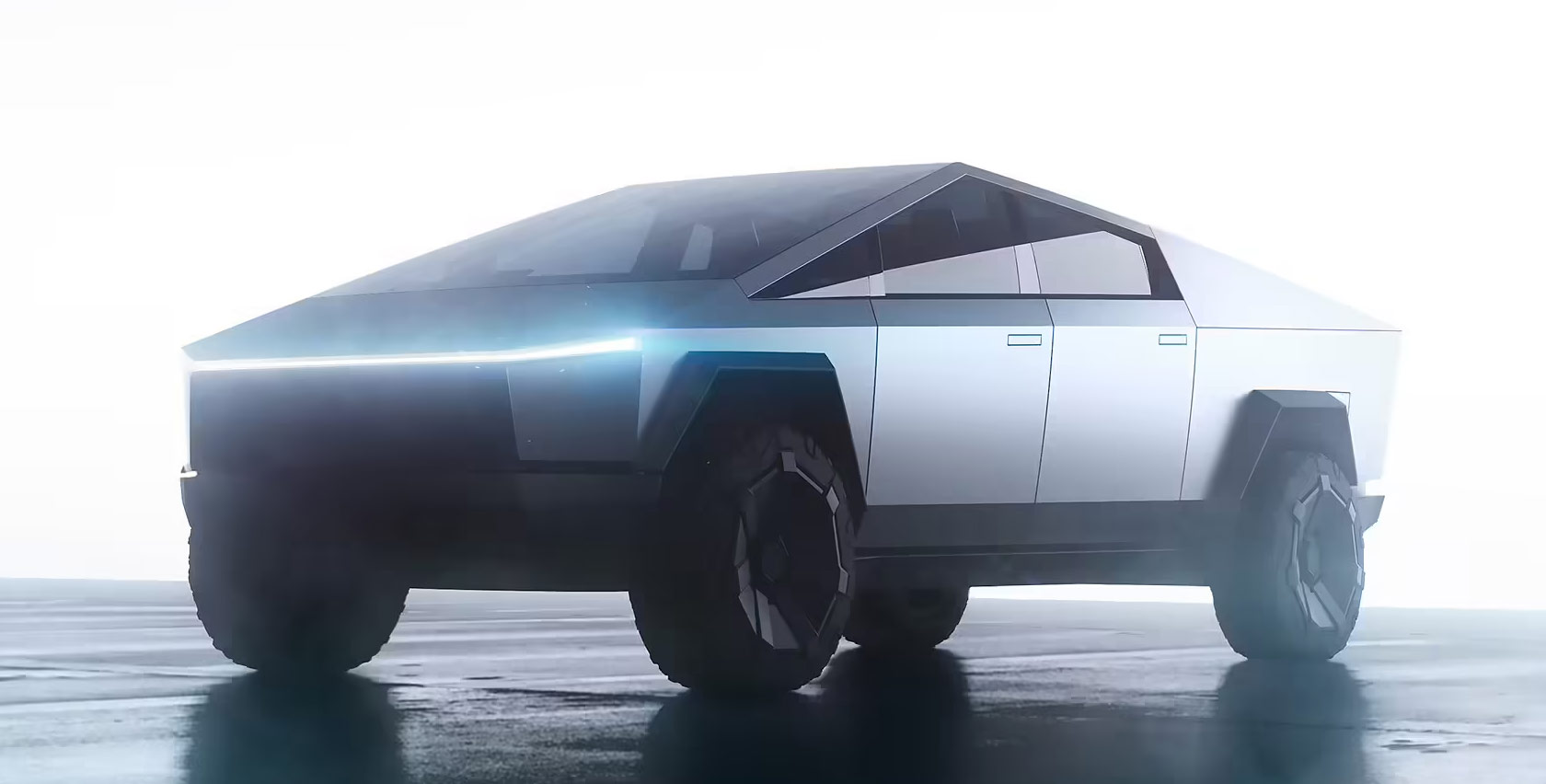 Ah, the eponymous Tesla Cybertruck. First announced in 2019, it quickly reached meme status like everything else that comes from Elon Musk. "Surely this is all a stunt" somebody somewhere probably uttered while looking upon its sharp angular planes. It looks like something out of a Playstation 1 game. Be that as it may, this statement piece has quickly become the most hotly anticipated EV on the market.
Rumours circulating currently suggest that it may be delayed to 2023 to build in added features to keep up with the other pickups that are already beating it to market, such as the Ford F-150 Lightning. So look forward to seeing it on this list again next year!
Charge time: 21h 30min Range: 400–800 km 0-100km/h: 2.6 seconds Top Speed: 177.0 km/h Cost: US$39,900
Kia EV6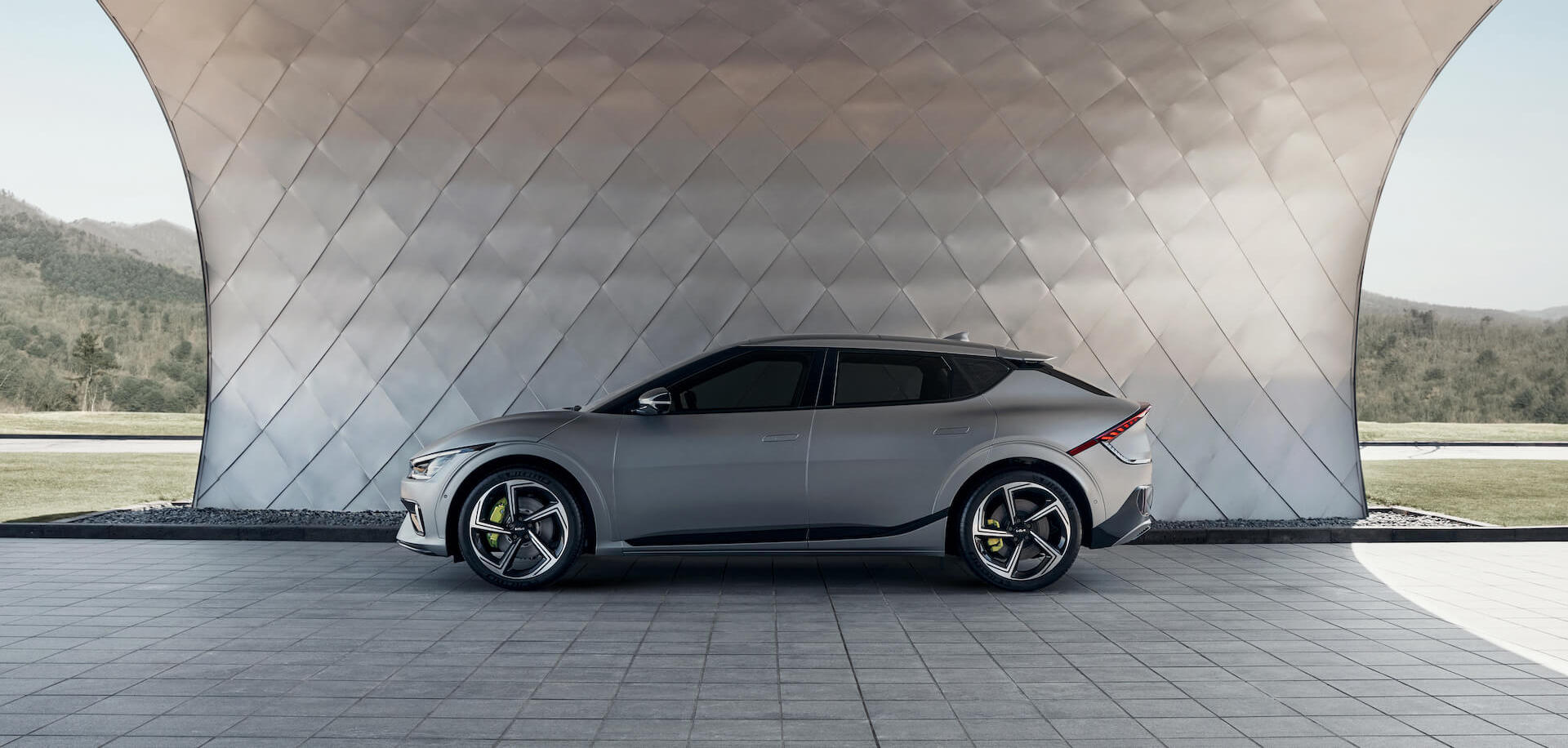 With four models to choose from, the new Kia EVs are hitting NZ shores soon. We have two rear-wheel drive options and two all-wheel drives to choose from. For people looking for extended range, the 'EV6 Air' Rear-Wheel-Drive Long Range option is your best bet. Ultra-fast 800V charging offers a 10% to 80% charge in just 18 minutes, while a top-up charge of 100km driving range can be achieved in less than four-and-a-half minutes.
Charge Time: 10% to 80% charge in 18 minutes Range: 506-528km 0-100km/h: 3.5 seconds Top Speed: 260km/h
Mercedes-Benz EQE
Mercedes has been playing its cards close to its chest regarding the new EQE, but it's expected to be a smaller, cheaper version of its EQS. The rear wheel drive version will be released first and will kick out 292hp and 530Nm of torque. Optional extras include the hyperscreen display and rear-axle steering found on the EQS. The fast charger isn't quite as beefy as the EQS sitting at 170kW. This is enough to provide 250km of juice in just 15 minutes.
Charge Time: 9h45m Range: 660km 0-100km/h: 6 seconds Price: US$65,000 estimated
Hyundai Ioniq 5
Hyundai is blazing into the EV space with its IONIQ sub-brand. By 2025, expect IONIQ to have 23 EVs in its stable to choose from. The IONIQ 5 is available with two battery options: 58 kWh (Standard Range) or 72.6 kWh (Long Range). On top of that you can choose an all-wheel-drive version (AWD) with dual electric motors or a rear-wheel drive version (2WD) with a single electric motor. The 72.6 kWh battery delivers 160 kW in 2WD and 225 kW (225 kW) in AWD. The 58 kWh battery provides 125 kW in a 2WD powertrain.
Charge Time: From 10% to 80% in 18 minutes Range: 480 km 0-100km/h: 7.4 seconds Price: $79,990
BMW iX xDrive50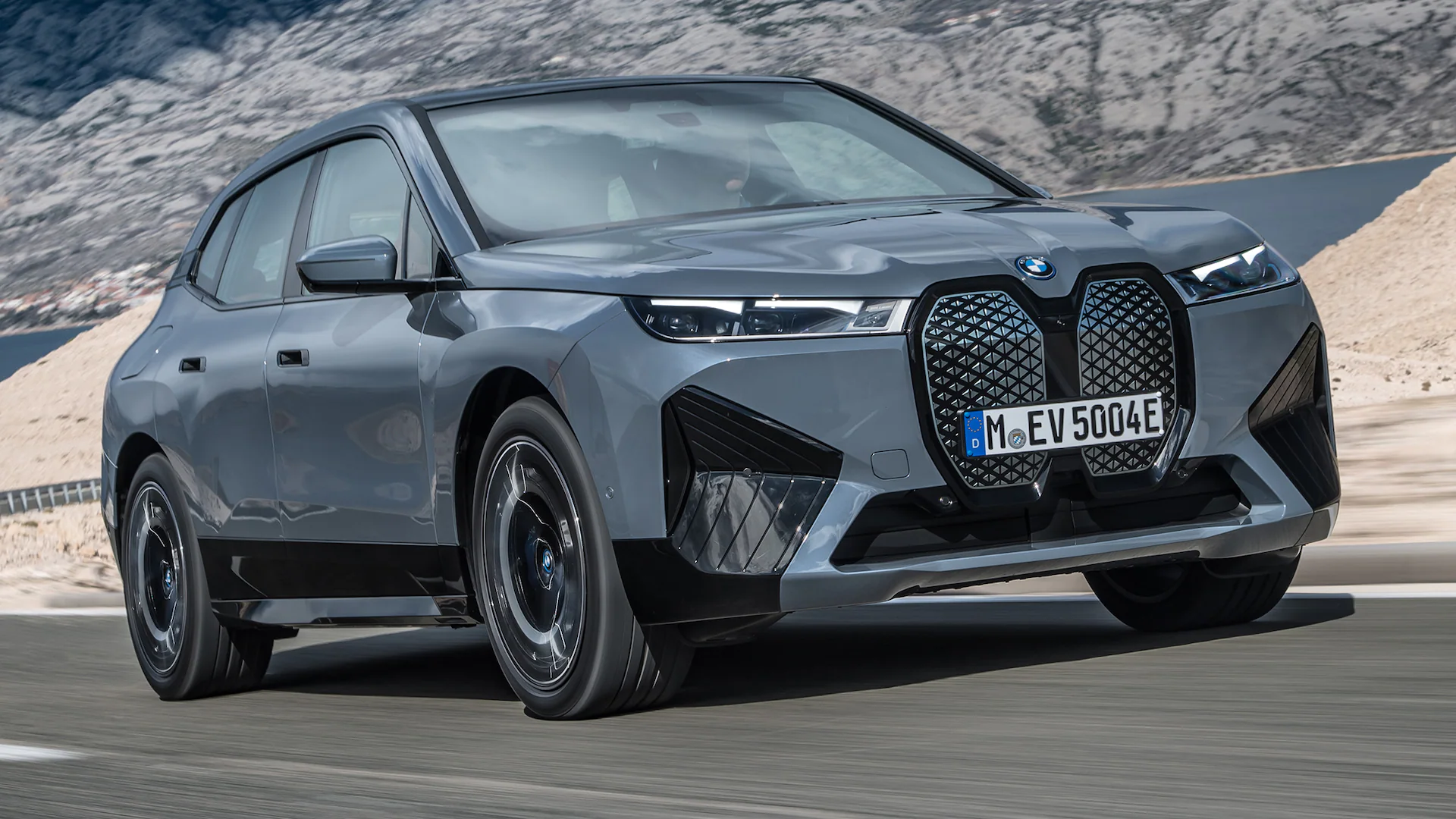 BMW is diving headfirst into the EV market with the iX series arriving in New Zealand this year, Covid willing. If you're looking for a plush and luxurious SUV, then the BMW iX xDrive50 is the EV for you. Packed with all the bells and whistles one would require, BMW has made the most comfortable ride imaginable. It's an all-wheel drive all-electric with a best in class range of around 630km thanks to its 105.2kWh battery. It has incredibly low power consumption at 23 kW/h but doesn't skimp on the horses, pumping out 523 hp and going from 0 to 100 in just 4.6 seconds. It has torque on tap, make use of it. Also, look at that front grill, beautiful.
As well as impressive charging performance, allowing you to recharge up to 150 km range in just 10 minutes for the BMW iX xDrive50 or up to 80% of the range in less than 40 minutes at public High Power Charging stations.
Charge Time: 1:41 for 100km of charge using 11kW BMW Wallbox Range: 570-630km 0-100km/h: 4.6 seconds Price: NZ$197,900 Top Speed: 200km/h
Lucid Air Pure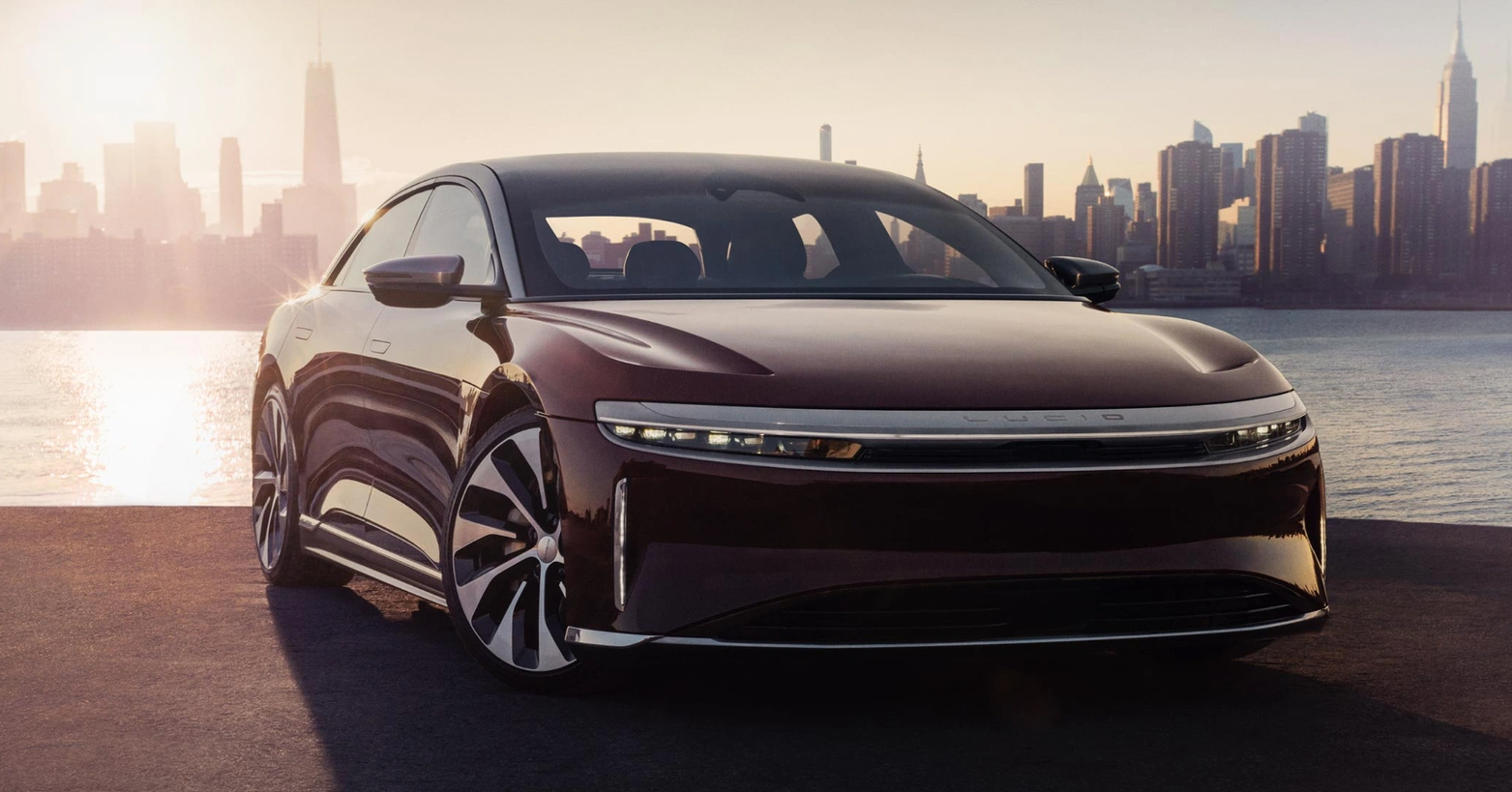 The Lucid Air Pure is a luxury sedan packed with all the mod cons including a 34-inch, 5K Glass Cockpit display and 21-speaker Surreal Sound system. Lucid started off life as a battery manufacturer, so their expertise in this department has excelled past the competition, making lighter and more efficient batteries with ridiculously good charging. It also has a beautifully aerodynamic body which is best in class. CEO Peter Rawlinson was also the Chief Engineer of the Tesla Model S, so he knows his way around making a beautiful car with anything between 800 and 1,111 horsepower. One writer compared the Lucid Air to the iPhone for its potential to rock the industry. The sheer amount of good press it received in 2021 when cars started to hit the public sent Lucid's stock rocketing 280%. This is a name to watch going forward, and the Lucid Air series has already been labeled the 2022 car of the year by some.
Charge Time: 20 minutes to charge 482km via 900V+ Wunderbox Range: 650km 0-100km/h: 2.5 seconds Price: US$77,400-$139,000 Top Speed: 200km/h
Toyota bZ4X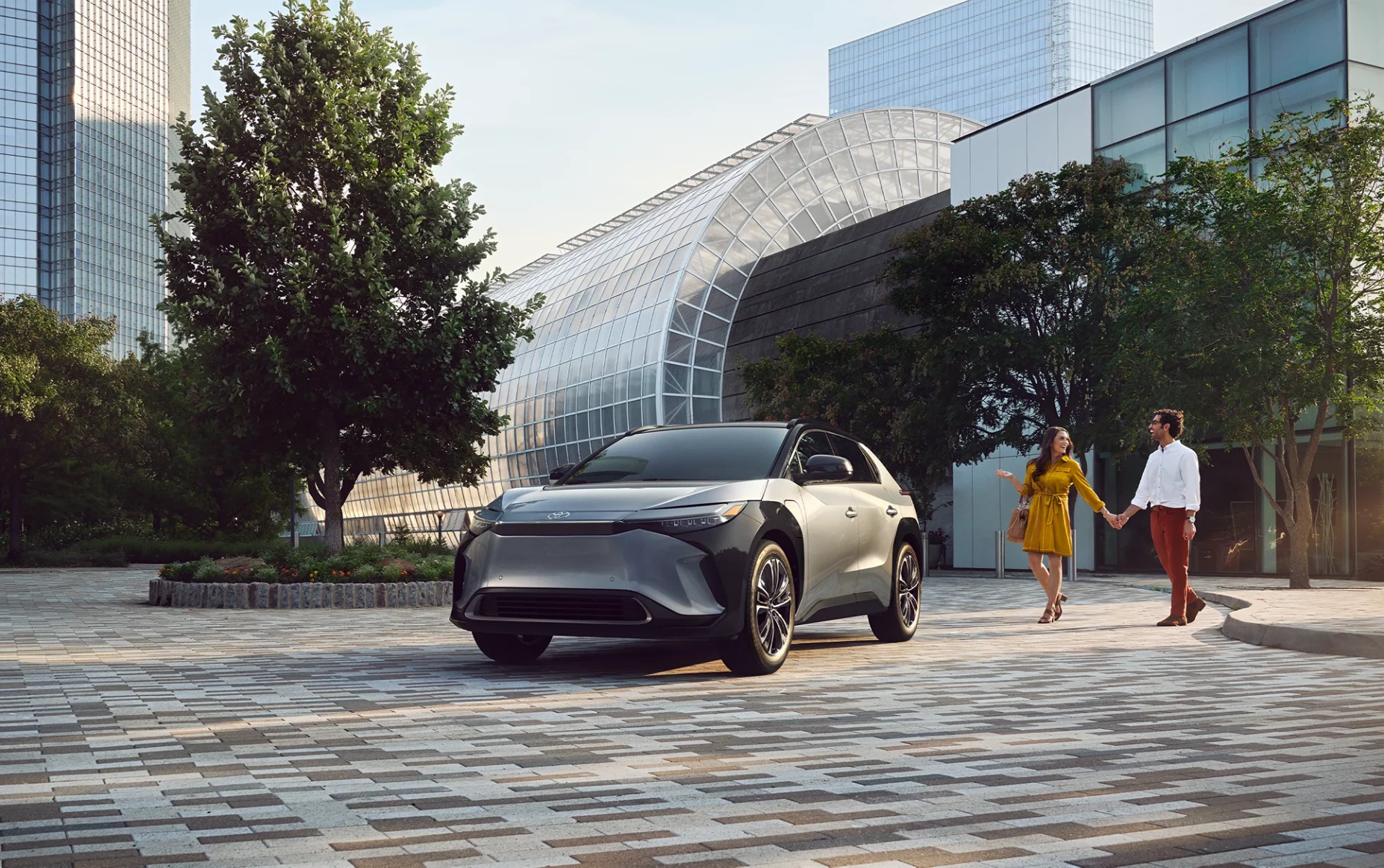 The rollout of Toyota's bZ4X marks the first of a global series of battery-electric vehicles to be introduced under the global "Toyota bZ" brand umbrella. By 2025, Toyota expects to have 70 electrified models available. The bZ4X offers the off-road performance you'd expect from a capable SUV, coupled with the smooth and fun driving performance inherent in an all-electric vehicle. Toyota was mindful of its workhorse status, and aimed for the bZ4X to have a battery capacity retention of 90% after 10 years of ownership. Using the latest Toyota Safety Sense, the Pre-collision system has been improved to offer Low-Light Cyclist Detection, Daytime Motorcyclist Detection and Guardrail Detection. One cool feature is being able to lend a digital set of keys via your smartphone to family and friends remotely so they can take the bZ4X for a spin. One day people will be calling the AA for a fast charge on their phone after getting locked out of their car.
Two versions will be available at launch, a front wheel drive with 201hp and 256Nm of torque and an all wheel drive with a dual-motor set-up delivering 215hp and 336Nm of torque.
Charge Time: 30 minutes to 80% with 150KW fast-charging Range: 402km 0-100km/h: 7.7 seconds Price: $39,000 – $42,000 Top Speed: 160km/h
NIO ET5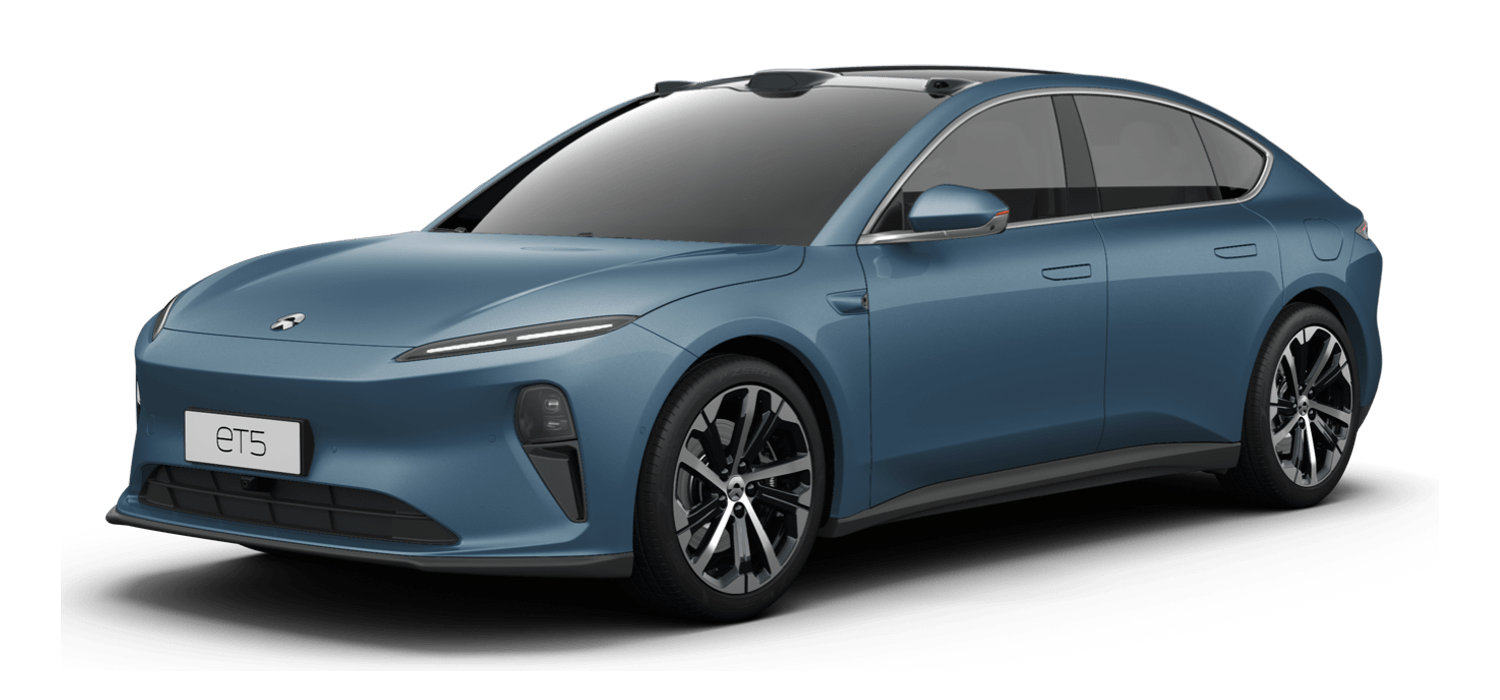 China is making some big moves in the EV space, and the NIO ET5 is no exception. If estimates are to be believed, this vehicle could have one of the longest ranges for an EV, up to 1,000km! Comparing it to something like the high performing Tesla Model S, which only has a range of 650km, this could be a game changer in terms of range anxiety. If you've never heard of NIO before, they were only started in 2014, and in 2020 only sold 43,000 vehicles, including its first vehicle the seven-seat ES8 SUV which has had solid reviews in Europe.
The ET5 comes with three battery choices, 75kWh standard range version (550km range), a 100kWh Long Range variant (750km range), and the main event, a 150kWh Ultralong Range version which offers the fabled 1000km range. This figure is based on the Chinese CLTC standard, based on a typical Chinese driving experience of urban start stopping, rather than the WLTP standard used in Europe and USA.
Fascinatingly, this all-wheel drive sedan comes with AR glasses which gives you an augmented experience within the cockpit. Details are sparse but it could possibly deliver custom HUD elements around your vehicle rather than in the dash.
Charge Time: 3 minutes with battery swapping service Range: 550-1000km 0-100km/h: 4.3 seconds Price: US$51,500
MG ZS EV
She ain't the prettiest, but the ZS EV takes the prize as NZ's cheapest electric car on the market, taking advantage of the governments clean car discount. It doesn't have the best in almost anything except for being a downright bargain. The 2022 model is still under wraps but we can expect it to be spruced up with a bigger battery pack for a longer range and some new cosmetics. Powered by a 44.5kWh, water-cooled, lithium-ion battery, delivering 353Nm of instant torque and with 105kW of power, you'll have real electric acceleration, and can enjoy a driving range of up to 262 kilometres from a single charge. If you're looking for value for money, keep an eye on what MG brings to our shores.
Charge Time: 18 hours to reach 80% from an empty charge Range: 262km 0-100km/h: 8.4km/h Price: NZ$49,990 Top Speed: 170km/h
Volvo C40 Recharge
Vovlo's C40 Recharge is is an XC40 with the edges smoothed out, making it their very first ground up EV vehicle, making way for when 100% of their fleet will be electric by 2030.
Volvo wants you to enjoy their classic experience, just with no guilt of pouring noxious fumes into the air. Two 78kWh lithium-ion batteries deliver a combined 402bhp to deliver a top speed limited to 180km/h.
Interior entertainment includes a Harman Kardon premium sound system. It's integrated with the Google Play Store and Maps which can also pin point where your next charging station pit stop is.
Not only is it kinder to the planet, it's also kinder to all the cows they could have skinned, opting for an entirely leather-free interior experience.
Delivery is scheduled in New Zealand for the second half of 2022.
Charge Time: charge from 10 to 80 per cent in around 33 minutes. Range: 444km 0-100km/h: 4.7 Seconds Top Speed: 180km/h
Aptera SEV
"We're doing the impossible – something no other automakers have been brave enough to do," Aptera states on their website. Make a car nobody would want to buy? Nope. Turns out the answer is to make a hyper efficient EV.
"Aptera was created from the ground up with one purpose in mind — energy efficiency. Our unique shape allows Aptera to slip through the air using 30% of the energy compared to other electric and hybrid vehicles on the road today."
While other manufacturers are either staying with tried and true silhouettes or bizarre computer generated box shapes, Aptera has gone for aircraft chic. They promise 1600km of range on a single charge and up to 64km of solar powered driving per day. That means you can do most of your daily driving and commuting without charging at all. Just make sure your SEV is exposed to the elements at all times. Using their guide, worst case scenarios in New Zealand would still result in up to 30km of free driving a day. Efficiencies have been made in every area, including a dolphin-shaped undercarriage to remove any extra drag and using ultra-lightweight composites to make it weigh 30% less than any other EV on the market.
It has 25 cubic feet of rear storage, two seats and uh, three wheels. So it's not a people mover, but by god it's one efficient commuter vehicle. Plus if it gets stolen, it'd be pretty easy to describe.
Charge Time: 110v STD:20km / hour. 800km / hour with rapid DC chargers Range: 1,600km 0-100km/h: 3.5 seconds Price: US$25,900 – $46,000+ Top Speed: 177km/h
Have a look at more articles from the March/April 2022 Issue
here