CyberTrucks are a thing of the present
Despite a somewhat goofy reveal in 2019 resulting in a broken windscreen, Elon Musk's Cybertruck has developed a cult following not limited to those of us here at M2. In July the first truck rolled off the conveyor at the GigaFactory in Texas. The boost in Tesla's stocks due to the good news of production getting started and massive amounts of pre orders has once again sent Musk to the number one spot for the world's richest man, jockeying out Bernard Arnault for the top spot. There are 1.9 million preorders for the truck, with the expectation that when things get fully underway Tesla could sell between 250,000 and 500,000 cars. The bad news is, if you ordered one now you'll be looking at a five year wait.
In regards to the demand for the Cybertruck, Musk told investors that it's "so off the hook, you can't even see the hook."
Pensively Floating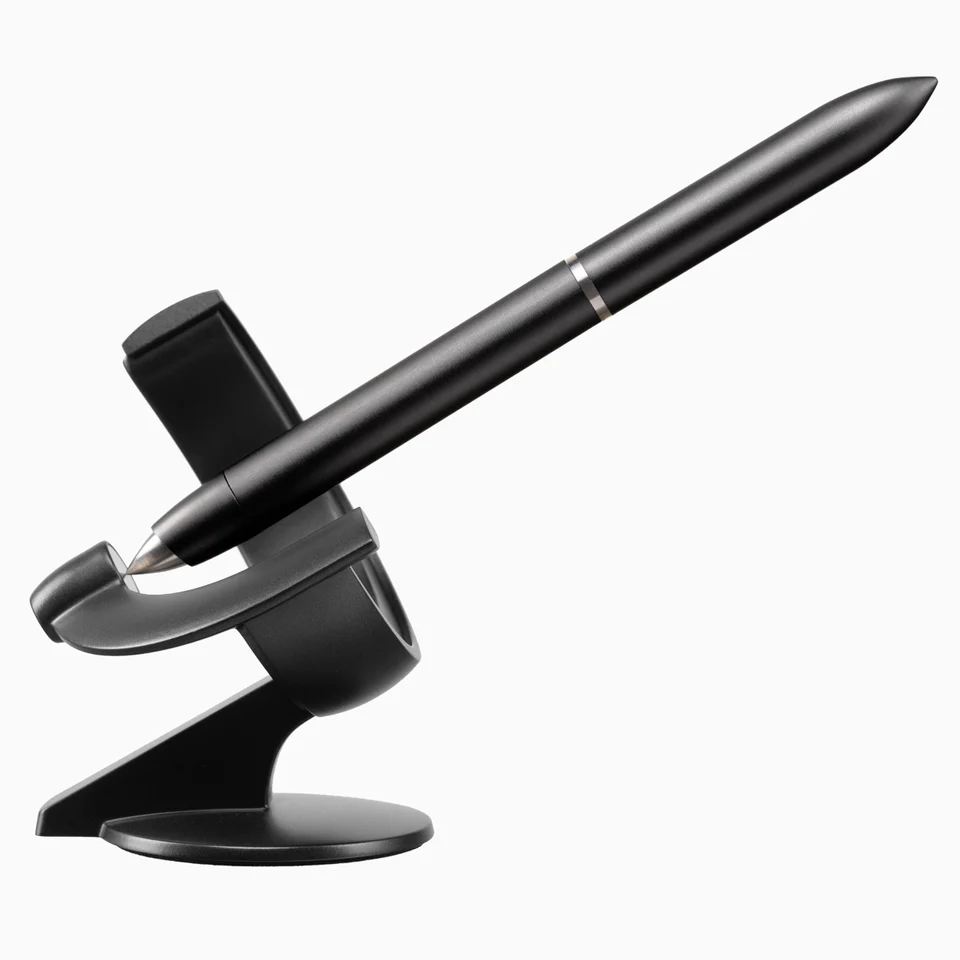 A 20th century man is nothing without a pen. A 21st century man is nothing without.. Uh, the internet I guess. But keep your feet firmly planted in two centuries with the Levitating Pen 3.0. It's the future and the past all wrapped up in one, and it makes a pretty classy desk fascinator to boot.
At its core this is like a modern inkwell, except the pen free stands at a 60 degree angle via a charged magnetic field, bobbing in place. It's interchangeably a fountain or rollerball with the aid of some fast attachments. It also makes a pretty good fidget spinner when not in use, giving it a quick flick will set it spinning for about half a minute due to hardly any friction. It's available in black and silver.
RRP$211 shop.yankodesign.com
Listen to the Nebula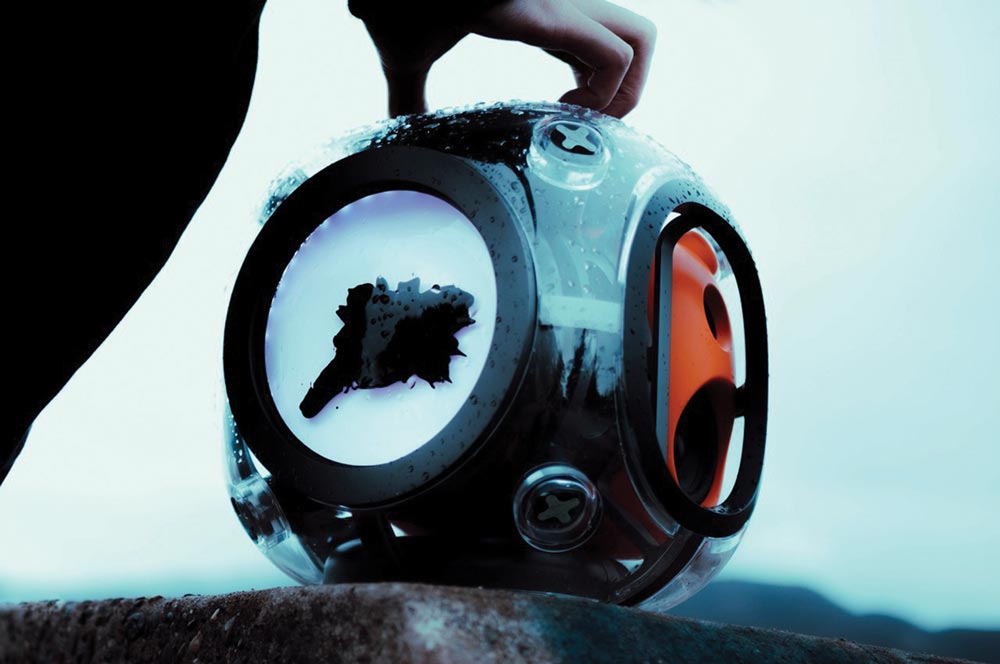 Did you ever see Arrival? You should, that movie rules. If you ever thought that the alien writing style would make a great music visualiser then you aren't alone. The lads at BoltBolt have developed a modular designed bluetooth speaker that takes queues from NASA's golden age of space flight to create a truly eye-catching piece of tech. To top it off on one side is housed a glob of jet black Ferrofluid which is manipulated with magnets to dance in rhythm with your music. Creepy and cool!
Two clear shells are held together by an aluminium frame letting you see right into the guts of the thing, and it sure is pretty. Specs include 360 degree sound via 4 high fidelity speaker drivers, TWS Bluetooth 5.3, ambient lighting, and a smart control touch panel to literally top it off. Volume can get cranked to 86±3dB. Dimensions come in at 210mm on every axis (it's a cube!) and it weighs 5kg total.
kickstarter.com/projects/awakenchen/boltbolt-nebula
The Last Press You'll Ever Need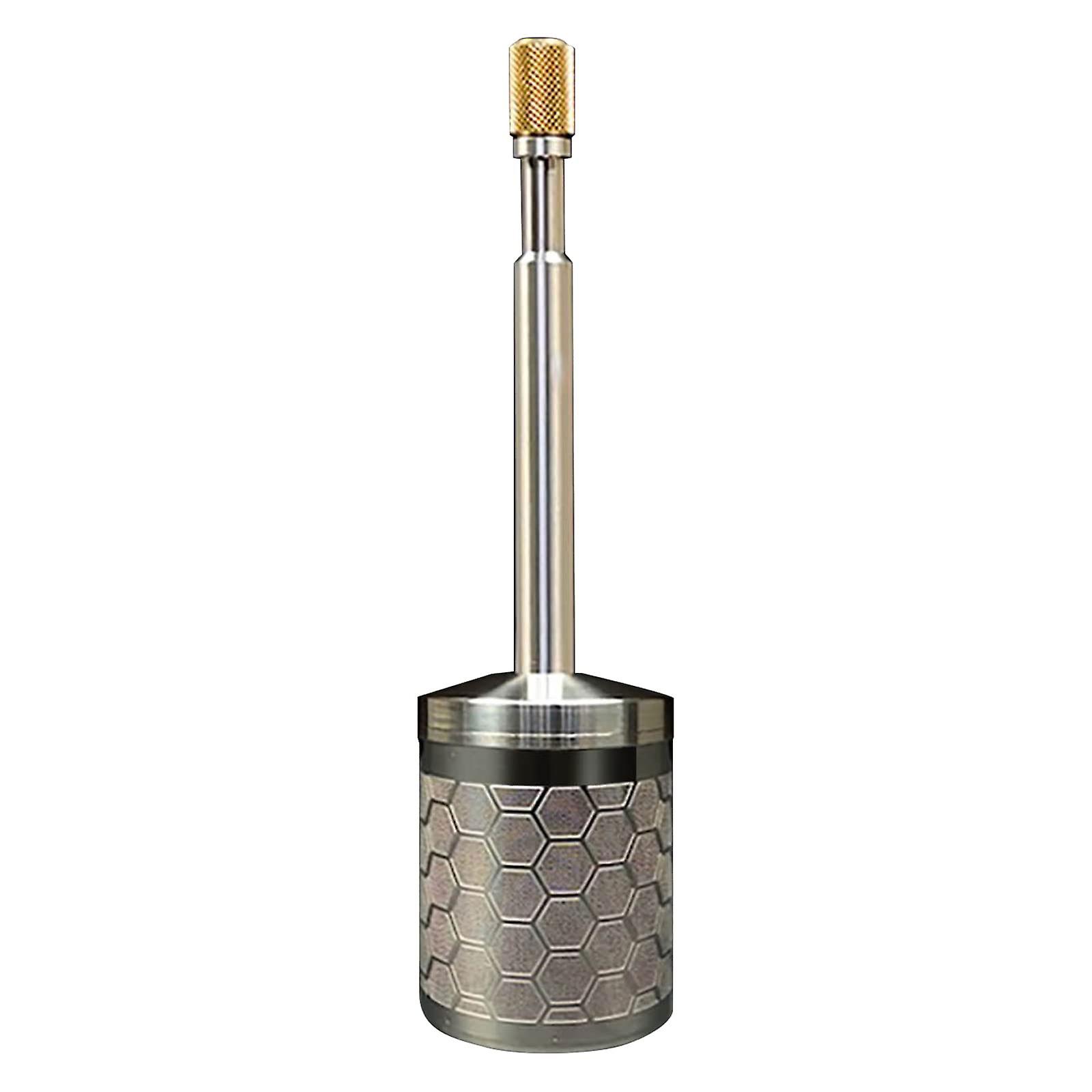 The original FinalPress found massive success on Kickstarter, and now the final(?) FinalPress is having another go to become the ultimate coffee brewing solution that replaces bulky tools with its compact, portable stainless steel design, engineered to make brewing a breeze. The sum of it's parts is a stainless steel spring powered plunger, a laser cut 200 micron filter, a carrying sleeve, and finally a separate mason jar lid for cold brew. Simply fill the filter with your coffee, screw the plunger tight, and then stir for about ten seconds into your mug. Finally press the plunger and enjoy your coffee. Then put the wet plunger into its carrying sleeve to deal with later. Should be fiiiiine. The cold brew cap holds the plunger in place as you leave the mason jar overnight to brew. Then the next morning or afternoon, enjoy your cold brew! It's easy and portable. You just gotta lug around a mug and coffee on the side. Oh and maybe some milk. Maybe some sugar. Could do with a tea towel, oh and the kitchen sink for cleaning up afterwards.
Xbox X Porsche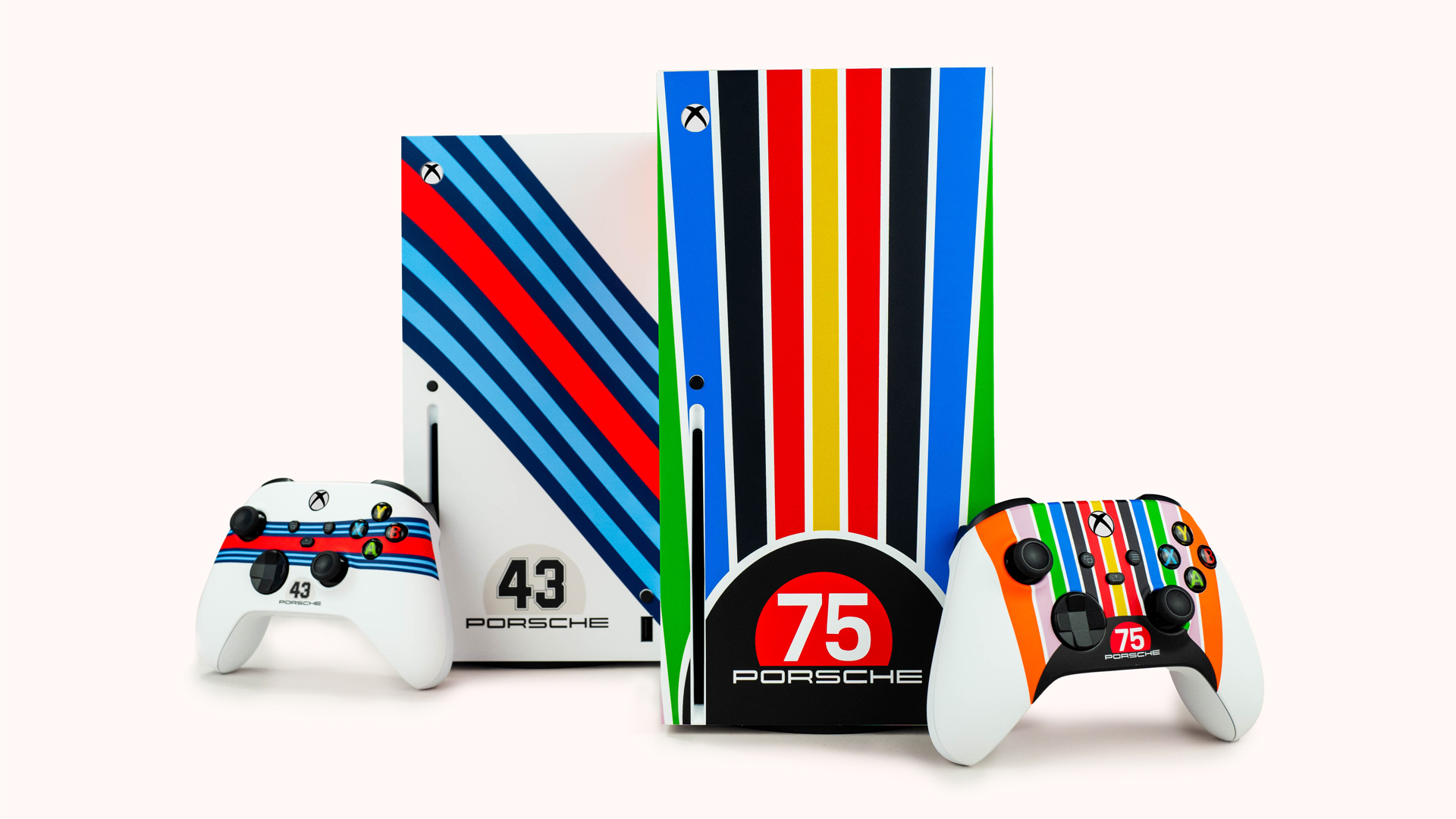 To Celebrate 75 years of Porsche Xbox has teamed up with the automaker to create a limited collection of custom Xbox Series X and matching wireless controllers. Unfortunately these aren't retailing anywhere, and Porsche and racer fans have to vie for Xbox's affections to win one instead.
It comes in six different colourways, 75th Anniversary / Porsche 963, Salzburg (1970), "Hippie" (1970), "Pink Pig" (1971), Porsche Racing Edition (1978) and 911 GT1 (1998).
Available from porschexboxsweepstakes.com till October 1
Meet the T20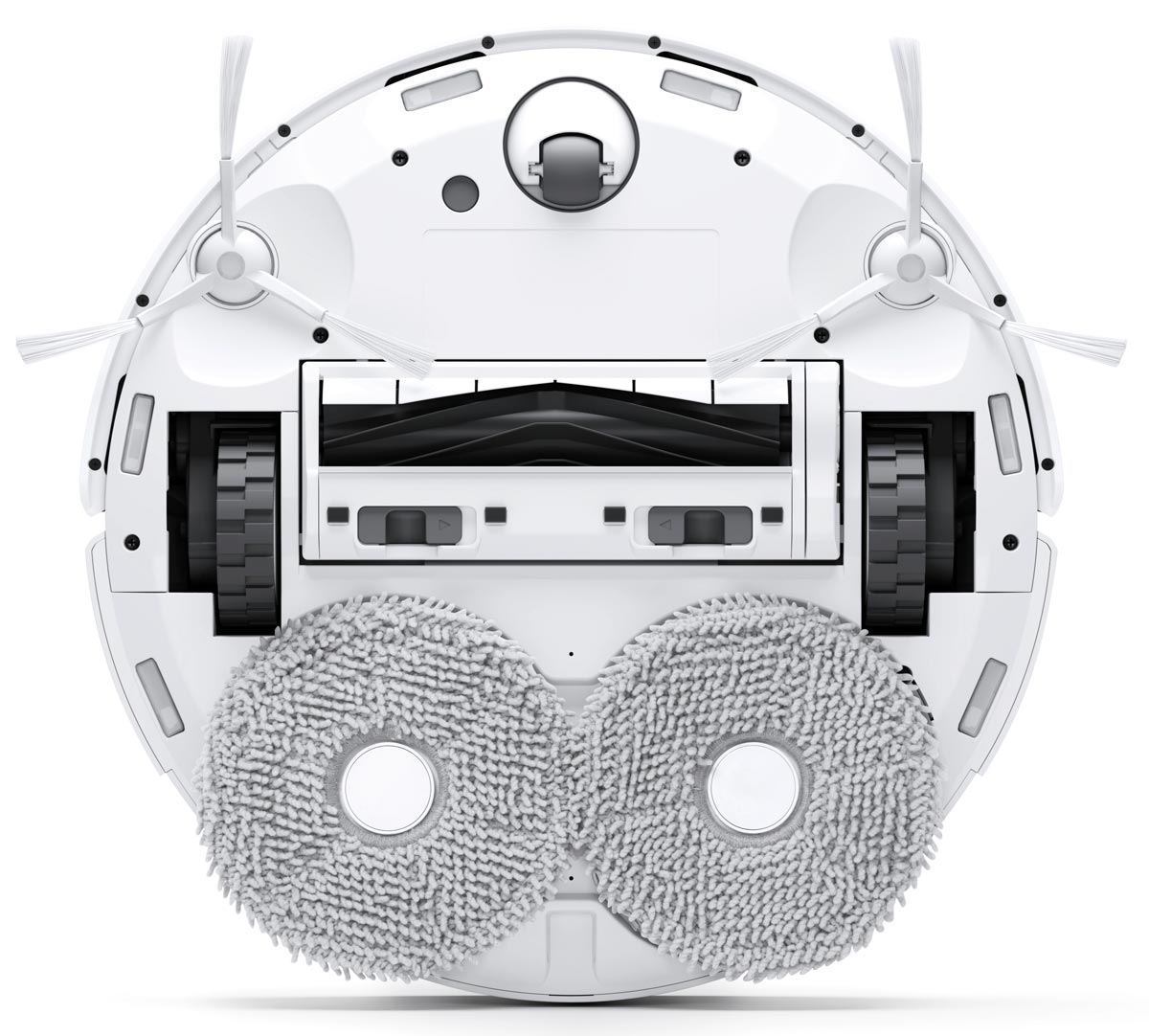 The DEEBOT T20 OMNI is packed full of new features making home robotics an increasingly seamless integration into modern life.
ECOVACS ROBOTICS have gone out of their way to bring flagship features into this robot with a new Hot Water Mop Washing and the intuitive Auto-Lifting Mop functionality for a comprehensive all in one gadget.
The T20 has a 5200mAh battery for about four hours of cleaning on a single charge before returning to its proprietary OMNI station for a full servicing, top up, recharge and dust bag emptying. It's got it all in hand leaving you to get back to what you do best, not clean. The station's 3L dust-bag ensures hands-free cleaning for up to 75 days.
You can find the DEEBOT T20 OMNI now with a recommended retail price of $1999.
The Air Cruiser
The Air Cruiser turns any car into a convertible soft top. The Air Cruiser is the lightest rooftop tent coming to market, just in time for everyone to start reconsidering their fuel economies. I don't know how I personally feel about the idea of pitching tents on top of cars, but I guess in countries that have more creepy crawlies to deal with this might be prudent, and somebody likes it because it blew its funding goals on Kickstarter out of the water.
It unfolds with a button press with zero need to fiddle with poles or pumping. All you need to fit it to your car is a set of crossbars.
Climbing inside is done via a telescopic black ladder that extends down to ground level. It's Made of 280g ripstop polycotton canvas as a thermal regulating, poly cotton shell that can handle up to G-Force 7 winds. On the bottom is a honeycomb weave base. On the inside is a memory foam thermal mattress, dimmable LED lighting and windows with blackout curtains for a full 360 degree panoramic view.
Pricing starts at about $3,500. kickstarter.com/profile/cinchpopuptents
Digitise The World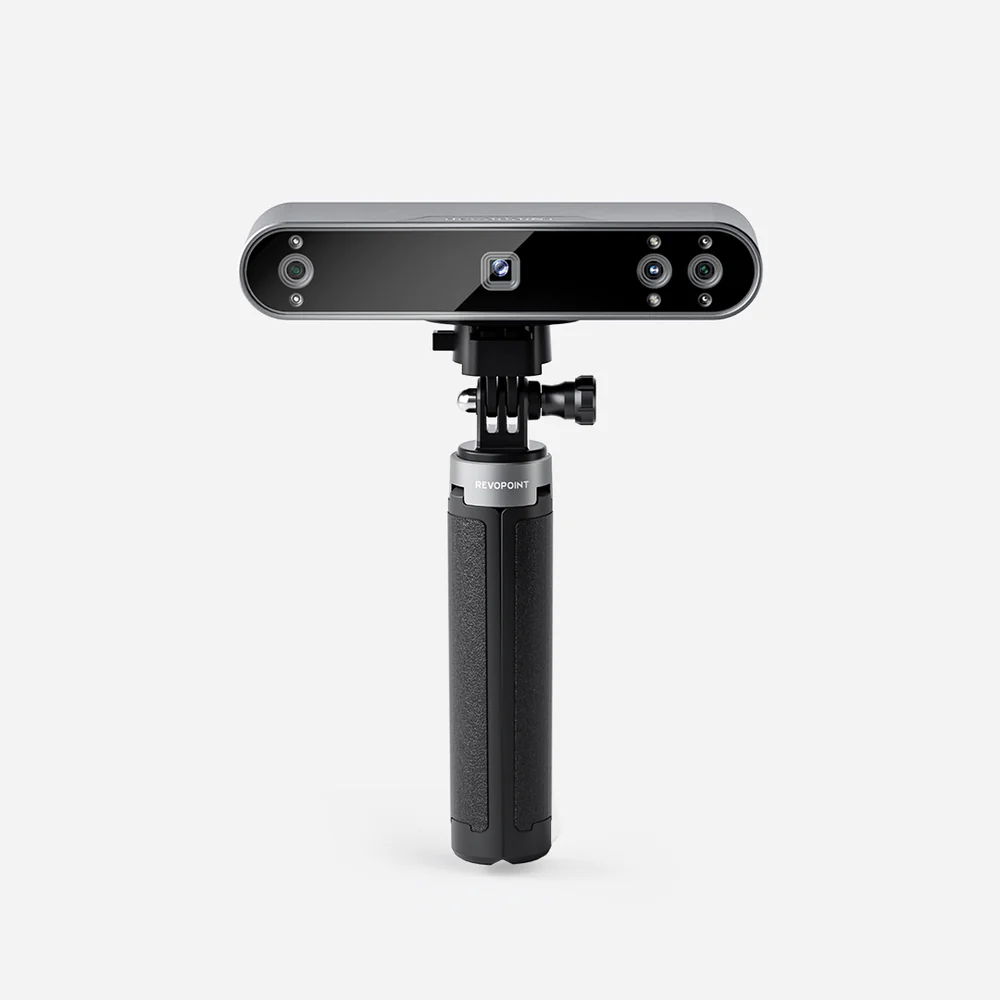 Every year it gets easier to 3D scan objects and import them as assets into your projects. POP 3 promises to be the next generation of this technology, with a 9-axis Inertial Measurement Unit (IMU) that continuously measures your movements to eliminate any faulty frames from fast movement and shaking. This makes the final output so much cleaner. Accuracy of mapping your objects can be precise up to 0.05mm. Accurate marker point tracking can be achieved with the help of dual infrared LEDS mounted next to both depth cameras providing extra light for better marker point tracking. Three buttons control pausing, starting and controlling the camera's exposure.
With the help of Wi-Fi 6 the POP 3 can deliver data lightning fast, and a USB-C port has you covered for the non-air based data delivery.
Pricing starts at $659 revopoint3d.com
Seeing Stars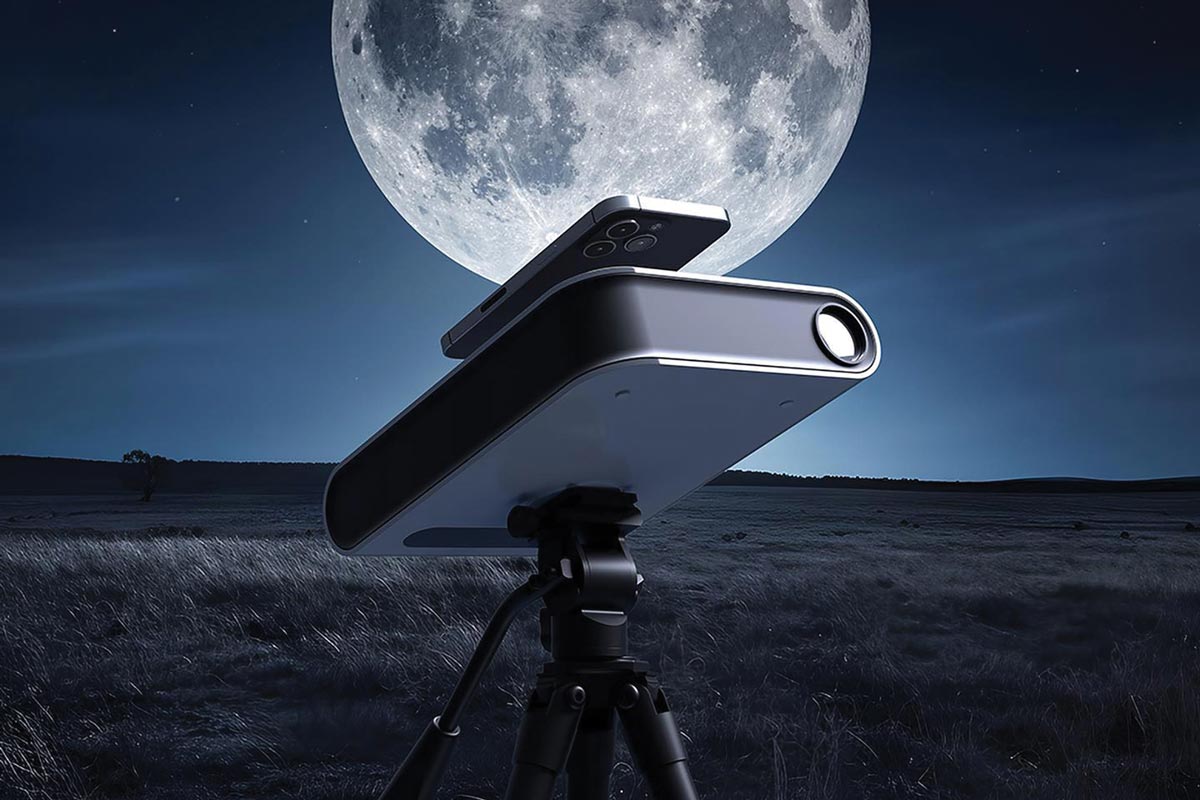 Designed by Vaonis Hestia is a Smart Telescope designed to work with any smartphone past and present. Shaped like a book on a tripod it has an adjustable magnetic tray on the top to flop your phone down onto. The cameras then peer through a viewfinder which gives a boosted 25x zoom. The results are impressive. With an iPhone 14 Pro using the telescope it was able to capture clear craters on the moon. Use it in conjunction with the 'Gravity by Vaonis', Hestia app, to keep up with solar events and guides to help pinpoint what you want to aim the camera at. Consider it a tour guide of space. As far as consumer grade telescopes go, this one is a natural evolution for the age of smartphones.
kickstarter.com/profile/vaonis
Play Games Get Shot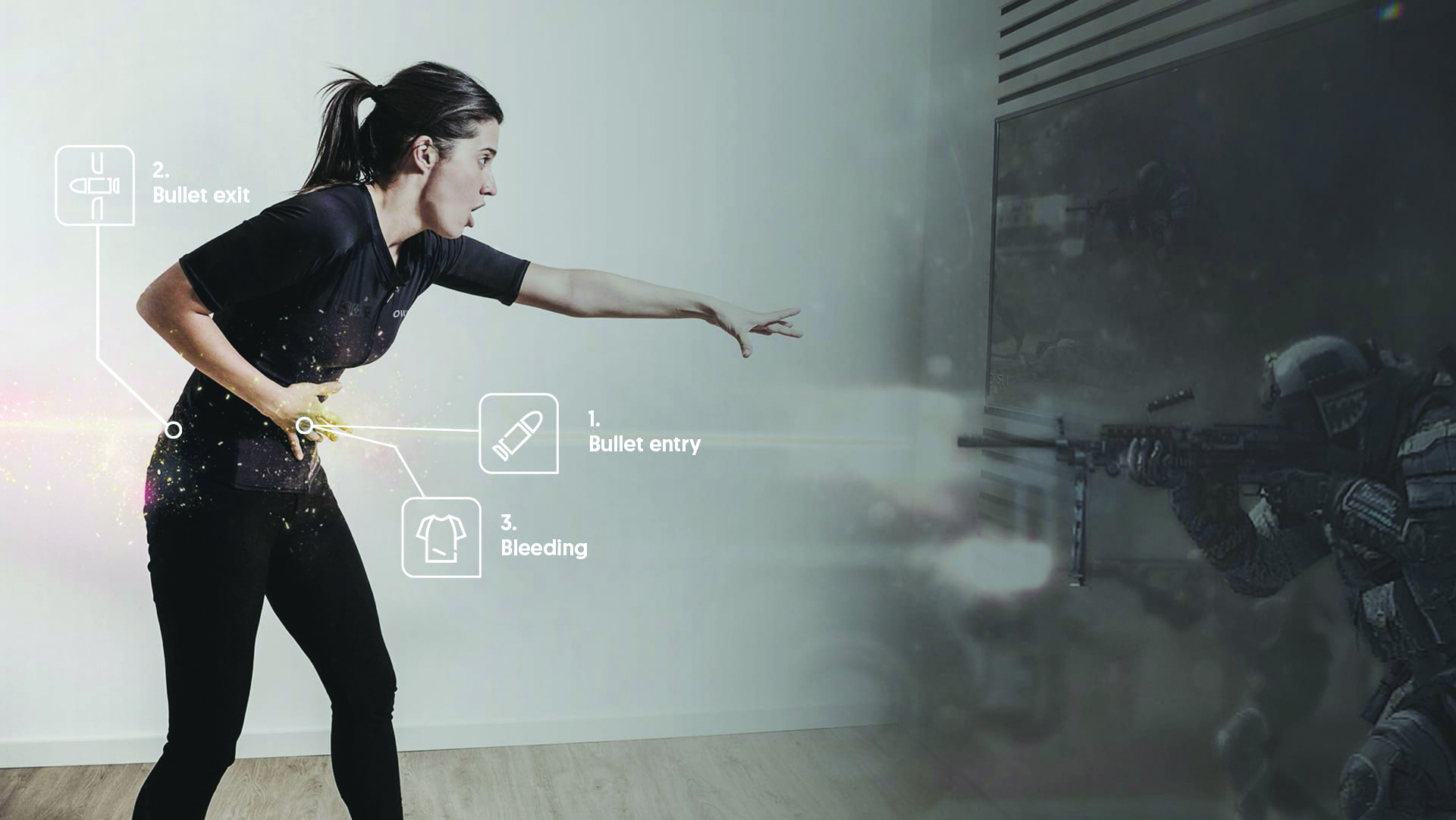 The OWO Haptic vest is in an interesting space. Essentially it's a vest that wires into your game and gives you haptic game feedback via electrodes embedded in the suit. Unfortunately most of the things people feel in games are getting shot, stabbed or bludgeoned. The site is littered with models posing in positions that make it look as though they enjoy abdominal stab wounds, or having bullets punch through their backs. While things like recoil, collisions and feeling as though you're lifting or pushing heavy objects are incredible for immersion in VR and totally worth considering the investment for, they just don't give the immediate impact of seeing someone looking as though they're getting gunned down by a SWAT team while they're looking at their laptop.
Pricing translates to about NZ$900. available from owogame.com