Among Amazon's latest announcements was one particularly fun piece of tech, a robot trike that toddles around behind you ready to acquiesce to your every beck and whim, as long as it doesn't involve any stairs. 
Dubbed the Astro, it has all the tech you'd expect from a Rhomba with an Alexa balanced on it plus some. It has a large expressive tablet for a face, a 1 metre extendable 12-megapixel periscope camera for eyes (for looking over furniture), and most importantly, two cup holders in the back, for delivering cold (or hot!) beverages.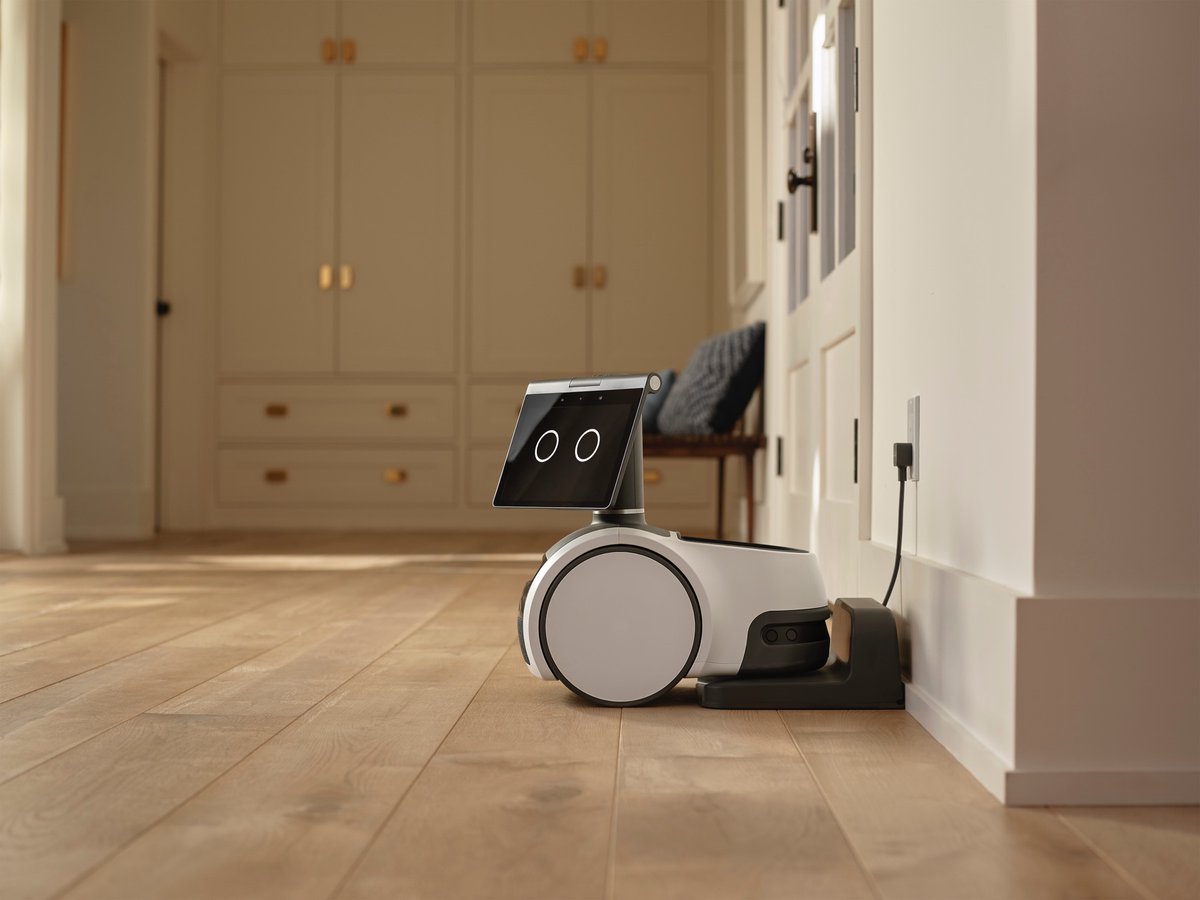 Unfortunately it doesn't have arms so someone else is still going to have to use all their fine motor skills to stick a drink into it, but hey, at least it will deliver it to you. It has facial tracking and can differentiate different users and comes with all the home security bells and whistles you'd expect of something bristling with cameras. It can be programmed to understand where different parts of the house are, making vocal commands simple, and it also has a charging base it will help itself to when it's running low. 
This device weighs about 9kg and has a wheel diameter of 12 inches. It's even got a 5-megapixel video calling camera so you can crouch down on the floor and chat to relatives. Amazon, knowing how little people trust them with personal data these days (despite giving them massive amounts of it everywhere they go online), were at pains to explain what data is stored locally, such as the floor layout of your house, and the biometric facial recognition. A "portion of that data is sent securely to the cloud" to give your phone enough control to order it around. Only one device can be pared to the Astro at a time.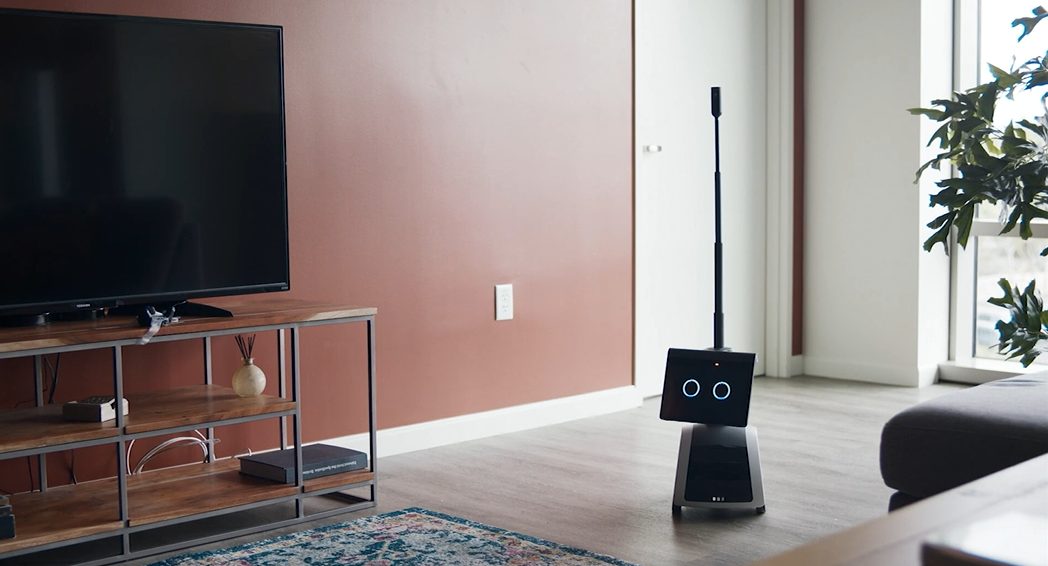 So does anybody actually want one of these things? I'm not so sure they've made a convincing enough show of what this thing is capable of, A low cost roaming security camera is kind of cool, and having a tablet follow you round on wheels MIGHT be useful when you have your hands full. But until these things have arms and can cook me a good meal, I think I'll pass.
Currently the tech is being trialled in a limited invite only release, so you need to know someone who knows someone if you want to spend the US$1000 it's going to take to get one of these in your home. When it releases at a later date, consumer RRP is expected to be US$1449.