Last month, Netflix released nature documentary series, Our Planet, narrated by environmental icon, David Attenborough. The four year project involved over 600 crew members and looks at Earth's wildlife habitats and the animals that call it home, ranging from the icy shores of Antarctica to the plains of Africa.
Here we see a springtime scene showing gentoo penguins on the ice shores of the Northern peninsula of Antarctica.
Photo Credit: Sophie Lanfear / Silverback/Netflix
Feeding Time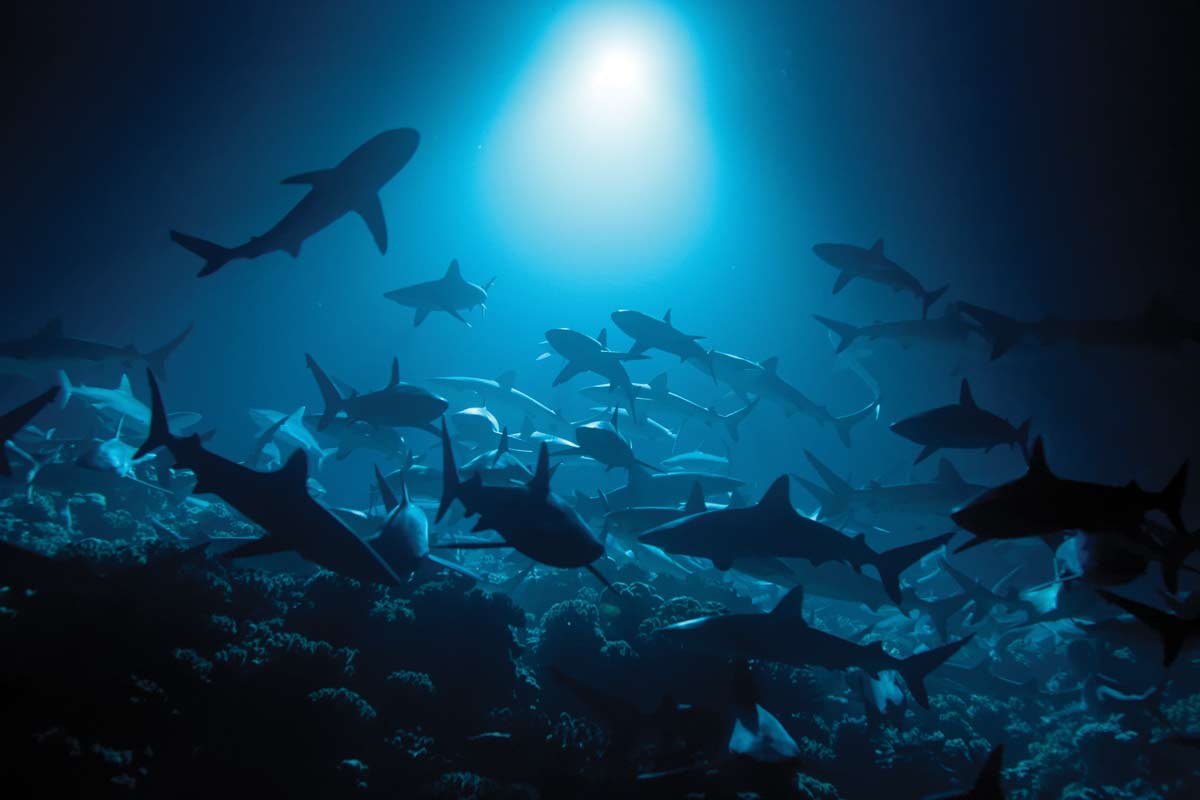 Another still from Netflix series, Our Planet, showing grey reef sharks during their nighttime hunt in the coral reefs of French Polynesia.
Inside the UNESCO Biosphere Reserve is a 200 metre wide pass that is home to up to 750 resident sharks. Every year this number balloons into the thousands when they all gather together for mass spawning.
Our Planet is now showing on Netflix.
Photo Credit: Gisle Sverdrup/Silverback/Netflix
You'll also like: