As history would have it, many great wines have been forged along the most unforgiving edge of that terroir deemed best capable of expressing its place in a wine. A complex of natural, environmental influences such as poverty in soil nutrients and water that force the grapevine to dig deeper into the ground to survive amid harsh, marginal climates, which demand that grapes must struggle to ripen. Add to this the notoriously pernickety nature of the Pinot Noir and you get an inkling of just how difficult it is for a winemaker to persuade all the stars to align in order to produce that holy grail of wines – the perfect Pinot Noir.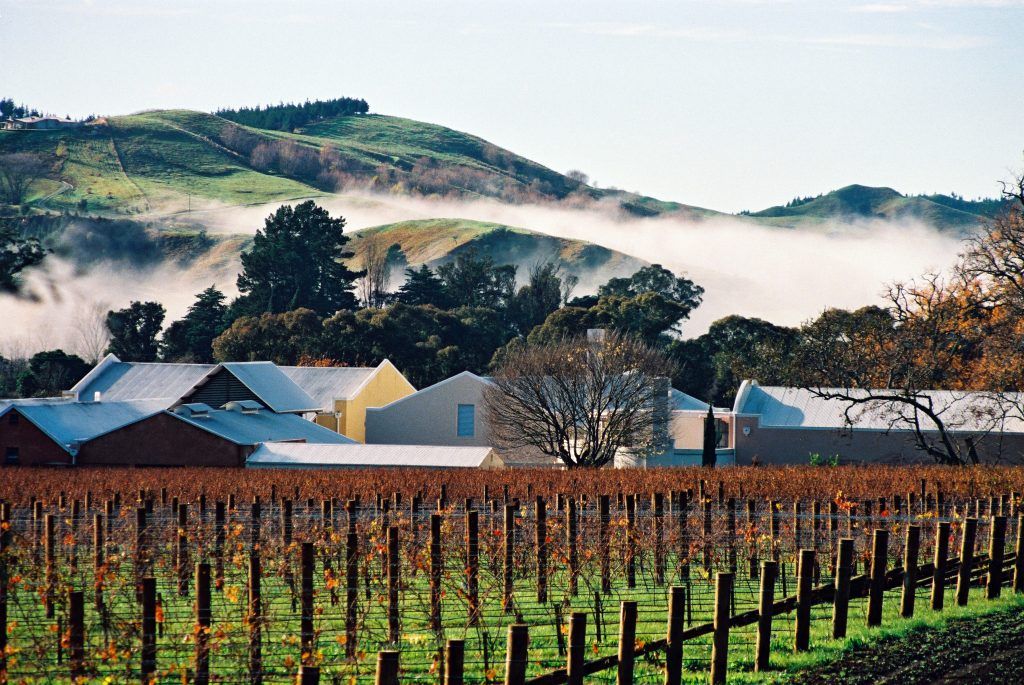 In the 1890s, a family estate vineyard pioneered the first Pinot Noirs to come out of the Hawke's Bay region. What started as a modest batch of the noble grape hand-harvested and vinified amidst the Havelock Hills, producing a wine that would garner immediate critical acclaim, would become the genesis of a world-class Pinot Noir that remains to this day, a sublime expression of its terroir. That vineyard is Te Mata Estate, which is still family-owned and continues to hand-harvest and vinify their grapes in the very buildings that crafted their pioneering Pinot Noirs.
Today, the Te Mata Estate winemaking team is headed up by Te Mata's Senior Winemaker, Philip Brodie, who has applied his experience creating Pinot Noir in Burgundy to an ambitious multi-decade project, which began in 1999 with the planting for four pinot clones on a specially selected inland site of ancient, elevated river terraces. Further planting of additional pinot clones, including vine material not used before in New Zealand in 2002, 2015 and 2018 allowed the project to gather the critical momentum to produce, 20 years of vine age later, the second ever release of Te Mata Estate's premiere vintage of Alma Pinot Noir '19 accompanied by their Estate Vineyards Pinot Noir '19.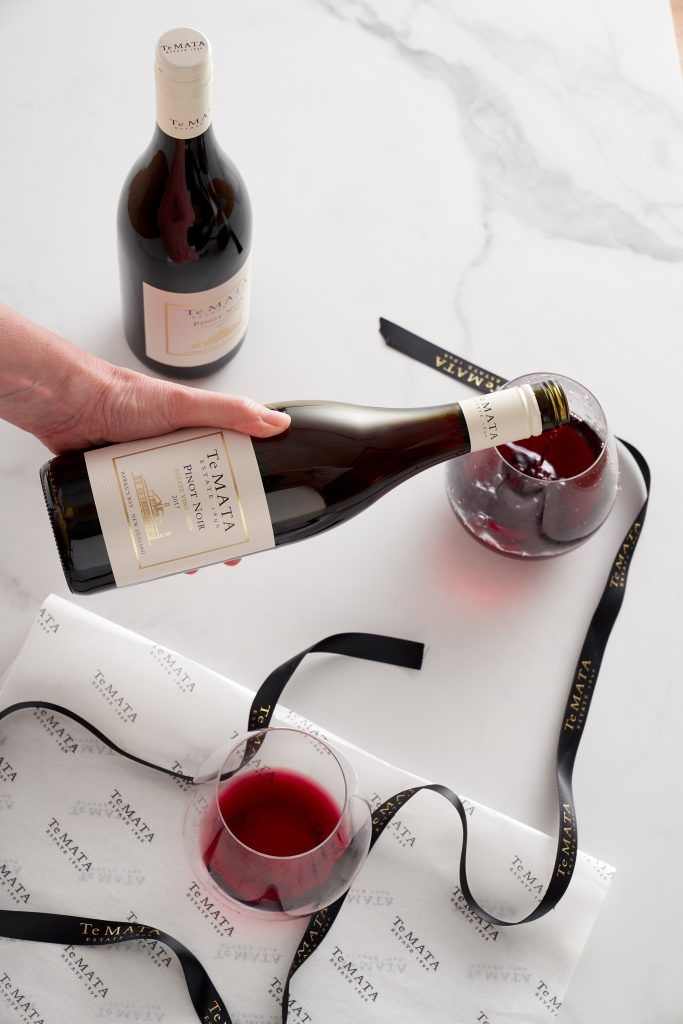 The Estate Vineyards Pinot Noir '19, like its brooding mineral and savoury sibling in Alma '19, rewards Te Mata Estate's undying passion, patience, perseverance and likely anguish, heartbreak and disappointment that seems requisite to pursuing the ultimate Pinot Noir, with even greater depth and finesse to their already critically accepted noble grape wines. It is yet another "finest expression" of Te Mata Estate's commitment to producing great New Zealand Pinot Noir, its individual lots each destemmed and treated to a traditional warm-plunged fermentation, the resulting wines then undergoing extended maceration on the skins before pressing. A reflection of Te Mata's Senior Winemaker, Philip Brodie's Burgundy experience, the separate pinot lots are run to a mixture of new and seasoned French oak barriques for maturation, completing a Burgundy oak programme developed specifically for the multi-decade project.
Estate Vineyards Pinot Noir '19 showcases a bright burgundy colour with a purple edge accompanied with a prompt aroma of ripe strawberry, raspberry, lavender and nutmeg. A palate inhabited by soft red fruit and silky fine tannins is layered with a touch of vanilla and smoke to express a beguiling ripeness, overdelivering on complexity, finesse and mouth-filling structure. Yet another highly auspicious offering from Te Mata Estate that reflects their dedication to the highest standards of New Zealand fine wine, Estate Vineyards Pinot Noir '19 is priced at $29.90 and available strictly by allocation only.
Visit Te Mata's website to experience it for yourself.