Have you bought an iPhone 14 Pro and worry that it isn't the status symbol it once was? Never fear, now you can put it in a case that makes it practically unusable, but incredibly blingy.
Using the Rolex Cosmograph Daytona as its base, luxury designer Caviar have created a work of art that is designed to let people know you are extremely robbable. The primary black body that makes up the bulk of the titanium case is made of black PVD used by Rolex. The accents and the frame are made of 18K gold. The watch contains eight diamonds and is fully functioning. Who needs a watch app when you literally have a watch welded to the back of your phone?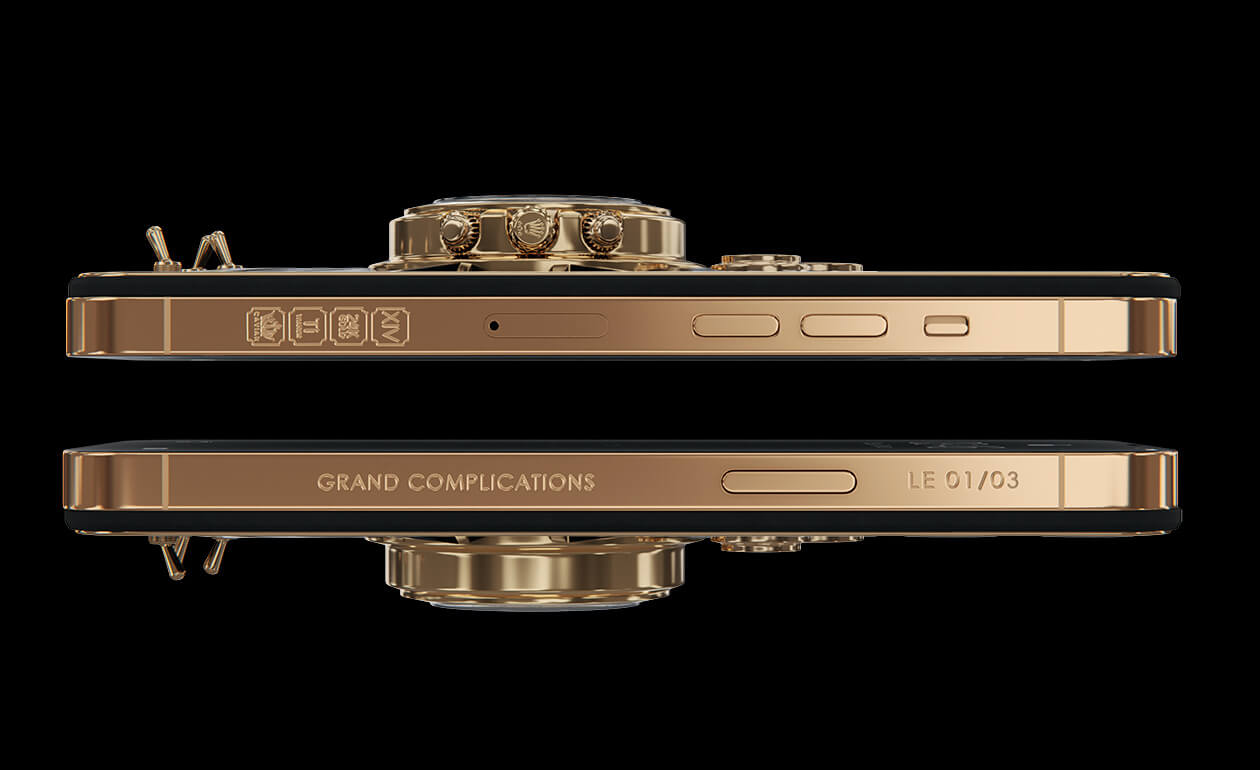 Also cast in 18K gold is decorative dials representing the instrument panel inspired by the dash of the Blue Bird supercar of Malcolm Campbell. In fact, the entire case is inspired by cars of the 1930s, calling back to the roots of the Rolex Cosmograph Daytona itself.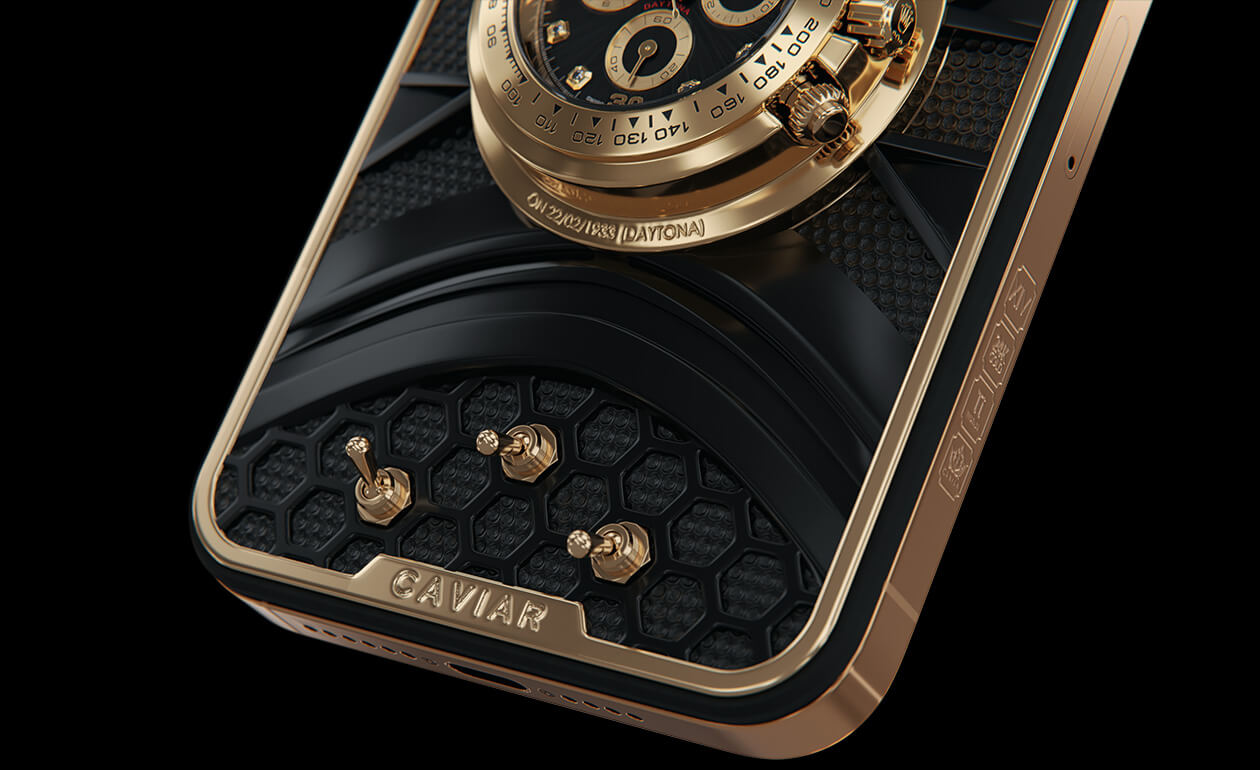 The three small switches at the bottom of the case are all flickable, although they serve no actual purpose. Who needs fidget spinners when you've got little switches to fiddle with while nervously hanging out with super models?
This is an extremely limited run, with only 3 pieces ever being made. Pricing starts at $134,000.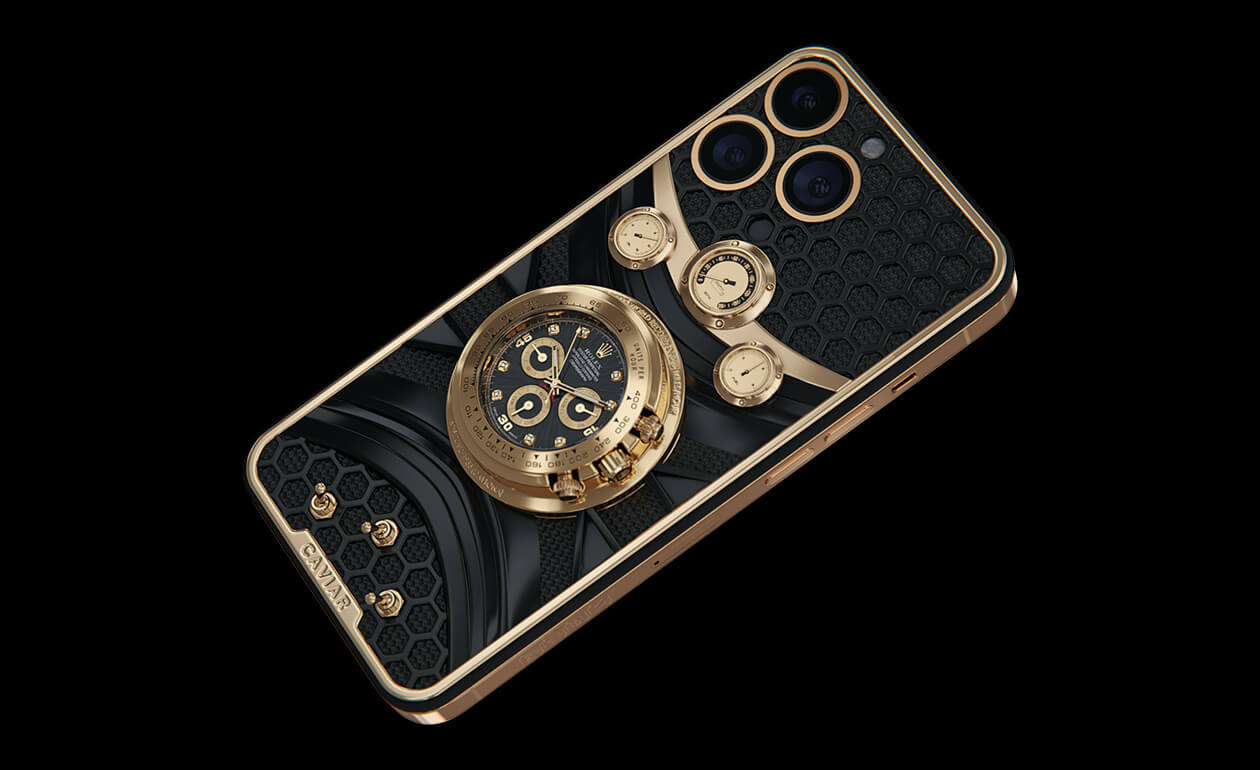 Some people are trying to shield themselves from inflation by buying houses and gold. Why not buy an iPhone case instead?