For every budding amateur actor around the globe, making it in Hollywood is the goal, the endgame, the criscendo. However, many actors spend years and years crafting their art, with little to no avail. We've all been conditioned to believe that the only way to truly 'make it' in Tinsel Town is to know the right people, or to be born to the right family. Only a few, successful Hollywood stories are built from nothing but spit-and-sawdust, determination, complete chance, hard-work, and a dream. They're the stories that stick out for us. The stories that have heart and character. The under-dog, the diamond-in-the-rough.
Heralded as one of Hollywood's greatest newcomers of the last couple of years is the always-cool Henry Golding. It's hard to cast our minds back to when he was an unknown name. Thanks to his portrayal of Nick Young in Crazy Rich Asians, Golding's face is one of the most recognisable ones on the planet. He's then hopped from strength to strength, his schedule jam-packed with movie roles, or business meetings for his own Long House Productions, or being an ambassador for a jewellery brand. That is what makes Henry Golding, in my mind, so damn likable. He's worked (and continues to work) so hard to get where he is, and we all know that wherever he's going, it'll be fantastic.
The Golding Dawn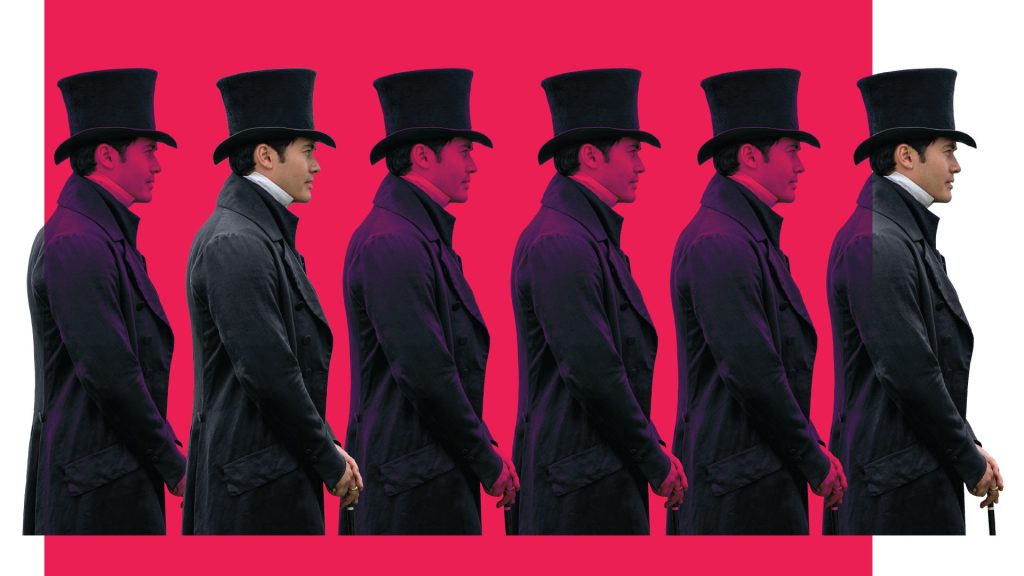 The youngest of three children, Henry was born in February 1987 in Sarawak, Eastern Malaysia. The son of Margaret (a Malaysian-born au-pair) and Clive (a British helicopter engineer), the young Henry grew up a happy, carefree child. As his dad was an expat, he spent most of his younger years surrounded by English speaking kids in a migrant community in the sultanate state of Terengganu. Henry got super-frustrated at his mum when she tried to teach him Malaysian terms. Margaret is a representative of the Iban (or Sea Dayak) tribe of Sarawak, so wanted to bring him up with ancestral values and lessons, but Henry saw himself as a glass-cut pom, and—as he worshiped his dad—he wanted nothing more than to speak like him, and learn all of the British ways. It was at age eight that Henry, his parents and his two siblings flew 12,688km eastward to Surrey, just south of London, to relocate.
"It was so exciting," Golding told the British entertainment magazine NME in 2020. "As an eight-year-old, your world just blew up. The world of possibility and new smells, new feelings, new people, new sweets, new schools!"
In Surrey, Henry was enrolled in the then-called Warwick School where he worked hard at his studies, and spent most of his time on the weekends with a small swarm of 'geeky' (his words, not ours) mates playing Street Fighter, or Magic: The Gathering. Fame and stardom didn't feature on the radar for the young Henry at all. Even the spotlight didn't interest him; he was quite a quiet, often-shy sort've kid. Even though the kid had some lukewarm amateur acting creds, like playing one of the Three Wise Men in the primary school Nativity Play, or the title character in The Wizard of Oz, drama wasn't his passion at all. He'd rather sit at home playing video games and reading comics.
Something that did have a lasting (unfortunately negative) effect on Golding—especially whilst attending Warwick—was casual racism. He was one of only a few Asian students who attended the school and frequently got harassed by his fellow students. As Golding hadn't experienced anything like this before, this abuse certainly took its toll, with Henry feeling dissociated from his peers. He even spoke (and still speaks) with a lightly prosodic English tongue, due to his father's influence, so the abuse was purely based on the way he looked.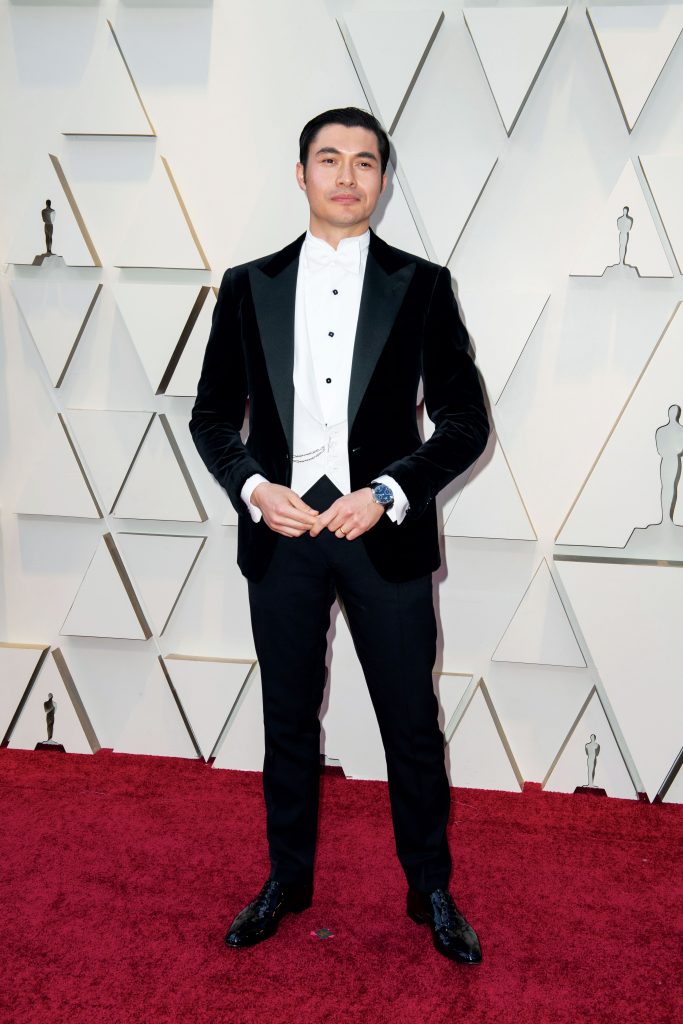 "Casual racism was rife back then because there weren't many Asians," he told The Guardian in 2020. "We were called every racist name under the sun. It wasn't even the right racist names, but they would just say them because they were kids. It was like: 'Oh, s**t. I've never experienced this.'"
At age 14, after completing his GCSEs, Golding tightened his boot-straps and took some weekend jobs sweeping up hairy bits at the local barbers, which he reportedly really enjoyed doing. He consequently gained an apprenticeship in hairdressing and got jobs at swanky West London salons, where he cut the hair of several well-known people, like Kate Middleton's brother, James. On Watch What Happens Live with Andy Cohen in 2021, Golding revealed that he even brushed shoulders with the to-be Duchess of Cambridge at his place of work.
It was having conversations with several Malaysian clients—who he naturally bonded well with—that he got the idea of using his likable personality for TV. Golding, when not working or studying at school, spent his down time watching and being inspired by the stylish, effortlessly cool presenters of MTV Asia so this idea sparked a new dream in him.
From Hairdresser to TV Personality
After dropping out of high school at 16, Golding spent a couple of more years on the salon circuit—where he worked under the tutelage of 'royalty-shearer', Richard Ward. Around the age of 21, he threw all caution to the wind, bought a one-way ticket to Kuala Lumpur, Malaysia to reconnect with his family and he tried his luck at several in-demand travel host gigs on the BBC, National Geographic and Discovery Channel. He dipped his toes into the presenting pond with The 8TV Quickie, a 15-minute nightly variety show that previewed current movies, took incoming calls and gave out spot prizes to lucky contestants.
He also had a brief stint at ESPN, but that fell flat after a while as he wasn't too interested in narrating football. With such a uniquely mixed heritage and background, Golding wow'd audiences (and producers) with several well-known travel shows.
During his impressive presenting career, he's explored the Soganli Valley of Cappadocia, even travelled across New Zealand—skydived in Queenstown, and popped up to Rotorua—and presented on Mekong in Laos, specifically looking for a dying culture of elephant trainers, the 'mahouts'.
Reportedly, his craziest experience to date caught on camera, however, was when he wanted to really explore his heritage on his mother's side. Called Surviving Borneo as part of a 2017 Discovery Channel Asia documentary, Golding travelled into the deepest part of Sarawak to meet the Penans, Borneo's last surviving nomadic tribe. As is common practice for all males in the area, Golding took a traditional rite of passage, called a 'bejalai', which included slaughtering wild pigs, sleeping in the middle of the jungle, adorned a new Penan name and getting a traditional tattoo. By taking a 'bejalai', he was then officially allowed to wed.
"My mother brought me up with the Iban values," Henry told NextShark in 2019. "I knew that if you wanted meat, you're going to have to kill for it. It's almost like travelling back in time. To receive that name was a real honor for me."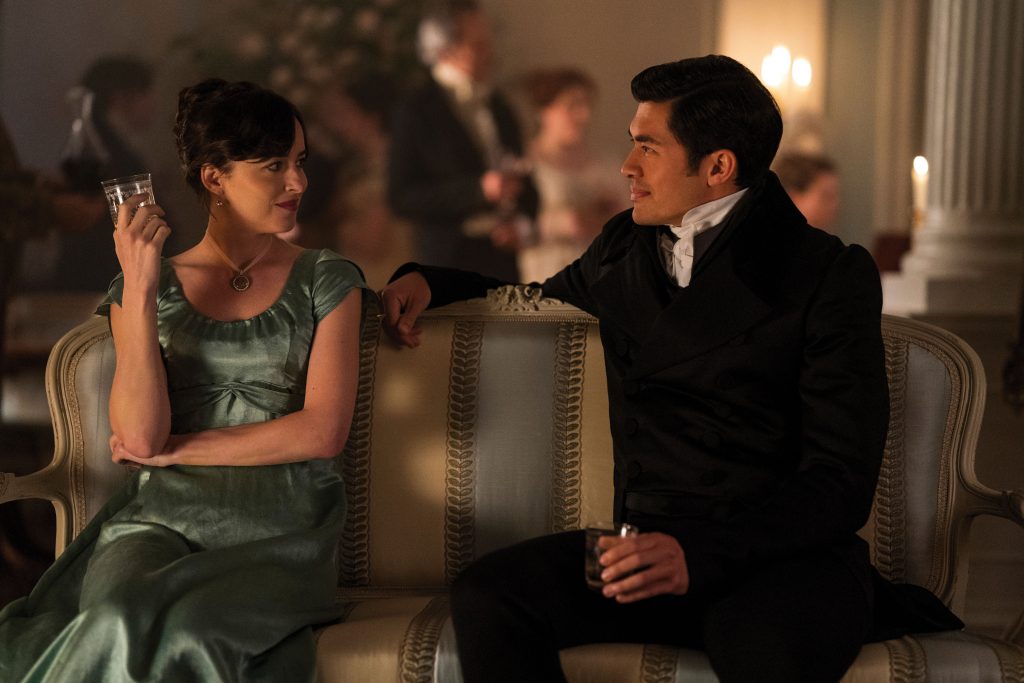 Welcome to the Big Screen, Mr. Golding
It was around this time, as Golding was working hard travelling the world and reporting on his adventures, that the American big-shot film producer, Jon M. Chu was struggling to cast the lead role in his to-be Hollywood blockbuster, Crazy Rich Asians. For starters, it was a ground-breaking premise that would offer Hollywood studios the opportunity to show off diversity in a respectful way.
Jon was looking hungrily to cast the perfect actor for the character of Nick Young, a good-natured, charming and charismatic history lecturer at New York University and member of the Shang-Young clan, one of the richest and most powerful families in Singapore.
It was during a chance meeting five years prior of Chu's accountant and Golding in Malaysia that the 'real-life Nick Young' was discovered. Henry Golding was Nick Young. That got the alarm-bells ringing and Jon snapped into action, messaging Golding on Instagram to get a hold of him. They met on Skype for a brief chat, and according to Golding, he was flown to Los Angeles for a 'chemistry read', and was offered the part two and a half weeks later. As Young hadn't acted before, and only presented on TV, he turned the offer down several times, not convinced that he could give justice to a main protagonist of a hit film, set to take the world by storm.
"When the offer came, I was like, 'Oh, I've heard of [Crazy Rich Asians]'," he explained to the hosts of the hit American talk-show, The View, about his initial thoughts on the role in 2018. "It's going to be fantastic, but it's for someone else, someone else who is going to bring the A-game, who's a legitimate actor, who the studio's going to gamble on. Because it's such a big deal."
After a brief holiday in Tokyo, where he read Kevin Kwan's book cover to cover, he surrendered to the idea, and took up the mantle of playing Nick Young, recognising that this was truly a fantastic role for him. Joining the star-studded cast of big Hollywood names, like Constance Wu, Ken Jeong, Awkwafina and Malaysian icon, Michelle Yeoh, Golding was certainly in good company. Especially seeing as this was his first big acting gig.
"I only told my dad because it was so under-wraps," Golding told Jamie Blynn from Us Weekly in 2018. "I knew if I told my mom, she'd be chatting away with everyone in Malaysia!"
For Hollywood, this film pioneers so much—it's the first majority-Asian cast Hollywood movie since The Joy Luck Club in 1993. As well as being pure escapism, the cultural influences force Asian culture to the forefront. The script flips multilingually between English to Cantonese to Mandarin effortlessly. The ensemble cast (especially Golding, but we're biased) is stunning. With Henry Golding being one of the main stars, this role catapulted him into the spotlight and deservedly so.
It won over the critics, earning 96 percent on Rotten Tomatoes and a huge list of awards, including Critics Choice Awards, Screen Actors Guild Awards and nods from the National Board of Review. There is talk of a Crazy Rich Asians sequel, but that is just rumoured and no official dates have been announced.
"I always bug Jon [Chu] about it and he tells me the same thing every time: They're trying to figure out the writing," Henry told Digital Spy. "I know they're working on it, but hopefully sooner than later."
It was after the massive success of Crazy Rich Asians (in which it earned US$239 million worldwide), that Henry Golding became a household name. He was also put on Time magazine's Top 100 list. Whatever street he walked down he was recognised almost immediately. It took the actor a while to get used to the fame, though.
"It's like everybody knows exactly who you are," Golding told Cinema Blend. "The way that they speak to you is different. I've stayed the same throughout. It's just people's perception of you that changes. So I'm struggling with the fame a bit."
Fame, Success, Fatherhood and Long House Productions
Less than a year after the success of Crazy Rich Asians, Golding also launched his own production company, Long House Productions. The business endeavor, with Golding at the helm, promotes on a wide range of global platforms which will include feature films, scripted and unscripted TV, and local-language content. They've even signed a deal with co-financers and producers, SK Global, to spread the word of Long House Productions. The first film they financed was called The Inheritance by writer Alistair Hudson. Their second film will be called Harrington's Greatest Hits with James Strong as head director.
"Henry is the only actor/producer with a deal here," said Starlight CEO Peter Luo to The Hollywood Reporter in 2019. "It's because we see him as a class of one."
Hot off the heels of Crazy Rich Asians, where he became "the Hollywood Asian heartthrob", Golding was snatched-up to star in the black-comedy, crime thriller, A Simple Favor, directed by Paul Feig and starring Anna Kendrick and Blake Lively. It was released in 2018, around the same time as Crazy Rich Asians, and showed that Golding isn't slowing down soon. He has the versatility of an actor who's been in the business for decades. Told as a brilliant balancing act of dry, witty humour and intense thrill, this movie was perfect for Golding to practice his acting chops.
The opportunity for the role came about after Feig found Golding online, presenting one of his many travel videos. Feig then knew Henry was the one to step into the shoes of the handsome writer, who is trapped in a near-fatal love triangle with Lively's Emily Nelson and Kendrick's Stephanie Smothers.
"I'm really drawn to characters that itch something not only in my mind, but in my heart," Golding said to Town & Country magazine at the start of this year. "It can be curiosity, it can be envy, it can be a kind of joy, but if a character sparks an emotion like that deep within me, it becomes something that I'm completely drawn to."
The next year was a big one for Golding. In 2019, he starred alongside Emilia Clarke and Emma Thompson in the feel-good romantic-comedy, Last Christmas, directed again by Paul Feig. He also played a choppy-gangster in Guy Ritchie's, The Gentlemen and played lead honcho in the GI Joe spinoff, Snake Eyes. Based on the 1980's toy-and-cartoon franchise, Golding plays a mute masked commando learning the ways of the Arashikage clan and taking on global terrorists. The spotlight is certainly calling for Golding.
"It was important to start with [my character] pre-training," Golding told the Los Angeles Times in 2019 about how he prepped for Snake Eyes. "We find him at his most broken and at his most troubled as a young man who's lost his way and is on a journey of vengeance. So [Schwentke said,] 'I want to tell the story of how he realigns himself and becomes the Snake Eyes that we all love.' And I was like, 'Sold. Let's go! When do I start training?'"
It's wholesome to add that during the filming of Snake Eyes, Henry and his wife, yoga-instructor Liv Lo welcomed their daughter, Lyla, to the world. For a man with so many things on his plate, and so many studios asking for him to star in their latest films, parenthood is a walk in the park for him.
"It puts everything in perspective," he explained about parenthood to New Delhi-based international news platform, WION. "It has allowed me to really kind of focus on what really matters in life."
The Power of Persuasion
Recently, Netflix has released its latest original production, an adaptation of Jane Austen's classic novel, Persuasion. The last novel to be written before Austen's death, Persuasion has been adapted for stage, screen and film. Netflix's take on Persuasion, however, is a bit different. It's a modern-retelling of the classic novel.
Though the reviews online tell of an 'empty Instagram adaptation' with 'cringey dialogue' and an axing attempt at the 'fourth-wall breaking style of narration from the award-winning and much-loved British series, Fleabag', the characters are gloriously played, with Golding shining. It's worth a watch, for sure.
Starring alongside Dakota Johnson and Cosmo Jarvis, Golding has had the pleasure of stepping into the character of the rakish, self-centered dandy, Sir Walter Elliot. Not so much playing as the main love interest but something much stranger, the thirsty Elliot tries his hardest to seduce his cousin and inherit the family fortune. Yikes. Moral-compasses aside, to the director, Carrie Cracknell, it was an obvious choice to cast Golding for the part.
"It just seemed to me that Henry had this incredible combination of charisma, intelligence, confidence, and wit,' Cracknell told People magazine about casting Golding. "He described the character as a Regency F***boy, which I completely loved. There was also something about Henry's confidence and the sharpness of his wit that felt like he could make Mr. Elliot a real contender."
The Success, Style and Charm of Henry Golding
At the start of this year, Henry joined fellow actor, Scarlett Johanson as the first ever celebrity ambassadors for David Yurman for its 2022 Come Closer campaign, which highlights closeness and connection.
"Henry embodies the passion and grit of the David Yurman man," Evan Yurman said to Fairfax & Roberts earlier this year. "He's extremely talented, principled, and well-travelled, but of all the amazing places he's visited and after all that he's achieved, it is the spirit of New York City that keeps calling him back."
It's so easy to recognise what a cool, chill guy he is by the way he dresses himself. He's graced the cover of numerous men's magazines with bold suits, open casual shirts, dinner jackets and Tom Ford looks. He wears each look effortlessly too and his watch collection is dazzling. Golding has a very Carey Grant-esque persona, so the watches very much tell a lot about the man. When working as a travel presenter, he even spent an entire season's paycheck on his first luxury watch, a Cartier Pasha. Over the years, he's created a great collection of watches, which includes an Omega Seamaster DeVille, a Cartier Tank, a Patek Philippe Nautilus, a Tudor Black Bay and a Rolex GMT.
From the young kid born in Malaysia, and then moving to Surrey, chasing his dreams to becoming a TV presenter and then breaking box-office records, Golding is the epitome of hard-work to make it in the industry. What surprises us all is how effortlessly cool he is.