Released in 1985 and directed by Robert Zemeckis, the cult-classic Back to the Future has been long seen as one of Hollywood's greatest accomplishments. Surprisingly mainstream and absolutely ridiculous, mixing much-loved quotable lines to over-the-top pseudoscience.
A contextualised narrative of a typical school kid (Michael J. Fox) and a kooky scientist (Christopher Lloyd) navigating the past, present and future in their trusted time-machine, the infamous Delorean. It's amusing to note that an initial idea for the time-machine was to use a stationary object, reportedly a fridge. Using the fridge was vetoed by producers however, with fears that younger audiences might mistaken actual refrigerators as time machines.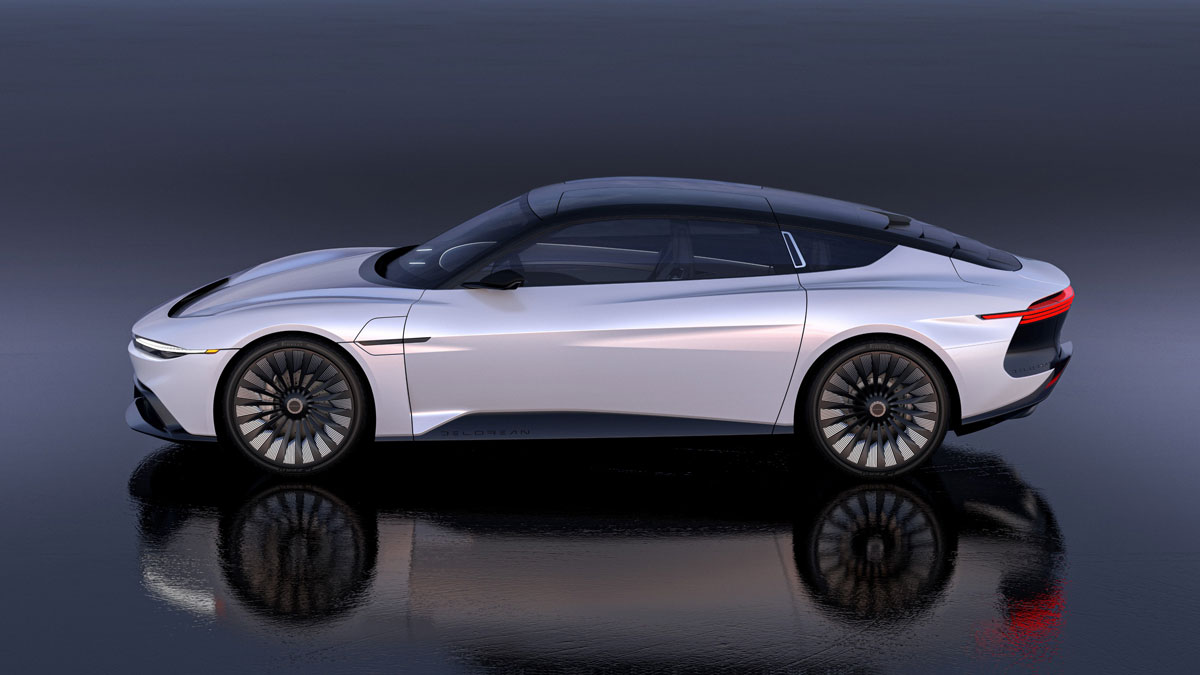 Thank the stars that the DeLorean was chosen though. What a beautiful car. The original coupe—known officially as the DeLorean DMC-12—is probably just as famous as the films. Originally designed by award-winning Italian automotive designer, Georgetto Giugiaro and gracing the streets in 1981, the DeLorean was the most advanced-looking car at the time. It's got such an eye-catching look that people who don't know the difference between a Honda and a Skoda can easily spot a DeLorean.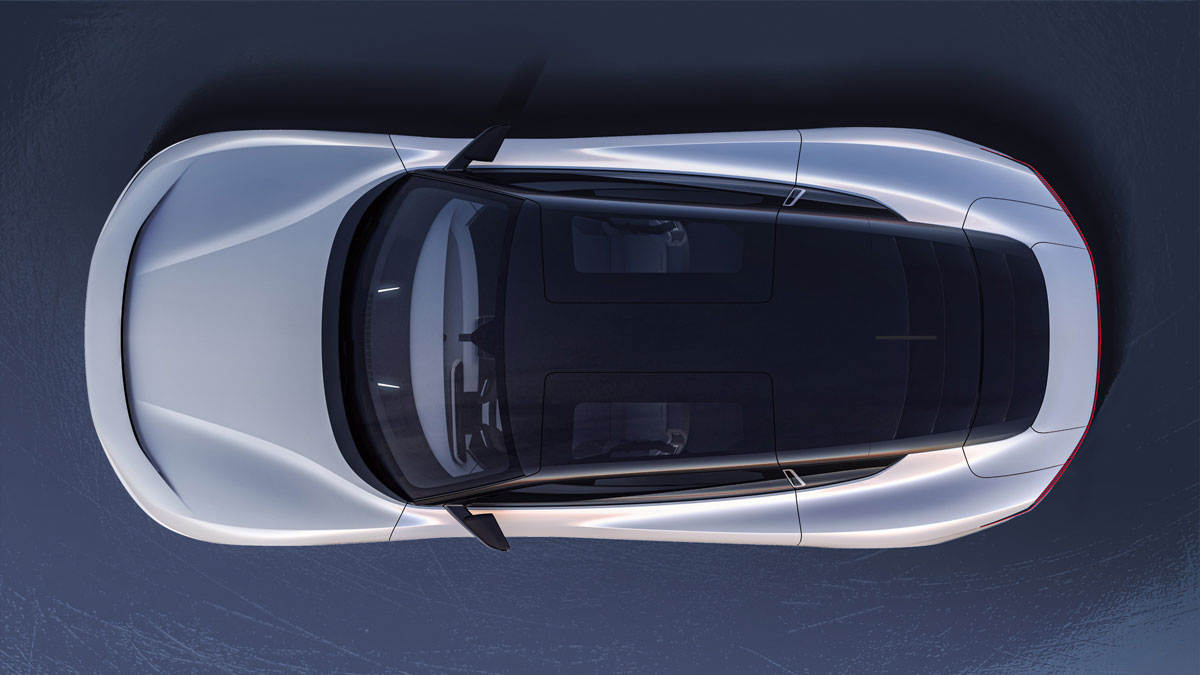 Now, almost 40 years on, DeLorean is back with a new take on its DMC-12. Named the Alpha5, the sleek sports car has arrived with classic louvres and iconic bat-wing doors. Its outer design is slightly different from the DMC-12, with a more modern feel—futuristic LED lights, sophisticated curves and big alloy wheels offer a more up-to-date vibe.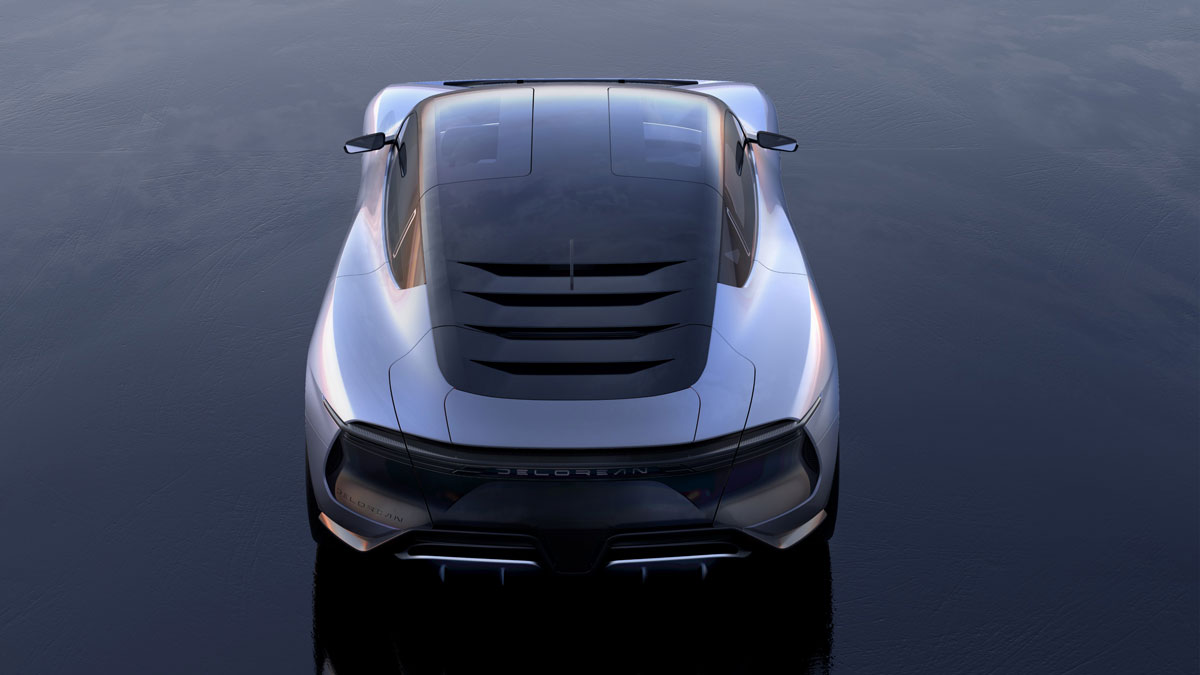 Inside the DeLorean, the original design remains with a three-spoke steering wheel and a rectangular central console, but the manual switches have been changed to widescreen displays and touchscreen navigating. Bespoke interior fabrics and fittings give the inside of the Alpha5 that brand-spanking new look that we love to see in any futuristic rendition of a much-loved car.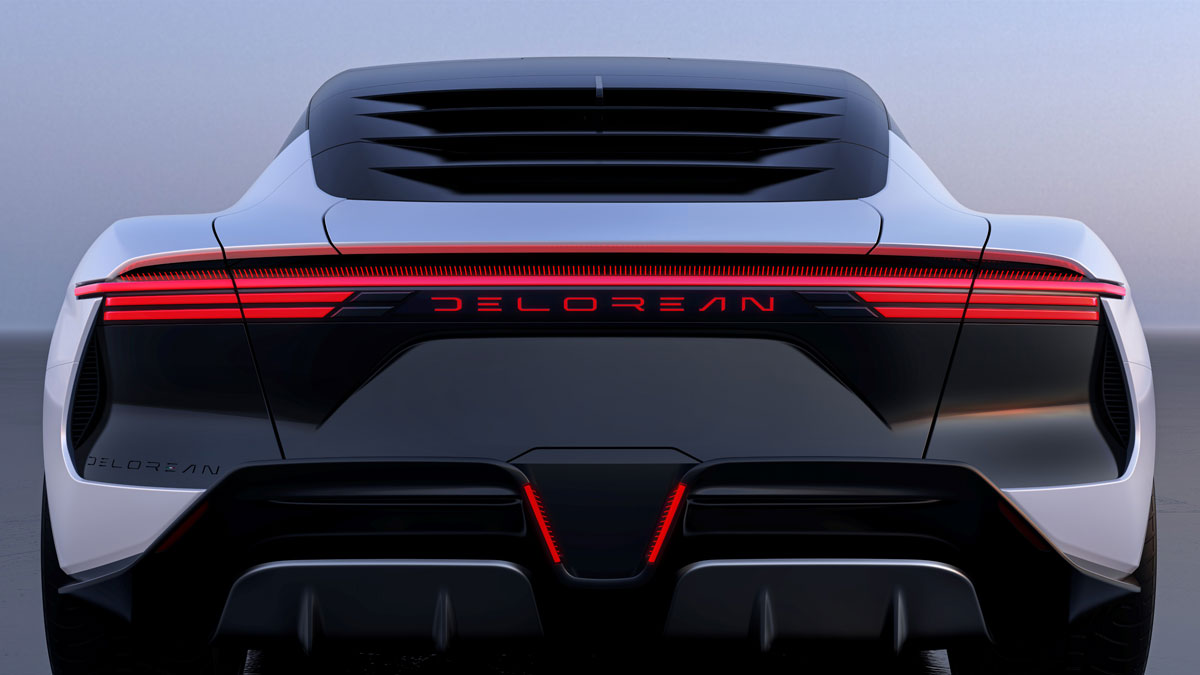 Under the hood, the Alpha5 isn't powered by a V6 petrol engine. Instead, the Alpha5 harbours a battery that has an electric drivetrain that will produce up to 100kWh, with a top-speed at an estimated 483km/h. To get up to such a speed, DeLorean has made sure to target the drag coefficient to be super aerodynamic at just 0.23.
The Launch Edition model, available to early buyers, will be revealed soon (we hope) alongside the public premiere at the Pebble Beach Concours d'Elegance in Pebble Beach, California in August.