At just 32, Tom Abercrombie is like a seasoned veteran of the world of basketball. After his success at Westlake Boys High School saw him selected as the NZ Academy of Sport High Performance Player two years running, he moved to the USA to Washington State University in 2006. Tom then moved back to New Zealand to play for the Breakers for the NBL 2008-09 season and has remained with the team throughout his professional career since 2008, together with many European clubs in the alternative season.
As well as being a Commonwealth Games bronze medallist, Tom's highlights include 4 x NBL Champion, NBL Grand Final MVP 2011, 3 x NZNBL All-Star Five and NZNBL Rookie of the Year 2009. Tom shares his on and off the court journey and his goals for the future.
How's it been going back into Level 3 for you?
Both professionally and personally, lock down is not great with three little ones. Our oldest one's only four and a half and the other two are even younger than that, so lockdowns are pretty challenging, especially second time round. 
I guess the novelty has worn off, as it has for most people and we're not quite as organised and prepared as we were last time for each day. But we're just taking it one day at a time, take things as it comes. 
Professionally, I'm trying to stay fit and the little bubble at home has its challenges. Our trainer has done a good job of giving us home workouts to do. It gives you a little bit of a glimpse into the life of an individual athlete having to motivate themselves to go out and train every day. 
I'm pretty lucky in a team sport that most of the time we get to train with each other and push each other and make each other better. But when you're just battling against yourself trying to do that, it's definitely difficult at times.
How have you found that process, having to all of a sudden go into individual sport mode and keep yourself disciplined?
It's been a big challenge because you're dealing with a lot of things in your home environment. I guess a lot of sports people find that when they leave their home and they go to training, they get into a little zone. That's your training space where you can leave all the other stuff that's going on in your life to the side and you just focus on your craft and getting better. 
But when that's all mixed together in a home environment, it makes the separation a little bit more challenging. But with anything, I think myself and other sports people will relate to, it's about adjusting on the fly. Basketball and sport is a dynamic thing, it's changing all the time and so is our training environment right now. We just have to make the most of what we have.
The extra time that we have to prepare for the season, you've got to look at it as an advantage, rather than a hindrance. We're lucky as a team that we have a group that has been training together before this, has been together now for most of last season, and now in this off season. 
I think we're a lot further ahead than a lot of teams. This time can be really advantageous for us and I think we're making the most of it so far. Hopefully New Zealand can get back on top of those things and we can get back into it.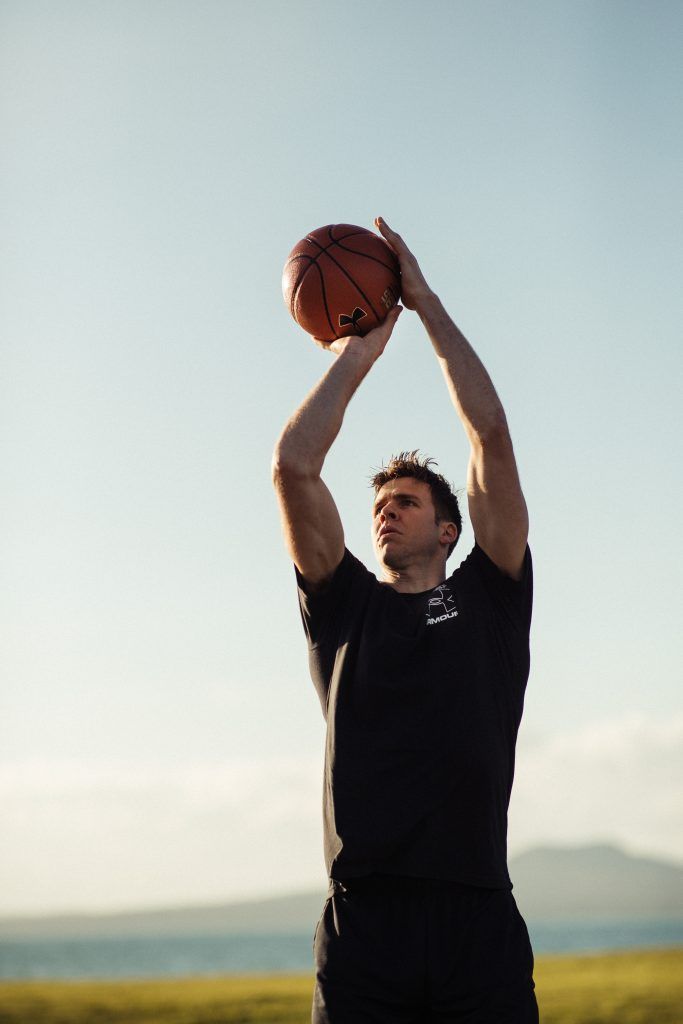 A lot of us are having to deal with that separation between work, training and home, when it's all in the same bubble. Have you got any tips for how you can separate things out a little bit and bring some discipline in?
For me, it's been about time management. It's a pretty critical thing just to make sure that you're blocking out time. I've got my own little space down in the garage where I can go and workout and do my thing down there. Chuck some music on and try and get in the zone. 
It is tricky. I guess it's each to their own and what kind of ways different people are motivated. That's what's worked for me.
Speaking of motivation, what's the drive for you?
Professionally at the moment, it's trying to win championships. I was lucky enough to win a few earlier on in my career with the Breakers and I'm very hungry to have that feeling again. The club has been through a lot of changes since those early days when we won four titles in five years. 
We've changed owners and I think I'm the only player left from that era who can remember what that was like. But the fans can remember what it's like and the New Zealand public can. I would really love to get us back to that position where we're competing for a championship. 
I'm really excited as well by the team and staff that we have together now at the club. I think we went through some really rough patches last year with different coaching staff coming in and trying to understand how they wanted us to play. We went through injuries and had a death in the team of our manager that we had to deal with as well. But we came through all that and we made this charge at the end of the season. 
We're playing the best basketball of anyone in the league and had a great chance to win, but we couldn't quite sneak into the play offs. It feels like we have unfinished business and I think straight after the season, we were just itching to get going again. 
That feeling has just been dragged out a little bit more, but certainly everyone's still got that hunger within them, myself included, to try and take the club back to that high stage that we deserve to be at.
What does the NBL look like going into 2021?
There's not a lot. We were lucky in a way that the pandemic hit towards the end of the season. I think they were three games into the Grand Final series between Perth and Sydney and Sydney decided they weren't getting on the plane back to Perth for Game Four. A lot of people thought it was the right thing to do, but equally there's a lot of people saying, 'No, what are you doing? Get on the plane and go and play the last game.' 
In hindsight, it was obviously a very good decision from those guys. But for the most part, our season last year wasn't affected and what it's meant really is that they've just tried to delay the start of next season as long as possible to hopefully get things back to some sense of normality, which isn't looking too likely in the near future.
But at the moment, we've got a December start date that we're aiming towards. We're just going to see what happens in that space, whether or not New Zealand and Australia travel is allowed by then is a long shot as well. 
I know a number of options are on the table, obviously bubbles like they're doing in the NBA at the moment and how the New Zealand NBL did their one this year in New Zealand. I'm sure they're weighing up all these options and hopefully we'll get a bit more clarity about how the season will look soon.
Your career has been incredible, do you pinch yourself sometimes when you look back at the pathway?
I've been very lucky to play. This will be my 12th season with the same team. For a professional athlete to get to do that with one team is rare enough, but to get to do that with a team in your hometown is even more special. 
I grew up on the North Shore here and we didn't have the Breakers to watch when I was a little kid, but they came onto the scene when I was a little bit older in high school. It's been a dream come true to play for this club my whole career and achieve some pretty cool things playing for them. I had a bit of a rough trot going over to college for a couple of years in America which made me question if basketball was something that I wanted to pursue and carry on with. 
But if anything, that experience forced me to come home and start to get immersed in the Breaker's environment. That's where I really found my love and passion for the game again. I'm very lucky to have an awesome career with them but also with the national team, being able to play all over the world. 
I played in three World Cups which has been a dream come true. Unfortunately, I haven't quite ticked off the Olympics. We were due to play in a qualifying tournament in Serbia right before the Olympics to try and qualify. Hopefully we'll have another chance to do that next year, but I'm definitely very happy with what I've been able to achieve.
You said you had a rough trot during your time at college in America, what was rough about that?
I went to Washington State, which was a big school. It was just a tricky environment to go into as a Kiwi kid who is very much a home boy and loved New Zealand. I was pretty nervous and apprehensive to get out of the country and then I ended up in Washington State, which is in the middle of nowhere, surrounded by a bunch of corn fields with the ocean miles and miles away. 
I was pretty homesick and came into a team that was pretty heavily-laden with senior players. I was the only incoming freshmen in my class and subsequently I had to Redshirt that first year, which is when you don't play, you train with the team and you get another year of eligibility at the end.
But it meant I didn't play basketball for a whole year and that rolled into the next year with the same thing; a really good team with a lot of senior guys. We got ranked as high as number three in America at one stage. But I just struggled to crack the rotation and so at the end of that second year, my coach told me that he didn't really see my role changing too much. 
I think my development stalled over there because I hadn't had the chance to play much. My confidence was down and that's when the decision came to head home. He suggested that I transferred to a different college over there, which a lot of people do, but for me, starting again somewhere else wasn't really an option. That's why I decided to come home at that stage. 
They ended up replacing me with a guy called Klay Thompson, who you've probably heard of. So it probably would have been pretty hard to get any minutes in the next year as well.
How did you deal with that mentally? Was there an element of failure in there that you had to process?
Yeah, for sure. I came home and was pretty unsure about whether or not I wanted to carry on with basketball. I was always someone who was pretty focused on the academic side of things and was tossing up going back to school full time and doing veterinary science. 
Andrej Lemanis, who was the Breakers coach at the time said, 'Just come in and give this year a go, see how it goes.' As a development player, I was studying at the same time as well, so I could get a taste of both things and just being in that environment, sometimes that's all it takes, something just clicks. It was a great group of people at that stage who ignited that passion in me again.
I was able to find that sense of confidence and belief in myself that this is something that I'm pretty good at and I could do for a long time. I remember Andrej told me after that first year that I could be a one club player, a guy who could play my whole career here. I was good enough to do that. That's something that stuck with me and something that I'm pretty proud of now.
If we go back to those early days, was there a moment where you thought 'maybe this is something that I can make something of'?
In high school, my dream was to go and play in college. I wasn't really thinking about playing for the Breakers. I remember I went to the very first Breakers game and I don't think I went to another one until I played for them when I came back from college. 
They didn't have a huge profile in the community back then and it wasn't as easy to follow as it is now. I liked basketball at that stage, but I like lots of other stuff too. I loved playing volleyball at school and I was right into my studies.
I wasn't sure that basketball was something that was going to be my profession. It probably wasn't until I came back from college and was part of that professional environment that I realised it was something that I wanted to do. 
In terms of if there was one game or one moment that I watched as a kid, I think probably watching the Tall Blacks at the World Cup in 2002, where they finished third. That was a really inspiring one. I was quite little back then when that happened and that was just an amazing run. I remember sitting on the couch, watching those games with my mum and dad and that was something that made me think I wanted to play basketball for New Zealand one day.
Your slam dunk against the Memphis Grizzlies was much lauded. Is there a particular moment that stands out as your most defining?
Yeah, that was a good one. I've always been known for my athleticism, but I've got pretty small hands so I usually dunk it with two hands. I think basketball players envision and imagine themselves going up and dunking on someone like that and to do it on a stage in the NBA on a play like that wasn't something that I thought about before I did it. 
It was just instinctual and it happened and the seas just seemed to part. I had to go strong and you have nothing to lose in those situations. It's a one off game on a pretty big stage, so you've got to give things a go sometimes. 
That was nice to be able to throw that down and it obviously got a pretty good reaction afterwards. It was funny watching all the Kiwis get on the Memphis Grizzlies Instagram page and give them s**t.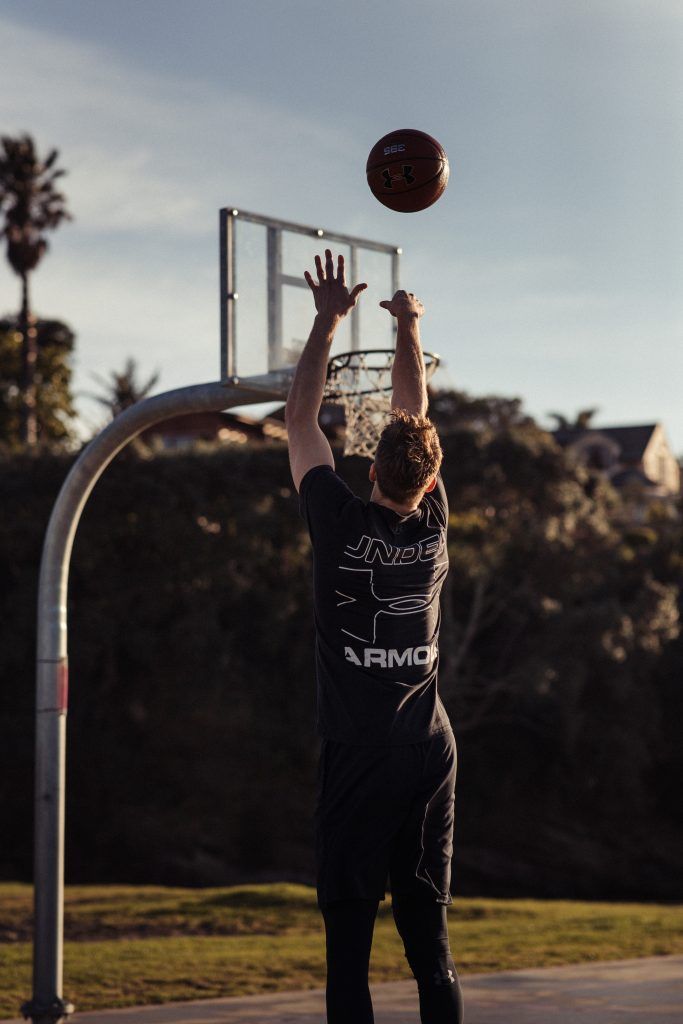 When you're in the heat of it, there doesn't seem to be much time for thinking. What is actually happening in those moments?
Something that we talk about in basketball a lot is you've got half a second to make a decision and it's instinctual. You practice these things over and over again so you can do them instinctually. 
But when you catch the ball, the worst thing you can do is hang on to it for a couple of seconds and then pass it on or make you move or whatever. You've lost your advantage and you've lost the edge by then. 
We always talk about having half a second. You've already decided what you're doing before you've caught the ball. It's not a conscious thing. I think it's just an instinctual thing because you train for these moments over and over again and practice.
That's why I think you see some of the best basketball teams in the world when they're just firing that ball around the perimeter, the ball's never sticking and it's just moving freely. Everyone watched the Spurs four or five years ago when they won the Championship against the Miami Heat and the ball movement was something that people just spoke about. 
I think that's the really awesome thing about basketball is when you see it being played well, that ball's never sticking and it's just firing around and guys are making really quick decisions based on instincts. That's when the game is as beautiful. 
That's something that our coach has really brought to the team. Last year, we had a couple of coaches who have come in from European backgrounds and obviously European basketball is traditionally very different to how it's played down here. 
I think that's something that they've brought us, trying to get guys to buy in and understand that ball movement and giving up a good shot for a great one and knowing where your shots are going to come from. It all comes from instincts and making quick decisions.
Does some of that instinct start to bleed off the court as well? Does it start to shape the rest of your life?
I've always been a guy who prided myself on my professionalism and doing things the right way. I definitely noticed that in all aspects of my life. I'm never late for anything, I'm always on time. On time for me is late, I'm always early. Time management is something that is so critical. 
I have three young kids and I'm studying my MBA at the moment, as well as doing some other things and trying to play basketball. So time management off the court is just as important as on the court and being professional in everything that I do and making sure that I do it all to the best of my ability as well. It's very hard to do things half arse when you're so used to being a perfectionist.
How did having kids change things for you?
When we had our first one, it's was a little bit of a shock to the system. Getting used to different sleep patterns and things like that. As an athlete, sleep is so critical. It probably took a little bit of an adjustment, but honestly I thought it would change the way that I played and prepared a lot more than it has. 
If anything, it's just given me extra motivation and a realisation of what's really important. Maybe it made me relax a little bit more when I am playing basketball because that's not the be all and end all. Now I have these kids at home to take care of. 
When I come home after a bad game, they're still the same, they don't care. If anything, it's made me relax and not get so uptight with how I play. You don't dwell on mistakes as much. You don't think about things quite as much because you understand at the end of the day, it is just a game and you can't change things that have already happened. You're just going to come home to your family and your kids at the end of the day.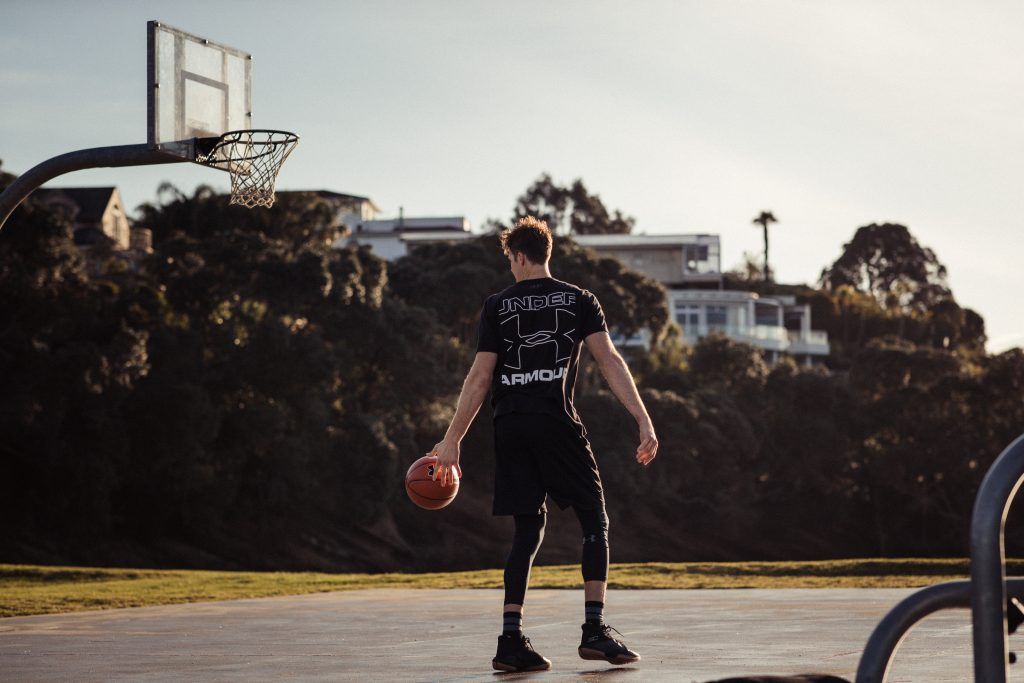 Is there a part of you that hopes they will follow in your footsteps?
Not really. My parenting journey's been a little bit different. Our oldest one is autistic, so he's never taken an interest in sports or anything just yet. I always thought I'd get my kids into basketball and they'll love it and they'll be a hooper when they're older. Now I understand that they're going to do whatever they want to do and whatever their interests are, they'll be what they'll be. I haven't tried to force anything upon any of my kids. 
If it's something they're interested in when they get older, fantastic. If not, that's great. I'm pretty confident, they'll find something they're good at and something that they enjoy, whatever that may be. I'll support that a hundred percent.
In terms of your overseas experience, has that shaped you along the way as a player?
I've had four stints overseas playing in Europe after the Breakers seasons and all have been quite different every time. The first time I went over was to a team in San Sebastian in Spain. They were right down the bottom of the table. There were about seven games left and they were just trying to avoid relegation. 
I came in because another player wasn't playing very well and then as soon as I got there, it kind of lit a fuse under him and he started balling out and then I didn't really get to play. So it was a weird experience, but the one game I did get some minutes, the last game, I played really well. 
The next year I went to France, to play for ASVEL. It was weird because Tony Parker had just bought the team and so my agent was talking to Tony Parker through emails, trying to sort this deal out and he sent the contract through and he'd signed it. That was a pretty cool thing to see his signature on the paper. 
All of these experiences overseas, because I'm coming in right at the end of their seasons and trying to integrate in a group that's been together for the whole year, it almost takes a certain type of personality to just come in there and be quite brash and bold and confident in yourself. It's never kind of been my style, but I started to figure that out in my last couple of years. 
I had my best overseas stint in my first year playing in Turkey for a team, Karşıyaka. I found a nice role on that team and we did pretty well in the last year I played in Turkey as well. They've all been really fun, all very different experiences. Turkey especially was crazy. The fans over there were absolutely nuts. 
My first game, I remember I came in and I hadn't even got on the court yet. I'm sitting on the bench and it's about halfway through the first quarter. They were a rival team and there were about 5,000 people in the stands. They must have this tradition as they were wearing these scarves and they rolled them up into little balls and all just threw them onto the floor at the same time; thousands of scarfs raining down onto the court. So they just stop the game and they sweep them all off and everyone's acting like this is normal. This happens all the time and then they just carry on. 
They keep playing the game. But then about two minutes later, they start throwing batteries and lighters on to the court and these things are whizzing past all the players. One of them hits our coach in the head. They've got riot squads on both baselines and they trot up onto the middle of the court and set up a little corridor and we go trotting off into the locker rooms and all my teammates were just hanging out like, this is nothing, this happens all the time and I haven't even got on the court yet. They go out and they just calm the crowd down and say, 'Oh, this is your last chance. If you do it again, you're gone.' We get back out there and we play the game. 
Little things like that in overseas countries that you just never see in New Zealand, they're all awesome experiences. I really enjoyed all my time over there.
When you're talking about having to be quite bold and brash to go into a team that's fairly embedded. Is that what you became? Because that doesn't seem like a very Kiwi thing to do.
By that stage in my career, I'm not going to change who I am. It was more just an understanding of what I was going into. I was more prepared and a little bit more relaxed about it too. 
By that stage, we just had our first child and we decided to travel to Turkey with a three month old. So I was much more worried about what was going on with him, than what was going on with basketball. Basketball was just a bonus for us at that stage. So being a little bit more relaxed about things is something that's definitely helped me.
Do you think at the same time you bought some New Zealand-ness to some of those teams?
My first team in Turkey, they wanted me to teach them the haka. They're very interested in New Zealand and the New Zealand way. That's the thing about all those European stints. They didn't come about because of how I played with the Breakers, these are all opportunities that have come from playing with the national team and them watching me play for New Zealand and respecting what New Zealanders do and the way that we play. 
The Tall Blacks have always been a team that has punched above its weight. We haven't had the biggest or most skilled athletic teams, but we've always done pretty well at major tournaments. I think that was something that they really appreciate about the New Zealand style of basketball. 
Especially in Turkey. The 2010 World Cup was in Turkey in İzmir where Karşıyaka is, the team that I ended up playing for. They had seen me play for the New Zealand team and they definitely respected New Zealanders and the way that we play because of that.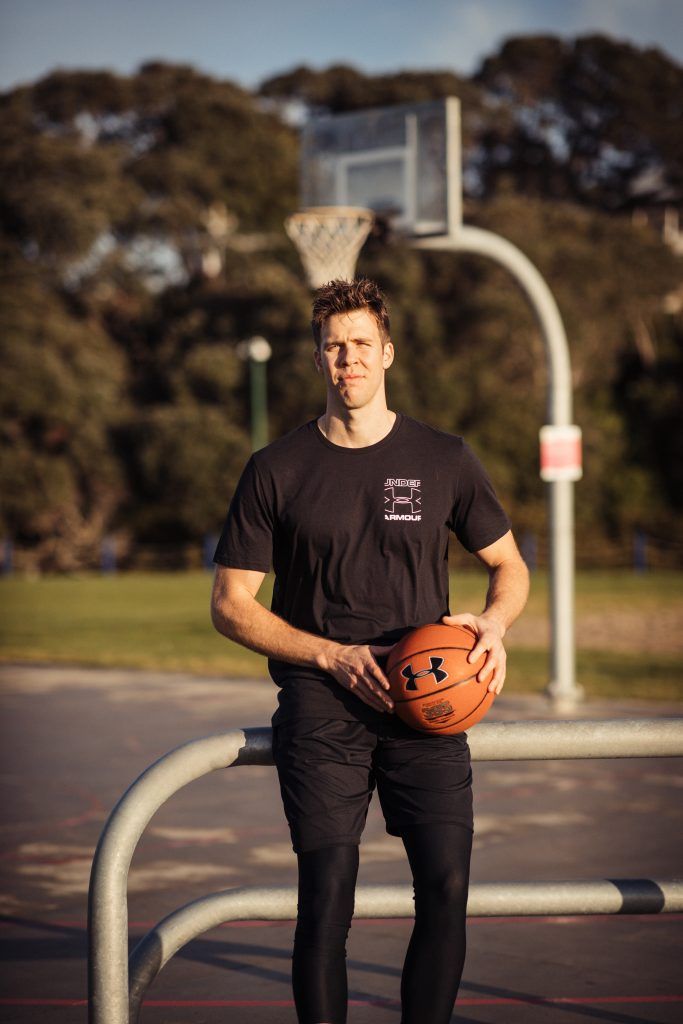 We seem to be on the global stage now, in terms of our Covid response. Do you feel that will have a positive impact some way down the track, in terms of other areas, such as sporting?
It's always a tricky one with New Zealand because we're so far away. With basketball, you can have the best season of your life playing for the Breakers, but you just don't get noticed or seen over in Europe because we're just tucked away in this little corner of the world. 
I think most New Zealanders are just fine with that. We like keeping to ourselves and doing things our own way. We're proud of what we've built and accomplished here and so am I. At the end of the day, I really don't care or mind too much if what we do is taken a notice of from overseas. As long as we're happy with what we're doing here and we're proud of ourselves, that's all that matters. 
It's not about comparing ourselves to other countries or different parts of the world. I'm pretty confident that we're doing things the right way and I'm doing things the right way in my sports, so I'm continuing with it.
Can you talk about how your relationship with Under Armour works?
I came into the Under Armour family just after the first lockdown. They're a brand that I've admired from afar for a long time and have built up their basketball profile over the last few years, especially with Steph Curry and what he's done. They supported him right from the outset almost and his explosion has coincided with their explosion in the basketball world. 
The stuff that they're doing now, from an apparel point of view in basketball is amazing. I've enjoyed getting to understand that process a little bit more and get a little bit of an insight into what goes into making some of their basketball shoes; the process and making Steph's new shoes.
I think it's been really cool. But the thing that brought me to them is they just have a really good feel about their brand. A bit of a family feel, a bit of a Kiwi feel, where everyone supports each other. There's a really good crew of Under Armour athletes in New Zealand now and we got together a few weeks ago for an event at Studio Box over in Auckland. We did a boxing class and there were so many awesome athletes all in the same room and it's just a really good energy and a good buzz. 
I think that's the overarching thing about the brand is that it just seems to exude this really positive energy and that's something that attracted me to them in the first place. I'm excited to wear their product now and represent them in a basketball point of view and see where they go. 
I think the sky's the limit in terms of the basketball world. We've taken some amazing steps already internationally, especially in America, but I think in New Zealand, the basketball platform is something that is just on the rise and I'm really excited for Under Armour to be a part of that.
Does it feel like you've been given the keys to a club where you get to hang out with other athletes from other disciplines as well?
Yeah, with the event a few weeks ago, it was awesome getting to meet these other people. It's a responsibility too. As a basketballer representing Under Armour now, it's a big responsibility to take on that mantle of giving the brand justice and doing the best that I can to make sure that I'm representing them properly in everything that I do. 
I think it's a good relationship in the sense that I've always been someone who's been very professional in what I've done and tried to carry myself the right way on the court and off the court in the community, which is something that they do too. It's a relationship that makes a lot of sense. I'm excited to see where it goes.
Do you feel a weight on your shoulders, because people are watching you?
Basketball was poised this year to become the most participated sport in New Zealand. There's so many kids playing it now. I don't think any more about having to be a good role model because again, I have a hundred percent faith in who I am as a person and how I have been throughout my career. 
I know that I represent good values and do things the right way. I am very confident that I'm setting a good example for the kids out there. So I don't feel like I have to do anything different just because basketball has become more in the spotlight. I'm very proud of what I've been able to do already and I'm confident that I'm setting a good example for anyone that's watching what I do.
Have you got any at-home fitness tips?
The last lockdown was easier because it was nice weather every day. You could get up and go running. Now you've got to do things at home, but the thing is you don't need much to get a good workout. You've got your body and your body weight, you get a couple of bands and that's really all I had for the first lockdown. 
There's so many different workouts and things you can do with it. Look around your community and your neighbourhood and there's different things that you can use to exercise. I live in Devonport and there's Mount Victoria and North Head nearby and I run up the mountain or find a hill and do hill sprints. 
It's really just about using what you've got and what you've got with your body is a pretty good start. The two best exercises you can do are push ups and pull ups for your upper body. So if you can find a bar in a playground or a branch on a tree, you're going a long way.
Have you got a vision or a plan for your MBA?
I like to be very well prepared and professional in everything that I do and making sure that I'm prepared for after basketball was part of that. I want to stay involved in sports after basketball, but I don't have a whole lot of interest in getting into the coaching world. I'd much rather be on the management side of things. The MBA is just a chance for me to get a little bit of a taste of the business world and prepare myself as much as I can for when that time comes.
I started that at the beginning of the year with AUT and it's been really good. It's offered a different escape from basketball and home life, it's a chance to sit down in the evenings. It's the only time I get a chance to do any study, to sit down and do some work and engage the brain a little bit more. 
I've found it really helpful thus far and something that I'll pick away at over the next couple of years as I'm still playing and hopefully have that in my back pocket, when it does come time to hang up the boots.
What's the best piece of advice you've ever been given?
I can't remember who said this, but a lot of kids always ask, 'what does it take to be a professional basketballer or a professional athlete?' I remember someone told me when I was younger that you've got to love what you do. 
You've got to love doing it because you spend so many hours away from the court when the cameras aren't on, trying to perfect your craft and frustrating yourself by making mistakes and going through all sorts of adversity and ups and downs. At the end of the day, if you want to have a long, successful career being a professional athlete, you've got to absolutely love the sport that you're doing. 
It applies to anything. Having a real passion for what you do will take you from that level of mediocrity to actually being really good and special at something, because you can train for anything as much as you want but to really put in that extra work and effort into something and go and practice when you don't want to, you've got to have a love and a passion for it. So making sure that you have that is really important.
You'll also like: