After a year of being in and out of lockdowns, I've been considering the sweet middleground of social gatherings, or in particular, chillout house parties that don't involve pub crawling or going out much. In these instances home entertainment is king, but rather than killing the vibe with a movie, or a painfully forced drinking game, why not bust out a short throw projector, and get that Nintendo Switch cranking. These are our top picks to keep things moving:
Super Smash Bros. Ultimate
Smash Bros takes the best advantage of a big screen, as it's going to be trying to fit all the mad cap brawling into the screen at all times by zooming way out. Smash is perhaps the most esoteric title for newbies on this list. Choose a random Nintendo mascot, jump into a busy level based on a popular franchise and then ask everybody where your character went. It's hard to keep track of what's going on in this game, but it's a lot of fun and great for a competitive crowd that wants to flex its superiority.
Free option: Brawlhalla. If you want a decent free to play clone of Smash, Brawlhalla will do in a pinch. Plus you can download it right from the app store, so no mad scrambles to EB.
Overcooked 2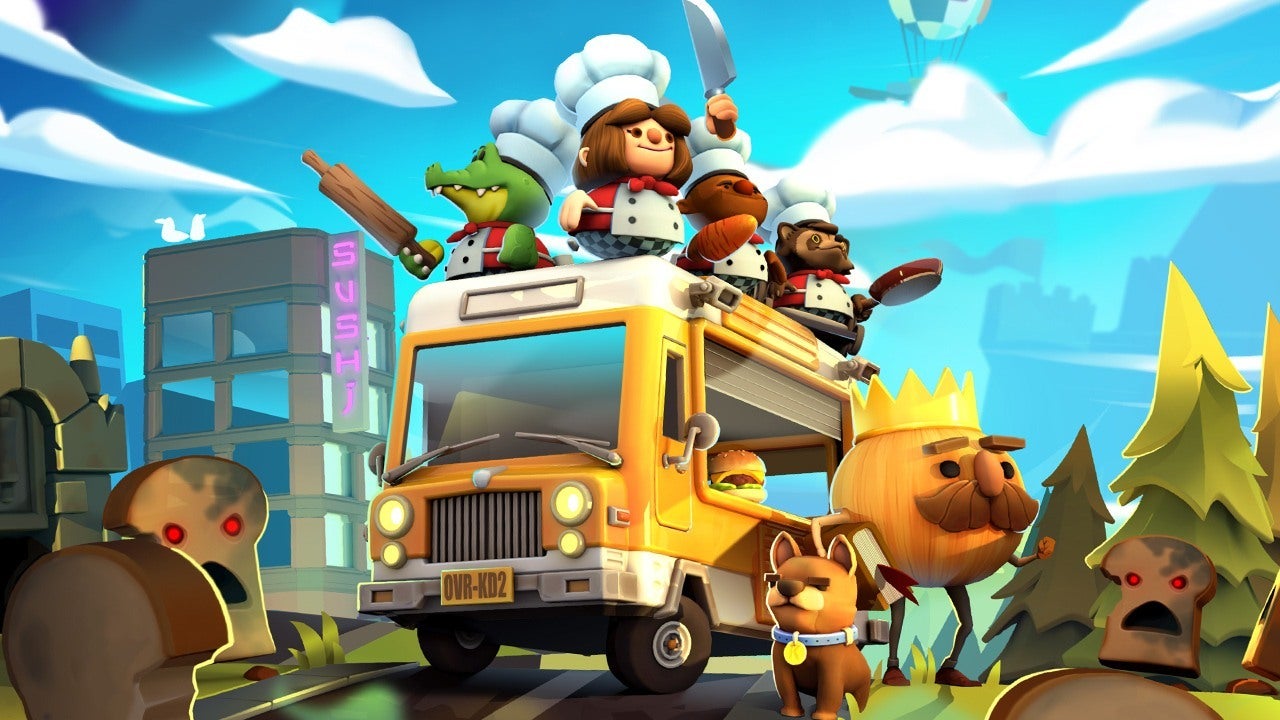 Perfect for creating screaming insanity or well oiled co-ordination. Overcooked is a top down cooking game. Wait, don't leave, let me finish! The kitchen is the level, and each level is different, eventually getting to weird layouts where the kitchen is split into islands or surrounded by lava. Players work together to prep food, and try not to get overwhelmed and forget they've left a pan cooking too long, starting a grease fire and killing everybody. A lot of fun for people who want to yell at each other and generally panic.
Mario Party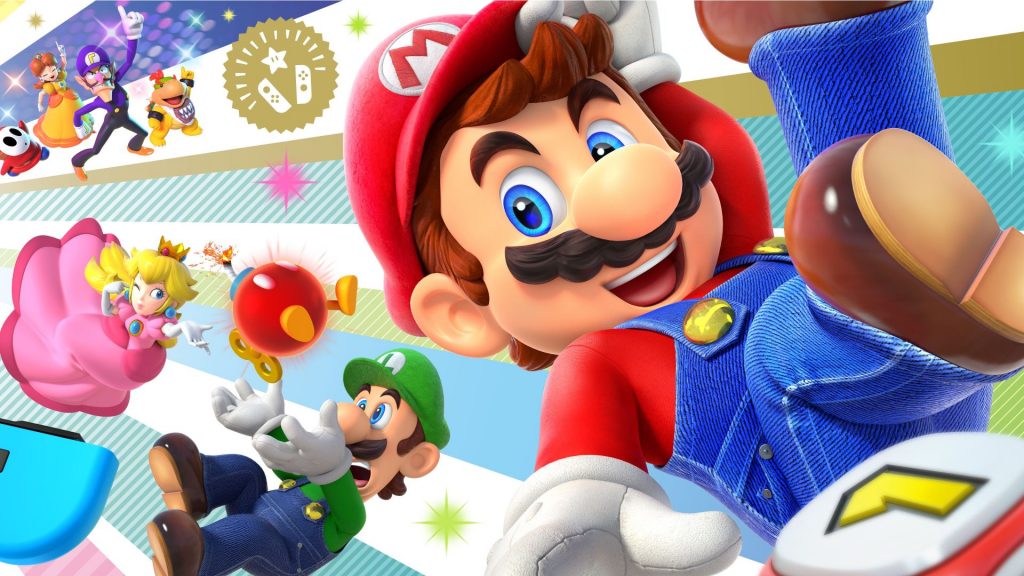 Despite how I feel about Mario Party, no list would be complete without it. It's essentially a crate full of minigames, mostly hidden behind a classic boardgame veneer. It's perfect for people who aren't completely comfortable with standard videogame mechanics, but are totally down with rolling dice and charades type movements. Roll a dice, kick off a one minute minigame with all the other players, wave your arms around like an idiot for a bit, rinse, repeat. The massive variety of activities it offers keeps the game fresh, and the downtime for dice rolling gives plenty of time for socialising or fetching another drink.
Mario Kart 8 Deluxe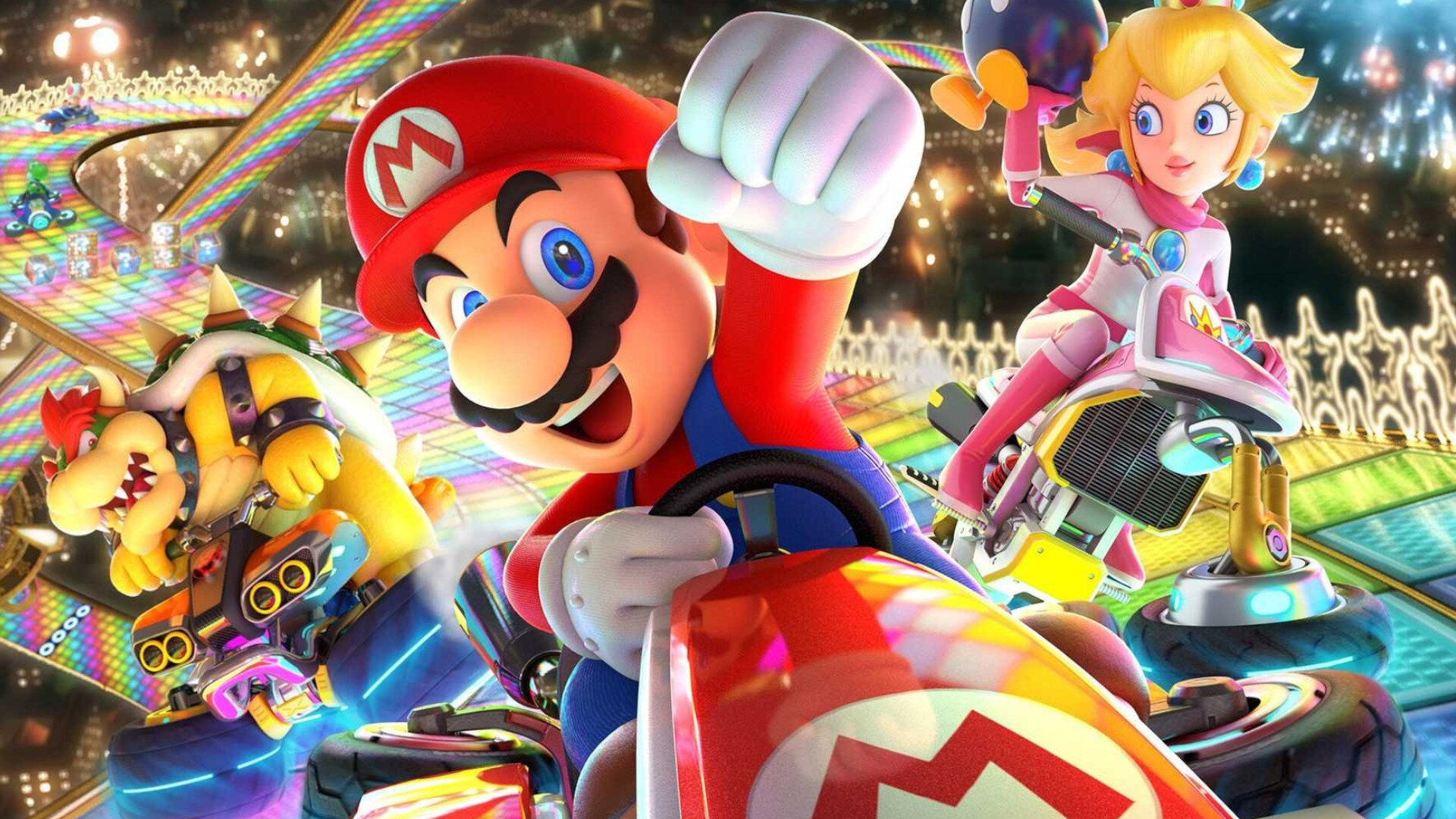 This is a list of Nintendo Switch games, no cigars for guessing that Mario is going to feature in the majority of them. Mario Kart 8 Deluxe has taken up the title as THE kart racing game in recent years, occasionally dethroned by Crash Team Racing. Fly around a track, grab crates, arm yourself, mess up your opponents. Lots of little technical skills can give you an edge in this, but there are also plenty of settings like auto steering and items favouring people in last place that will make sure that kids and grandparents don't get utterly trounced.