In the words of acting icon (and now bonafide commercial astronaut), William Shatner at the beginning of every episode of Star Trek: 'Space, the final frontier…'
The unknowingness of that infinite expanse in the sky has always baffled us, teased us and sent modern science into a tail-spin. As we learn more and more about its massive expanse through the brilliance of science, us earthlings do have a knack to dream a bit and concoct stories of what is really out there. Space, in the eyes of big Hollywood producers/directors = aliens, zappy guns and Matt Damon in a space suit. It's Hollywood imagining final frontier, right? What if the final frontier goes to Hollywood instead?
Recently announced, the English-founded Space Entertainment Enterprise (SEE, for short), has revealed plans to send a movie production studio up to the International Space Station. The production company, unknown at the moment, got onboard with Texas-based, Axiom Space to build the studio, set to be launched by 2024.
Though it is really very cool, you may be wondering what the purpose is of sending up artists, producers, creatives, musicians and sports stars into low orbit. Well, according to online sources, the facilities will then enable a unique development, production, recording, broadcasting and live-streaming from space. From space, dear reader! Though the concept drawings do look a bit 'too conceptual' for our imaginations to consider it a viable idea, Axiom Space has already confirmed this will happen, alongside their glistening resume, proving that they definitely come-to-the-party in regards to practicing what they preach.
That production company I mentioned earlier? They're in talks with Tom Cruise's team to collaborate with him on a film. For a man who halted filming to go get a professional helicopter license for his role in Mission Impossible, one would think that the next logical step would be the final frontier, right?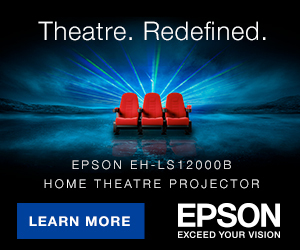 The fully-decked-out movie studio module will dock on Axiom Station (their commercial access to the ISS) in late 2024 and have a life-span of four years. It'll have all the space (excuse the pun) required for comfortable living for Hollywood A-listers, but will also have enough room for production equipment.
Within those four years, Tom Cruise may be donning an astronaut suit, just as William Shatner did recently with Blue Origin. Who knows, the possibilities are infinite.