On the night of the 8th of March last year at 30 Rockefeller Plaza, the Saturday Night Live audience erupted in applause. The host, who is also one of the most recognisable men on the planet, hadn't hosted SNL for eight years, so his aura was almost prophet-like.
Dressed laid-back and casual in buttoned black shirt with rolled-up sleeves and dress trousers, Daniel Craig stepped through the swinging doors at the back of the stage. He had a cool-as-they-come swagger, paired with his signature muscular physique, sandy-blonde hair and piercing blue eyes. Every man wanted to be him, and every female wanted to be with him. The blue and green swirling lights danced, the music from the onsite band pumped loudly and, as he started his monologue, it felt like everyone itched for him to say those famous five words.
Everyone assumes that because I play James Bond, I'm this suave, sophisticated guy…" Craig took a pause then for effect, cheeky grin on his face, hands outstretched and open in some nonchalant shrug, "and I guess I am. I mean… I am James Bond."
As the audience at 30 Rockefeller Plaza continued to cheer and clap, they weren't so much clapping for being in the presence of Bond, but being in the same room as one of the most likeable actors in the industry today. Craig's acting chops have earned him many, many awards (14, in fact) and accolades along the way. He's even shared screentime with the Queen of England during the Olympics, and yet he still has that cheeky grin on his face, or a dry, witty joke at the ready, making himself the most relatable of all the Bonds.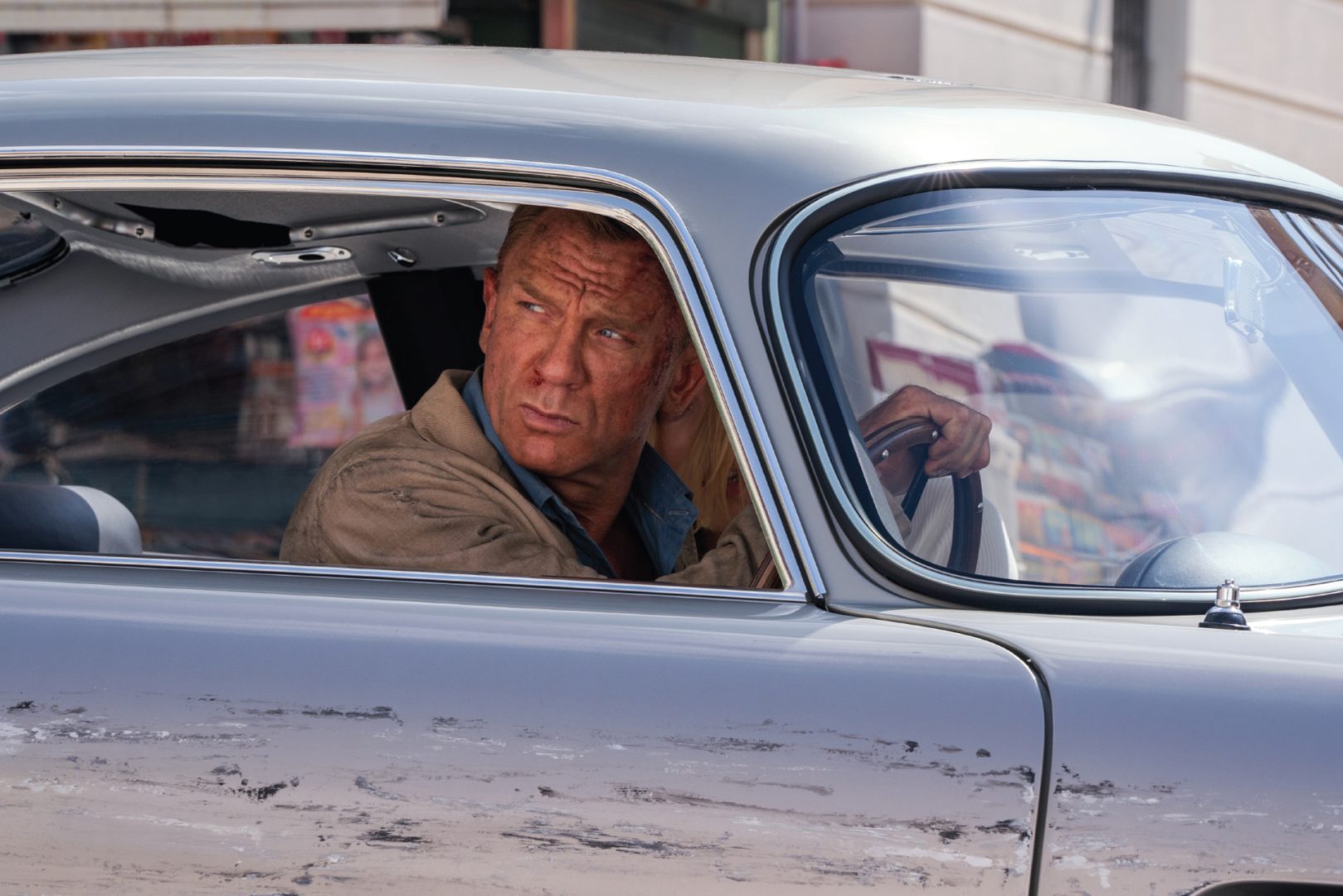 Daniel Craig grew up a long, long way from the possibility of playing the world's most famous super spy. Born to a Liverpudlian pub owner and art teacher in 1968, Daniel Wroughton Craig caught the acting bug at a very young age. Unhappy at school and failing at the subjects, Craig and his teachers considered him as 'different', and it has even been reported he was picked on for it too by his peers. Imagine what those bullies must be thinking now. Academically, he wasn't the niftiest gadget in Q Branch, but when he made his acting debut in Frodsham Primary School's production of Oliver!, it was realised by his family (and himself, for that matter) that he was destined to be on the stage.
I'm not saying it's like the first time you take really good drugs," Craig had recalled on finding his true calling in theatre in an interview. "But it was a body shock of emotion, of adrenaline, in a way that I'd never felt before."
His artsy mother, his sister, Lea, and Daniel regularly went to performances at the Everyman Theatre, where the glitz and pomp of storytelling was where the young Daniel thrived. "I used to go see plays," he said in a 2005 interview with television legend, Bobbie Wygant. "And meet all the actors. I thought these people were gods. I just didn't realise they were actually drunk. And now I know…And now I am one." An actor—I believe he meant then—not a drunk. Well, James Bond always has a martini on the go, so you never know.
After finding the theatre in childhood, he took acting lessons and, at age 16, his mum made the call for him to enroll in a top drama school at the prestigious National Youth Theatre in London. Now as one of the most recognisable faces in the world, it's strange to think that the young Bond waited on tables at a London restaurant to make ends meet. It was whilst working in hospo, he found a way to tap into his acting chops. 
His time at the National Youth Theatre saw him play on stage as Agamemnon in Shakespeare's, Troilus and Cressida, and tour to Moscow and Valencia under the tutelage of the talismanic artistic director, Edward Wilson. NYT got Craig rubbing shoulders with the British acting elite and provided him connections to get his first screen film role as Sergeant Jaapie 'The Judge' Botha in Bryce Courtenay's book-to-film, The Power of One in 1992. To put it lightly, Craig played a narcissistic police officer quite well. He also made a massive impact in the Nineties on England's TV screens such as Zorro, Drop the Dead Donkey and with his portrayal as Geordie Peacock in Our Friends in the North, a bloke who tried his hardest (excuse the pun) to make it in the porn industry to no avail.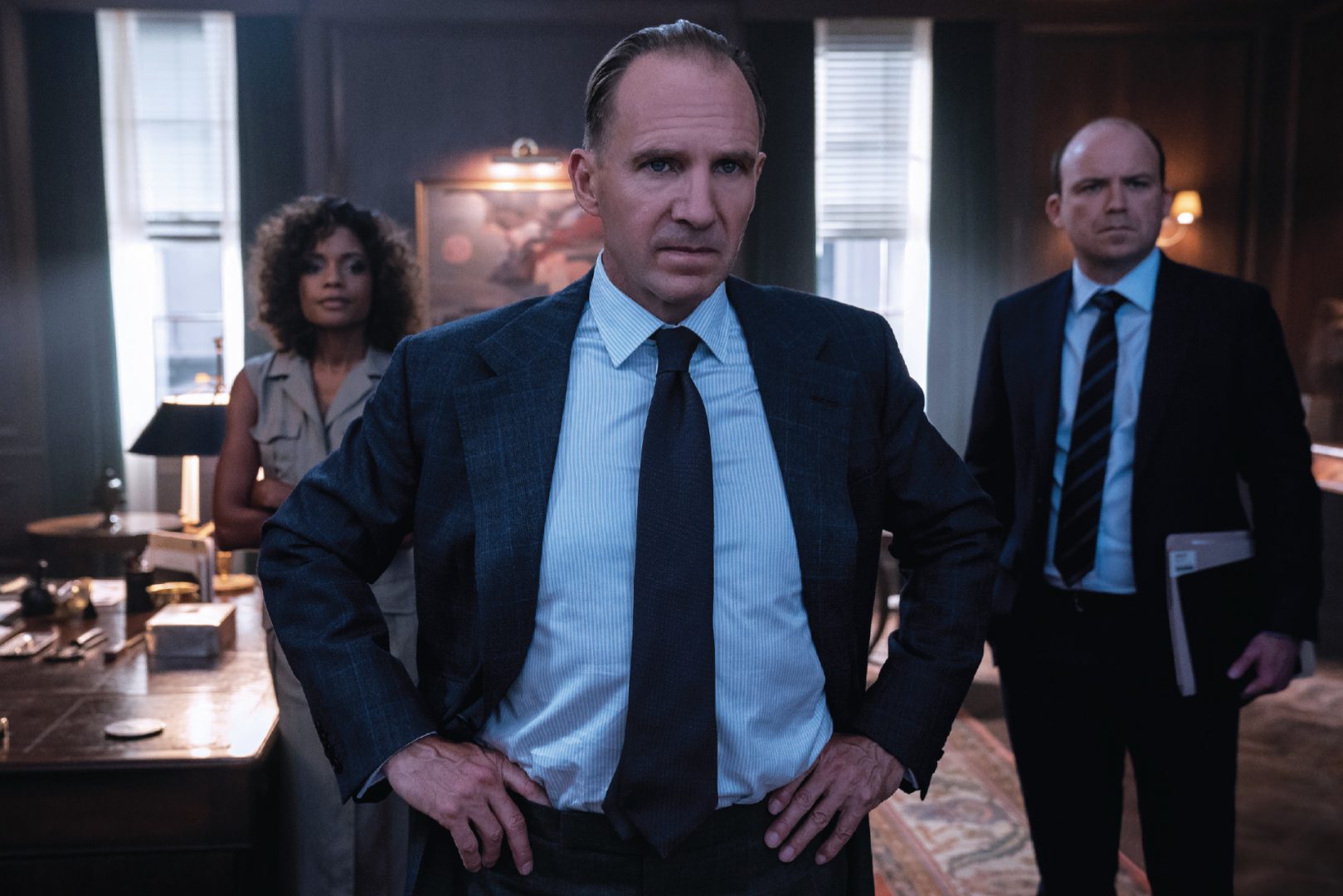 It was after a rocky break-up with his then wife, Fiona Loudon, that Craig set his sights on bigger and better things in Hollywood, with supporting roles in the 2001 action film, Lara Croft: Tomb Raider and Road to Perdition in 2002, where he acted alongside Tom Hanks.  
In 2004, whilst playing the unnamed violent and business-savvy London cocaine dealer in Layer Cake, he caught the eye of New Zealand director, Martin Campbell who was scouting around for a new James Bond. In an interview he gave with Latino Review, Campbell said that he noticed how Craig's charm and characterisation of the bold spy in the audition process made him a "terrific actor" and gave him "all the attributes to make a much grittier and tougher Bond".
Craig was originally apprehensive of taking on the part, thinking that the franchise was too cliché. He was also up against 200 possible candidates, from New Zealand's own Karl Urban to American Psycho's Christian Bale to Henry Cavill. And it was a close call. It was between Craig and Cavill at the end, with Craig scoring the role due to Cavill's age at the time (only a wee 22 year-old).
In a 2006 interview on the set of Casino Royale with UK talk-show host Jonathan Ross, Craig said that what really secured playing the role for him was the script. "I read it in about 20 minutes. I reread it and was like: 'uh-oh, here we go. I have to do this now!'"  
Just before signing on, Craig did make one big request to MGM, however. He called a meeting with producers, Barbara Broccoli and Michael G Wilson and told them that he wasn't going to mimic the charming façade of Sean Connery, or the dry-wit and charisma of Pierce Brosnan, but create a more rugged, new-aged Bond. "Instead of them saying, 'Thanks very much, bye,' they said, 'Yeah, that's exactly what we want you to do.'"
Little did Craig know that in signing up to be James Bond, he was also signing up to start and complete a whole saga for Bond fans.
Filmed primarily in Prague, Casino Royale raked in US$9.2 million globally in the box office in its first week and was the fourth highest grossing film of 2006. Anyone who's anyone has seen it. The film broke a Guinness World Record for the most barrel rolls in a car (seven flips, no less, with Craig at the wheel!) and scored Craig a BAFTA—the first time a Bond has ever done so. Casino Royale took Craig from Liverpool theatre-kid to worldwide success almost overnight. Critics went wild for it too, with reporters from BBC Films, Empire, and Variety all saying that Craig's performance as Bond was the first 'proper' portrayal of the spy as he was imagined by Ian Fleming in the book of the same name in 1953—ironic, brutal and cold.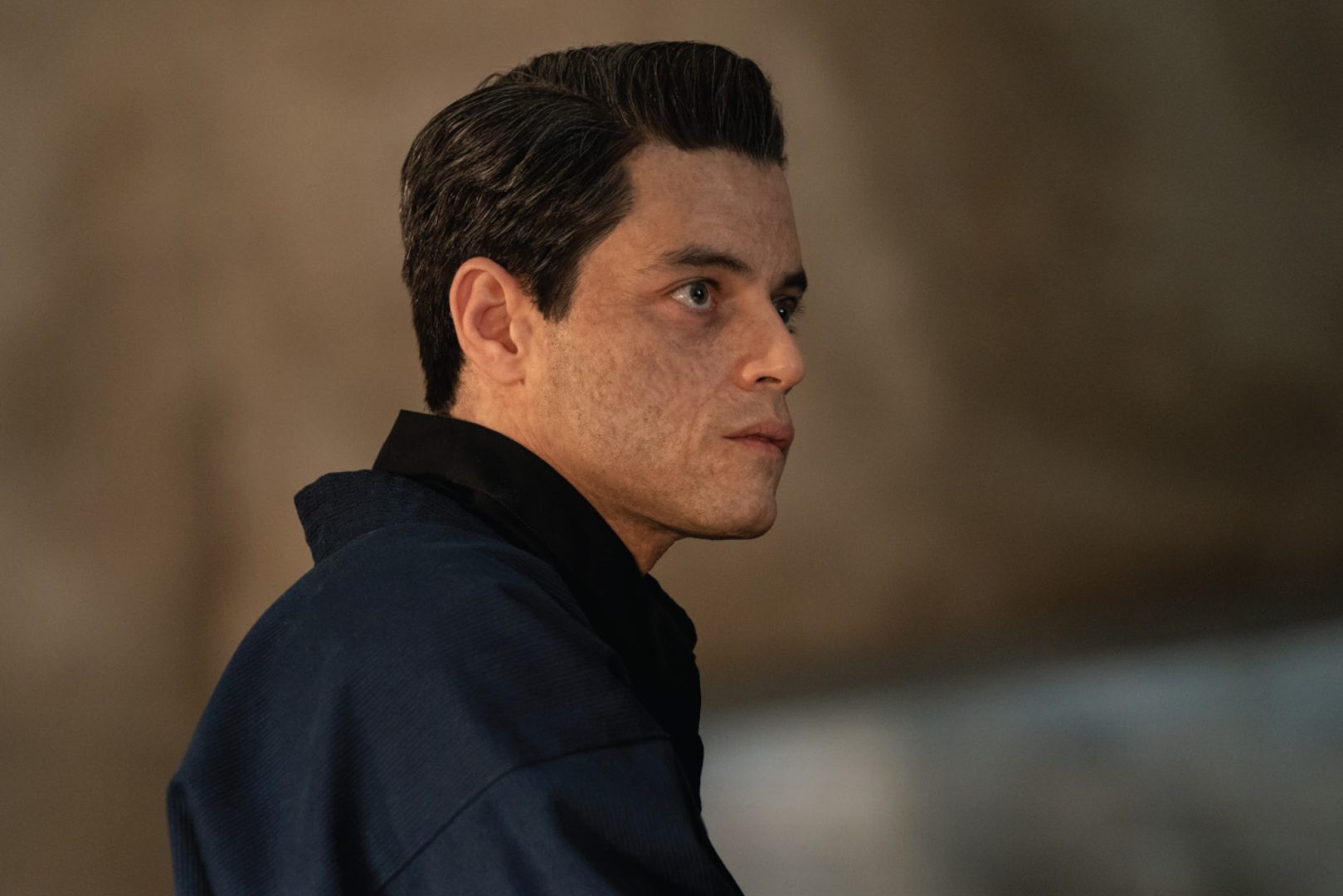 It was after Craig's success in Casino Royale, that the people wanted more of him as Bond. In 2008, he starred alongside Gemma Arterton, Jeffrey Wright and Olga Kurylenko in Quantum of Solace, where Bond makes his next mission personal. After the death of Vesper Lynd in Casino Royale, the spy makes it his mission to hunt down the organisation responsible for coercing his then-lover.
Even though the film had a rocky road to cinemas, with the workings coming off a barely-there script and the producer, Marc Foster, almost quitting, it seemed like Daniel really pulled it off yet again. Oh, did I mention that the film was produced through a writers strike too? "There was me trying to rewrite scenes—" Craig told Hindustan Times. "And a writer I am not. Me and Marc Forster were the ones allowed to do it. The rules were that you couldn't employ anyone as a writer, but the actor and director could work on scenes together. We were stuffed. We got away with it, but only just."
Quantum of Solace won three Empire Awards and earned $591 million worldwide! Guess it wasn't that bad after all, huh Craigy! The next two Bond films, Skyfall (2012) and Spectre (2015) really got audiences excited. Skyfall saw M's loyalty tested as her past caught up to her and grossed millions of dollars worldwide. Craig's performance was, as you'd expect, stunning. During the opening scene, the script (they had one this time around) went out the window and the actor got to improvise a little. Bond rips the back off a carriage before running over the arm of a digger and jumping into the car. He keeps on chasing—but not before taking a moment to straighten his bloodstained shirt cuffs under his suit. A gesture typical of Daniel Craig's Bond. And it was completely improvised. 
In Spectre, Craig's Bond uncovers the existence of the sinister organisation, SPECTRE. As Bond ventures toward the heart of SPECTRE, he discovers a chilling connection no one expected. It was at the end of Spectre, released in 2015, in which Craig seriously injured himself, he was ready to hang up the tux for a pair of stubbies, trade in his Aston Martin for a Mazda Demio and pour himself a sparkling mineral water instead of a vodka martini. "I thought I probably was physically not capable of doing another," Craig told Gamesradar earlier this year. "For me, it was very cut and dried that I wasn't coming back."
It was the grueling six month shoot that really took it out of him and a serious knee injury. But with much coaxing and allowing two years to pass, he is back for his final instalment in his Bond saga.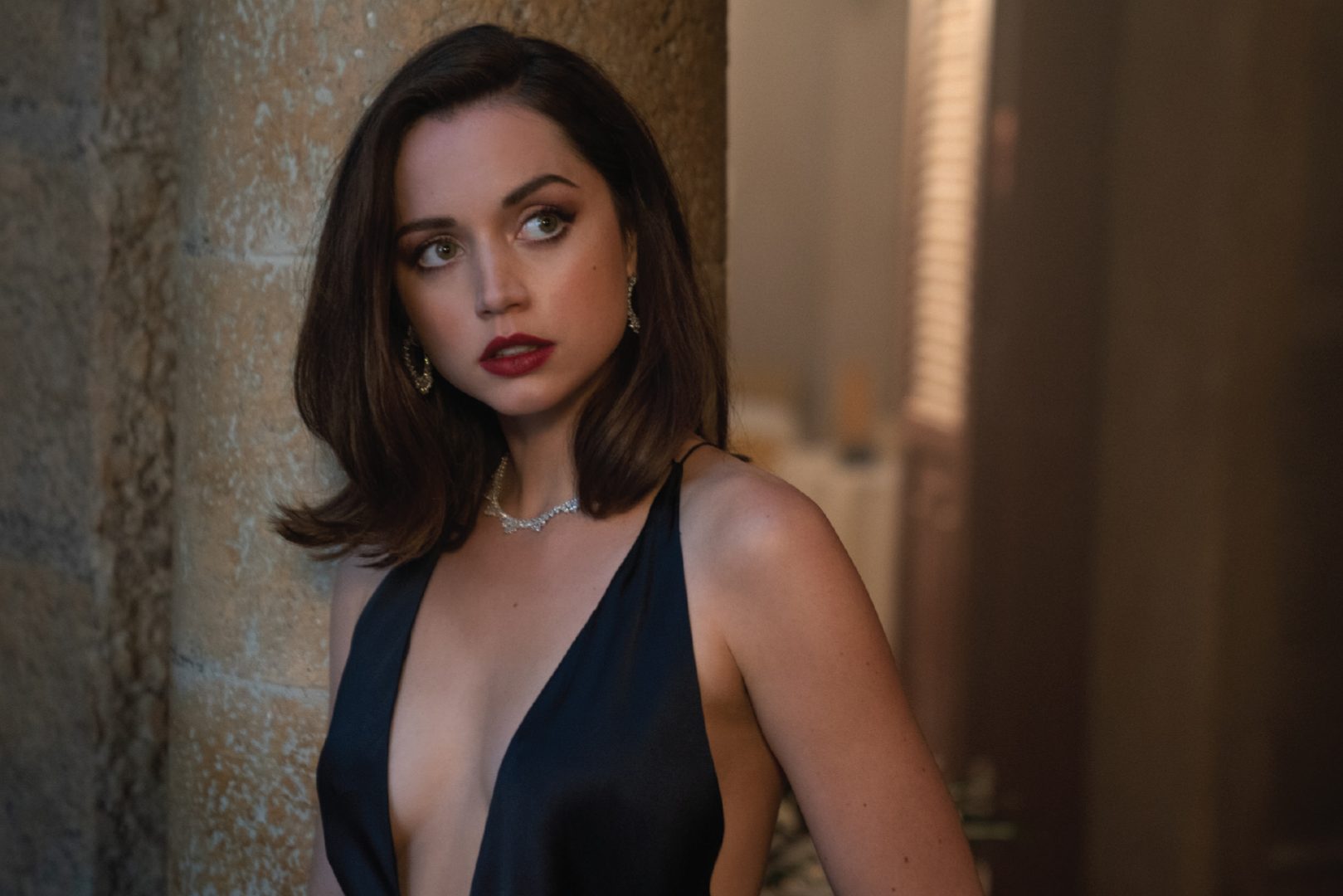 From the kid who loved theatre in Liverpool, to becoming one of the most recognisable faces on the planet as James Bond for the last 16 years, Daniel Craig really hasn't stopped working hard towards his goals and staying grounded every step of the way.  
With its launch date pushed back three times already due to Covid-19, No Time to Die is set to be launched in cinemas on 30th September this year. Asked to rescue a kidnapped scientist, the spy finds himself hot on the trail of a mysterious villain, who's armed with a dangerous new technology. Starring alongside Léa Seydoux, Rami Malek, Christoph Waltz and Jeffrey Wright, this Bond flick will close the chapter for Craig, but is an exciting ending for Bond… for now.
Images: Nicola Dove..© 2019 DANJAQ, LLC AND MGM. ALL RIGHTS RESERVED