"The name Kryptos is derived from Ancient Greek, referring to something unseen, hidden and coded, mythical even. Ciphers can be traced through millennia, capturing the imagination of some of the world's most brilliant minds," said the car's designer, Karin Lehmann.
Cryptography, or the art of solving or writing codes, has been intertwined in our humanity for thousands of years. The first known evidence of such an art can be traced back to Egyptian times where messages were hidden in the hieroglyphs. Whether it was written on the wall of a pharaoh's tomb, written in a letter by the allied troops during one of the World Wars or sent through a network of radio and computers by spies serving Her Majesty, cryptography has managed to adjust itself to protect and distribute secret data.
One of Rolls Royce's latest offerings pays homage to our ongoing relationship with secrets and cyphers in the stunning and coded form of the Kryptos. As part of a 50-coupe limited production, the Rolls-Royce Wraith Kryptos hides secret messaging concealed in a series of glyphs found throughout the car's interior and exterior. The answer of which only the CEO and chief designer know. The Rolls-Royce model also comes with its own app, called Whisper, for customers to enter their answers into as they try to figure it all out. And when they aren't trying to do that, they can stand back and admire the unique code-inspired aesthetic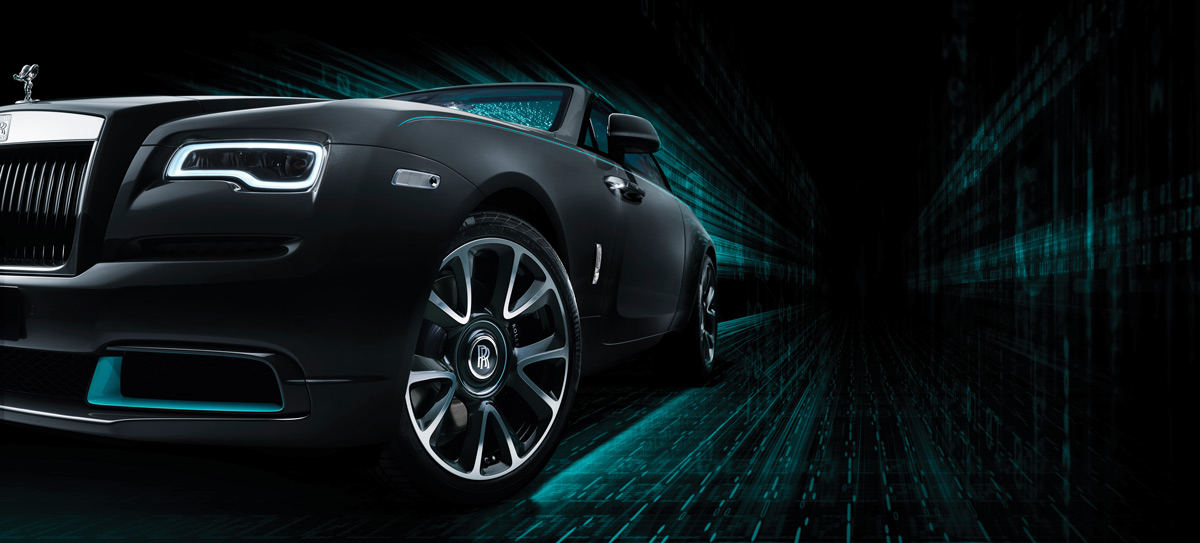 Of course, the famous Spirit of Ecstasy adorns the hood, but there are some additional customisations with the cypher motif introduced at the base of the figurine.
Delphic Grey paint covers the exterior, a unique colour that combines a base layer of anthracite with blue and green mica flakes which are visible only in sunlight.
A "data stream" pattern appears on the dashboard and headliner, alongside a "cryptic motif" on the headrests in place of the usual "double R" logo.
Under the hood of the 2021 Rolls-Royce Wraith Kryptos Collection is the same 6.6-litre, twin-turbo V-12 engine producing 642 horsepower and 605 lb-ft of torque that powers the regular Rolls-Royce Wraith.
Discover more Rolls-Royce here.