If you consider yourself a luxury brand and you haven't made a bespoke wine and Champagne coolers yet, then what are you? Probably a sham. Champagne is inextricably linked with good times and fanciness, it's natural that aspiring car companies would want some of that star power to wear off onto them. Over the years they've all given it a crack, all with spectacular results. Here are some of our favourites:
Porch Cylinder Bottle Cooler – $730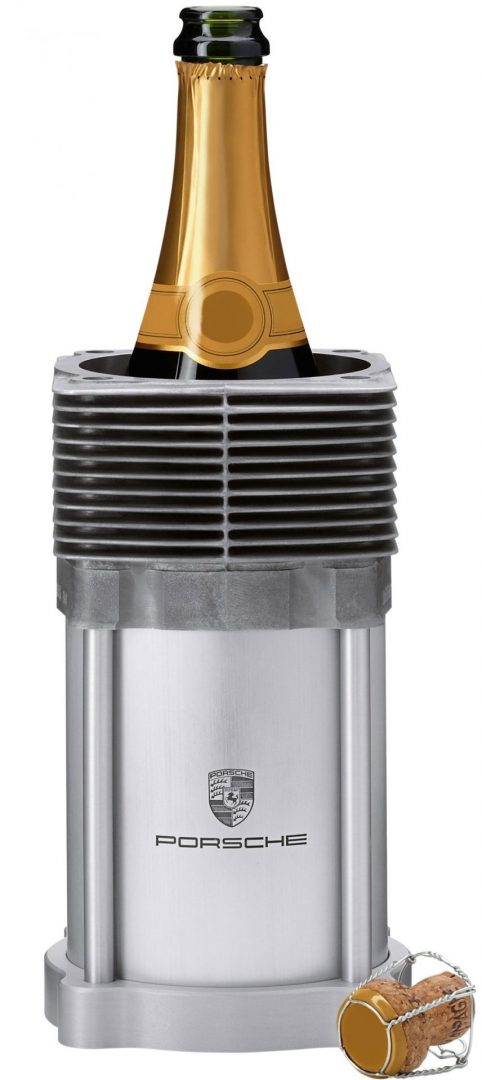 As the most modest option on this list, Porche has official merchandise made from decommissioned Porsche 911 models. Using an old cylinder is perhaps the only form of upcycling you won't find on Pinterest anytime soon, but we love how true to form they keep it. It comes with an anodized aluminum base and has a Porsche crest inscribed on the side, to let people know it's not just some spare parts you have lying around.
Aston Martin The One-77-inspired Bottle Cooler – $32,000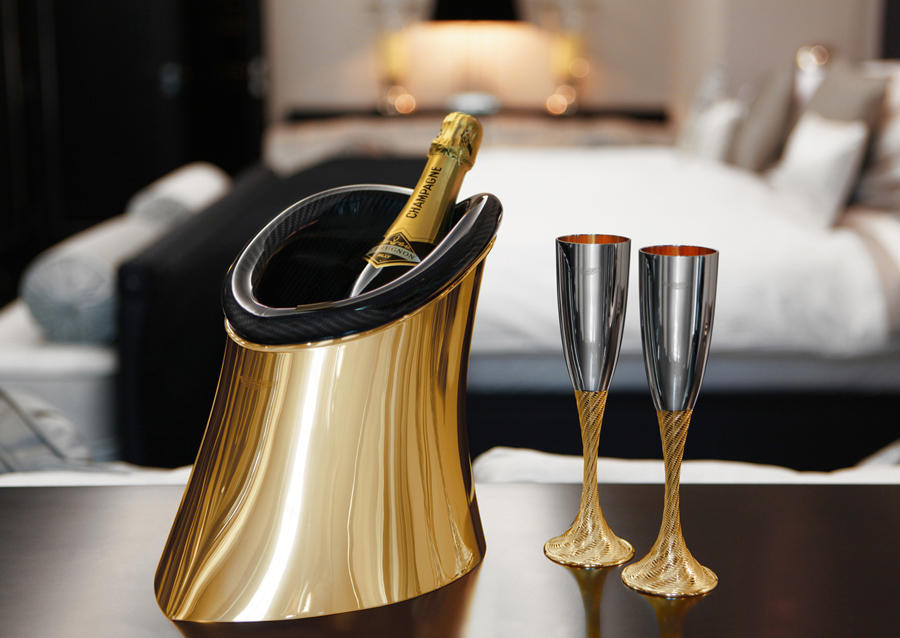 Inspired by the limited edition Aston Martin One-77 supercar, this champagne cooler pulls out all the stops, mind the pun. Made by a company called Grant Macdonald, it's coated in polished sterling silver and 24-carat gold plate. On the interior, it's layered with trusty old carbon fibre for keeping things insulated and chilled. Unfortunately, only 10 of these beauties were ever made. Matching wineglasses to complete the set go for an extra $5,000. Personally, I think it's a little stingy they weren't included in the deal.
Rolls-Royce Champagne Chest – $70,000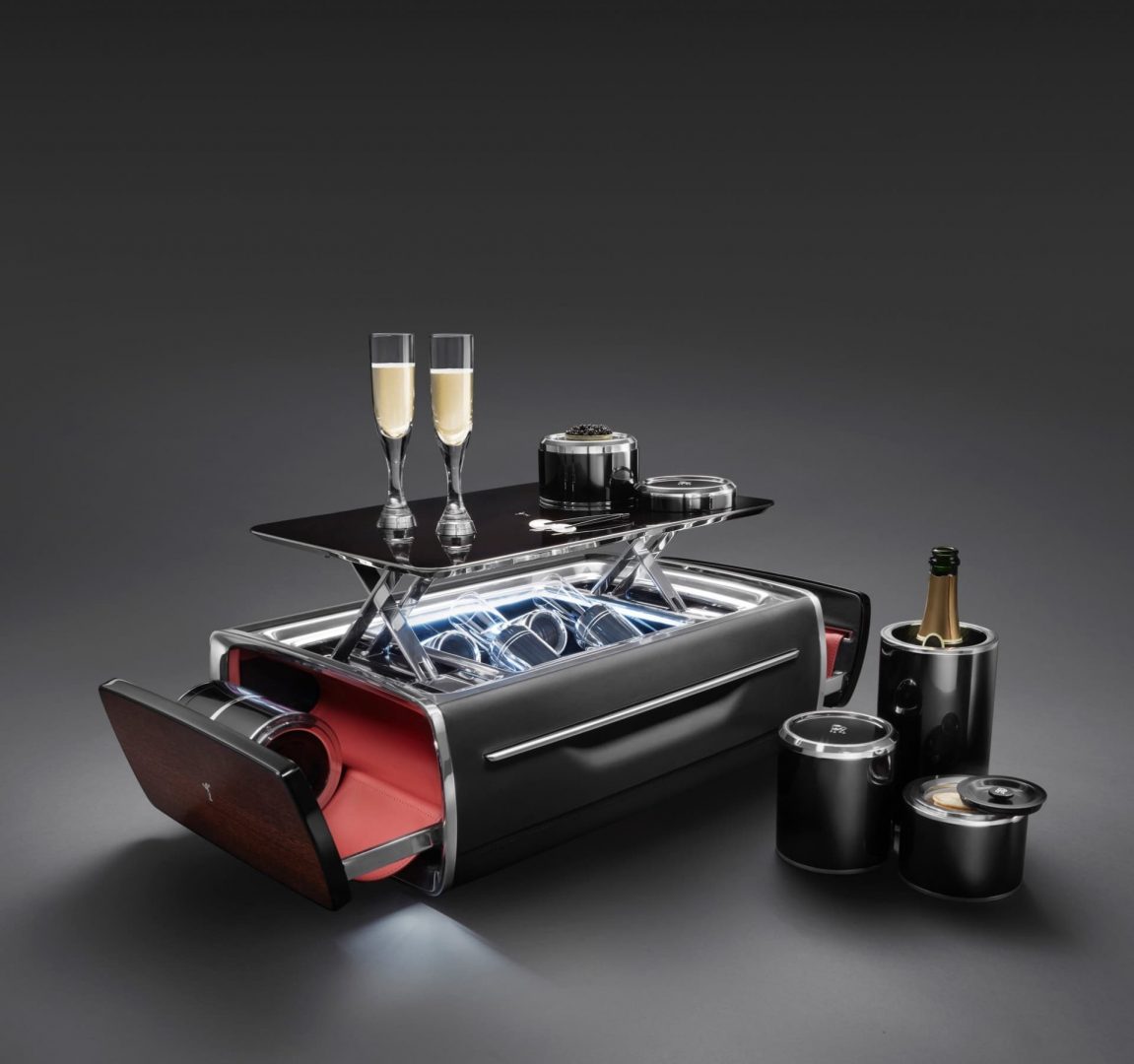 We've covered it here at M2 before and we're going to cover it again, it's just that good. The Rolls-Royce Champagne Chest is pure luxury. It's more like a picnic set that's worth more than the car you drive it around in. It starts with an aluminum chassis swathed in natural grain black leather and flanked with Tudor oak wood. Hand blown champagne flutes are safely tucked inside as well as mother of pearl caviar spoons. The serving tray is also made of Tudor oak.
Porsche-designed Champagne Cooler – $70,000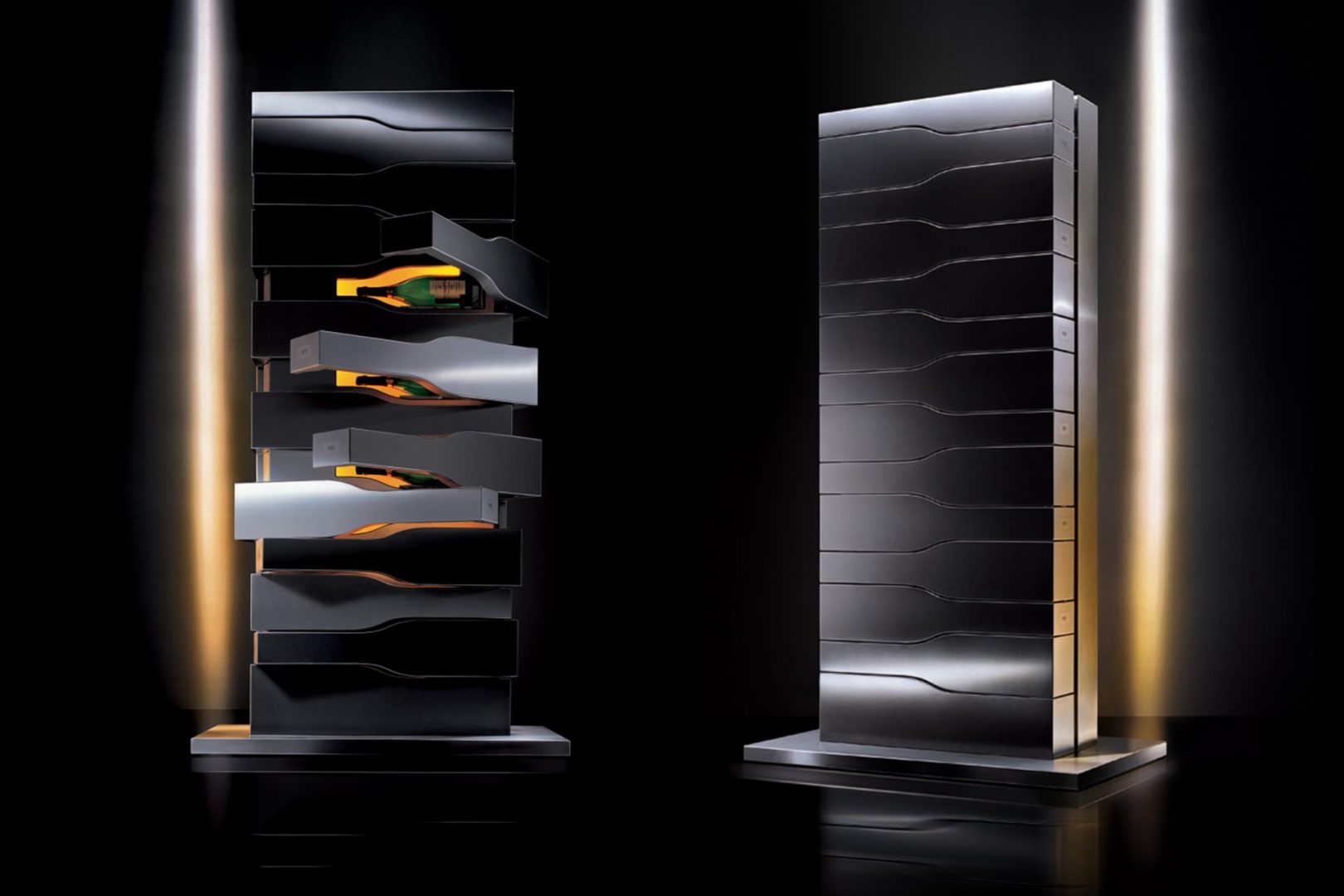 Porsche kicked off this list rather modestly, but they're back and they've reinvented the wine cellar. This fridge looks like it was inspired by Space Odyssey and Fort Knox. I can imagine George Clooney and his gang of famous buds stealing this in some sort of over elaborate heist. Only 15 of these were ever made and each can hold 12 bottles of bubbly, individually lit and kept cool at a consistent 12ºC.
For more similar articles, news and content head over to the M2 Celebration Channel here or Piper Heidsieck's website here.