Taylor's Port has announced the launch of Golden Age, a 50 Year Very Old Tawny; an extraordinary Port wine that has aged for half a century in old oak casks and reached its pinnacle of perfection.
Taylor's cellars are authentic wine cathedrals, built several centuries ago and provide the ideal conditions for the long and smooth ageing of Port wine. With thick granite walls and very high ceilings, they maintain a low and constant temperature throughout the year. Also very important is the proximity of the cellars to the Douro River and the Atlantic Ocean, which provide the necessary humidity for good ageing, as they limit evaporation.
Golden Age is finely constituted and beautifully balanced, it is in perfect condition, with elegance, complexity and finesse which make it an essential part of any 50th-anniversary celebration.
"Since we launched the first 50-year-old Taylor's Single Harvest ports nearly a decade ago, we've seen growing interest in exceptional wines that are half a century old," says Adrian Bridge, Managing Director of Taylor's, adding "Taylor's Golden Age, is a wonderful wine, which is the perfect gift for a special occasion, which will deliver incredible pleasure when enjoyed with close friends."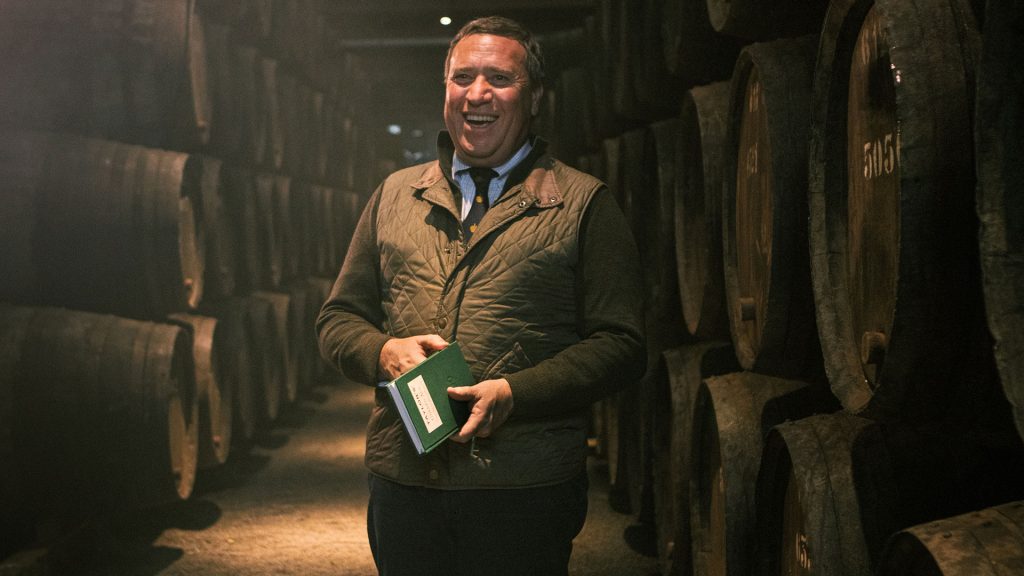 For David Guimaraens, Head Blender at Taylor's, "It is in tawnies that a Port taster demonstrates the fine art of blending." And he reveals, "To build a 50-year-old Tawny we started from components of old wines, which were left – at least – by the generation that preceded us, but we also have the great responsibility of leaving the base wines for the generations that will follow us."
The long ageing in wood gives the characteristic amber colour, a nose full of complex and rich aromas and smooth, mature flavours. Taken from the magnificent Port wine reserves that Taylor's patiently and masterfully ages in its cellars, this wine is a monument to time and the art of ageing in wood.
Tasting notes
Chestnut, copper colour core with a light golden rim. The primary aromas are elegant, rich and very delicate. Notes of rum and raisin, clove, nutmeg and a hint of cracked black pepper. Prunes, quince and apricot dance on your palate as the zest of lemon and orange deliver a freshness of acidity to balance the richness of the wine.
Notes of scorched pineapple, passion fruit and lychee balance beautifully with the toasted coconut, almonds and butterscotch. The texture and weight of the wine wraps the palate and finishes bright, fresh and poised. The wine lingers for an eternity, beckoning you in for more.
Grab a bottle of Taylor's Golden Age, a 50 Year Very Old Tawny from Glengarry's. Available from October 2022.