The Bonneville Salt Flats is a lonely place by day, let alone night. There is nothing but flatness for miles in every direction with only a few distant foothills to break up the monotony. Yet this very same clinical flatness is what has always drawn speed addicts from all over the world in pursuit of their Holy Grail: breaking the World Land Speed Record.
On the crisp, clear Utah evening of 16 September 1938, one such speed addict; British war hero Captain George Eyston was back at Bonneville attempting to break it for a third time. Obsessed with motorsport even from an early age, George had even skipped school to race motorbikes and cars under an assumed name. After winning the Military Cross during the Great War he spent much of the next two decades developing and racing ever faster cars, even holding patents in his specialist field of supercharging engines. An early pilgrim to Bonneville, George set new 24- and 48-hour endurance speed records there, feats which won him the rare Segrave Trophy for demonstrating 'outstanding skill, courage and initiative'. But it was the Land Speed Record he really wanted as it was the culmination of all his years of racing and tinkering; Captain George Eyston wanted to be the fastest driver on the planet.
He first achieved this feat in November 1937, taking the record off the legendary Malcolm Campbell's Bluebird, then broke his own record the following year only to have it taken off him by John Cobb. The very next night an incensed George Eyston was back behind the wheel of his beloved Thunderbolt intent on winning his record back.
The Thunderbolt was an awe-inspiring rocket of a car. Though it was made from aluminium, it still weighed seven tonnes, had three axles, eight wheels and was topped with a triangular tailfin. Blunt rather than streamlined, the Thunderbolt had a brooding, heavyset body and relied on sheer power from its twin 36.7 litre V12 Rolls-Royce R supercharged aero engines for all its colossal speed. And on the night of 16 September 1938 Captain George Eyston unleashed every last kilowatt in shattering the World Land Speed Record yet again with a staggering 575.31 km/h (357.5 mph) registered over one kilometre. The record was his once more…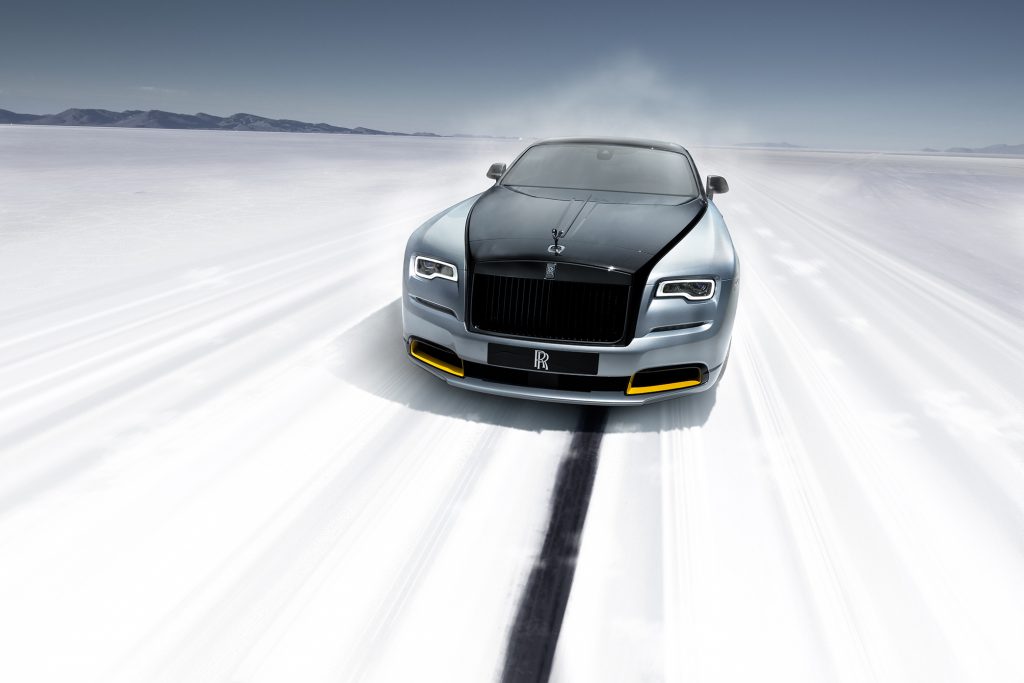 Yet, despite breaking the World Land Speed Record three times, not many remember Captain George Eyston and Thunderbolt's feats these days. Mention the record and the only names most can recall are Malcolm Campbell's Bluebird and Bert Munro's under-1000cc Indian motorbike. Partly this may be due to the loss of the car itself, of which we Kiwis must take our share of the blame. Thunderbolt was loaned to us as part of the New Zealand Centenary celebrations in 1940. Unfortunately, we didn't take care of it very well as the famous record-shattering vehicle was stored rather unceremoniously in a Rongotai woolshed. There it remained for six years until a bunch of louts set fire to the shed for a laugh and burned it to the ground, with the mighty Thunderbolt perishing alongside it.
But Rolls-Royce haven't forgotten either Captain Eyston or his Thunderbolt, which isn't surprising considering that the company has been closely associated with world speed records for over a century. Their new Rolls-Royce Landspeed Collection of Wraith and Black Badge models celebrate the three-time record breakers and the unearthly landscape of Bonneville where their deeds took place. All throughout both vehicles you will find homages starting with a specially created two-tone finish marrying Black Diamond Metallic with a new bespoke Bonneville Blue that transitions under sunlight from light blue to silver reflecting both the sky and famous salt flats. The bright yellow external highlights recall the circle painted on Thunderbolt to trigger the photo-electric timing equipment while the clock features hands in the same arrow insignia along with Eyston's final land speed record engraved into its housing.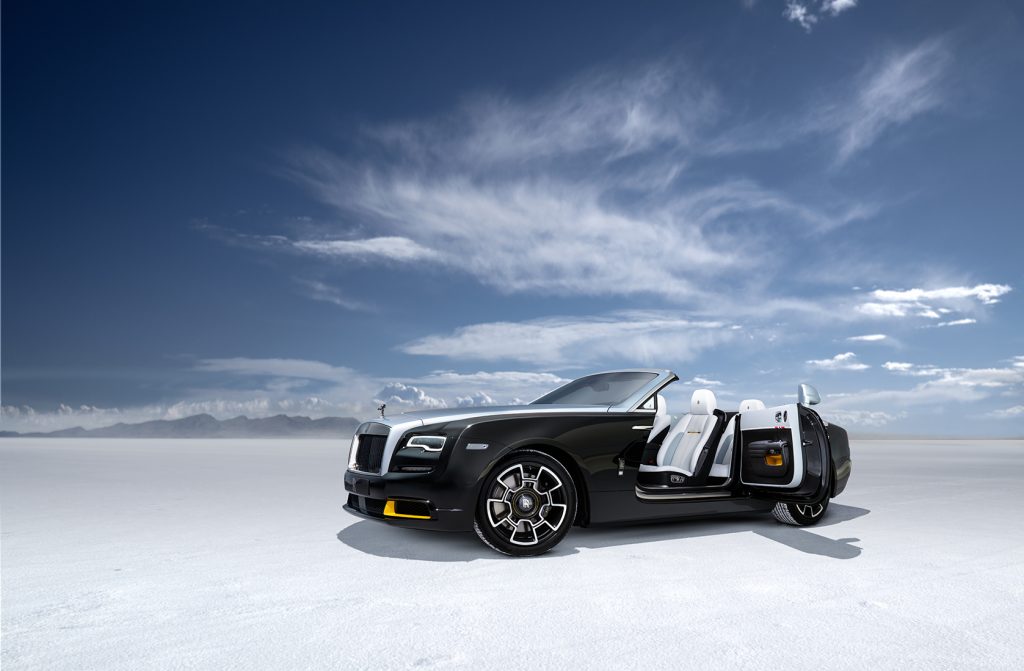 Everywhere you look is a heartfelt tribute; from the Salt Flats' fissured texture recreated in the fascia to the dark track line Eyston followed being commemorated on the steering wheel – even the Captain's medal ribbon colours are remembered in the driver's door. "It's human nature to want to go further, do more, be greater than ourselves.' Torsten Müller-Ötvös, CEO of Rolls-Royce Motor Cars said, 'With this Collection, we have revived Eyston's memory and retold his remarkable story." 
Production of the Rolls-Royce Landspeed Collection is strictly limited to just 25 examples of Dawn and 35 of Wraith, all of which have already been snapped up. The Thunderbolt itself may have gone but the spirit of Captain Eyston's momentous achievements lives on in a fitting – yet long overdue acknowledgement.
Visit Rolls-Royce Motor Cars Auckland to find out more.