Picking a fragrance to go with your look is important. It's one of the first impressions you'll make on someone. What does it say about you? Are you traditional, or are you willing to take a step into the mysterious unknown? Taking all this into account, Calvin Klein has gone all in with their Eau de Parfum for men in their first men's-only launch. This one's just for us gentlemen.
Called ETERNITY, it's a sophisticated and masculine scent that's evolving as much as our identity as men are. As the visual representation of everything ETERNITY has to offer, Calvin Klein have picked M2's July cover star, Jake Gyllenhaal, to be the face of the scent. His performances and characters are almost always more than they appear. His career is full of complexity, and he's brought that to the campaign as well. When fragrances try and sell an idea to us, it generally ends at step one: sex. But when he teamed up with Emmy Award-winning director, Cary Fukunaga, they took it the next step, and the step after that, all the way to fatherhood. The identity of a man can be more than just being a perpetual bachelor.
When asking Gyllenhaal how it smells, he describes it initially as sort of "woody", and that's definitely one of the signature notes. The iconic Fougere signature has been re-interpreted with an alluring sage providing a crisp freshness while the cypress creates a masculine and sensual mid, the suede accord unleashes the woody trail he's describing.
I think most M2 readers can relate to Gyllenhaal's words during an interview with W Magazine when describing manhood, "I think the sort of foolish nature of saying that you know what a man is supposed to be has been a problem." And that's definitely been the case. Articles from our run in the early 2000s about "How to be a real man" are soundly rejected by our modern contemporary readers. One thing we can all agree on though, is that our views of masculinity are evolving, but are still somehow eternal.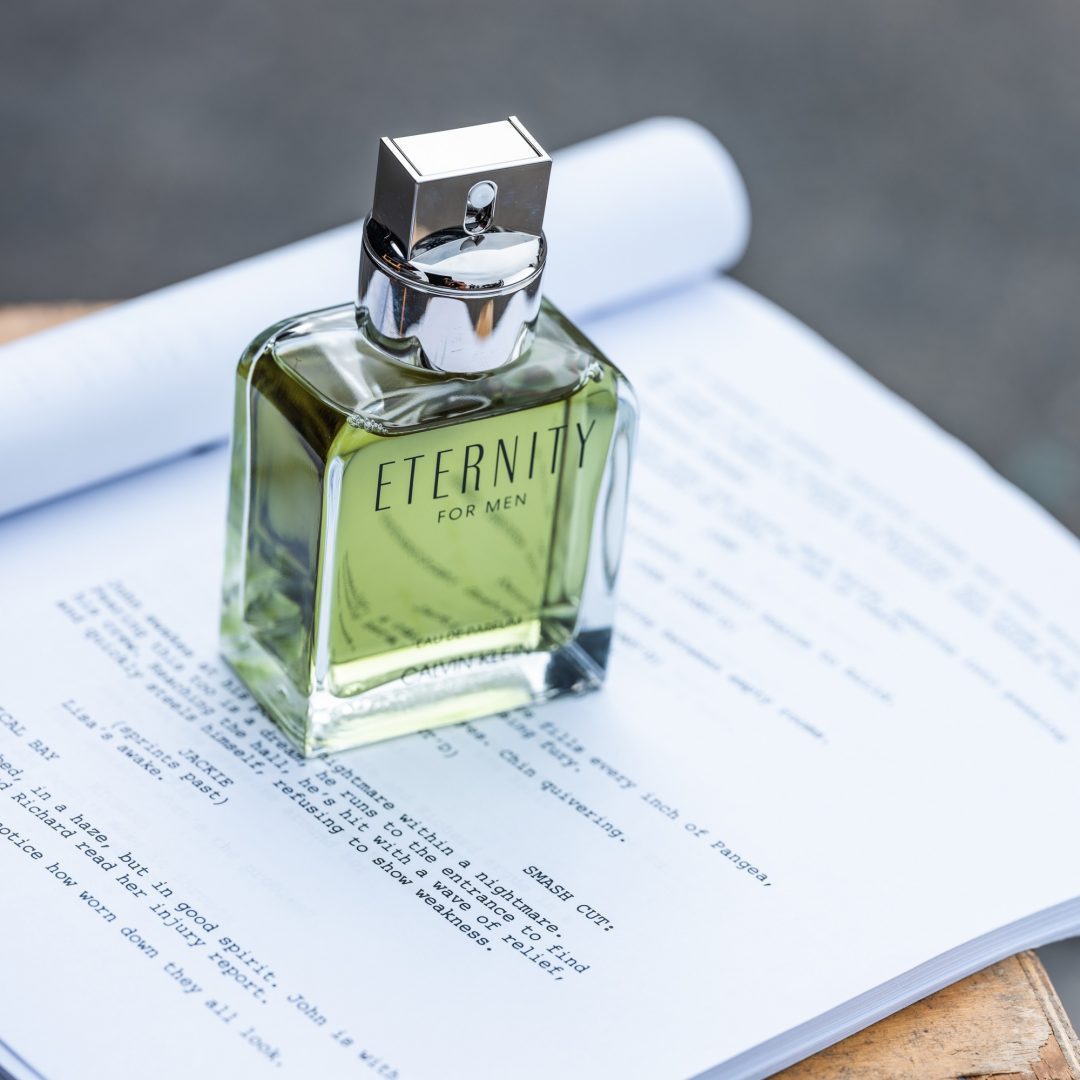 The new ETERNITY Calvin Klein Eau de Parfum for men is available now from Smith & Caugheys, Life Pharmacy, and other select pharmacies around the country. The 50ml bottle RRPs at $79, while the larger 100ml bottle is $99.