The Olympics are in the books but Kiwis are far from done soaring in the sports world. To go along with the 7 gold medals won in Tokyo, we can now claim to have a champion in a sport that didn't get the spotlight of the Games. It was in the early hours of Monday morning (NZT) when 29-year-old Kiwi Paul Coll defied the odds and claimed not only his first British Open squash championship, but New Zealand's first ever championship in the men's game. 
The British Open is probably best described to the uninitiated as the "Wimbledon of Squash", as the game's oldest tournament and one of the two most prestigious in the world, along with the World Squash Championships. Coll came into the tournament as the third seed behind only a pair of Egyptian world champions; Ali Farag and Mohamed El Shorbagy; both of whom Coll had possessed a less than stellar record against prior to this year's tournament. The Kiwi hopeful breezed through the early rounds before surviving a real scare, coming back from two games to one down to win a five-game marathon against less-fancied Egyptian Mazen Hesham, in the quarter finals. This set up a semi-final clash with El Shorbagy, a three-time British Open winner and a man who has had Coll's 'number' in the past, leading their head-to-head matches 9-1 prior to Sunday's match. Coll was clearly undeterred by his past failures however, and pulled off his first inspired upset, comfortably beating El Shorbagy in three-games to become the first Kiwi man to reach the British Open final since Ross Norman all the way back in 1986.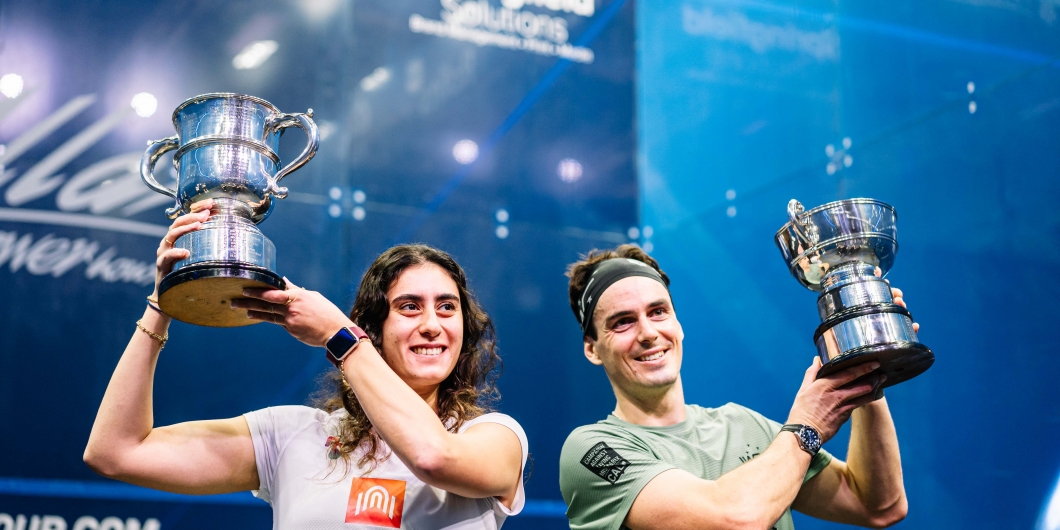 The job was far from finished however, as the win set up a clash with world number one and current world champion Farag, whom Coll record against was even less fruitful, standing at 13-1 to Farag prior to Monday's final. After a slow start which saw Coll drop the first game 6-11, the Kiwi surged, tying the score with an 11-6 game two. Often singled-out for his exceptional, almost superhuman levels of fitness and endurance, Coll was able to breakdown his Egyptian rival is the second half of the match with a number of grueling long rallies which eventually proved too much for Farag as Coll ran away with the final two games in scores of 11-6 and 11-8. Wrapping up the match in 65 minutes, Coll claimed a historic win, both for himself and New Zealand sport. Proudly hailing from the small West Coast town of Greymouth before moving to Christchurch as high schooler, Coll acknowledged his difficult path to the triumph in his post-match interview, admitting, "It's been a long journey for myself. Coming right from juniors I had to leave home at a young age. This moment right here makes it all worth it." He remarked his disappointment that COVID restrictions had prevented his family from being in attendance to see his career-defining moment, but made sure to shout out his supporters back home who'd sacrificed the hours of sleep to watch his big moment.  
The stunning result sees Coll join iconic Kiwi sportswoman Dame Susan Devoy and former Halberg award winner Leilani Joyce as the only New Zealanders to win a British Open title in the almost 100-year history of the men's and women's competitions, respectively. 
Images courtesy of PSA World Tour.