Teething the Toothless
The AirFly Pro brings all the devices with 3.5mm auxiliary jacks kicking and screaming into the 21st century, letting you use your airpods on practically anything. Simply plug the dongle into the 3.5mm port and pair them to your airbuds and you're good to go. It can pair with up to two devices at a time so you can share the experience. It has a pairing button, and a clearing cache button to quickly purge connections. It has a transmit/receive switch and a status light. That's practically it on this soap sud shaped gadget. It charges via USB-C and has up to 25 hours of battery life. It also comes with a keychain dongle, so toting it around becomes habitual.
Prices start at US$89.99
twelvesouth.com/products/airfly
BEATS STUDIO BUDS +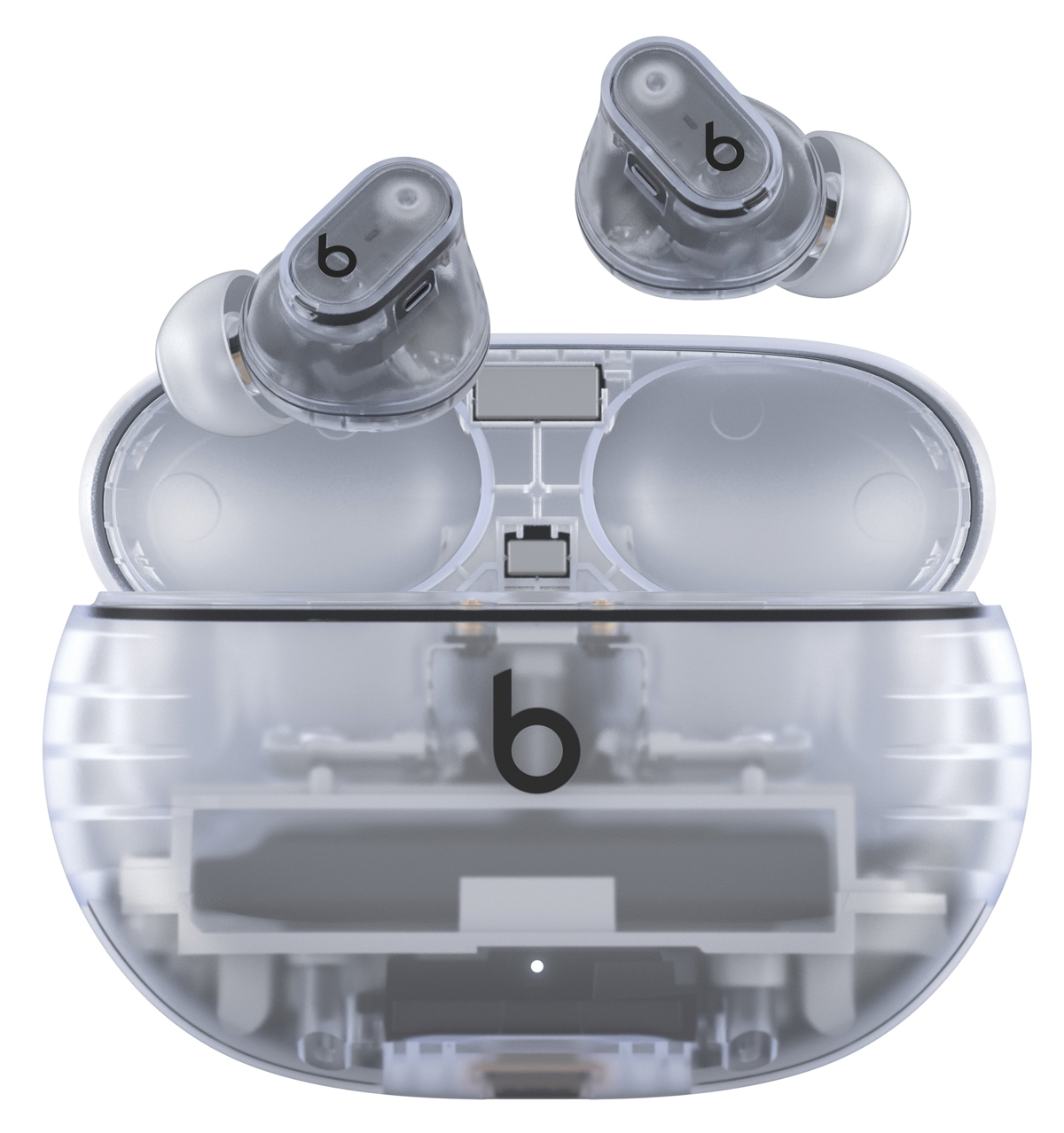 Nothing Ear (2) has spooked the industry with its stripped back transparent designs so it's only reasonable to assume that Beats will try to keep up with its own transparent shelled wireless earbuds. The Beats Studio Buds + are a step up across the board from its predecessor. It offers improvements across battery life, noise cancellation (filtering x1.6 more than its predecessor), and air venting which makes wearing the buds for long sessions literally a breeze, you airhead. The 3 mics have also had an increase in size to better capture audio signatures and provide better active listening modes so the outside world isn't completely cut off when you're rocking out in the office. With the charging case it can deliver 36 hours of listening and boasts an immersive surround sound experience. Beats believes it's like "being surrounded by 64 speakers at once."
Fast charging, sorry they call it Fast Fuel, can take five minutes of charge from USB-C and stretch it out to one hour of use time.
Pricing starts at US$169.99
beatsbydre.com/earbuds/studio-buds-plus-wireless-noise-cancelling
A Concrete Keyboard?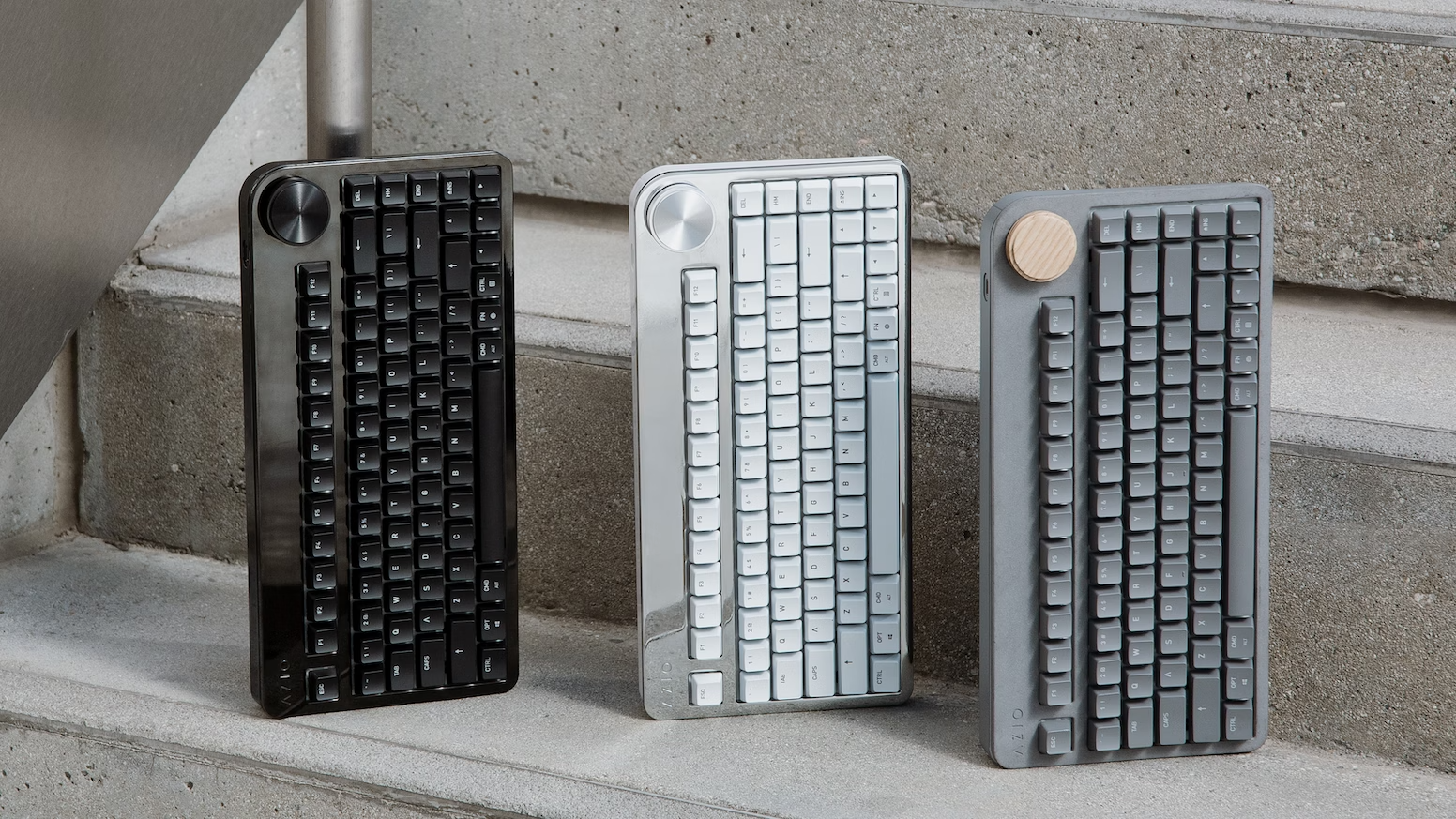 Your desk should say something about you. Mine usually says "this guy is going to die young if all he consumes is energy drinks."
But perhaps yours should say something a little classier like "I'm as tough as steel, immovable as concrete" or "as flammable as maple wood".
The Azio Tera 75 is a wireless keyboard with interchangeable parts and some of the interesting faceplates in the game. It has backlit RGBs and Gateron G-Pro switches. Sound dampeners made of silicone, PORON foam, and switch pads gives a good audial experience. Hot swappable faceplates are what makes this baby sing, with a wide range of premium materials to choose from including Concrete, black and silver aluminium, multichrome or damascus steel.
Pricing starts at US$140
kickstarter.com/profile/azio/created
Reel to Real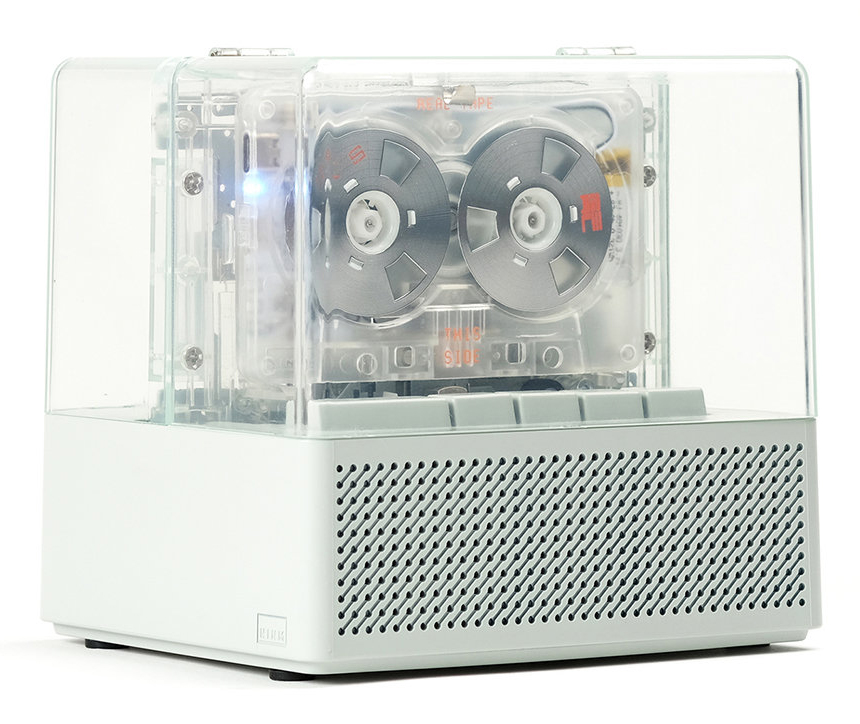 For those looking to activate their old kit but not be restricted to the tapes they were listening to 30 years ago there's a very awesome solution coming to us from Nimlab. Meet the IT'S REAL Bluetooth Speaker + Cassette Player Combo. This tape is actually a bluetooth 5.0 receiver which you can switch on and chuck into all your old tape decks. There have been tape deck solutions for a while, with the auxiliary cable snaking out of the slot, but this looks so much cooler. The tape itself also has its own speakers in it, so even if it's not in its accompanying translucent speaker or the real deal, it can continue blasting tunes all by itself. It almost feels gross how much utility they decided to pack into this little thing. As you use it within a regular tape deck the reel turns just as you'd expect and feeds tape along it. Don't ask me what happens when your player decides to chew it up though.
ninmlab.com
Recording Never Looked Hotter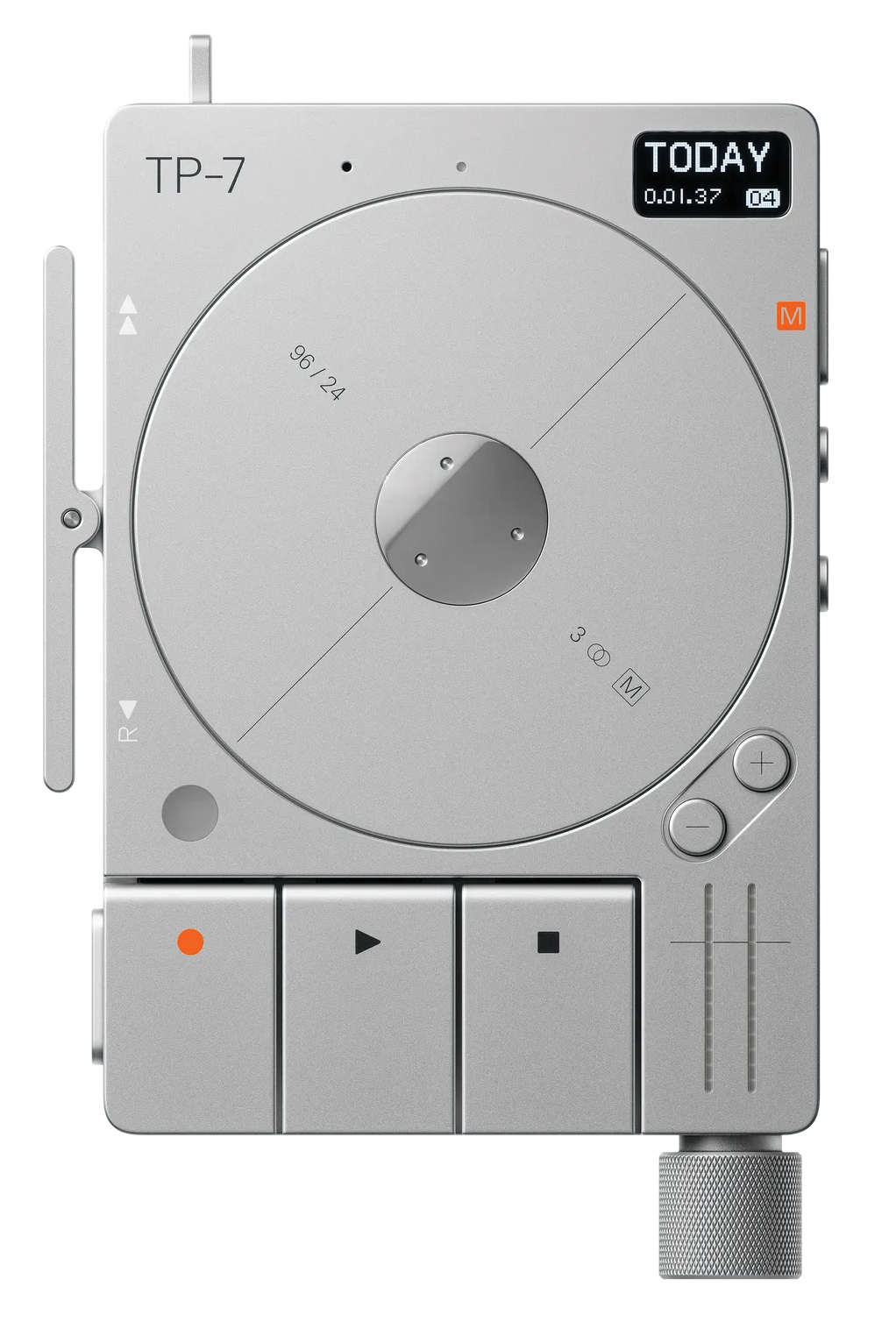 I've quickly become a fan of Teenage Engineering. This team makes some truly beautiful pieces of tech that are simultaneously contemporary and out of a different time.
Their latest product is the extremely beautiful (and extremely pricey) TP-7, a field recorder perfect for journalists, podcasters, and musicians looking to get quick samples. A large rocker along its right hand edge is used for scrubbing backwards and forwards through audio, and an accompanying iOS app can take recordings and automatically convert the audio to text. The wheel in the centre actually turns, simulating a motorised tape reel, letting everyone know that the tapes are recording. This finely brushed steel wheel can also be used for scrubbing, pausing and menu navigation also. For recording it makes use of an internal mic connected to a 24-bit/96 kHz USB audio interface. But it can handle far more than that, with the ability to hook three separate inputs into it. 128 gigs of internal memory means you won't be worrying about space for many many years. Although the 7 hours of battery life would probably give out before then. A USB-C port is used for quick charging and data transfer.
Pricing starts at US$1499
teenage.engineering/products/tp-7