We all know that the 90s was the cultural pinnacle of fashion, design and music. Well, that's according to me and probably no one else in the M2 office, but I do now have some newfound support in the form of the latest 8 Moncler and Palm Angels collab with a 90s-inspired campaign to match.
Shot by Philadelphia-born fashion photographer Quil Lemons, the campaign channels the dizzy hedonistic heights of 90s Miami (ah, the good old days) and stars long time supermodel, and more recent philanthropist, Naomi Campbell.    
The campaign presents a diverse and collection that sees the collision of Italian luxury and streetwear in an inherently nineties-inspired Miami setting. The perfect backdrop to Palm Angel's Francesco Ragazzi's subversion of American culture with a sports-inspired collection that is elegantly contrasted by Miami's shimmery pastel backdrops.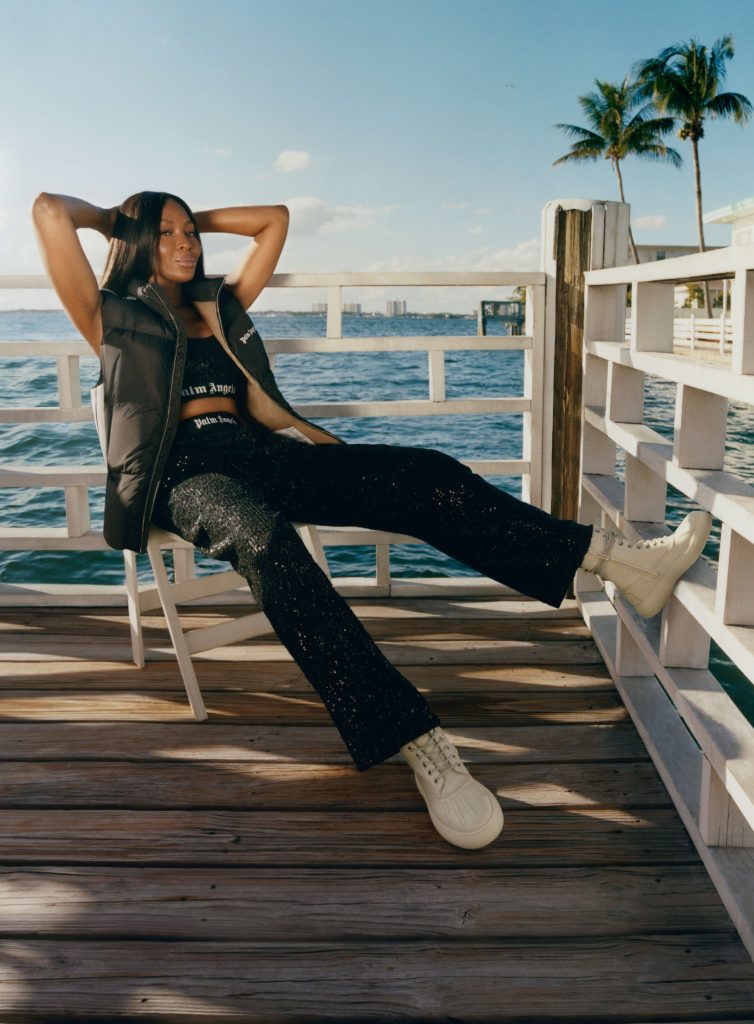 "When I started to design the collection, I had in mind a series of sports uniforms worn off the sporting field. A non-uniform uniform interpreted through the distinctive filter of Palm Angels where Californian culture and its style of life remains a sort of fil rouge: its laidback mindset and the constant state of summer it gives, also in winter," says Francesco Ragazzi, who founded Palm Angels after 10 years working at Moncler. 
Milan-born Francesco Ragazzi started Palm Angels in 2011 as a photographic documentation of LA's skater culture. Francesco's work morphed into a book, published by Rizzoli in 2014, and subsequently into clothing in 2015.
As well as the collab with Monclear, Ragazzi also worked his magic with a special edition Tod's footwear range in which he used contrasting elements, details and appliqués while channeling some retro cool. The results give creative interpretations of the Italian footwear giant's two iconic heroes, the Gommino, studded moccasins, the W.G., and a laced-up ankle boot version of the Winter Gommino.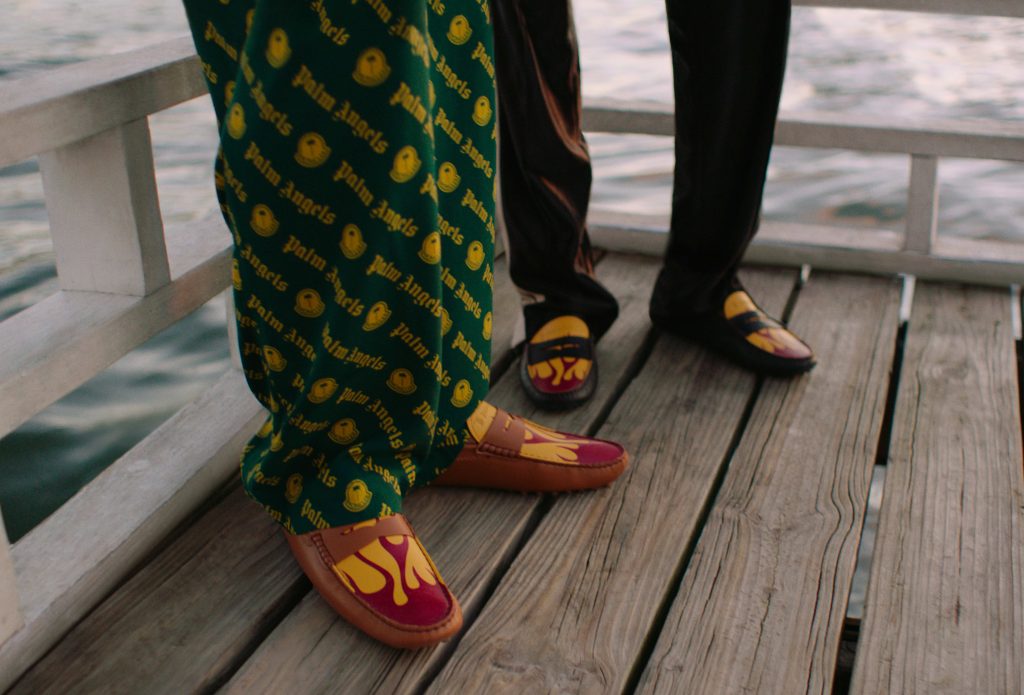 Welcome to the future, 90s cool. While a lot's changed, it's nice to see that some things haven't.