Of course there is a lot of automation that has sped up the production of goods these days but there is a lot to be said still for the painstaking crafts of old and to celebrate these the Jaeger-LeCoultre Rendez-Vous Sonatina is a series of luxurious timepieces that pay tribute to nature and celebrate the timeless crafts of the brand's Métiers Rares atelier. These exquisite watches blend the artistic traditions and craft skills of East and West with highly sophisticated mechanisms and intricately decorated dials.
The inspiration for the Rendez-Vous Sonatina series comes from the centuries-long tradition of depicting nature in Asian art. This tradition is deeply imbued with symbolism and has played an important role in Asian art history. Plants and animals have always held special meaning in these cultures, imbued with special powers and attributes. In Asian art, scenes from nature often serve as powerful symbols, representing the values and beliefs of the culture.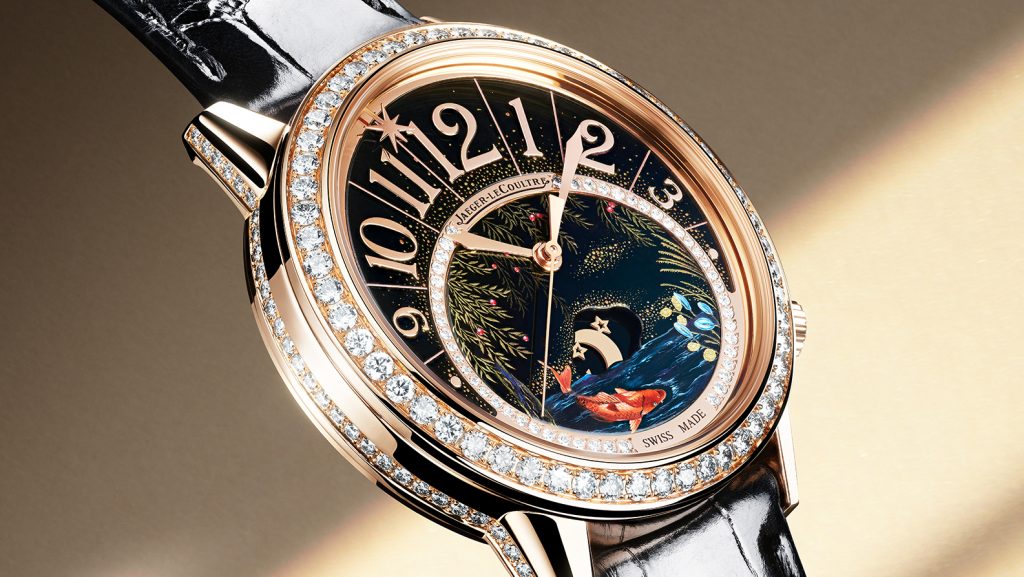 Jaeger-LeCoultre has drawn on this rich tradition to create the Rendez-Vous Sonatina series, using three of the decorative crafts that the brand has mastered in its Métiers Rares atelier: miniature-painting, lacquer work, and gem-setting. Each of these crafts has a rich history and deep cultural significance, and Jaeger-LeCoultre has used them to create timepieces that are both timeless and modern.
The use of lacquer in the Rendez-Vous Sonatina series is particularly noteworthy. Lacquer work is an ancient craft that dates back to the end of the Neolithic period, and it has had a profound influence on art and culture around the world. The first known examples of lacquer work were created in Asia, and it was brought to the West in the 16th century, where it quickly gained popularity for its precious appearance and exotic origins.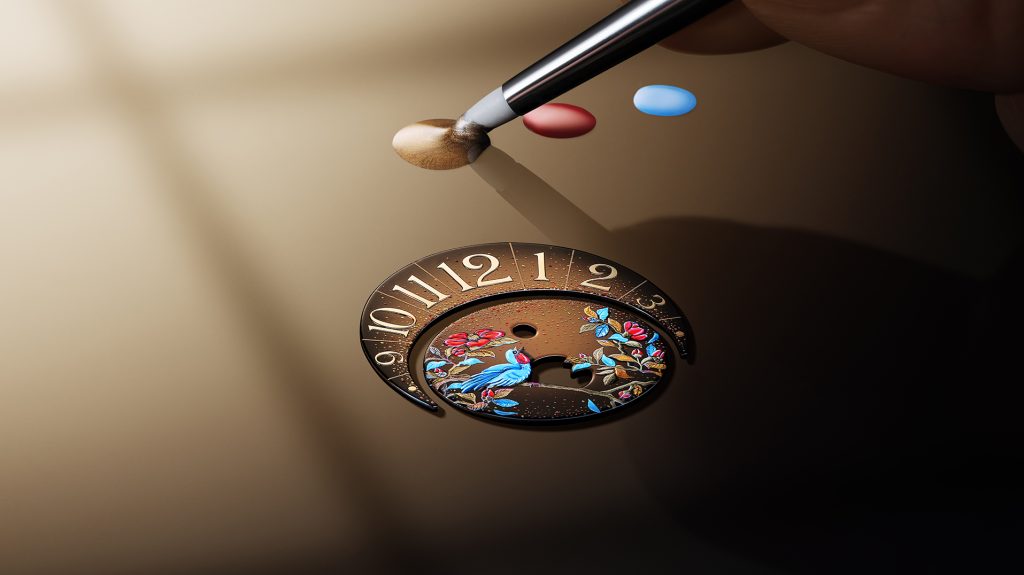 Lacquer is made from the sap of the urushi tree, which is native to Japan and China. It is applied in thin layers to a variety of surfaces, including wood, metal, and ceramics, and it dries to a hard, glossy finish. It is highly prized for its incomparable translucence and rich lustre, and it has been used to create a wide range of decorative objects, including jewelry, furniture, and other decorative items.
Jaeger-LeCoultre has used lacquer to great effect in the Rendez-Vous Sonatina series, creating beautiful dials that showcase the craftsmanship of its Métiers Rares atelier. The deep blue-green lacquer of the Peaceful Nature – Crane watch serves as the perfect backdrop for the crane and pine tree depicted on the dial. The golden-brown lacquer of the Peaceful Nature – Kingfisher watch is adorned with the delicately painted branches of a red quince tree, and the black lacquer of the Peaceful Nature – Koi watch features a vivid orange-colored koi fish swimming beneath the gently rippling surface of a pond.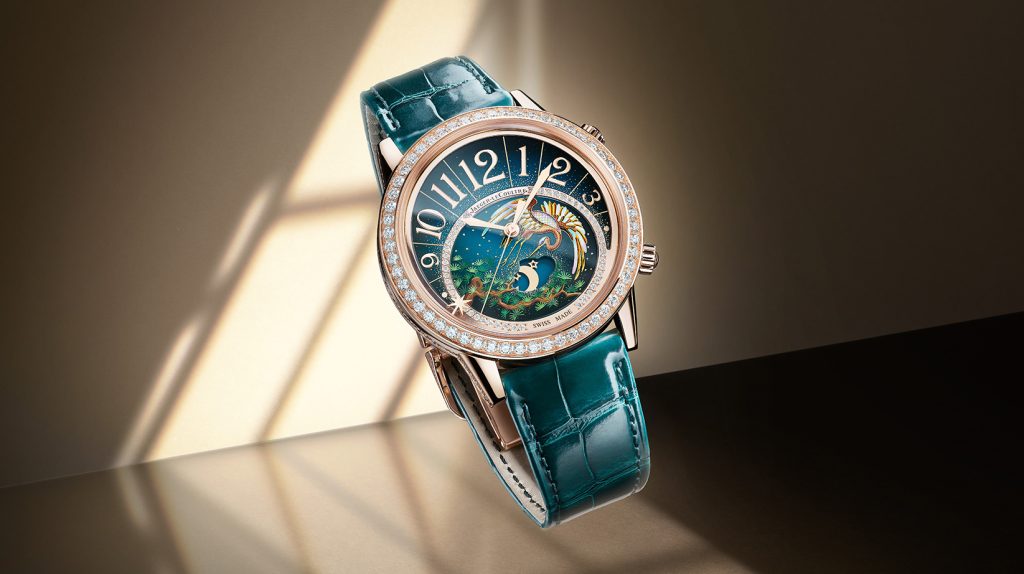 In addition to lacquer work, the Rendez-Vous Sonatina series also showcases the art of miniature-painting. This craft, which involves creating highly detailed and accurate depictions of plants and animals, has a long and storied history in Asia. Miniature-painting reached its apogee with the "flower-and-bird pictures" of Japan and Korea, which depicted a wide range of subjects in intricate detail.
Jaeger-LeCoultre's designers and Métiers Rares artists have interpreted this tradition on the dials of the Rendez-Vous Sonatina watches, bringing to life the beauty and symbolism of nature in a way that is both timeless and modern.