There's something about California that has etched itself into the psyche of Western culture as kind of a dreamlike destination. We can of course go back to the early Westward US settler migration, but California has also been the epicentre of cultural, economic and technical trends that have spread outward across the globe. At that same time it is defined by kind of laid back slacker element. Obviously, to sum up postmodernist California requires a complex essay and this is not that. Dior and guest designer, Eli Russell Linnetz of ERL fame have done wonderful job tapping into the complex and nuanced culture of California with their Spring 2023 collection. The collection was originally shown in Linnetz's home of Venice Beach, and it is heavily influenced by the free-spirited coastal living.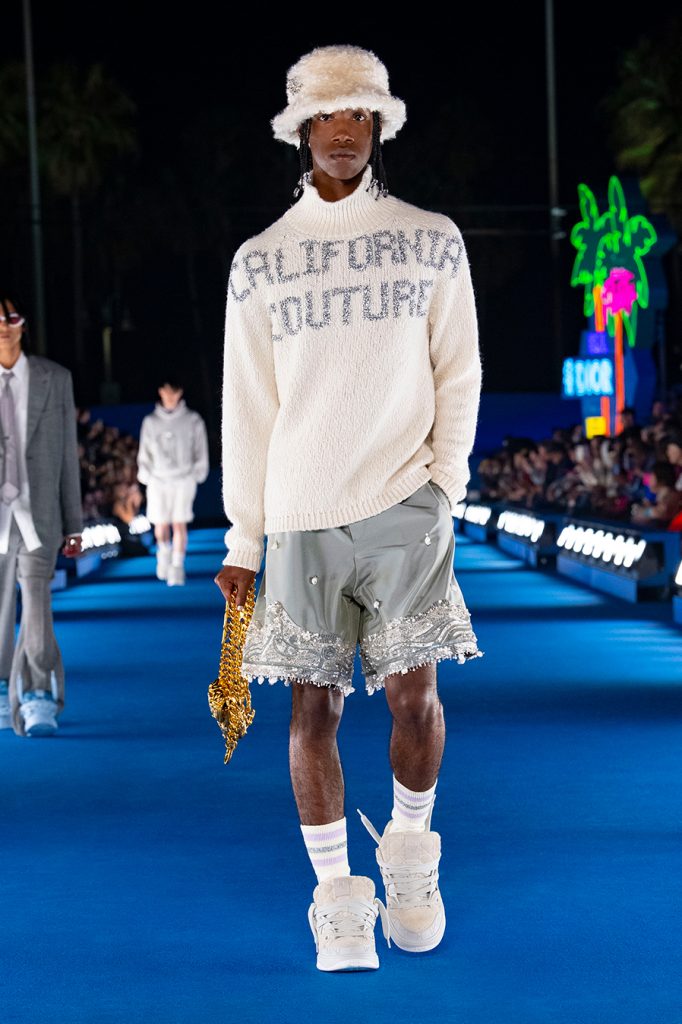 The collection is a mix of both Dior's ultra-opulent lens and ERL's post-modernist Californian pastiche. The result is indulgent, innovative, and surprisingly intimate. The designer duo's ability to blend two different aesthetics seamlessly is truly impressive.
One of the standout pieces in the collection is the re-imagined Saddle Bag. Linnetz has transformed the iconic bag into a plump, quilted carryall in lush "Kumo Satin cannage". The new B9S Skate shoe silhouette is another notable piece. The shoe is a chunkier version of Dior's B27 sneaker and is perfect for those who want a more edgy look. The collection also includes enormous creased suit trousers and jersey pants. The sequin-stitched knit sweaters and hats in the collection are party-ready and nostalgic at the same time.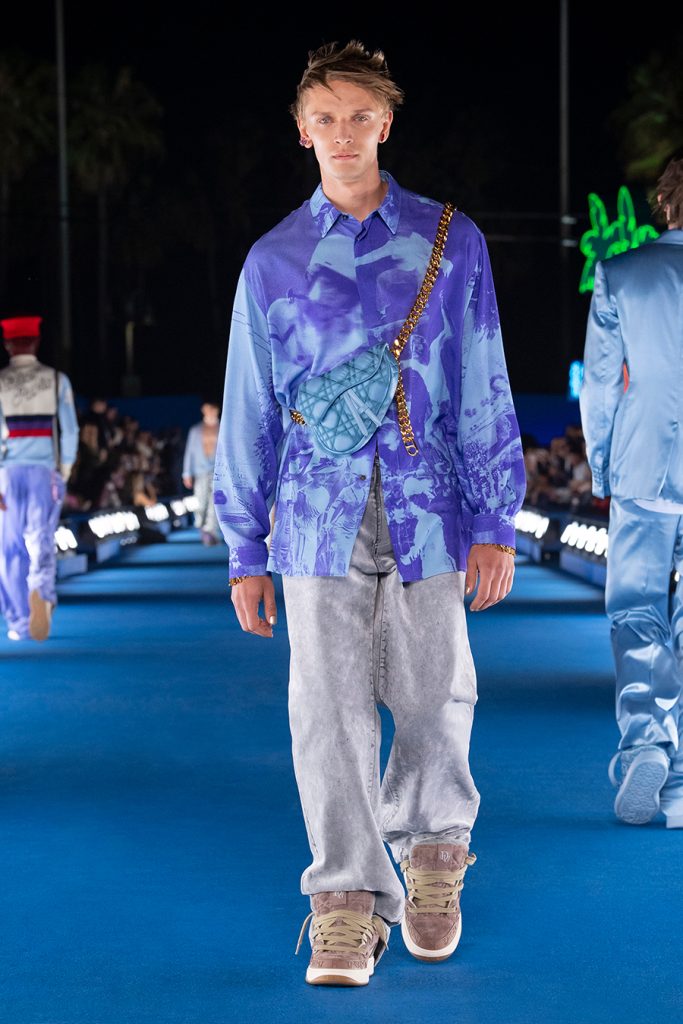 The collection is not just limited to clothes, it also includes punchy accessories like mini saddle bags dubbed "Male Minaudiere", chunky B9S Skate sneakers designed by Dior's Thibo Denis and even pearl-adorned beanies.
The collaboration between Dior and ERL has resulted in a collection that is both indulgent and innovative. The designer duo's ability to blend different aesthetics seamlessly is truly impressive and the collection includes some standout pieces that are sure to turn heads wherever in the world you are.