There are certain things men of considerable success know that the rest of us don't. These include; who really gives proper stock tips; where to find the very best tailor; and exactly who to share a good bottle of Château Léoville Las Cases with. And should these refined gentlemen own a luxury European marque like a McLaren, Aston Martin, Porsche, BMW, Mercedes, Audi, Lamborghini and/or Ferrari, then they will know exactly where to take it for a little discreet aftermarket personalisation.
The big move to Morningside
Or, at least they did until recently when Rapid Radio finally moved from their cosy premises in Abbey Street, Newton to a much larger bespoke workshop and showroom in Leslie Avenue, Morningside. Rapid Radio had become as associated with Newton as the rising sun is with the east, pina coladas with summer and TVNZ with making corny dramas, but due to the ever growing business, the team felt the time was now to move to a larger, professional premise in the central leafy suburb of Morningside. 
History in the making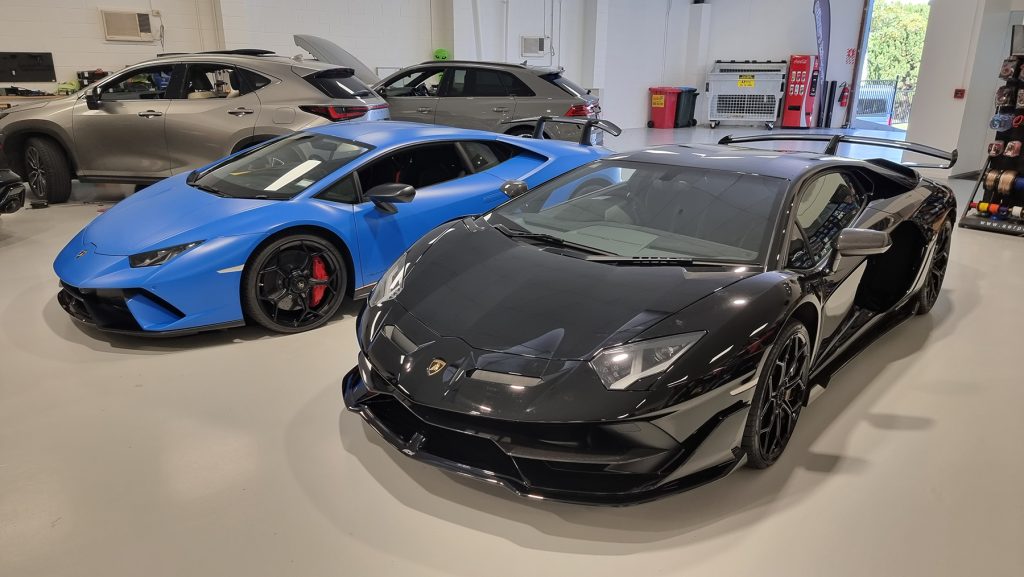 There is a good reason Rapid Radio has been around for over 40 years in the luxury auto aftermarket, simply because they are the best. So good in fact, that not only are they the choice for luxury car dealers but some manufacturer warranties are even contingent on Rapid Radio being the installer. Why? Because of their professional craftsmanship and that they specialise in making customers' car installations look like they were done back in the factory. Every installation and/or modification is done so it leaves no trace on the surface – Rapid Radio goes to an incredible amount of effort ensuring the installation is bespoke to each vehicle and matching paint, leather and even the type of insulation tape used to make sure your vehicle looks just the same as it did when you first fell in love with it in the showroom. This is why the vehicles that pass through Rapid Radio only gain in value and their owners come back time and time, again – and for generation after generation too.
A Symphony of Sound!
Car audio systems is where it all started for Rapid Radio and they've been in the game for so long some of the team can even remember installing cassette players back in the late '70s when they were still 'state-of-the-art'! After that of course came all the multi-disk CD changers, Mp3 players, even in-car TV's. 
Nowadays it is all digital with Rapid Radio integrating with factory audio systems to add upgraded speakers and power them with amplifiers that can deliver an acoustic experience as good as what you would have with your high end audio setup you have at home. Rapid Radio knows that quality is the best so only work with the best brands when it comes to car audio systems. This means they stock only the best products from brands like Alpine, Hertz, Rainbow, Zapco, ESB, Audison, Pioneer, Sony, Rockford Fosgate, Kenwood and Fusion Marine to name just a few. They also specialise in upgrading or integrating Apple carplay, Android auto and Bluetooth systems into the European marques such as Audi, Porsche, Mercedes, BMW and Maserati.
Getting a heads up on radar detection
Let's be crystal clear on this; radar detectors are 100% legal in New Zealand. This is positive as they act as an added safety feature alerting you to the fact that you may have accidentally drifted over the speed limit. With this in mind, Rapid Radio have developed a comprehensive range of radar detection products to choose from. Already regarded as the nation's experts in radar detection systems, Rapid Radio stock the world's best installed detector, the Stinger VIP, as well as the full range of Genevo products which have been exclusively developed for New Zealand conditions. Rapid Radio also has systems available from Escort, Uniden, AL Priority and K40. They can supply and install everything from windscreen-mounted portable radar detectors to stealth radars and laser alert systems. To make sure everything is working perfectly, they test all their systems with their own full array of police radar and laser guns.
No looking back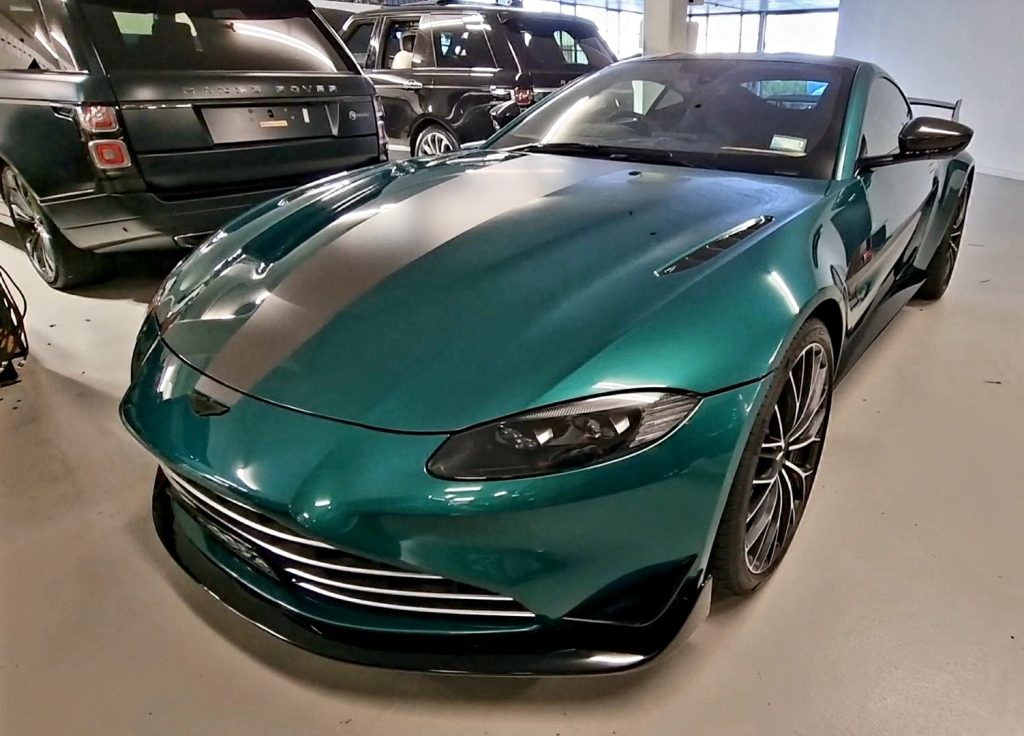 Of course this is not likely to be much of an issue with your brand new Tesla, but if you do have an exotic vehicle without a reversing camera, this can easily be rectified with a visit to Rapid Radio. Increasingly, reversing cameras are becoming necessary by law in many parts of the world but this isn't such a bad thing as they are pretty handy too. Rapid Radio can custom fit a discrete camera at the back of any vehicle, then integrate this with the factory screen. Don't have a screen? Then Rapid Radio can custom fit one for you. But you don't need to stop there, you can also have front-view cameras for parking (protecting that expensive carbon spoiler), plus side view cameras to show what's going on in any other blind spots too, or the full monty 360 degree bird's eye view – the ultimate protection and peace of mind.
Factory level modification
With any installation, you don't want it to be obvious things have been modified, you want your car to look as close to how it looked coming out of the factory as possible. With this always in mind, Rapid Radio have New Zealand's most comprehensive and professional installation workshop to make sure every installation they do looks like it was done by the auto manufacturer themselves. This workshop features New Zealand's largest automotive installation bay where Rapid Radio's technicians expertly incorporate everything from Carbon fibre, wood, metal, and fiberglass to ensure that every audio, visual or radar detection system looks like it has always been in the vehicle. 
Installation specialists
Take a look for yourself, Rapid Radio take great pride in their work, demonstrating their craftsmanship at many car and sound shows around New Zealand. You can see some of their examples of high-end custom installations for yourself on their website gallery or by popping in to see them in Rapid Radio's brand new premises at 37 Leslie Avenue, Morningside, Auckland.