Who doesn't love it when an established brand branches out and does something a bit more daring? It's always fascinating when a brand with a very strong association with one style and aesthetic drops a release that goes against their modus operandi. And it's probably fair to say that few names in the world of fashion have a stronger association with a particular style than Dr. Martens.
The British brand is practically synonymous with the no-nonsense, high-quality black leather 1460 boot and 1461 shoes and with good reason, they are some of the most popular designs in the world. However, in recent years, Dr. Marten's has looked to get a bit abstract with its aesthetics and its latest collaboration is another example of the brand expanding its range and appealing to its playful side.
The FUTURA LABORATORIES X Dr. Martens 1460 collection showcases two designs that inject the spirit of the streets into the normally straight-laced (no pun intended) aesthetics of the Dr. Martens design. FUTURA LABORATORIES is helmed by renowned New York street artist Futura (real name Leonard Hilton McGurr) whose work has livened up the walls of the Big Apple for decades. This collaboration sees his signature graffiti-style emboldened on a new sort of blank canvas; the iconic black leather of the 1460 Dr. Martens boot, in two bold and unique designs.
The 1460 EMB FUTURA adopts a straightforward visual approach, with the black Nappa leather upper adorned with a striking white graffiti 'tag'. The 1460 FUTURA moves away from the iconic powerful black leather of the classic boot, instead opting for fairly simplistic olive-coloured canvas upper with a leather ankle strap, the only real detail being the FUTURA LABORATORIES motif branded on the buckle (if you really squint, it's not totally dissimilar in appearance to the iconic Timbaland's that have been a staple of New York fashion for decades).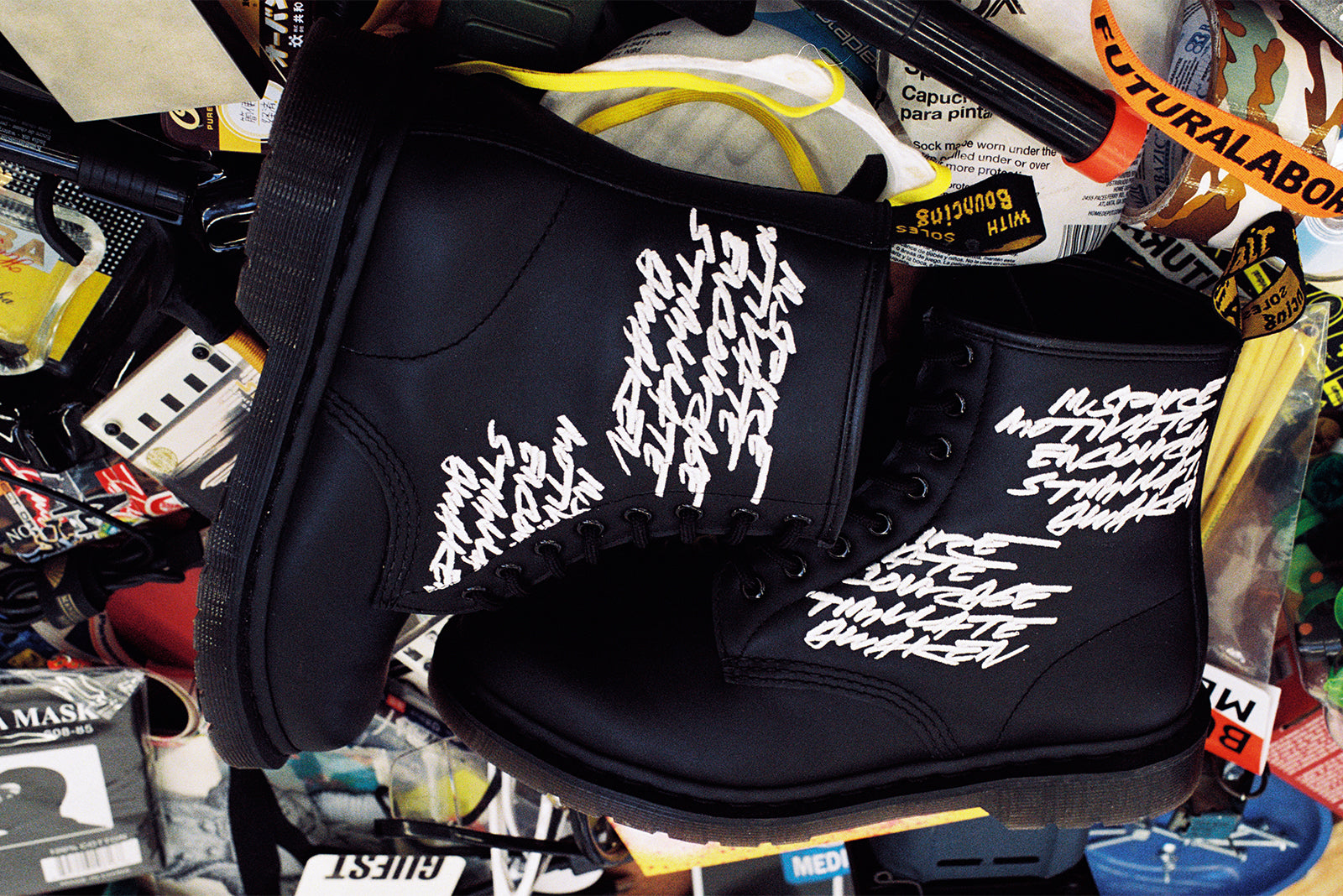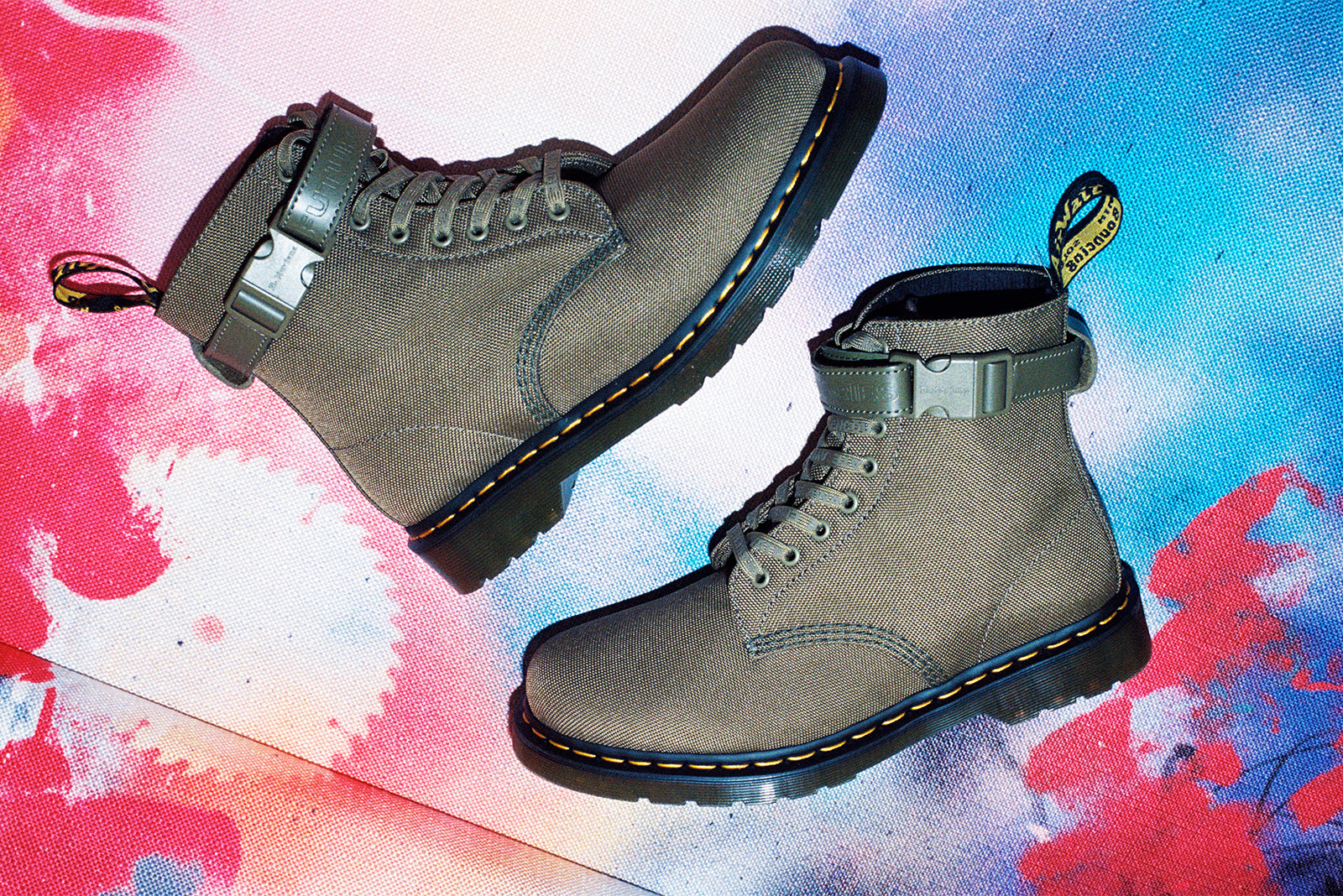 While the two bare little in common aesthetically on the surface, the contrast acts as a tribute to Futura's artistic versatility, and Dr. Martens's ability to create a range of unique and interesting designs based around the fantastic foundation that is the tried-and-true 1460. Both pairs are set to be available online from February 26.   
All images courtesy of Dr. Martens.