Leading men in Hollywood typically come from a tried-and-true cookie-cutter template. They're usually tall. Sport a thick head of hair. Flaunt a strong jawline. They're in shape, preferably with an athletic build.
Think Chris Hemsworth. Or Chris Pratt. Or Chris Pine. Or Chris Evans.
Those actors, in a vacuum, do stand out. However, in the greater Hollywood sphere, and when compared to actors that look the same and have the same name as you, it's really easy to just blend in.
Adam Driver is your antithetical Hollywood lead man. And he stands out for a reason.
We can start with how he looks, sure. "Unconventional" would be a polite way to describe him.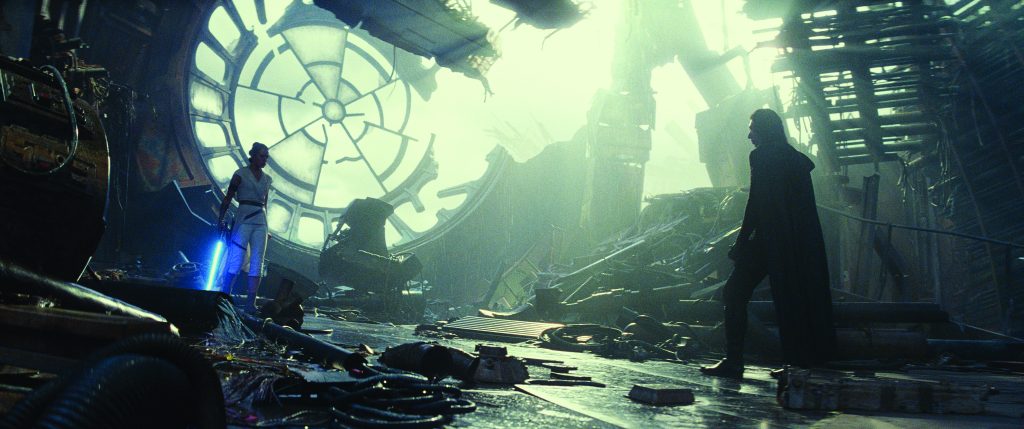 "I'm like a sight-gag", Driver shares rather honestly. "I have this really big face."
It doesn't take much to dig into his appearance. Just Google, "Adam Driver cat."
Or we can let the New York Times take the honours, once describing Driver as "ugly-handsome" – quite possibly the greatest backhanded compliment in recorded history.
Point being, Adam Driver isn't your stock/standard "handsome devil". Rather, his charm comes from his point of difference and there's refreshing authenticity in that.
Hollywood is frequently referred to as 'plastic' due to its raft of stereotypes and conformities. Being comfortable in one's own skin showcases a reality of character when everything else can seem so manufactured.
Secondly, and, rather bluntly, he's really f*cking good at acting. Like, impressively good. He's reminiscent of Pacino, De Niro, Hoffman and Hackman – actors that showcased significant talent that superseded the "Ken Dolls" of their day.
Martin Scorcese recently called Driver, "one of the best, if not the best, actors of his generation."
Adam Driver has a knack for being able to command the audience's attention – from loud and domineering to understated or even silent (watch Silence – great film). Cinemagoers are drawn to his performances with the sheer raw emotion he pours into his roles.
And although he hasn't won any major awards (yet), Driver is next in line to claim some serious accolades having already worked with the likes of Spielberg, Scorcese and Daniel Day-Lewis to bring credibility to his acting chops.
Adam Driver is who he is, because he's different. Exceptionally different.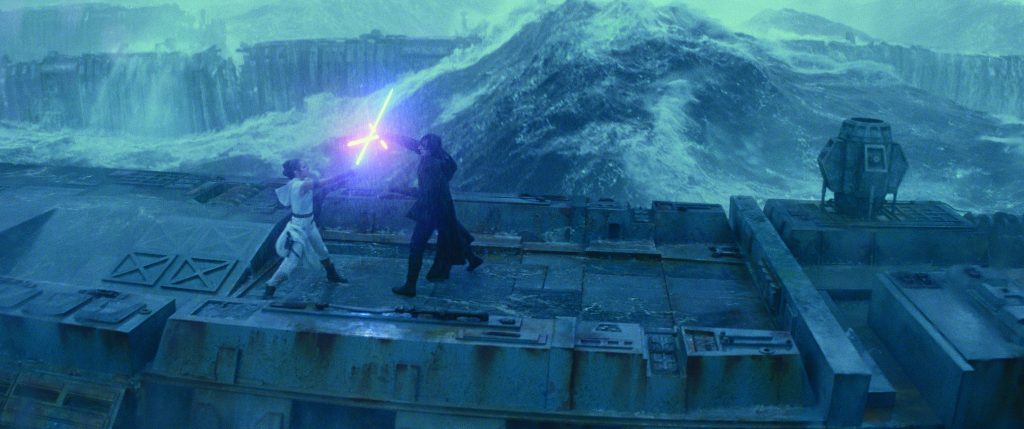 So, what got Adam Driver to this point? In his early years, Driver could be described as "going through the motions."
A driver without direction.
A venture into the military and arts school proved to be the catalyst for Adam and helped channel his point of difference to set him on the course for superstardom.
Born 19 November 1983 in San Diego, California, Adam Driver relocated to Mishawaka, Indiana at the age of 7 with his mother, a paralegal, and preacher step-father. As much is the case with small-towns in the U.S. Mid-West, Driver felt a sense of ennui.
A self-described "misfit", in high school he even started a fight club, inspired by the movie of the same name by Chuck Palahniuk:
"In a small town there's not really much to do, it's not like it's a cultural haven," Driver recalls. "You're kind of making sh*t up as you go along. Making a fight club seemed like a good idea – just to fight your friends."
He was a delinquent of sorts – climbing radio towers, setting fire to random objects with his friends. You know, the usual.
After graduating from Mishawaka High School, Driver rotated around a series of odd-jobs including stints as a vacuum salesman and a telemarketer:
"I would sell vacuum cleaners and then I was a telemarketer for a basement waterproofing company and a construction company. I would work those three jobs on a rotation. I had no [acting] job, I wasn't going to college. These things were paying minimum wage, I was basically working 24 hours a day."
Fed up with the purposeless grind and the lack of opportunity in small-town Indiana, Driver packed his bags and set his sights for Hollywood.
"I'm like, f*ck it. I heard all the stories of actors going to LA with no money and just doing it."
Driver landed in California, but the dream wasn't to be.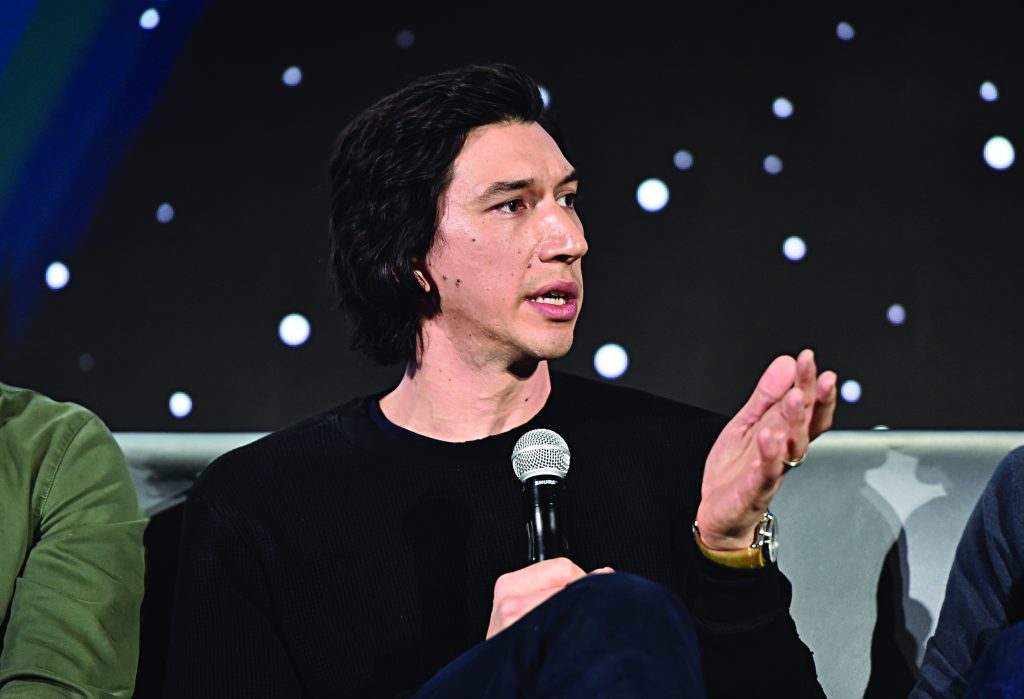 Out of money two days into his California dream and having already spent most of his savings on car repairs on the journey over, Driver turned his car around and headed straight back for his hometown.
Not long after his return to Indiana, 9/11 hit. Soon after, Driver enlisted in the Marine Corps – a pivotal move that helped accelerate his personal development and find him a sense of purpose:
"The impetus of joining the military was definitely a sense of patriotism and duty but also I wasn't doing anything. I felt really aimless and without a sense of purpose which I didn't really have."
Being part of a tight unit with a focused goal reinvigorated the future Star Wars actor, and taught him the importance of focus, drive and discipline, but also helped foster a sense of togetherness and camaraderie with his fellow squad members. When looking back on his tenure with the armed forces, Driver can see similarities between being in a squadron and being on set.
"You have a role and you have to know your role within the team. You have a mission to accomplish that's bigger than any one person and if you don't do your job, then someone is not going to do their job as well. The self-discipline, the self-maintenance – all of it."
Driver's military hopes were tragically cut short when he broke his sternum in a mountain biking accident. Dejected he couldn't join his teammates for a tour in the Middle East, Adam Driver was soon discharged from the military. All wasn't lost – Driver's new-found sense of confidence from the Marines helped push him to apply again for the prestigious Juilliard School, having fallen short years earlier:
"When you get out of the Marine Corps, you feel like you can do anything," he says. "That was part of why I went to re-audition for Juilliard. I thought, worse comes to worst, I know how to live. You feel like all civilian problems are meaningless and small, which is a complete illusion, but you have this confidence. You've been torn down so much—physically, emotionally, verbally—you feel like you're indestructible."
The training at Juilliard was rigorous, much like his time during the Marines, but crucial in solidifying Adam Driver into the actor that he is today.
It's not uncommon to hear of actors moonlighting as waiters or croupiers at night while they chase auditions during the day time. Adam was one of the lucky ones, venturing straight into acting right after graduating from Juilliard.
Several roles across theatre and TV helped build Adam momentum and attention from casting directors and, in 2012, Driver got his "big break" on HBO's Girls. His role as Adam Sackler was only written for the pilot episode, but executive producers, Lena Dunham and Jenni Konner were so enamoured with Driver's acting chops, they had to write a permanent role for him.
"Once you work with Adam Driver, you never want to stop," says Jenni Konner. "He has a naturalism to him, an instinctual side… he's like a young De Niro."
An initial one episode appearance for Adam turned into a 49 episode run. That same year, Driver snagged a role on Steven Spielberg's Lincoln. No big deal.
Big-time Hollywood execs took notice and the biggest franchise in film came calling – Star Wars. Driver broke through to superstar status, landing the role of vilainous, some would even call "emo", Kylo Ren.
Prior to Star Wars, Driver could be thought of as an "actor's actor", more concerned with the art itself rather than the opportunity. In fact, he had some initial trepidation before committing to the cast:
"I'm leery of big movies – a lot of them sacrifice character for spectacle," he says. "When they're bad, it pisses me off – you can just tell it's made by a bunch of executives somewhere."
This wasn't the case at all, working with the likes of JJ Abrams and Rian Johnson – "It was all about story and character and playing someone who doesn't have it all together. Making him as human as possible seemed dangerous and exciting to me."
Having not just one, but three Star Wars films under your belt is a dream that any actor could ask for. But rather than just confining himself to the comfort of standard blockbuster roles, Driver diversified his acting portfolio and sought after tutelage from some of cinema's greats.
BlacKkKlansmen under Spike Lee. Logan Lucky under Steven Soderbergh, Silence under Martin Scorcese.
All-time greats are gravitating towards the 36-year-old ex-Marine because he's well, exceptionally different.
It's not just because of how he looks, Driver has once-in-a-generation acting ability and he's only beginning to scratch the surface of his potential in his still relatively young career.
We're taught from a young age, that being "different" is a bad thing. Fitting in and conforming tends to be the modus operandi for many of us. But then as we get older, we start to realise that the ones that truly shine and excel are the ones who have made a point of difference.
If you haven't heard Seth Godin's 'Purple Cow' theory, the gist of it is basically that you're either remarkable or invisible and that you need to be phenomenal, counterintuitive and flat-out unbelievable to encounter great success. Fitting in is failure.
All those traits apply to Adam Driver. His unconventional look makes him (clearly) stand-out, and his one-of-a-kind acting ability propels him above everyone else.
So what lies ahead for Driver?
Hot off the heels of playing Scarlett Johansson's love interest (no big deal) in Marriage Story, Driver has just completed production of Annette next to Marion Cotillard, and pre-production has already begun for The Last Duel directed by Ridley Scott and co-starring Matt Damon.
"My only goal was to make a living as an actor. That was my only thing", Driver reflects. "I felt like if I was making a living as an actor and I could call myself an actor professionally, that was a miracle."
It's been a long road for the kid from Mishawaka, Indiana. His "f*ck it, I'm moving to Hollywood" dreams eventually came true, albeit a bit later than expected and through unconventional avenues that moulded his character.
The formula? Unwavering grit developed from his time during the Marines, otherworldly ability from rigorous training and most importantly, fully embracing his point of difference.
He began as a driver without direction, and now, it's nothing but open roads for Adam.