Monti Castello – Made in Italy
The Italians use the French term 'pochette' to differentiate them from the 'fazzoletto'. In English too, the practical 'handkerchief', should not be confused with the delicate square of silk that serves purely to elevate the aesthetics of one's jacket – the 'pocket square'.
From parrots to paisley, terrazzo to tropicana, the plethora of designs is paralleled by the breadth of the colour palette.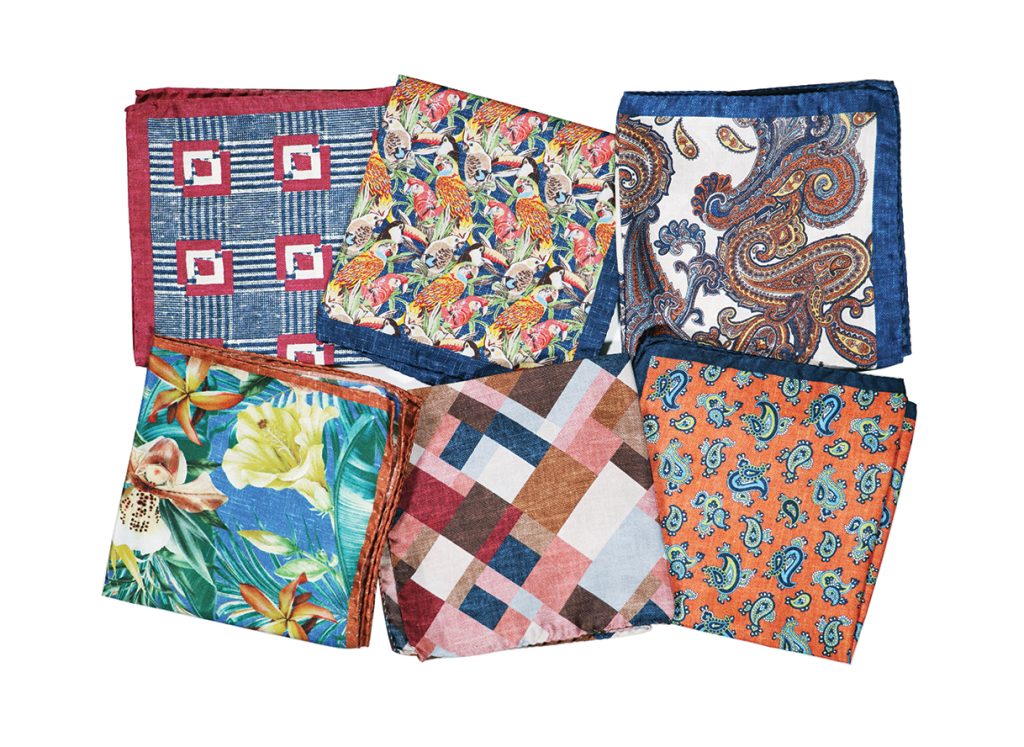 With detailed printing on light-weight silk, Monti Castello is renowned for its abundant collections of limited-edition pochettes, offering an unlimited opportunity to fancy up your outfit. With traditionally rolled edges, they can be pouched from the centre or fluffed more effervescently with their rustic borders on display.
Available in good independent men's stores.