While we've certainly checked off a lot of boxes on the 'gadgets of the future' list in the last few years, we're still not quite living in a world with robot servants catering to our every whim. However, Tesla are seemingly intent on papering that gap and we recently got our first look at their vision for humanoid robot AI. 'Optimus' debuted in demonstration led by CEO Elon Musk at Tesla's AI Day in August.
Though the centerpiece of the demonstration was not a piece of hardware, but in fact, a Tesla employee in a slick looking black and white skinsuit, Musk did breakdown what we can expect when the Tesla Bot does come to fruition and makes its real debut in a few years time. With modest specs of a 1.7m height and 56kg weight, the Tesla Bot will employ Tesla's automotive artificial intelligence, utilising the same sensors that are currently being used in their self-driving technology.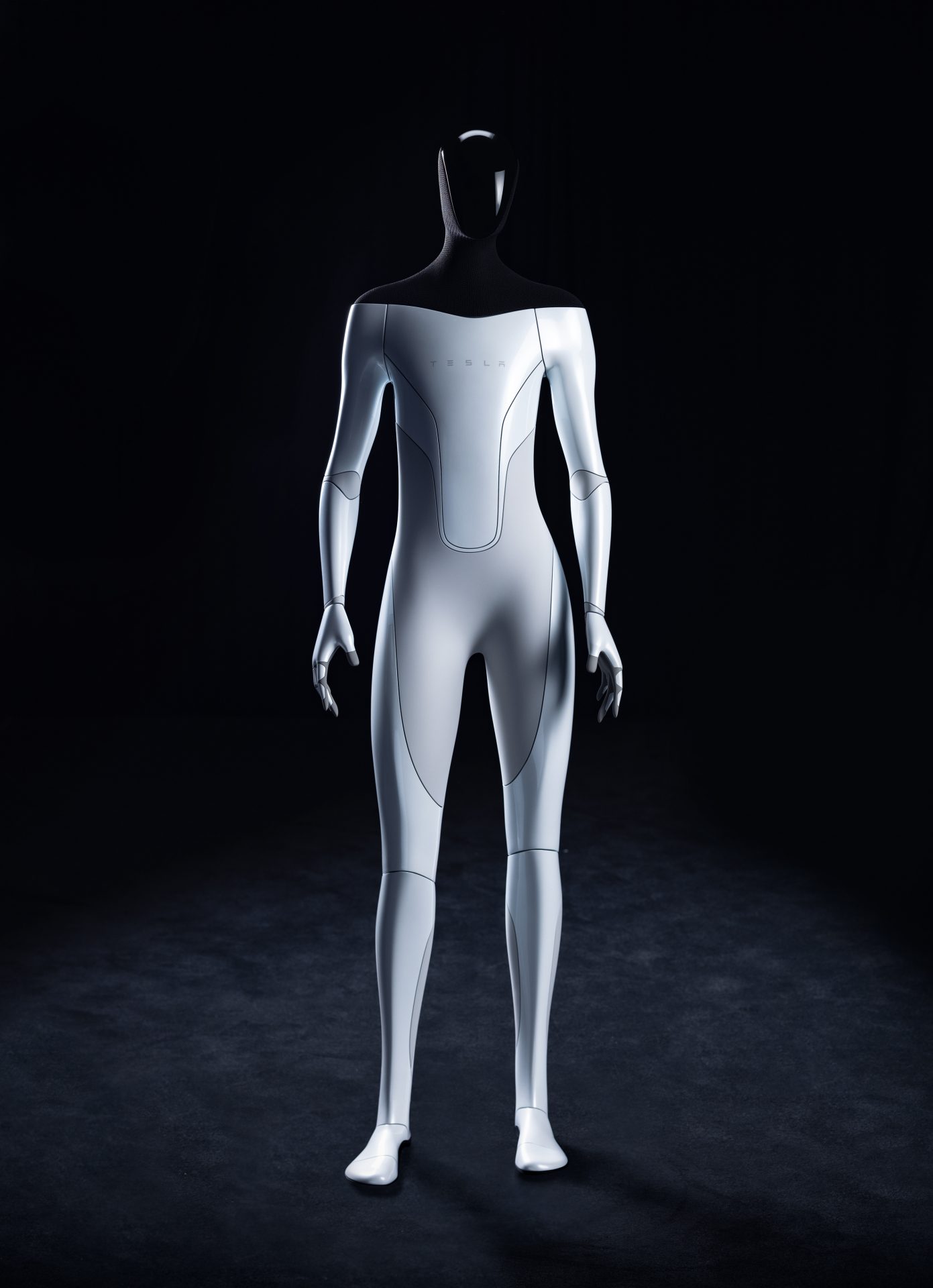 The Bots will come equipped with 40 electromechanical actuators located around their body and fronting the 'head' will be a screen displaying 'useful information'. Musk estimates that the finished product will be capable of carrying weights of up to around 20kg and move at a top speed of 8km/h. He confessed that the Bot's small frame is by design as it will be meek enough to be comfortably overpowered by humans, which should hopefully quell fears of a sci-fi doomsday scenario among his potential consumer base. Intended to one day occupy homes in the millions, Tesla's vision is of a world where the world's mundane, rudimentary tasks are no longer our burden and instead performed by our willing and able Tesla Bot.
One key area of focus that Musk expressed an interest in exploring is adding the ability for the Bots to receive and understand verbal instruction, which would increase the possibilities of what the Tesla Bot could accomplish significantly. Though the ambitious project is a long way from becoming fully realised, Musk has stated that the goal is to have a prototype ready to show the world next year. I suggest chucking on I, Robot at some point and taking some notes… just to be safe.
Images courtesy of Tesla.