Now that we're coming out of lockdowns, it's time to start brushing up your hosting game. A true host has everything on hand to make brilliant cocktails, and this Tom Collins is the third and final one we have for you today. You can find the rest here. All of the cocktails have been using Tanqueray No.10 Gin. Distilled in small batches with the four original botanicals of London Dry and the addition of fresh whole grapefruits, oranges, limes and chamomile flowers, Tanqueray No. 10 Gin brings an explosion of fresh citrus with every sip.
If you aren't in the mood to do too much with your gin, we recommend it being best enjoyed with plenty of ice, tonic water and garnished with a wedge of pink grapefruit. Our final recipe doesn't stray too far from this winning formulae to be honest, so don't be persuaded to think you need to be a trained mixologist to bring together the famous Tom Collins, a staple since 1876.
The Tom Collins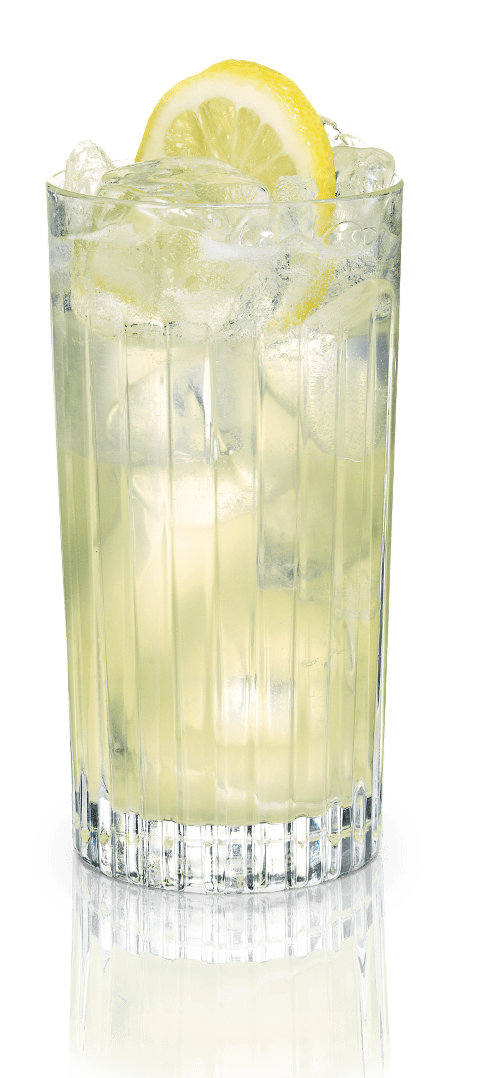 WHAT YOU'LL NEED
HOW TO MAKE IT
Fill a highball glass with ice and pour in 25ml  Tanqueray Nº Ten Gin, 25ml lemon juice, and top up with soda water.
Stir well and garnish with a wedge of lemon.