If like me you are of a particular vintage, you might have a bit of nostalgia for the Boeing 747. Over the last 53 years, it has really epitomised the power of human innovation to overcome the hurdles of distance and to open up the world for exploration. Luckily though, as the last of the iconic 747 airliners roll off the Boeing production line, Breitling offers up the perfect tribute to the 747 with a limited edition Navitimer.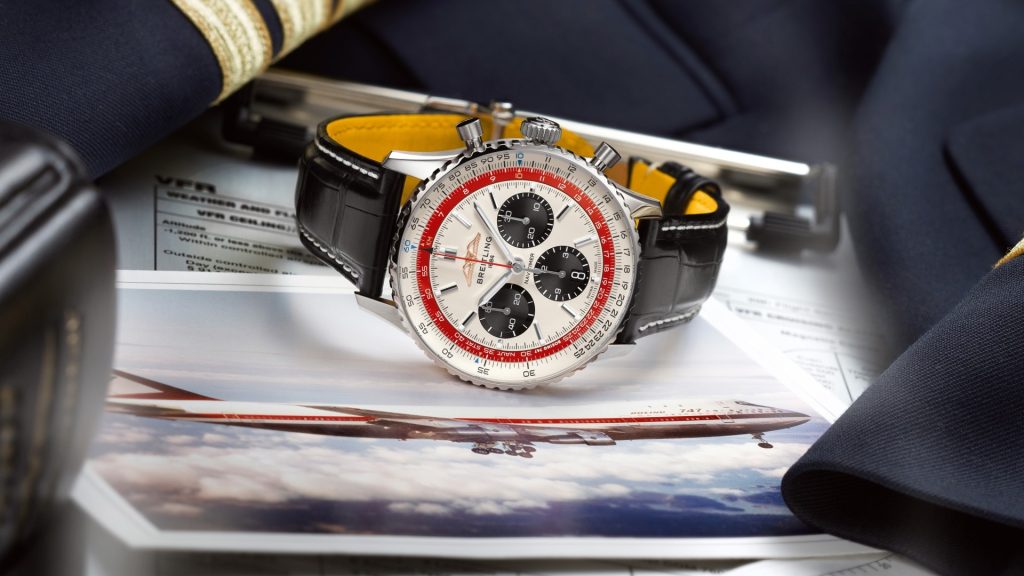 The Boeing 747 first took to the skies in 1969 and immediately made its mark in the history of aviation. Dubbed the "Queen of the Skies," it was the original jumbo jet, featuring two aisles and two decks that could carry twice as many passengers as the next-largest jetliner and fly over 5,000 nautical miles. It was a game changer, putting long-haul flights within reach for a new generation of travellers and connecting the world like never before.
And Breitling's Navitimer also has a rich history of its own, having been developed in 1952 for the Aircraft Owners and Pilots Association (AOPA). It quickly became the go-to watch for pilots, thanks to its defining circular slide rule that could perform all in-flight calculations.
According to Breitling, The Navitimer B01 Chronograph 43 Boeing 747 not only celebrates the legendary 747 but also the spirit of aviation and it shows. The AOPA logo can be found at 12 o'clock, a nod to its heritage as a pilot's chronograph. The colours on the dial are inspired by the original 747, with a cream dial, black subdials, and a red-and-white slide rule with blue accents. The name "Boeing 747" is discreetly integrated into the inner scale of the slide rule. It also features an integrated date window at 6 o'clock and is available on a black alligator leather strap or a seven-row metal bracelet.
The open caseback of the Navitimer B01 Chronograph 43 Boeing 747 reveals the exceptional Breitling Manufacture Caliber 01 movement. This top-of-the-line movement offers approximately 70 hours of power reserve. The caseback is engraved with the phrase "One of 747" and "The Original Jumbo Jet," a fitting tribute to an aircraft that changed the way we travel.
This limited edition timepiece is a true ode to the 747 and its place in aviation history. With only 747 pieces available, the Navitimer B01 Chronograph 43 Boeing 747 is sure to be a sought-after collector's item for aviation and watch enthusiasts alike.