Founded in 1963 by fellow Kiwi, racing car driver and inventor, Bruce McLaren, the McLaren Brand has always paved the way for worldwide high-end automobile technologies to come to the forefront.
Since its humble Grand Prix beginnings from Bruce's little Austin 7 Ulster, to the much more modern Grand Tourer released in 2019, McLaren has certainly made the best of the best sports cars. No surprises, as each car of theirs seems to highlight the ways in which technology can be reformed, redesigned and pushed to the limits to make something truly remarkable. Back in 2021, they added the Artura to the menu. Said to being McLaren's first-ever series production high-performance hybrid, the supercar is truly the product of half-a-century of innovation, experience and expertise. It's a pleasure to drive, with the low and high speeds offering the smoothest of transitioning for the vehicle.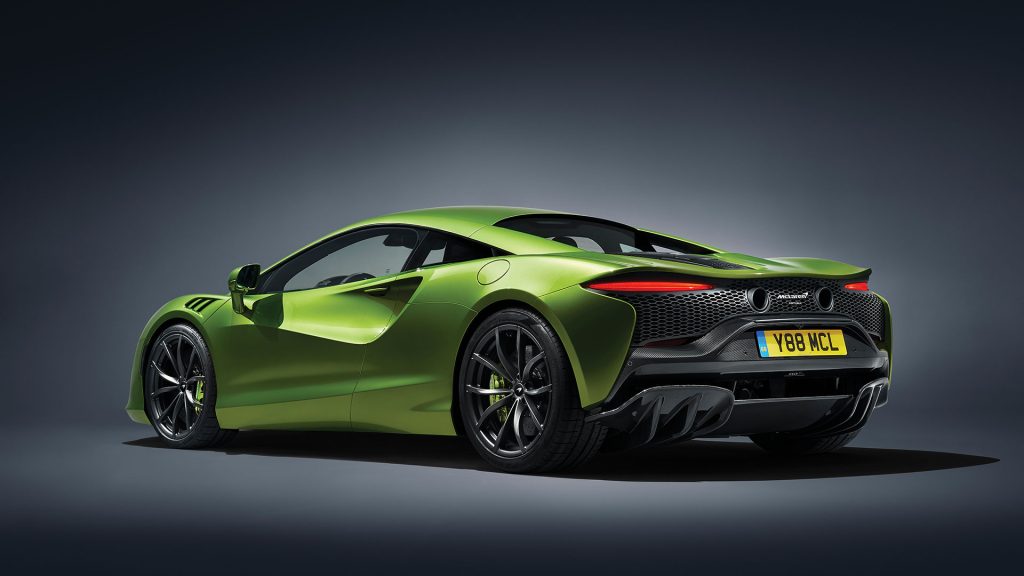 Its engine takes form of a 3.0-litre twin-turbocharged V6 engine with an eight-speed dual clutch transmission, so that all the power transmits to the rear wheels. McLaren has also equipped the Artura with a great new multilink rear suspension system. Designed around McLaren's Carbon Lightweight Architecture, the carbon fibre monocoque and subframes are near weightless, offering an easy drive. With a combined output of 205mph and 0 to 100km/h in three seconds, McLaren have surely done their homework when it comes to making sure any customer gets the right bang for their buck.
On the outside, the McLaren Atura looks just like any other McLaren—sophisticated and very appealing. With its signature supercar proportions, hammerhead nose, dihedral doors and a raised exhaust, it looks like a stunning car. On the inside, the interior offers plenty of headroom, is fully-clad in richly coloured materials. Call it 'fuss-free', if you will. McLaren have even installed their latest 8-inch MIS II system, with the simple functionality of a tablet device.
The McLaren Artura is available now, with the choice of four specifications at a price range starting from around NZD$375,000.