Swinging by your local café for a barista-made flat white or cappuccino during your morning commute is part of a daily ritual for many of us. However, doing this during the rush of getting in to the office can put a bit of a damper on what should be a relaxing moment. For those who have a coffee machine at home, taking the time for yourself to mentally prepare for the day in a relaxing environment with a fresh brew just can't be beat – and it's even better when the coffee tastes just like a barista made it!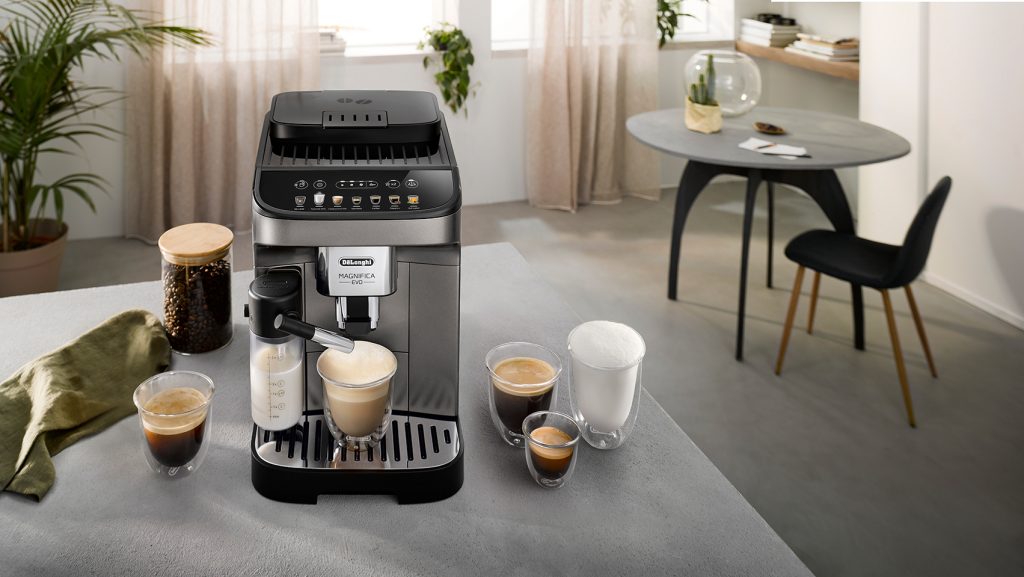 From beans to coffee perfection, creating an authentic barista coffee experience at home has never been simpler – or more stylish – with the De'Longhi Magnifica EVO Titan. Intuitive, easy-to-use and a beautiful addition to any kitchen, the Magnifica EVO Titan offers a range of delicious, one-touch coffee recipe options, automatic milk frothing and hot water maker for tea or infusions, making it the complete hot beverage package. It's ideal for both new and experienced at-home coffee makers.
No longer chore, you can make the perfect cup in the relaxing space of your own home – a perfect way to start the day!
Visit therelease.co.nz and win one. Promotion ends 31/05/22. T&Cs apply