With the travel bubble now put on ice for the foreseeable future, it's time again to find adventure here at home. Fortunately, we live in a country where no matter which corner you find yourself in, adventure is never too far away as there are an almost endless number of locations and activities available for you chase a thrill. While there are options a plenty, here are four absolute must-do activities that any Kiwi thrill seeker must tick off at some point.  
White Water Rafting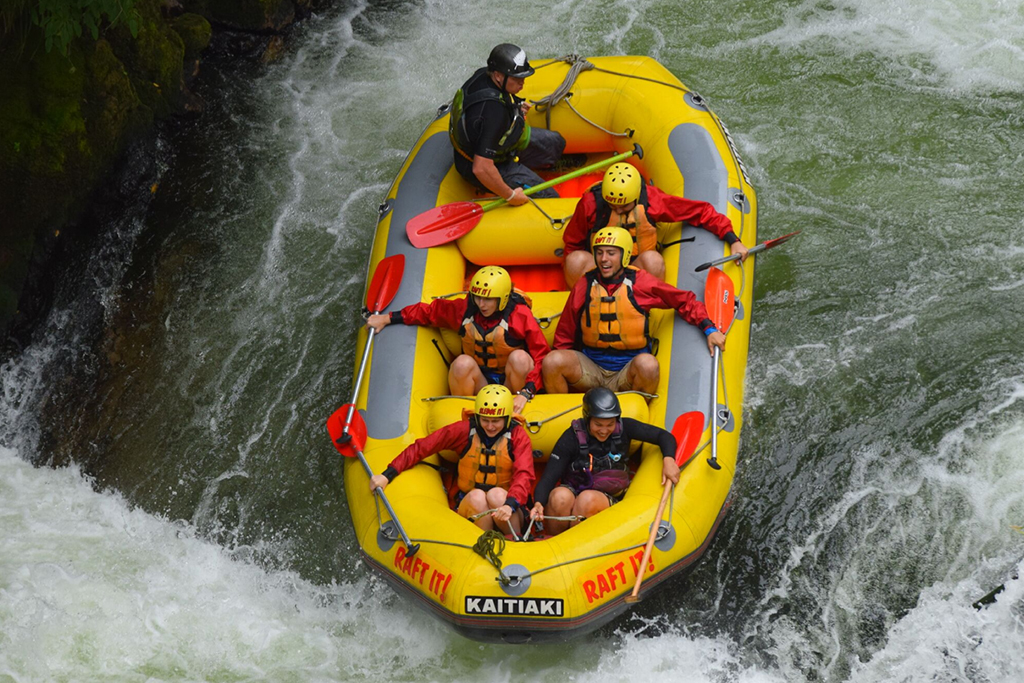 Nothing says adventure like bowling through rapids and down waterfalls with nothing but a raft and a paddle. Rotorua plays home to a rafting world record, with Kaitiaki Adventures Grade 5 course features the world's highest commercial waterfall drop for tourists to 'enjoy'; a terrifying 7m plunge down the Tutea Falls Waterfall. Kaitiaki does offer lower graded courses for those without a figurative 'death wish', and there are several spots around the country with highly recommended courses, including Tongariro and several spots along the West Coast. 
Jet Boating
If you've got brave kids, this is one of the most fun family options for adventure seekers. New Zealand is absolutely spoiled for choice when it comes to jet boating, with our almost endless rivers and lake creating ample opportunity for jet boats to weave and whizz through. For those who've not yet given it a go, it's essentially a super charged joyride on the water, taken by an expert jet boat driver with you in the back seat. Some get up to speeds of up to 80km/h and even though you know you're in safe hands, it's still a heck of a thrill. Tip: when your driver gives you the inevitable, "It is a bad time to tell you it's my first day on the job" joke mid-way through the trip, don't laugh; you'll only encourage them.
Ziplining
One of the less strenuous ways to get the blood pumping, ziplining is an awesome activity that combines giving you fantastic views of Aotearoa's incredible scenery from a bird's eye view, while giving you a dose of action as you whip through the air at exhilarating speeds. Ziplining is probably the lowest impact and exertion activity on this list, making it the ideal choice if you bruise a little easier than others and don't want to get bashed around by rapids. Waiheke's EcoZip is probably NZ's best known zipline course, but there are several companies in Rotorua, Queenstown and other spots dotted around the country where you can get your Flying Fox fix.  
Bungy Jumping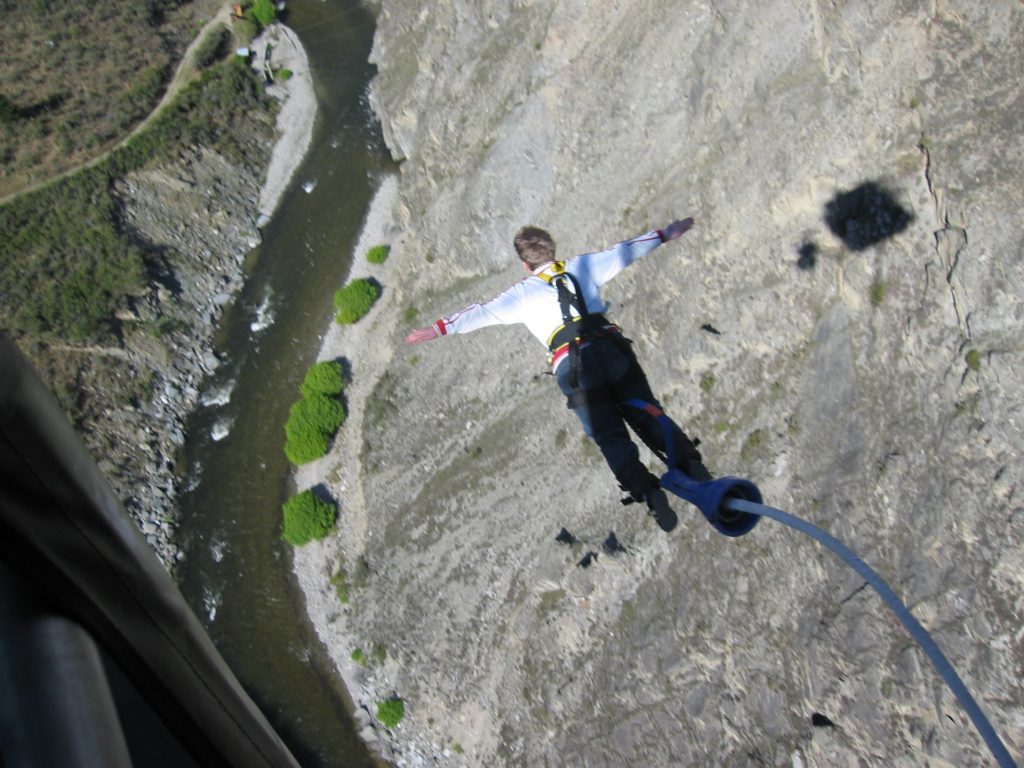 Of course, you can't make a list of Aotearoa's greatest thrill seeking adventure activities without mentioning maybe our signature sport; the bungy jump. Pioneered by Kiwi AJ Hackett back in the 80's, the bungy is practically synonymous with New Zealand tourism. The big kahuna of NZ bungy is the Nevis bungy, which drops adventurer a staggering 134m, but there are a whole host of great sites, including of course, the Auckland Harbour Bridge, to throw yourself off with only a bit of rubber dangling at your feet. You can't call yourself a true New Zealand adventurer until you've done a bungy; it's practically a rite of passage. 
Top image credit: Stewart Nimmo / Development West Coast