While the packed shelves of Whisky Galore's Christchurch store and the seemingly endless list on its online catalogue is certainly impressive, it can be daunting figuring out how to narrow down the massive selection. Well, if you're in the market for single malts, either for yourself or as a gift, and are open to suggestions, we've picked out four standout bottles that might be worth having a look at. Here are our scotch single malt recommendations, all available from our friends at Whisky Galore.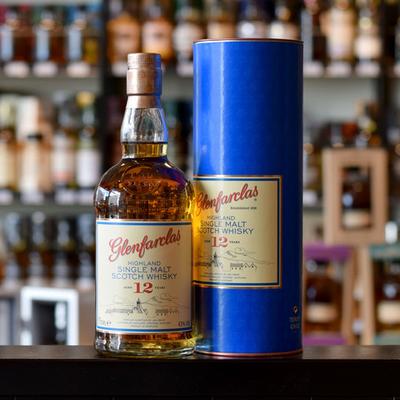 Affectionately known among whisky lovers as 'King of the Malts', the Glenfarclas 12 years old is the perfect introduction to a richer single malt Scotch whisky at a reasonable price. A classic Speyside whisky, the Glenfarclas 12 years old works for both the uninitiated looking to start with something a bit cheaper and more approachable, and for enthusiasts looking to add a classic to their cabinet. This whisky, with its inviting amber-gold colour is known for its flavours of dried fruits, hints of chocolate, toffee and gentle spiciness on the finish.
anCnoc, from the Knockdhu distillery remains one of our favourite single malts from Scotland. It is light and smooth with a surprising depth of flavour. On the nose you get fruity floral notes with some lemon, honey and vanilla creme brulee. The palate is full and sweet, with a good body (mouthfeel) and lingering on a delicate spice and vanilla/fruity flavour.
Part of the 2020 'Miaden Release' from Glenturret this new 12 year old represents the rich traditional style of Scotland's oldest operational distillery – a fruity and complex marraige of spirit and sherry casks bring out flavour of walnuts, sweet apple with ginger and a note of lemon tea. The palate finish with complex spice and oak dryness.

Relatively new on the shelves at Whisky Galore, Scarabus is a new single malt whisky selected by independent bottlers Hunter Laing & Co. Hailing from the iconic Isle of Islay, off the West Coast of Scotland, this whisky has a very enticing sweet but smoky aroma. It is full of flavours of Islay peat smoke and sea salt, warming leather notes, stewed rhubarb and a lovely vanilla sweetness. The perfect whisky for those who looking to branch out into the world of smoky whisky, as well as must try for fans of Islay's oily, coastal peat smoke.
Experience Whisky Galore's full offering online or in-store at 834 Colombo Street, Christchurch.