While music fans have been clamouring for an elusive third album from iconic singer-rapper Frank Ocean, the 33-year-old has been busy working on a collection of a different kind and he's ready to share it with the world. The Homer collection will be the American's first foray into the world of jewellery and just like his musical career, the range shows the Ocean isn't afraid to work outside the box.
Ocean teased the project with an incredibly vague series of Instagram posts last week, writing "My hope is to make things that last, that are hard to destroy, set it in stone," and "This is 3 years in the making and there is so so much I'm excited to share with all you strangers." Naturally, fans whipped themselves up into a frenzy, anticipating the potential release of new music, something that fans of the enigmatic artist will know doesn't come around very often. However, what we have instead here is a unique, playful collection of jewellery and silk scarves, crafted from 18K gold, recycled sterling silver, and hand-painted enamel and coming in a wide range of designs, vibrant colours and fits.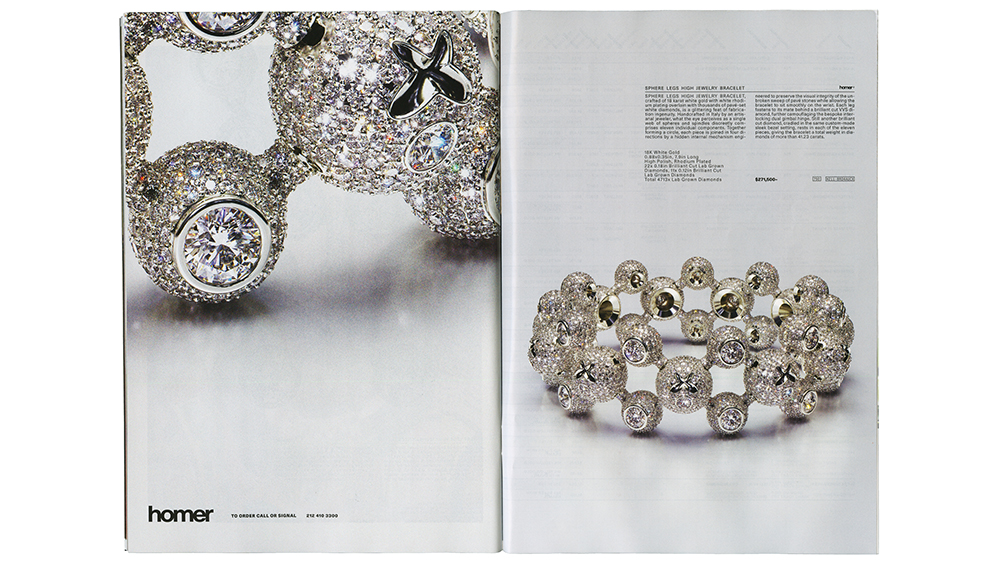 Ocean has revealed many of the pieces in the Homer collection (named after the Greek storyteller, not the cartoon character) are inspired by his "childhood obsessions", which makes sense given several of them resemble icons you might see in an arcade or in video game. While most of the items hover around the four-figure price mark, the centerpiece of the collection, a more traditionally designed diamond "Sphere Legs High Jewelry" Necklace, is up for a staggering $1.89 million USD.  
Unfortunately for us, as of right now, the full Homer collection is only available to be seen and purchased at the physical walk-in store, located in the New York Jewelers Exchange, so Kiwis will have to hop on a flight over the Pacific if they want to get a look up close. We can, however, get a taster of what is on offer on the official Homer website. 
Top image credit: Luke Liberia Moore.