Running is a great hobby or exercise routine. It has a wealth of benefits. Cardiovascular health is essential to waylay a stream of illnesses and problems.
Founded in 2007, GetRunning is a New Zealand-born group that helps people to fall back in love with running. The founder, Gaz Brown, got the idea to start GetRunning after training newbie runner, Kerre Woodham, who completed the Auckland, New York and Paris Marathons. On the back of those successes, Kerre and Gaz penned two bestselling wellness books: 'Short Fat Chick to Marathon Runner' and 'Short Fat Chick in Paris'. 
GetRunning's motive is in its title. They just want you to get off the couch and hit the curb. We got the opportunity to sit down with Gaz and talk about his love for running and how he is helping ordinary Kiwis reach their running goals. 
How did you first get into marathon running?
I first got into running, and particularly triathlons, when I was in my late teens. I entered a school triathlon and was able to successfully string together a swim in the pool, cycle in the countryside and run around the streets of Pahiatua. From there, I naturally fell in love with the sport. 
I have always ran though, mainly barefoot through my dad's cow farm to bring in the cows after school. I loved the freedom and feeling it gave me from a young age. I then had the opportunity to train Kerre Woodham for a marathon when I got back from my O.E. when I was 26 years old. We wrote a book, Short Fat Chick to Marathon Runner, and the rest is history.  
What do you love about running marathons?
It's incredibly grounding. You can never cheat a marathon. It makes you work your guts out, you cannot miss training and at the end of the day, you only have yourself to beat, as there will always be someone faster or slower than you. 
What's your favourite marathon that you've run?
Tokyo Marathon. The streets, the culture and the people are amazing.
What tips do you have for people starting out in the world of running marathons?
Take your time and give yourself about 2 years. The first year is spent getting used to running, the second year is spent getting ready for the distance of a marathon. 
Don't give up and give running the respect it deserves. It takes time and patience to get used to it, but the rewards are huge. The feeling of crossing the line after putting in all the hard work is unbelievable! 
Your company, Get Running, trains all sorts of Kiwis to reach their running goals. What motivated you to start training people for marathons?
I wasn't motivated to start a running company, to be honest. It just fell on my lap and I found I had a knack for understanding people, their emotions, life/work balance and the ability to read the stress adaptation of running. 
It could have been any sport really. I feel we use sport as a vehicle to keep balance in our life and to run our bodies engine efficiently. Whatever sport you choose, submerge yourself. I like to tell my runners to prioritise running like they prioritise work!
What have you found is the hardest part of starting running training for novice runners?
Managing expectations; it takes real time to get used to running. We often spend around 16 weeks just getting a runner up to 5km non-stop, sometimes longer! 
Our mind and perceived ability is often quite a few steps ahead of our bodies strength level and ability to adapt to the stress of running. 
How do you help your clients push past any mental barriers?
Mental barriers are quickly broken down once running becomes normalised and familiar. If you put in the time and work each week, you start to find it becomes easier, the adaptation comes and it's easier getting up in the morning. Start slowly, easy and frequently. The habit will soon break any mental barriers.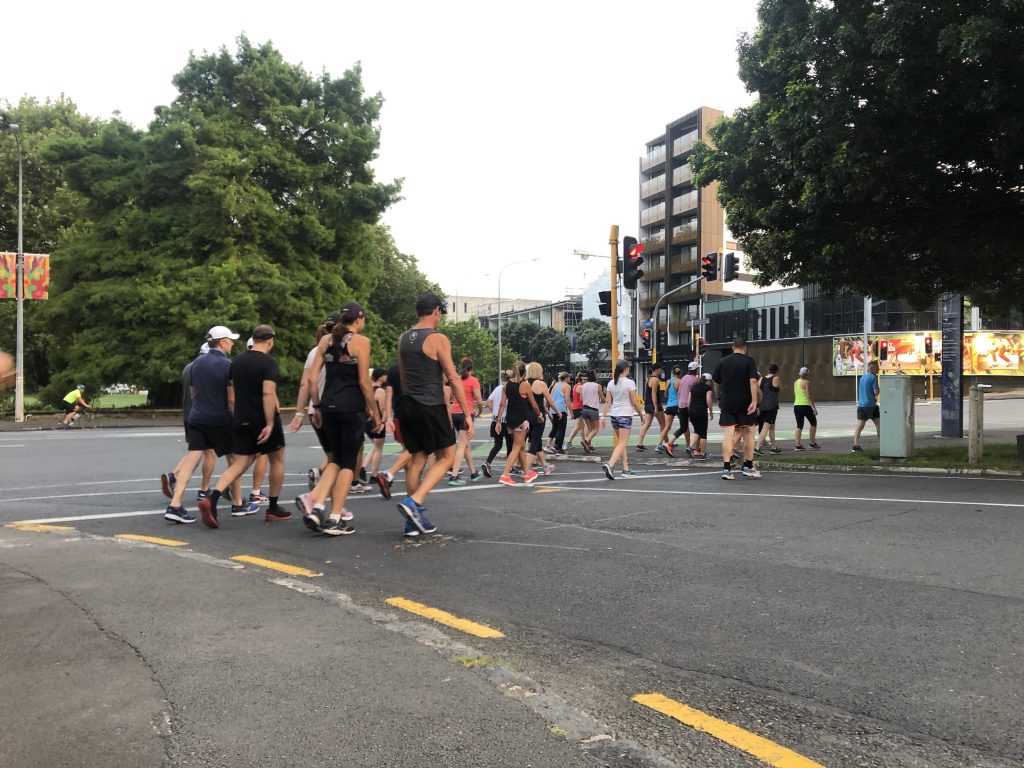 What's the best piece of advice you can give to people to stick to their running goals?
Train every day and get used to frequent movement, it shouldn't be hard to start with. But get out there and get moving. Once you get used to moving every day, then it becomes a habit and you can start working on improvement and goals. 
As time goes on, the running goals will just come naturally. Work on your foundation and everything else will fit into place. 
You'll also like: